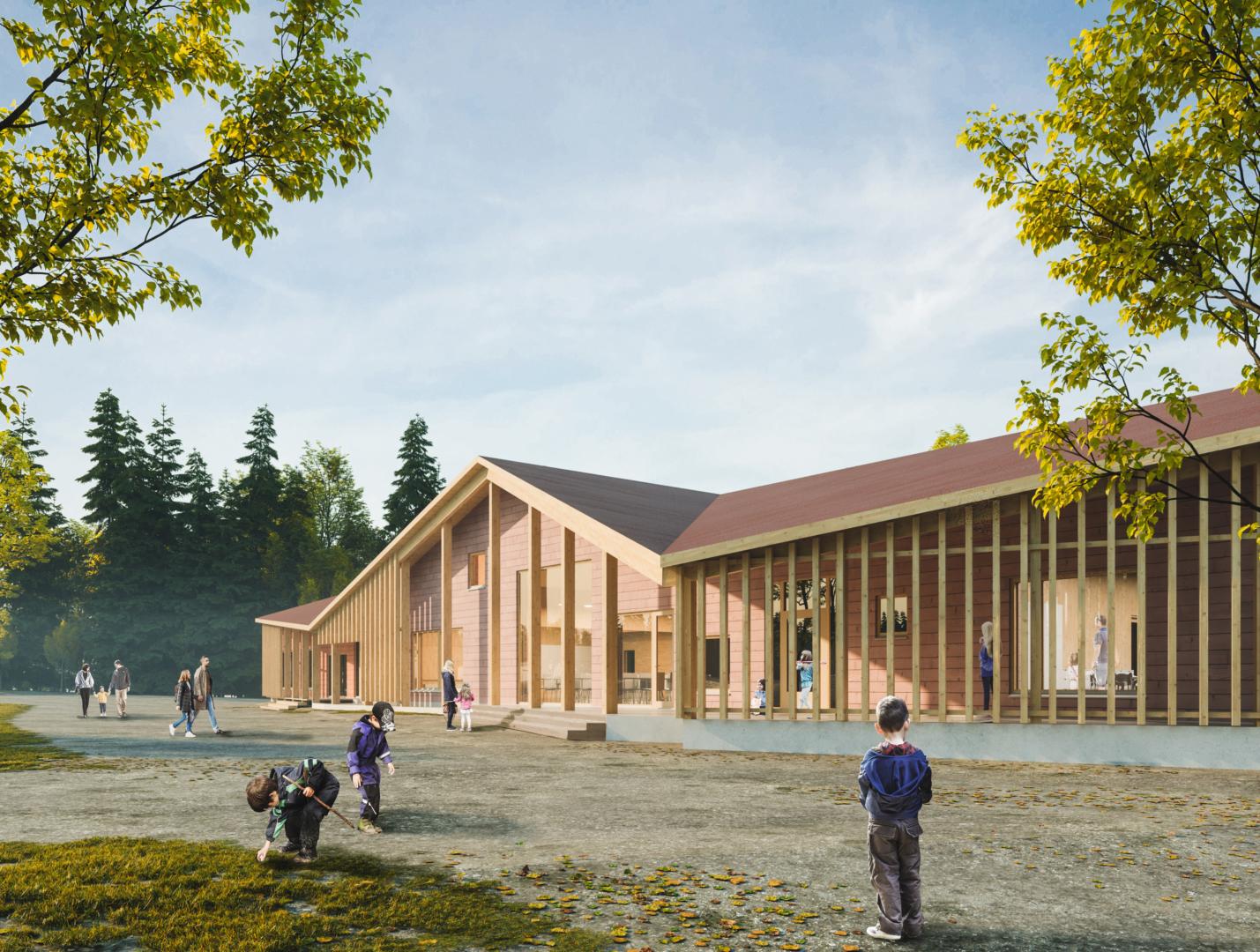 Climate School in Alaranta, Ii
Concept design for the new Alaranta school in Ii

Scope

gross area 980 m2

Location

Alaranta, Ii

Client

Municipality of Ii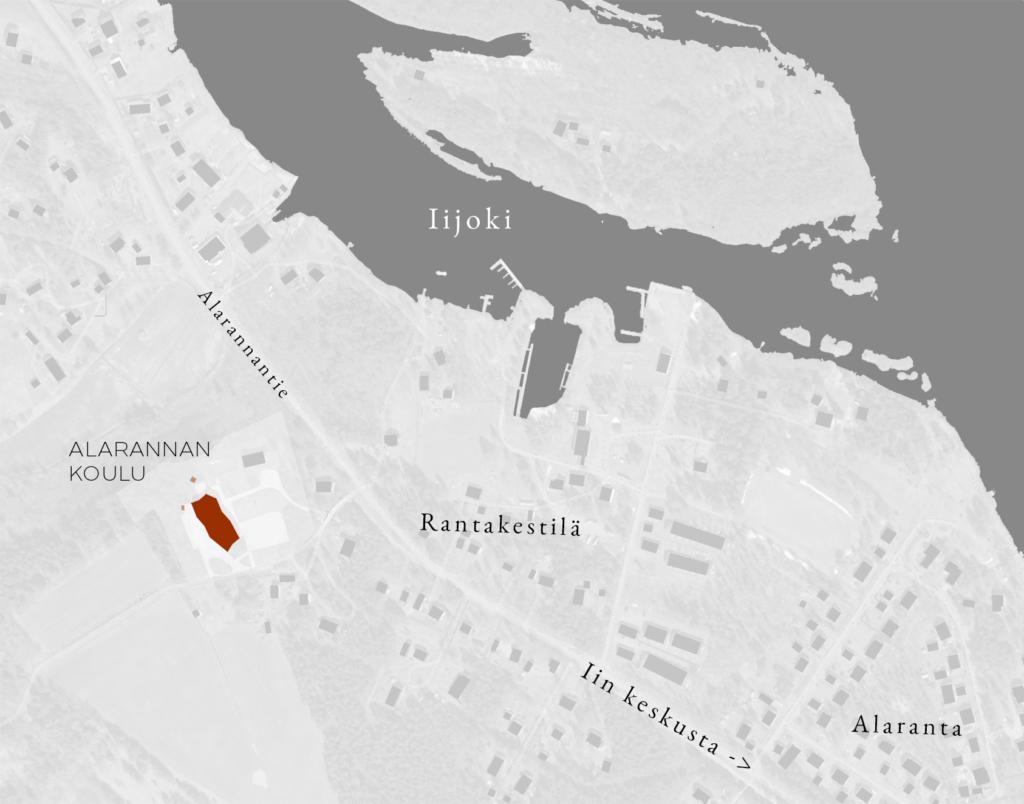 Starting point
The municipality of Ii has been recognised for its work on the climate change. Ii has received awards for being a pioneer climate action and for activating its own residents. The Alaranta school construction project is a real-life application of Ii's climate goals.
The climate-neutral architecture creates value for the local economy, and local climate expertise gets a boost.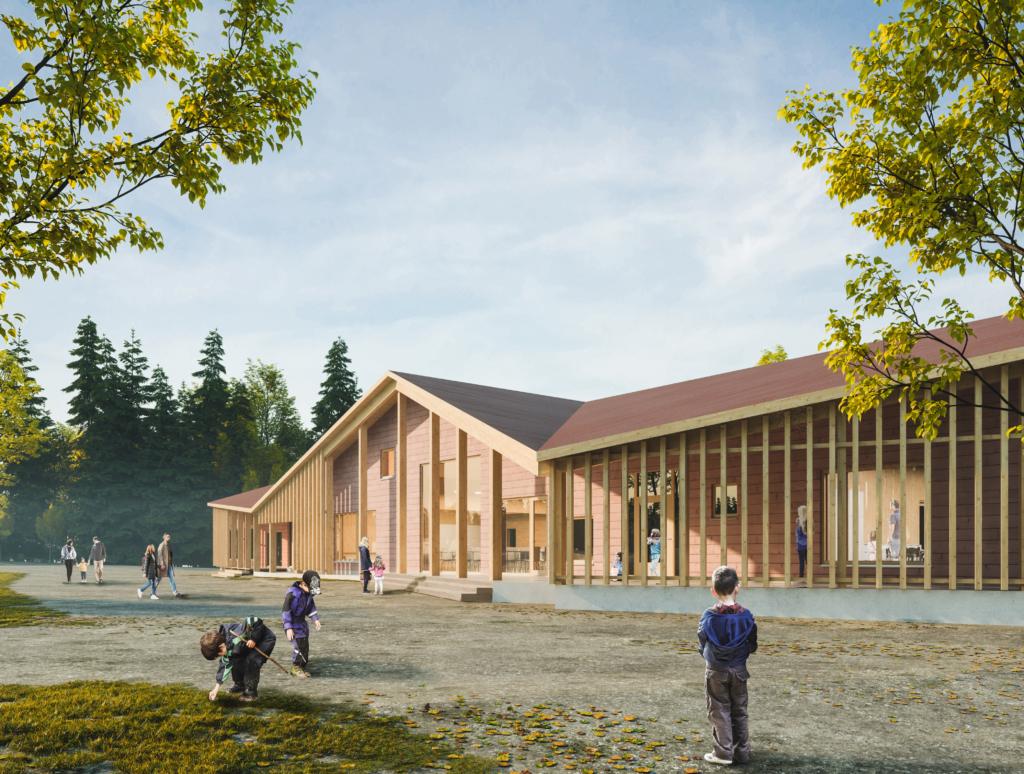 The new school in Alaranta has an outdoorsy location with a village school feel. The previous school building on the site was demolished due to severe indoor air quality problems.

Solution
Alaranta school is nearly self-sufficient energy wise because of its heat pumps, solar panels and collectors, and investments in energy conservation and energy efficiency in the building. The new school building supports raising climate and environmental awareness as part of its pedagogical mission. Education in technology is a core value at the Alaranta school, and energy production, consumption and savings are made visible through illustrative user applications.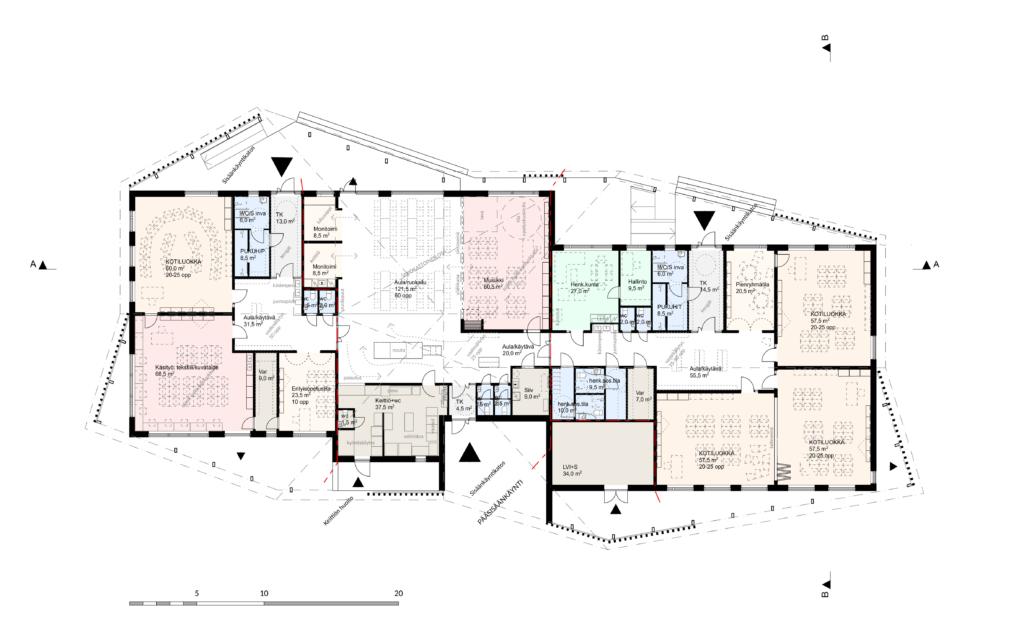 The multipurpose hall is the heart of the school, doubling up as a lunch room, library and versatile teaching space.
The school is a small community school, and its mixed-use facilities are a smart use of resources. There is no gymnasium in the school building. Instead, physical education takes place outdoors and to some extent in the multipurpose hall. For events, the hall can be expanded into the music classroom by moving a partition.

Alaranta school is close to nature, and the students spend more time outside than usual. As there is no indoor gymnasium, plenty of thought has gone into making the yard as exercise-friendly as possible. Around the warm exterior of the building, large canopies shade and protect the premises from overheating and provide outdoor classroom space and shelter from the rain. A simple lean-to in the yard also serves as a classroom.
The proximity to nature is reinforced in the interior by the use of natural and tactile materials, particularly wood.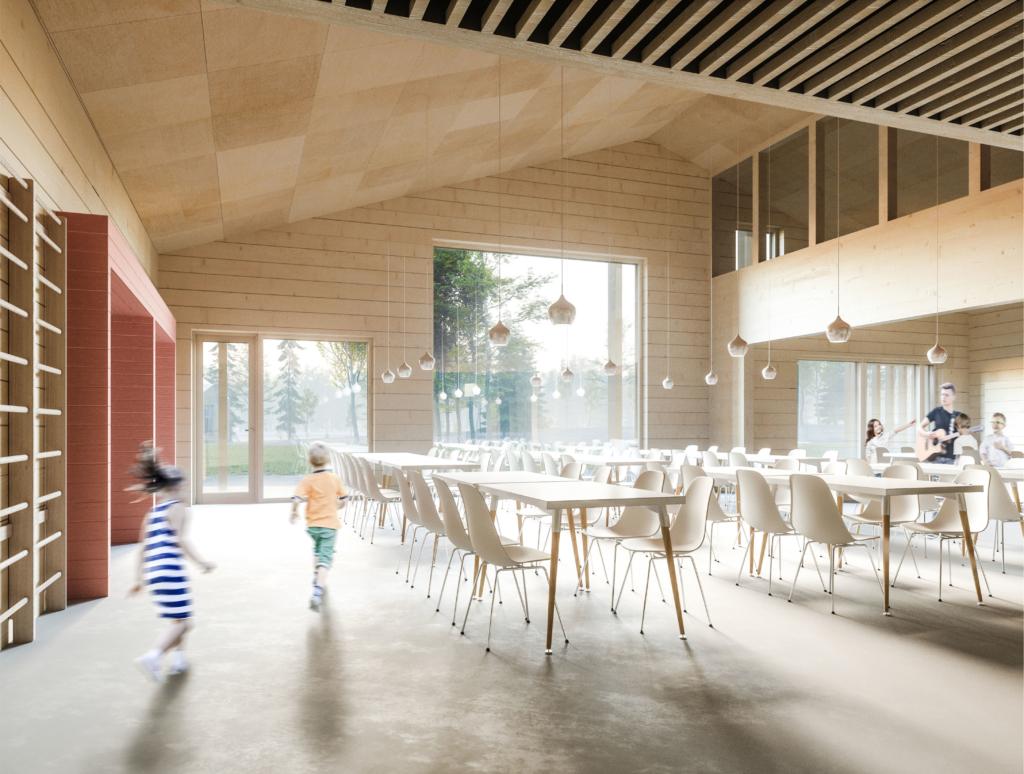 *visualizations Wide Visuals