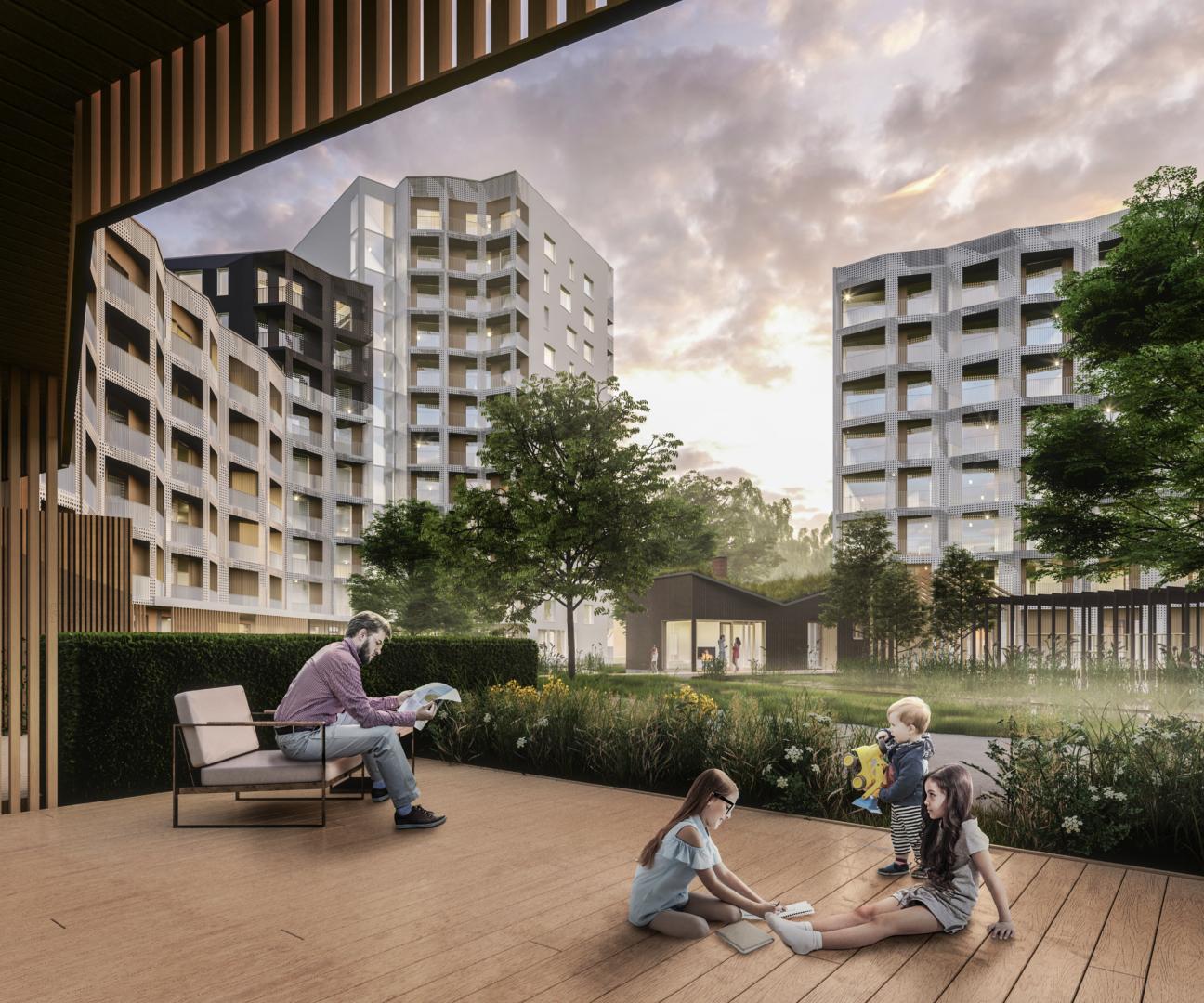 Concept design for a site allocation application

2018

Concept name

"Kaupin kaari" (Arch of Kauppi)

Scope

floor area 14 000 m2

Location

Kauppi, Tampere

Client

Lehto Asunnot Oy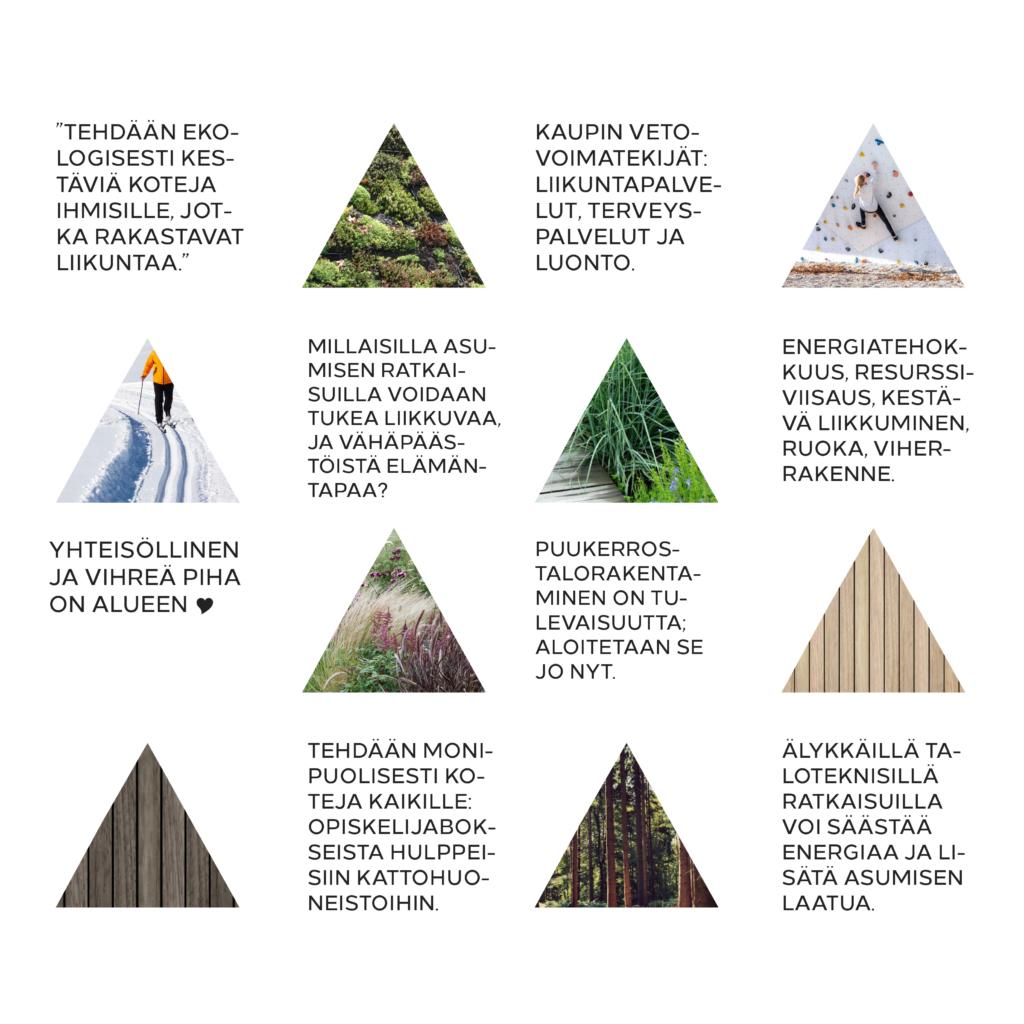 Starting point
The concept design was an appendix to a site allocation application submitted to the City of Tampere. The city wanted new ideas and a diverse mix of housing such as owner-occupied, rental, student and occupancy right options. The block will include a central parking facility.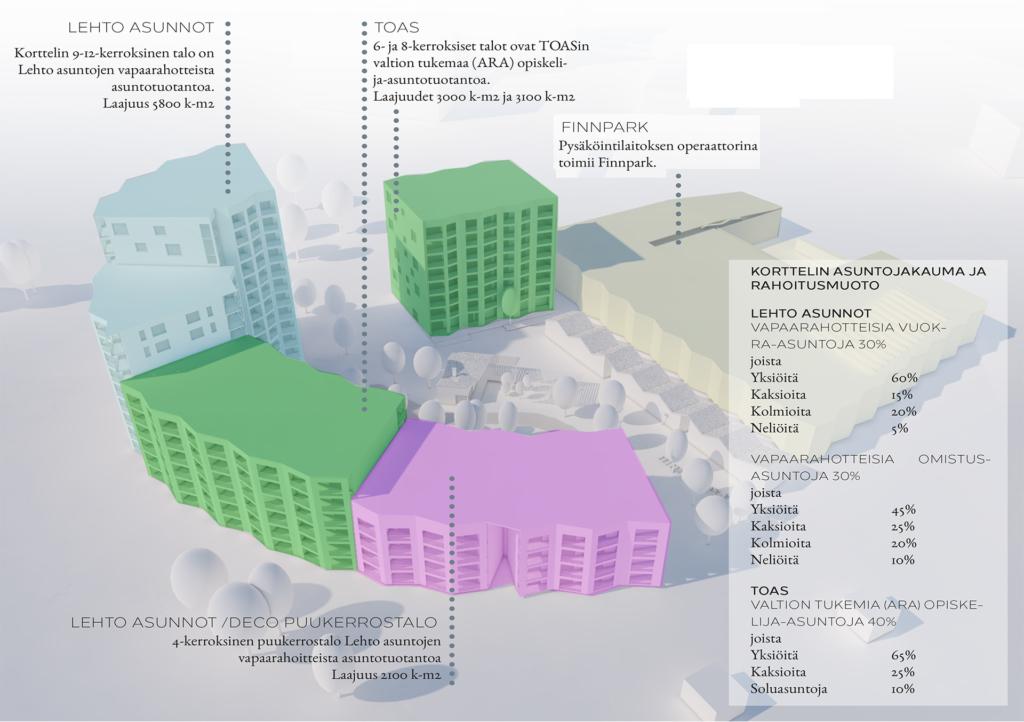 Location
The block is located next to Tampere University Hospital and the superb outdoor facilities of Kauppi Sports Park. The area's main attractions – health services, sports facilities and the natural environment – make it an excellent place to live.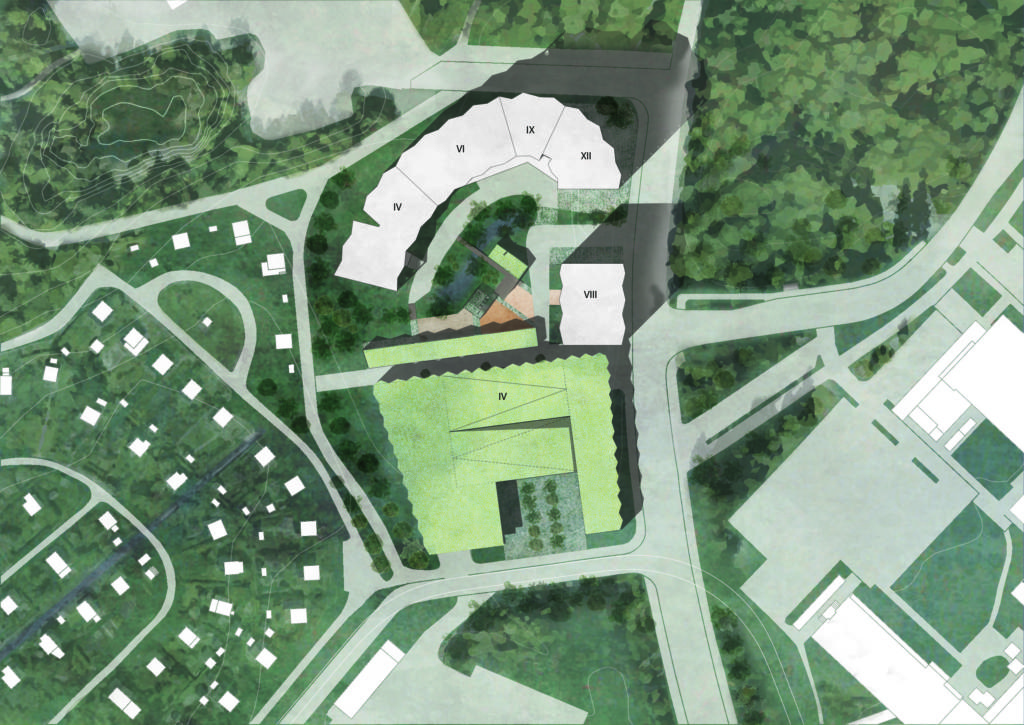 Solution
The Arch is the defining characteristic of the block's architecture: the building curves and gradually rises from a four-storey to a twelve-storey high-rise with colour shades progressing from dark to a light tone as the building height increases. The wood lattice cladding and lace-like perforated panels on the pleated facades give the building its unique look.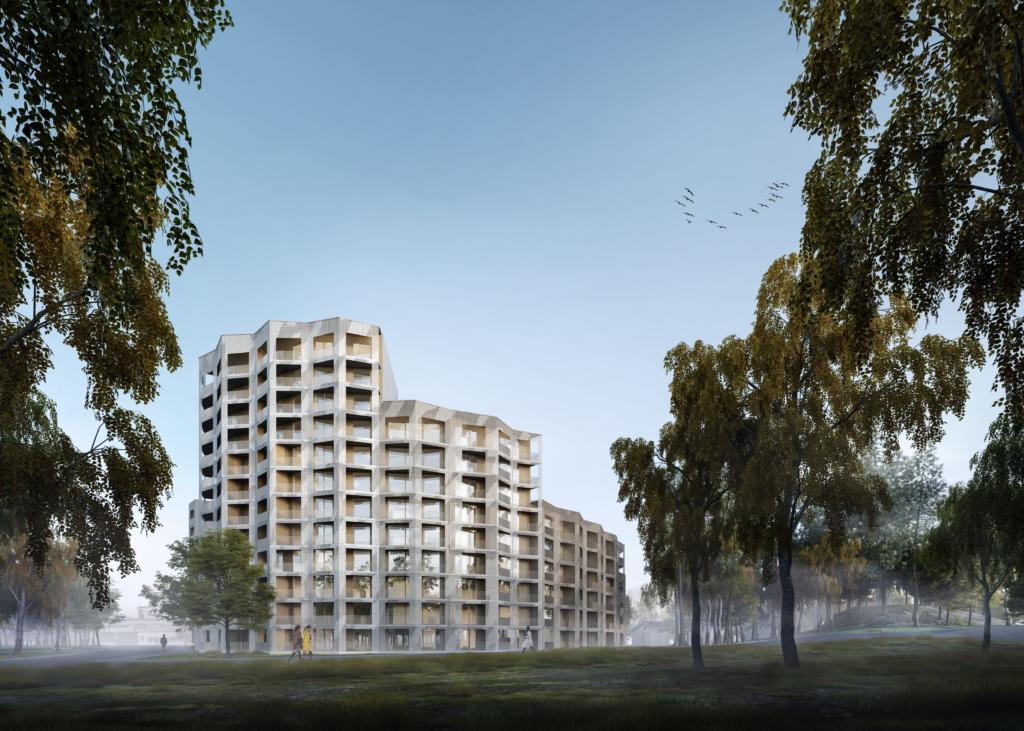 Behind the facades, the balconies provide amazing views to the surrounding nature and distant landscapes around it.

The Arch begins with a four-storey wooden apartment building, whereas the higher parts are made of concrete.
Residents have access to Kauppi's ski and jogging trails directly from their front door.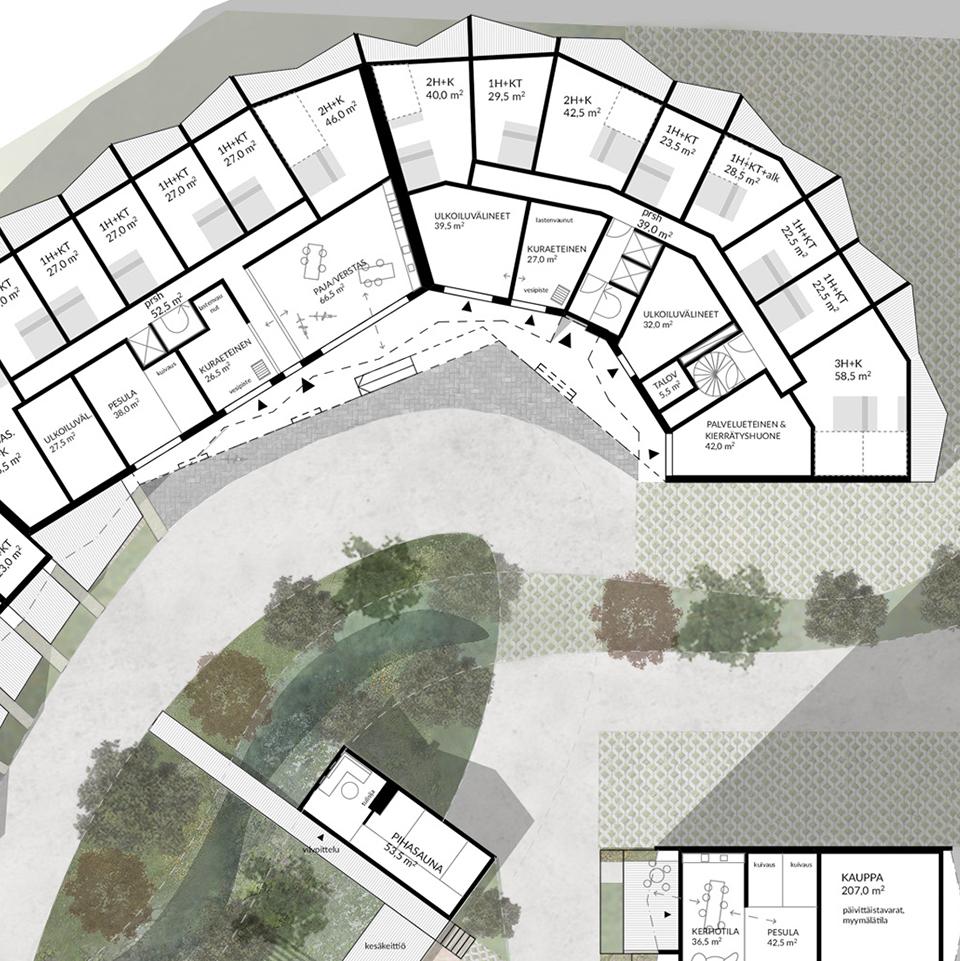 The shared spaces for residents support an active lifestyle: the living spaces are designed to facilitate everyday activities and exercise. Life with children, dogs and sports equipment is easier when entrances come with mudrooms with water faucets. The block also has a maintenance workshop for bikes and skis.
Residential storage spaces have a novel hobby storage concept: skis, bikes and sleds are easily stored in private outdoor equipment storage rooms.

The communal centrepoint of the yard is the shared sauna and lounge building with a summer kitchen. It enables gatherings across generations and evening parties for the community. "Cultural laundromat" in the student house is a multipurpose room consisting of clubhouse and laundry facilities.
*visualizations Wide Visuals