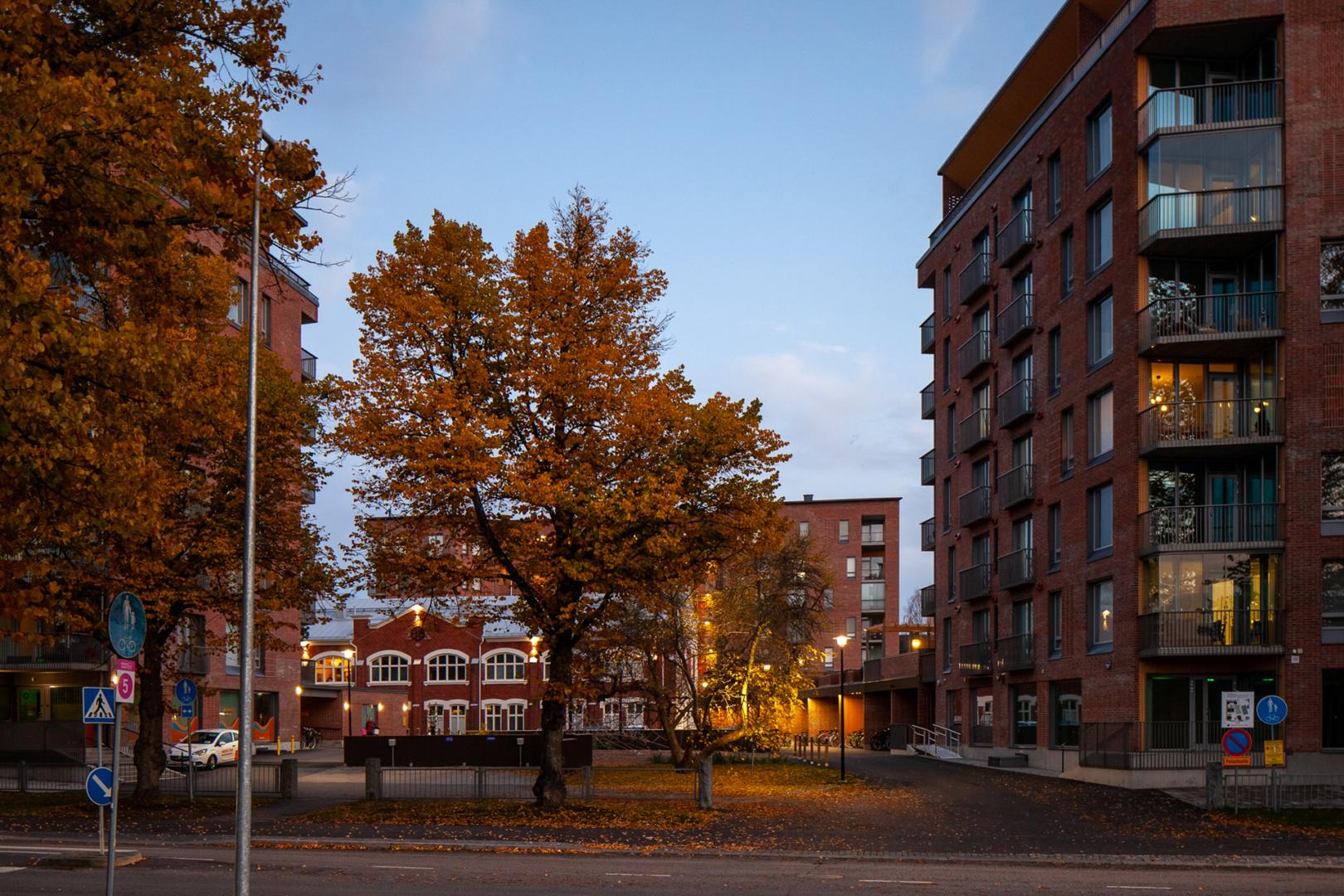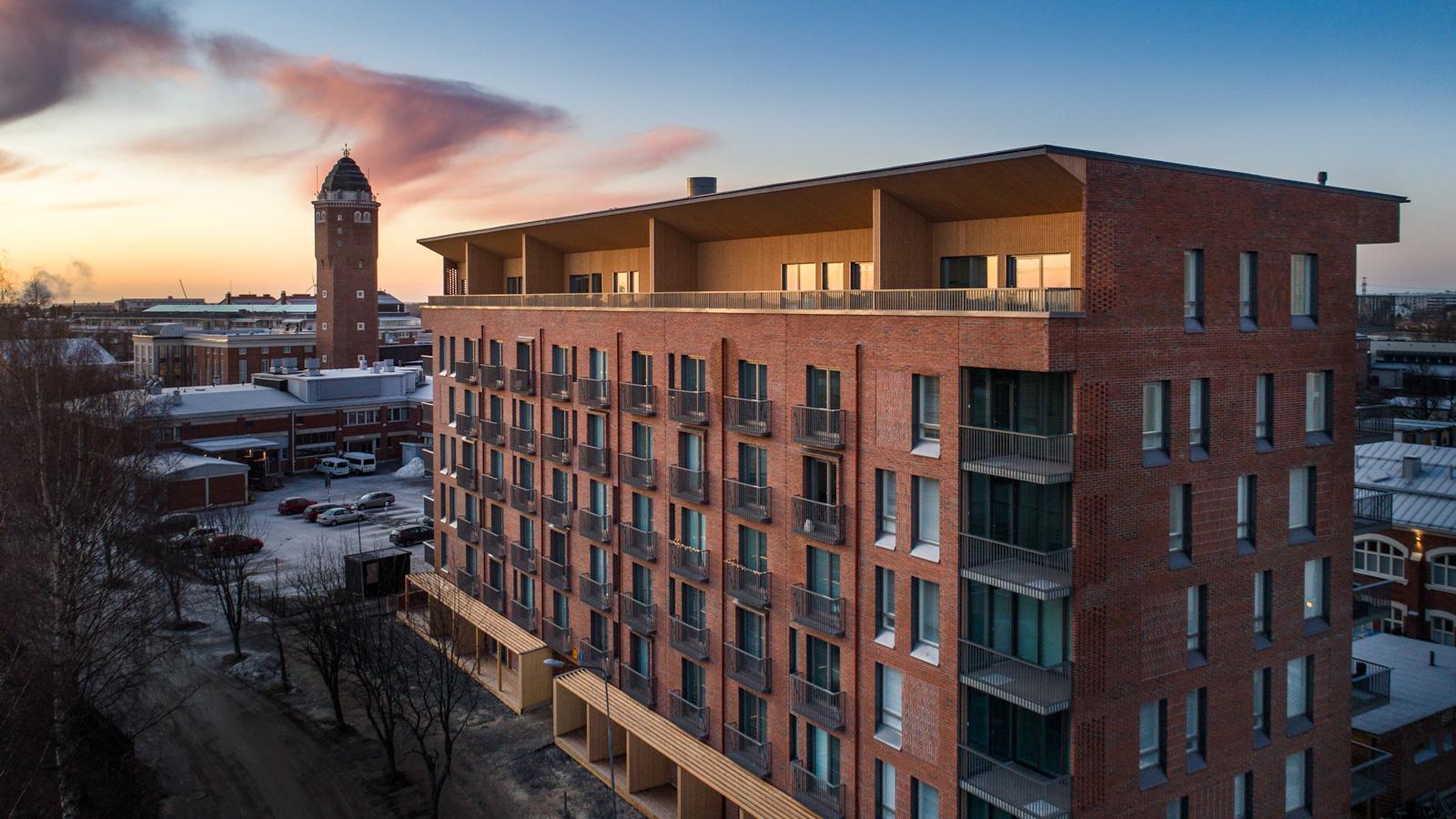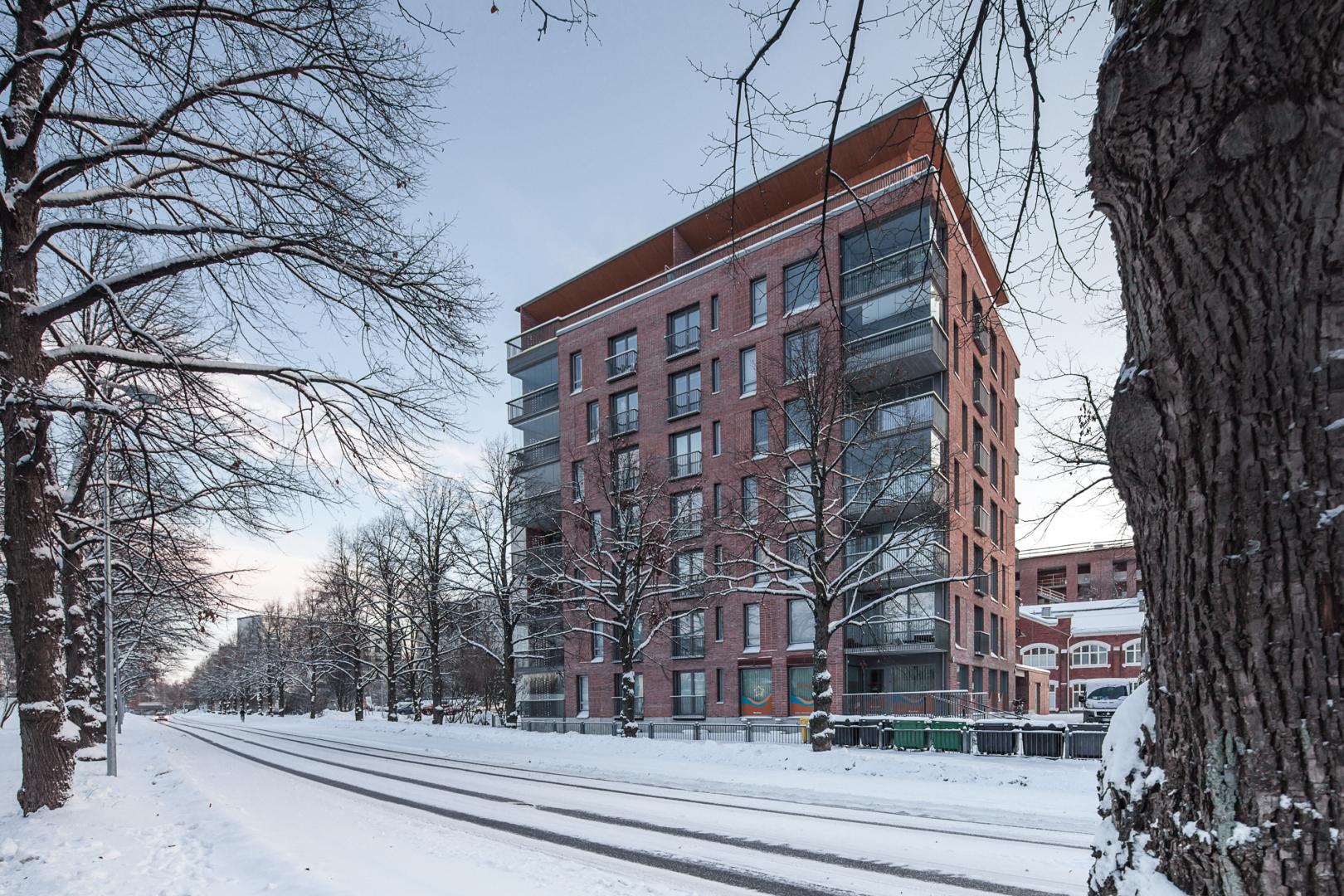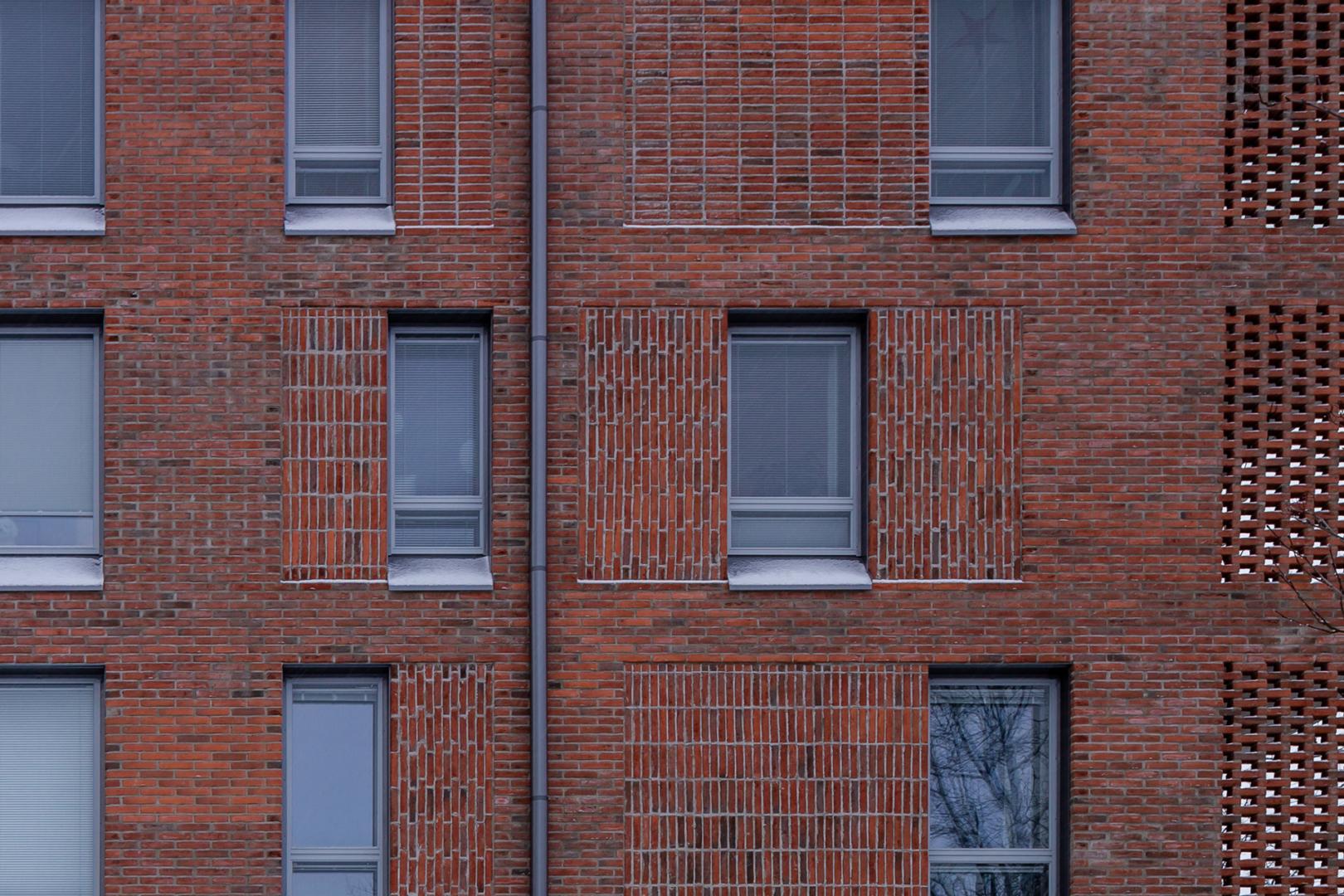 Residential block in Oulu

2017 to 2021

Scope

floor area 11 900 m2 / gross area 13 700 m2

Location

Myllytulli, Oulu

Client

Lehto Asunnot Oy

Housing companies

As Oy Åströmin Lehto, As Oy Åströmin Aukea, As Oy Åströmin Tori
Starting point
The Åström brothers' leather factory was established in the late 19th century, and served as a school site from 1956 onwards. Educational activities on the plot have ceased, which leaves the site available for housing development. The old factory building is listed for building preservation in the city's local detailed plan, and some of the old trees on the site are protected.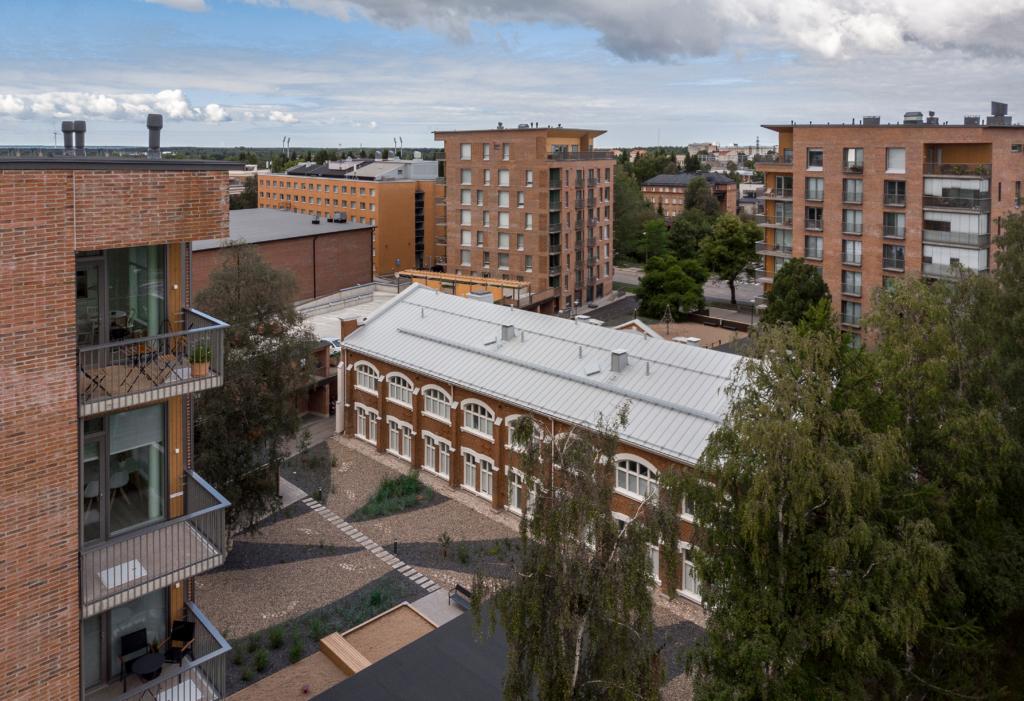 The Åström block is a beautiful location near the centre of Oulu and next to the verdant Ainola Park. The Oulujoki river flows on the other side of Kasarmintie Street, and canals flow through the park. You can hear the flowing water from the apartments.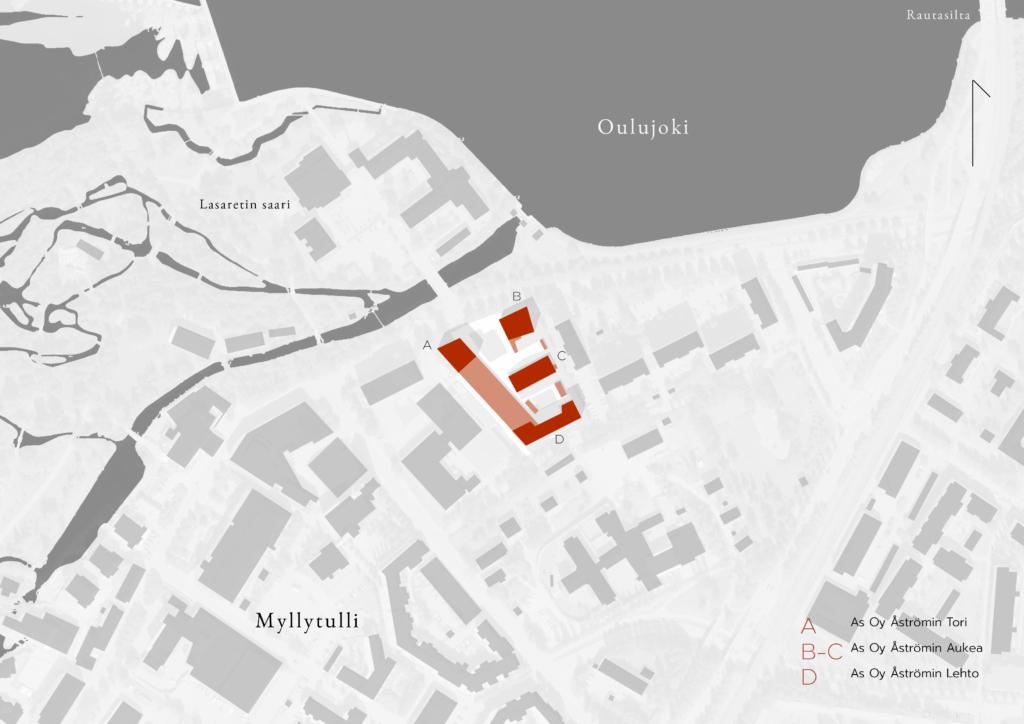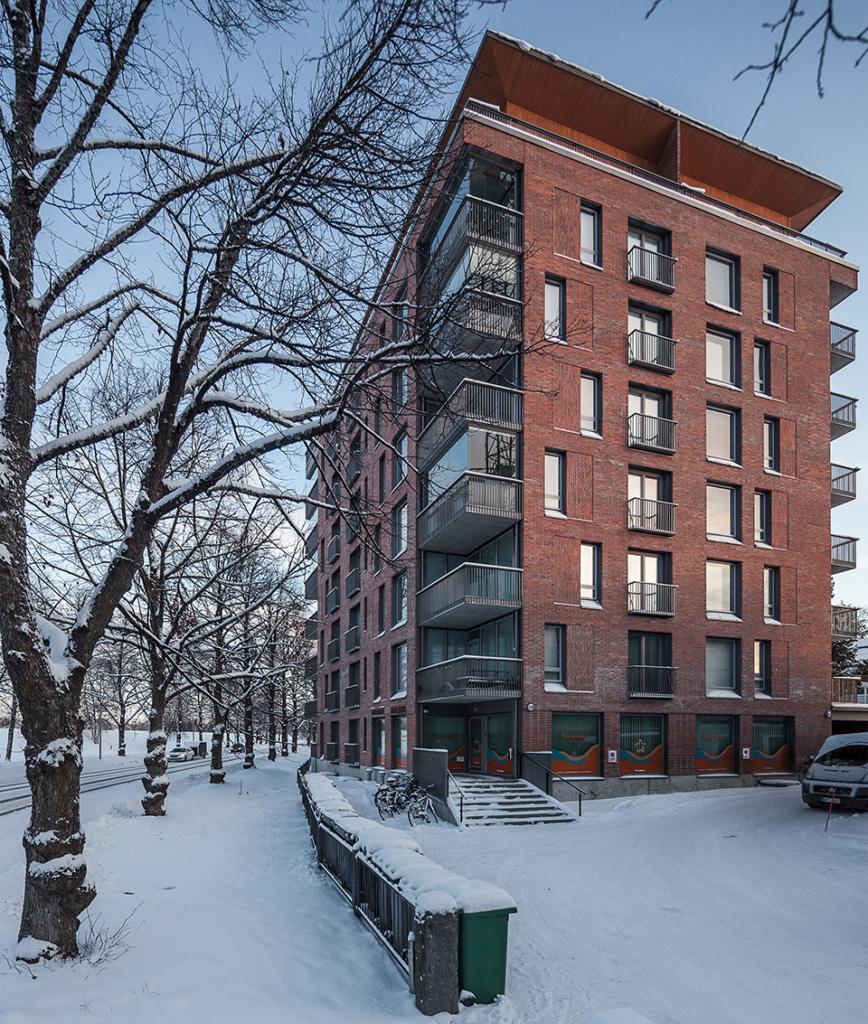 Solution
The block consists of the old 1904 factory building, three new buildings, a low-rise parking facility and courtyard sheds.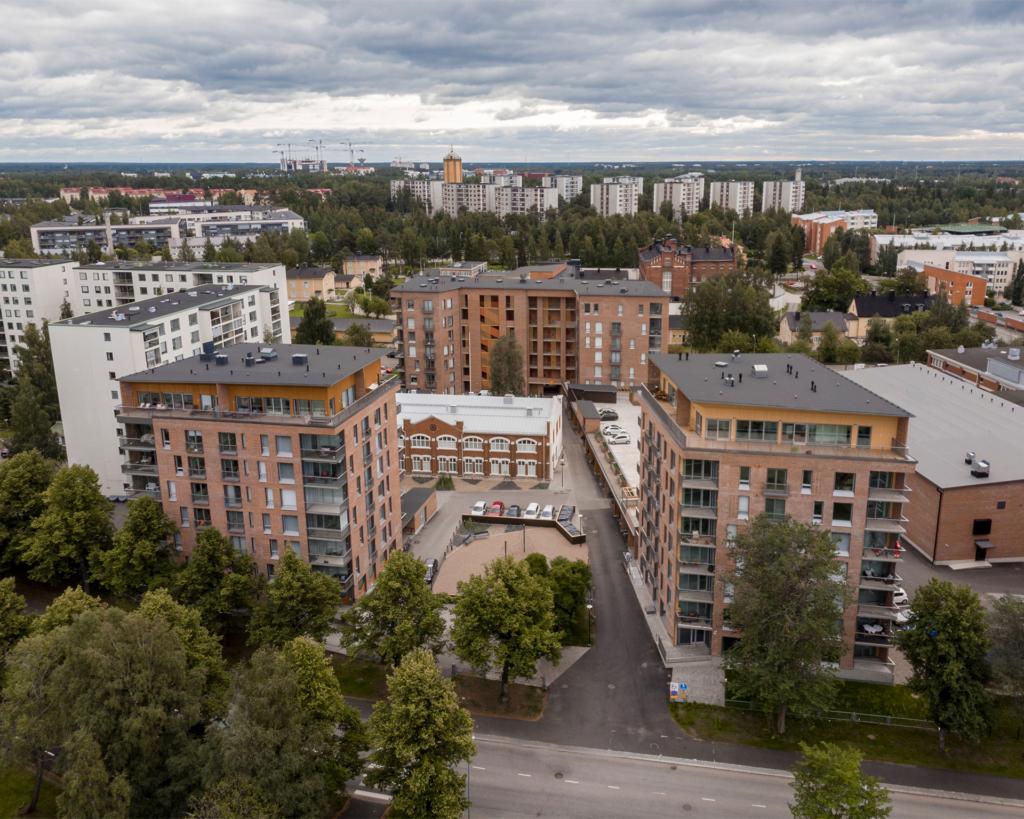 Diverse and atmospheric courtyards trace the gaps between the buildings.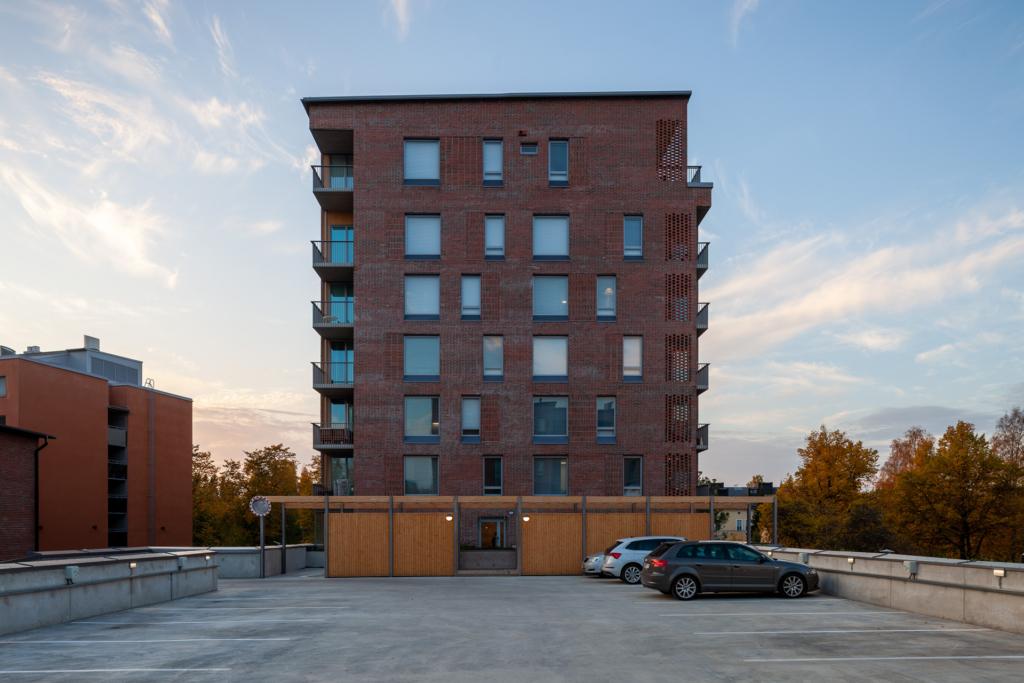 The clear lines of the apartment floor plans are designed to let in plenty of natural light, incorporating the unique view of the river delta. Furthermore, the views inside the apartments are carefully considered.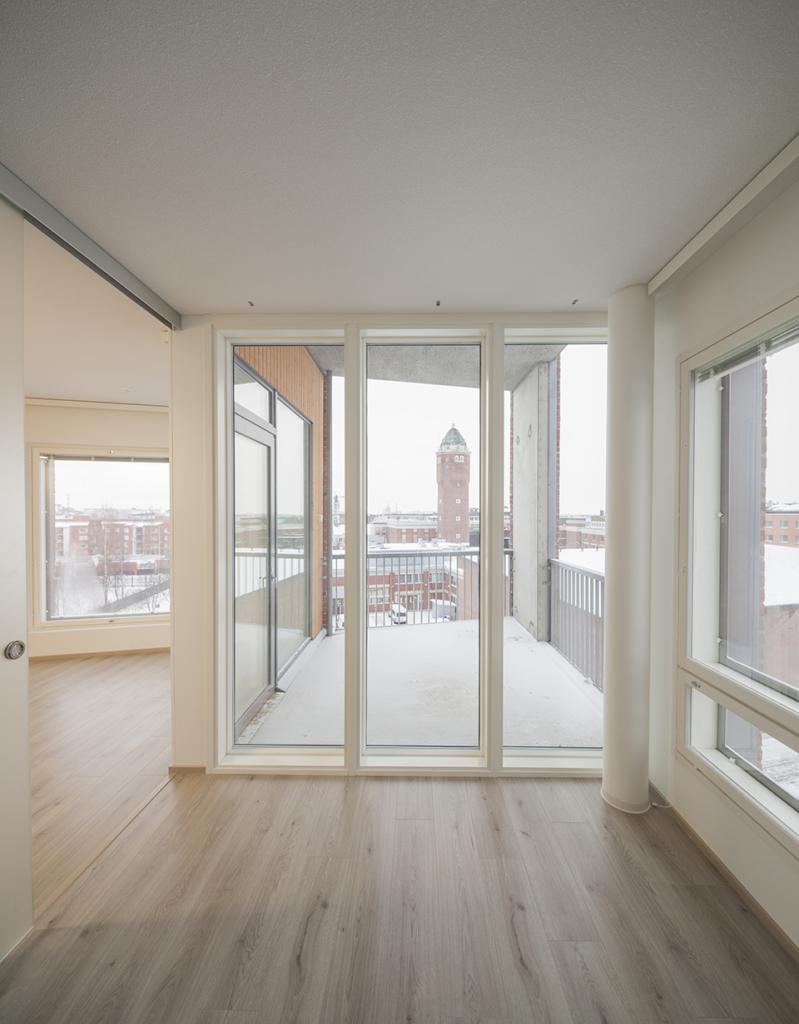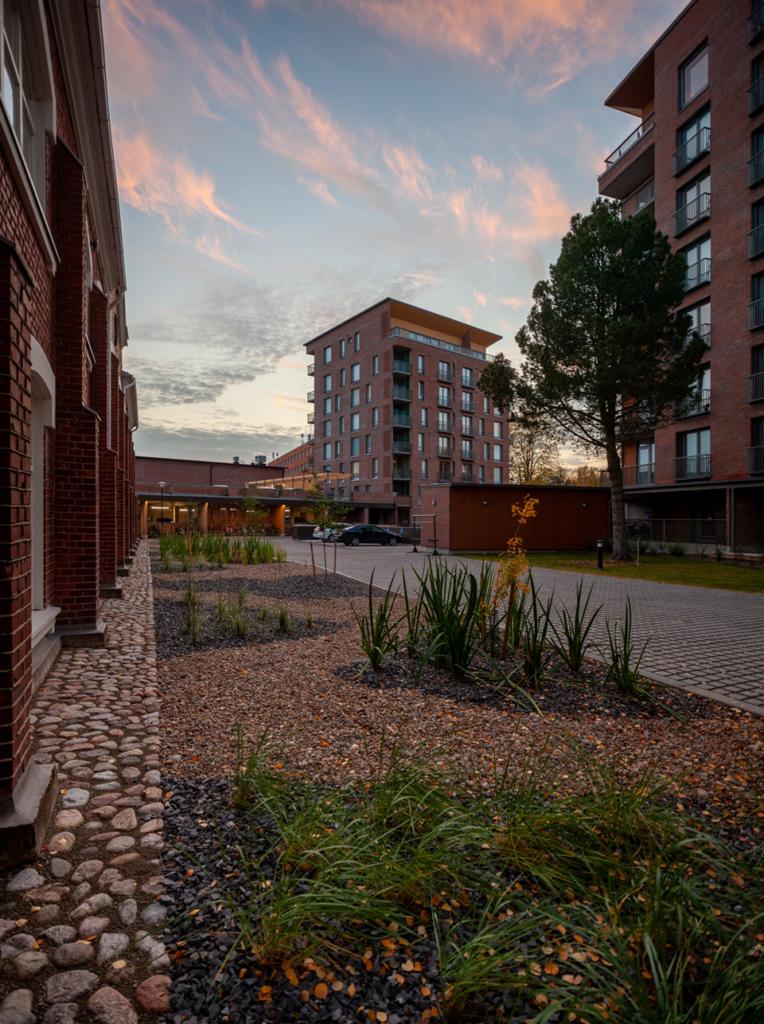 The brick architecture of the new buildings is gently modern. Vibrant masonry surfaces help the new construction blend into the old.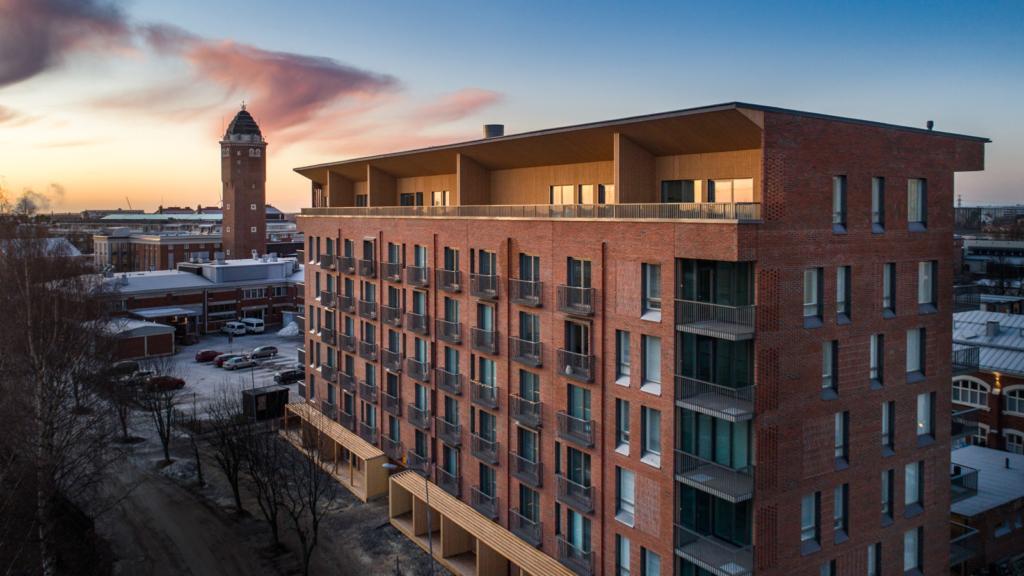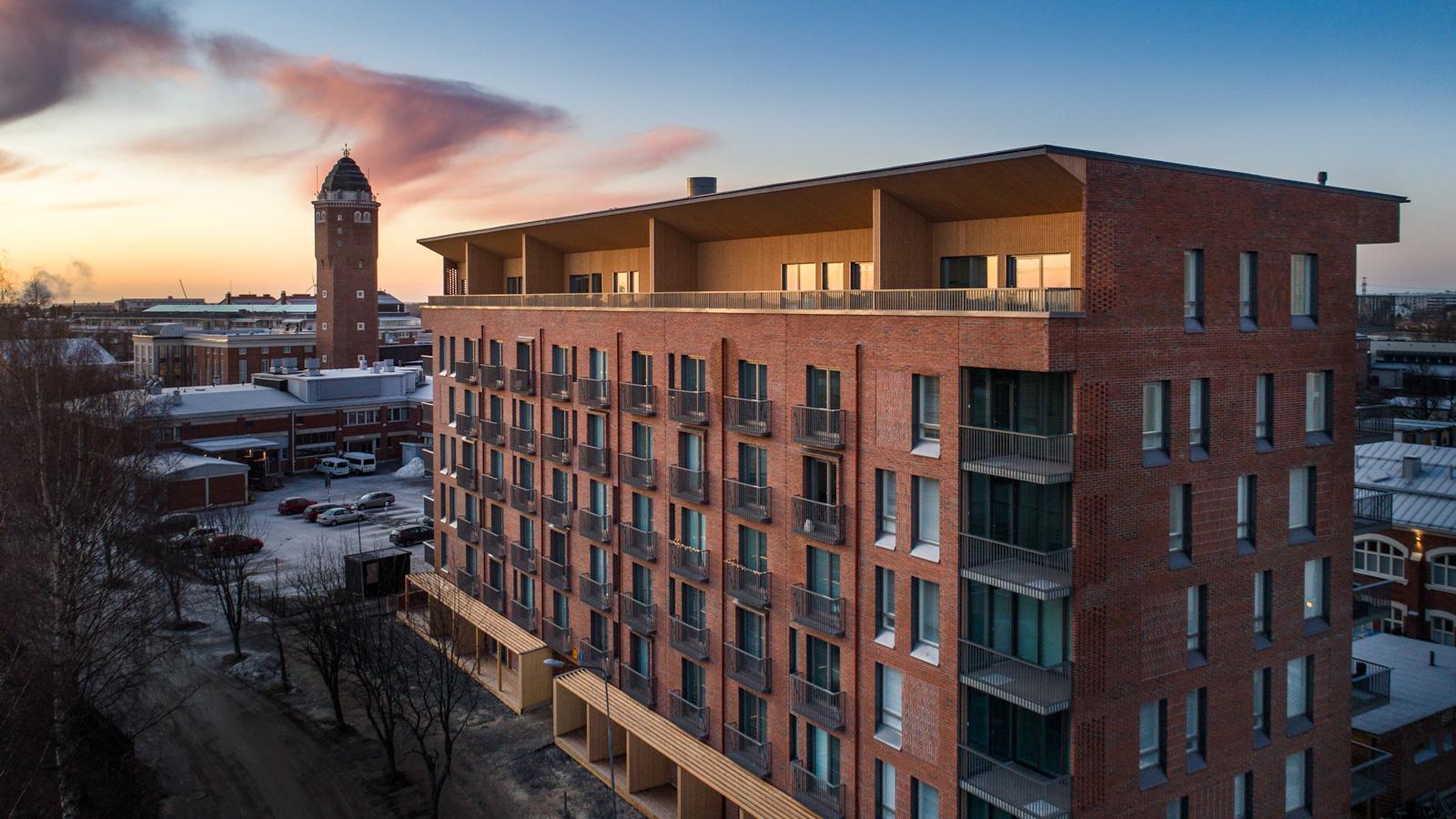 *photos Ville-Pekka Ikola, **photo Ville Simontaival