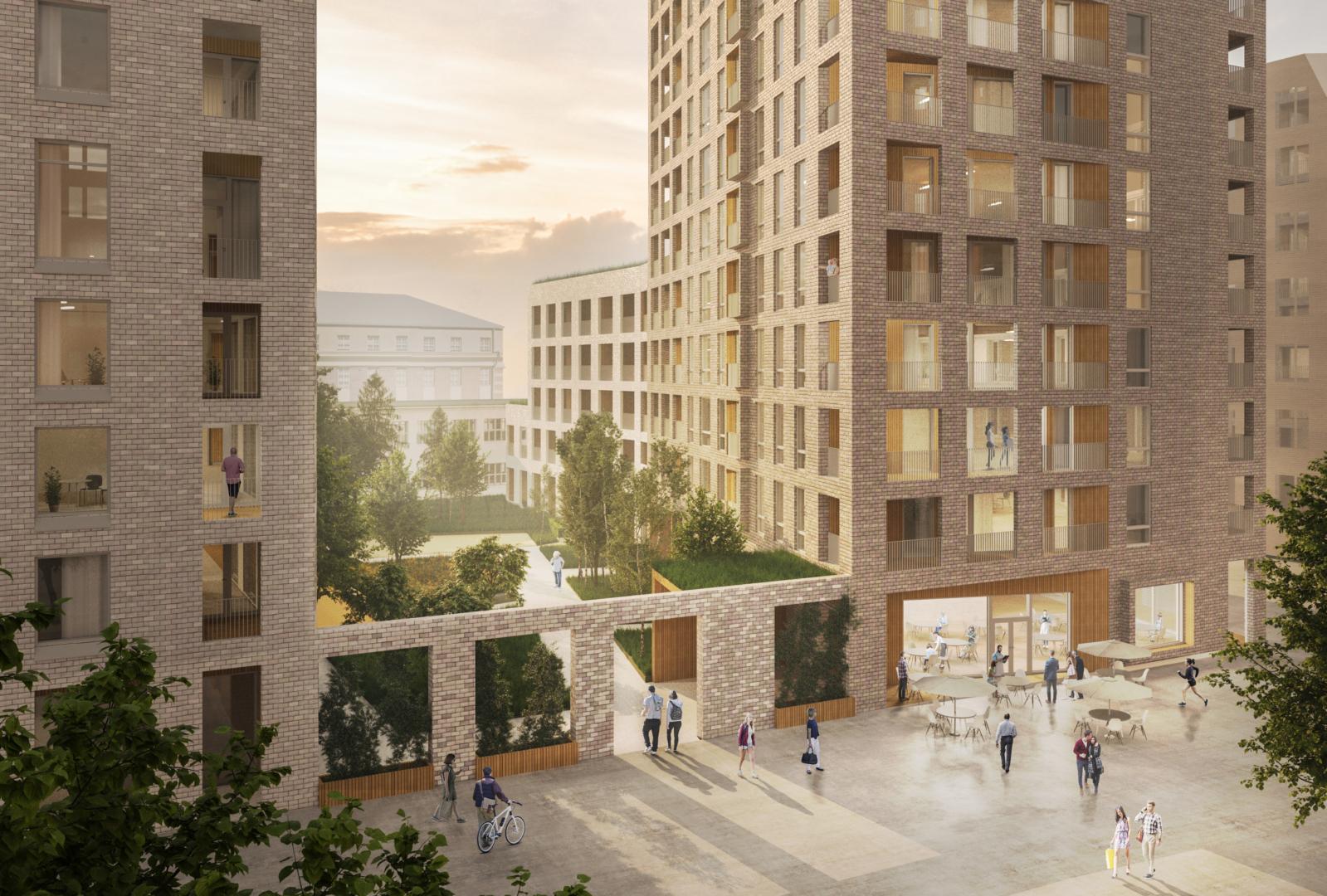 Architectural design for site allocation

2019

Concept name

"Kaverukset" (Buddies)

Scope

floor area 10 940 m2

Location

Kalasatama, Helsinki

Client

Lehto Asunnot Oy & Yrjö ja Hanna -Kodit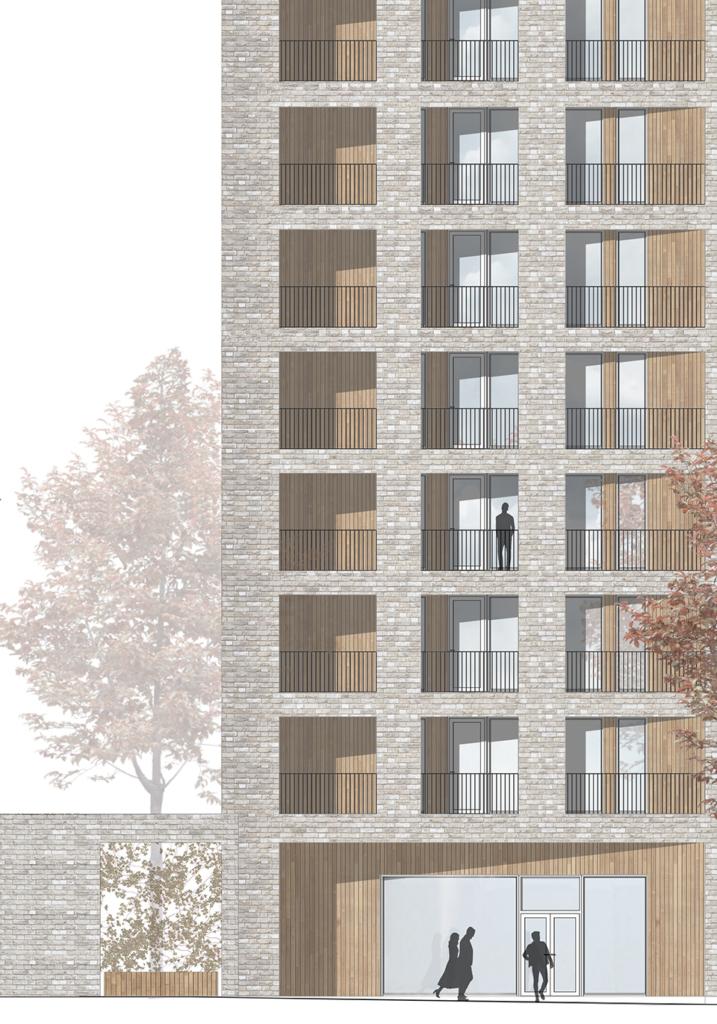 Starting point
The City of Helsinki was searching for fresh approaches in housing architecture in the municipality's general round of site allocation.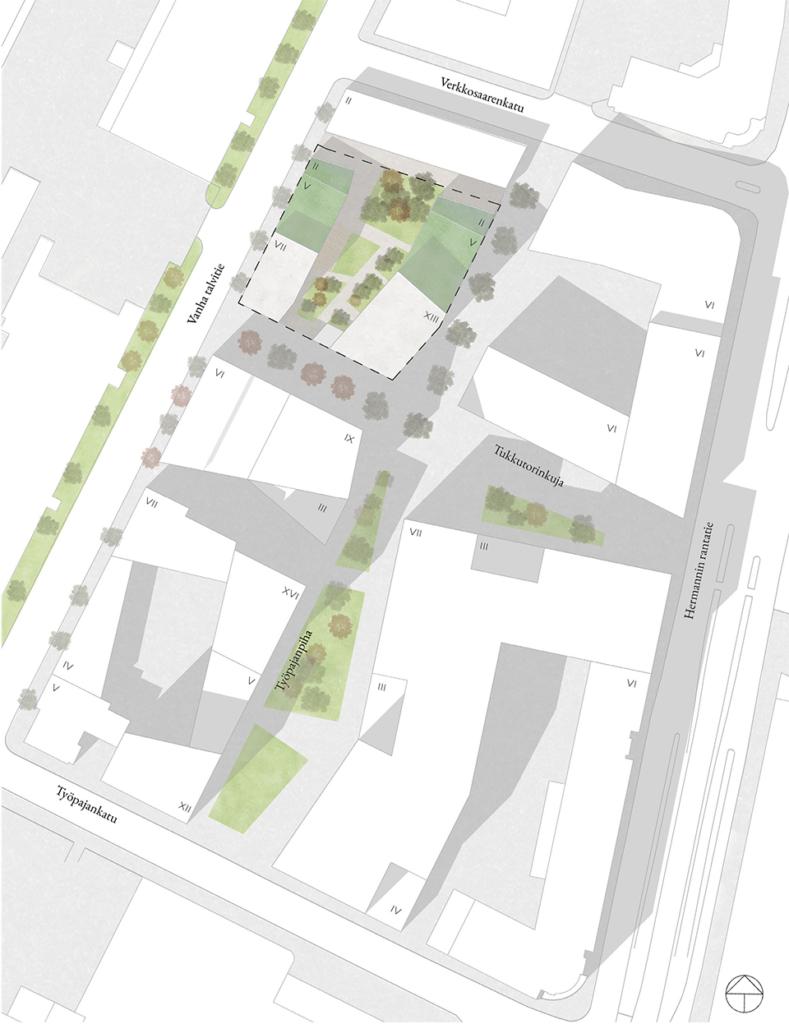 Location
The design was for the Tukkutori block, which is a site north of the Kalasatama metro station in Helsinki and on the corner of the city's new technical office.
Solution
Our proposal brought together three "buddies" – three housing companies taking three different approaches on contemporary questions on housing. The unifying themes for the entire block were life cycle thinking, smart sustainability, and carbon neutrality.
Yrjö and Hanna Foundation's social housing cooperatives form the basis of a cross-generational community in the block.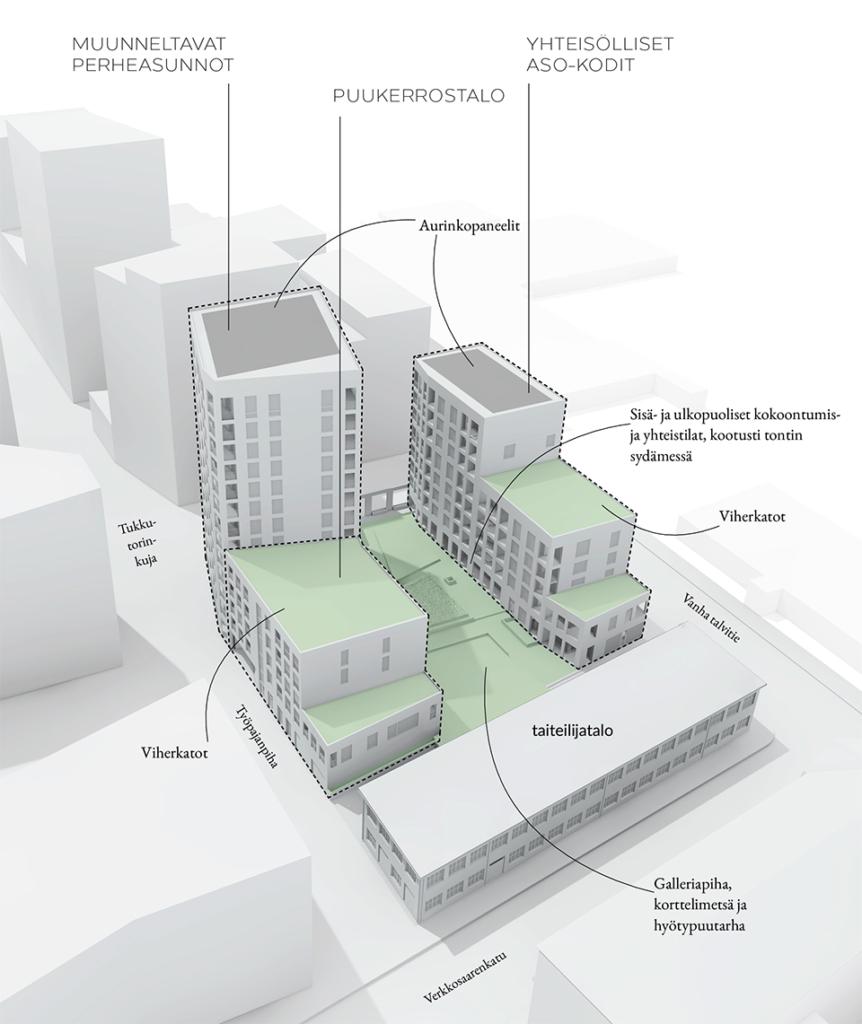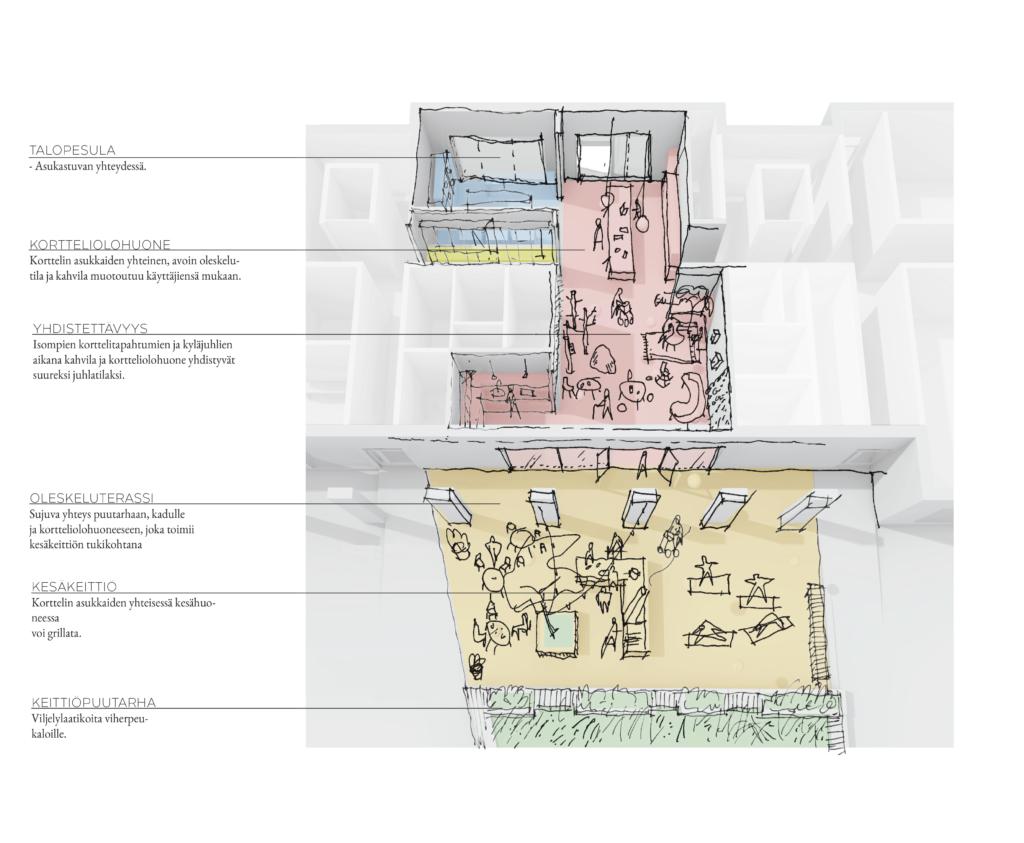 The goal was to build socially and environmentally sustainable city and to provide a neighbourhood-like residential experience with common spaces and a shared courtyard.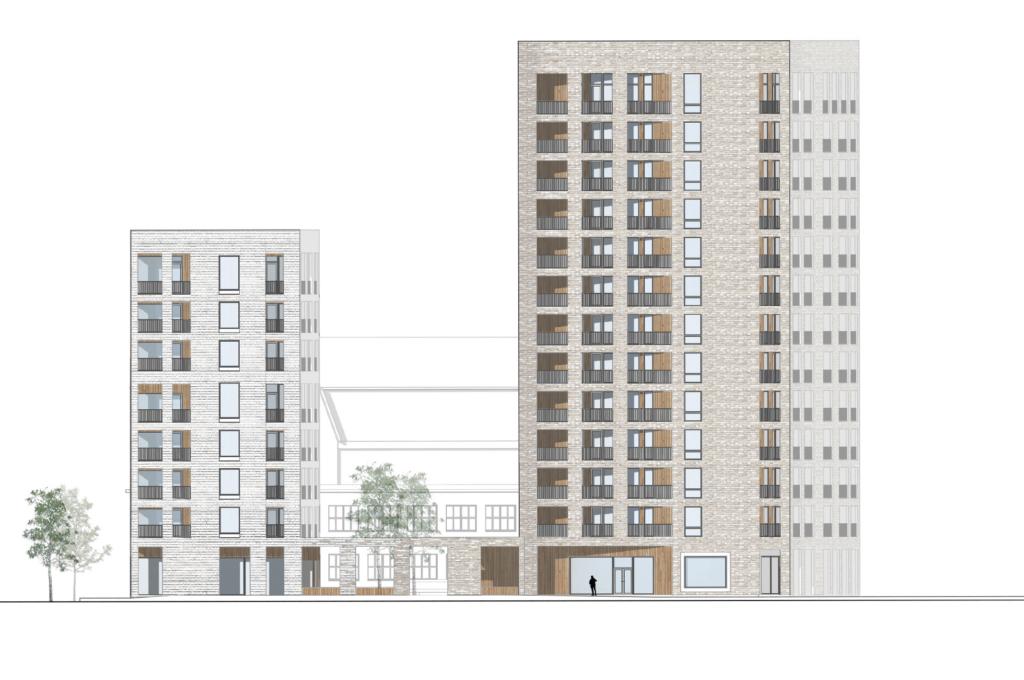 One of the houses was proposed as a wooden apartment building, as part of an r&d project on developing a production model for carbon-neutral 4 to 8-storey wooden apartment buildings for urban centres.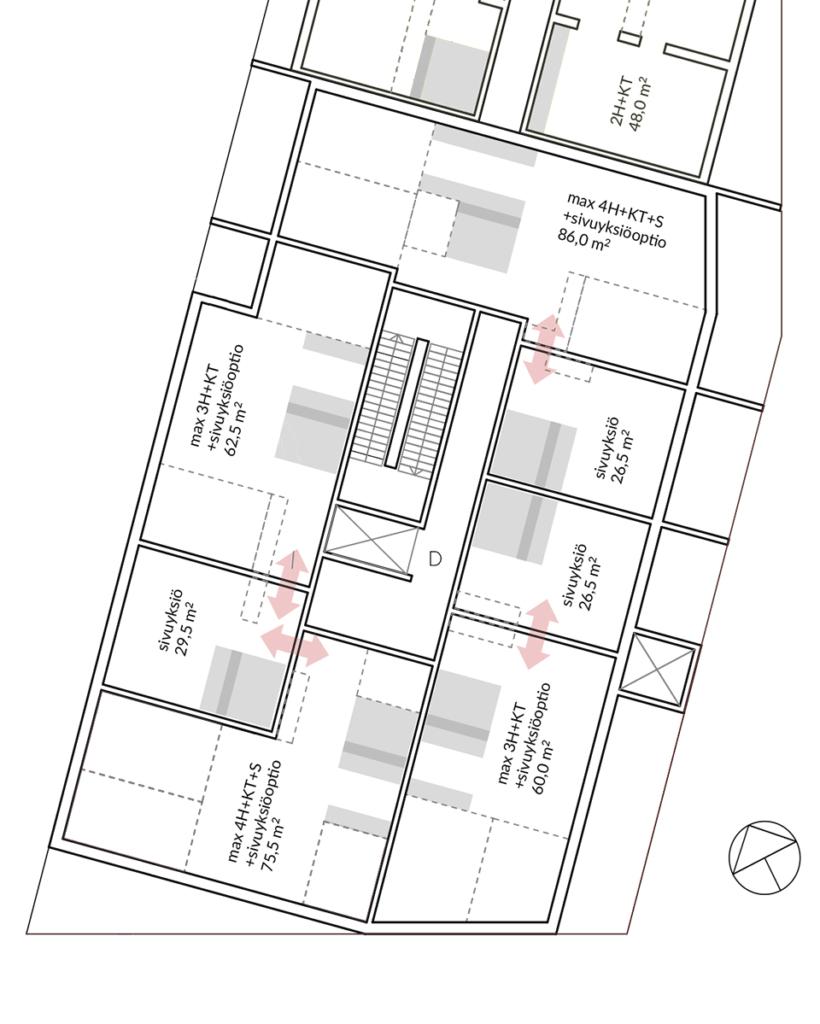 The focus of housing design for the tallest building was on well-functioning urban family housing. The amount of bedrooms in the apartments can be modified to meet family circumstances and needs. Flexible apartments have next door studios which are addable to the bigger apartment by simply opening a side door, offering greater flexibility over the life cycle of the residents and the apartments.
The adaptability of the apartments offers flexibility over the life cycle.
*visualization Wide Visuals