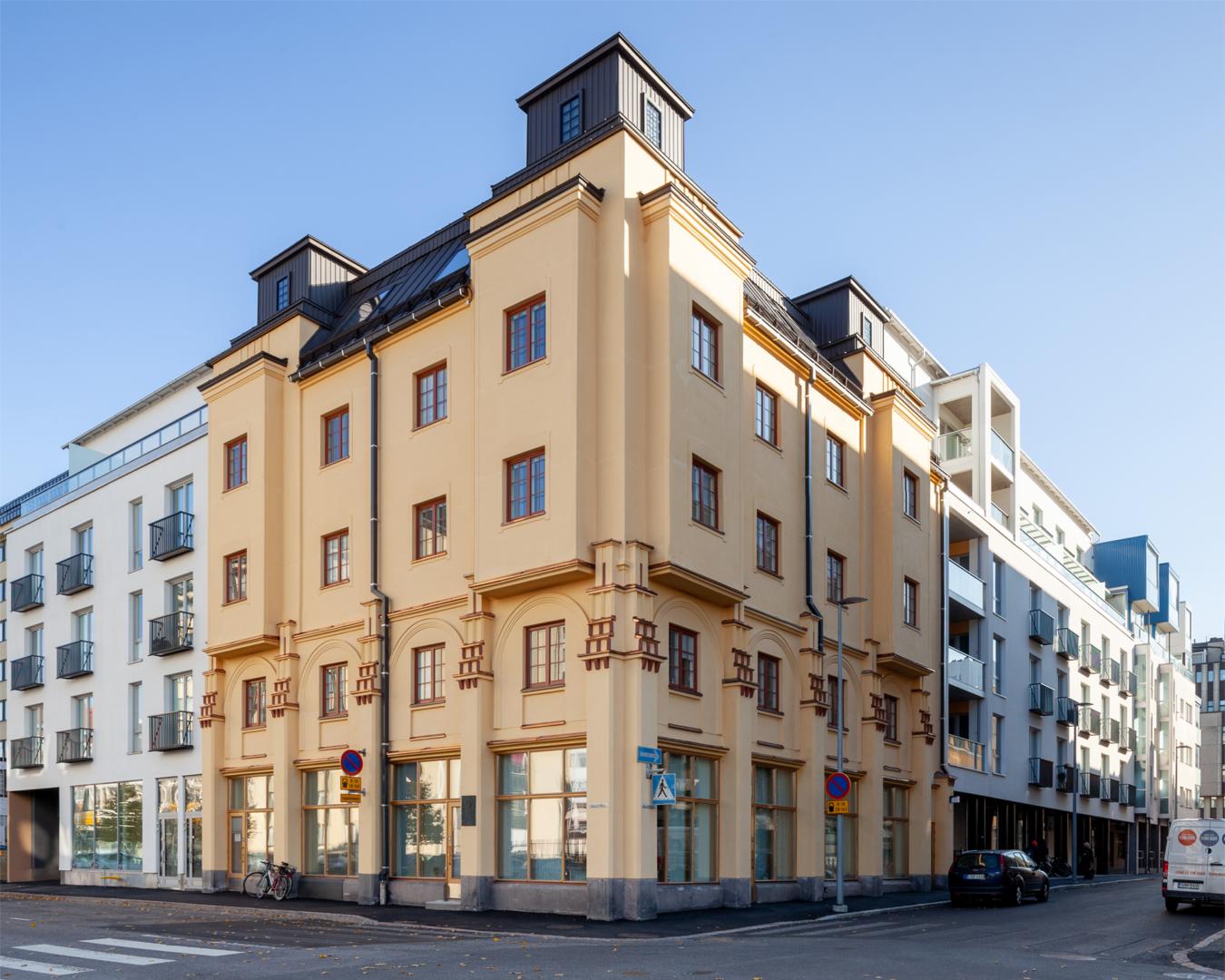 Conversion of an early 20th century Jugendstil building for commercial and residential use, and urban infill by additional units

2016 to 2019

Scope

floor area 5 670 m2 / gross area 7 360 m2

Location

Oulu city centre

Client

Lehto Asunnot Oy

Housing cooperative

As Oy Oulun Gibraltar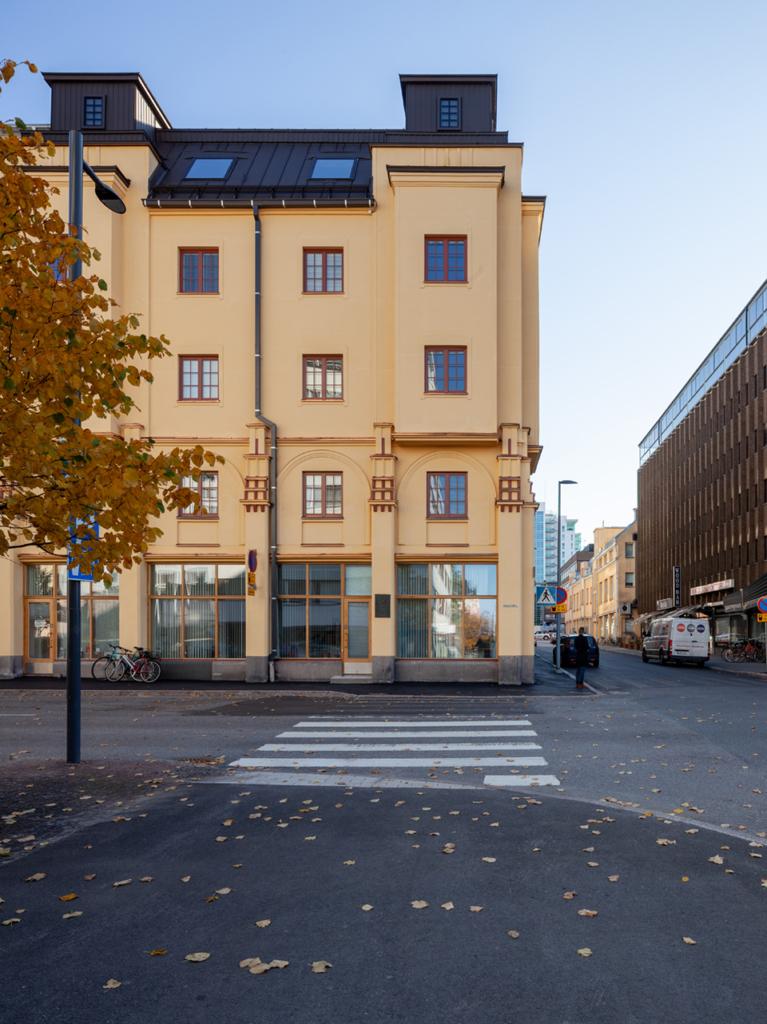 Starting point
The old listed building on the corner of the block has significant culturohistoric values as it represents one of Oulu's few national romanticism buildings. Designed by county architect Harald Andersin in 1913, the building was originally named Pohjolan työväen Gibraltar (The Gibraltar of Northern workers). It housed a printing house, the newspaper Kansan Tahto (the People's Will), a bookstore and apartments. A fire in the attic destroyed the building's original roof in the 1950s.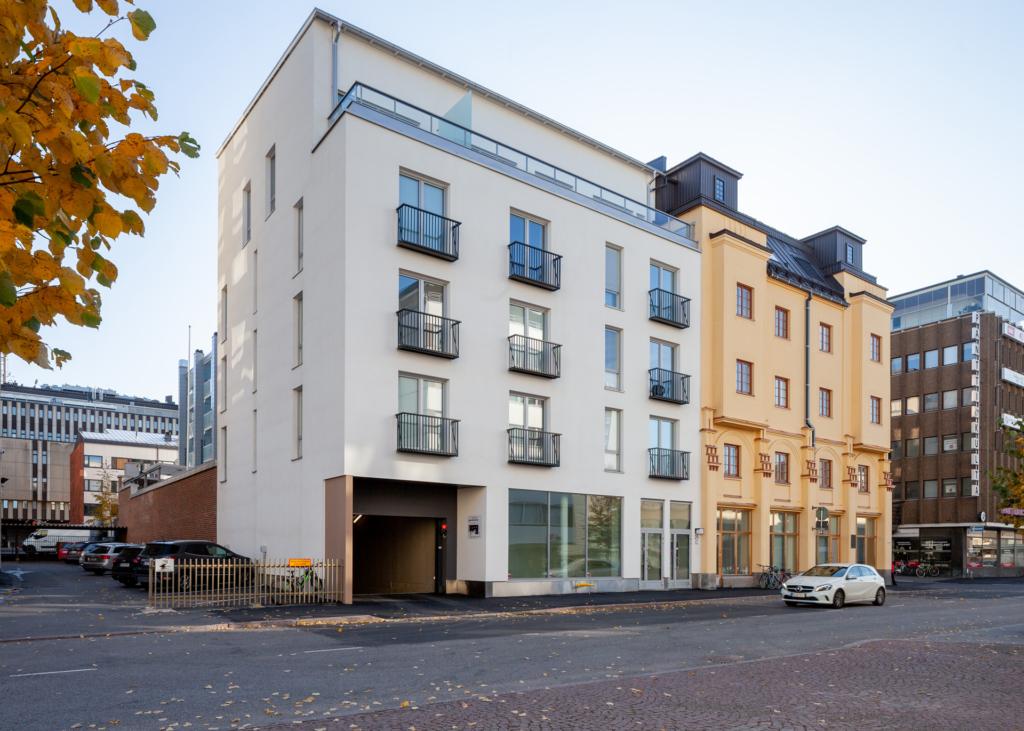 The plot is located in a dense urban environment on a quiet side street in the centre of Oulu.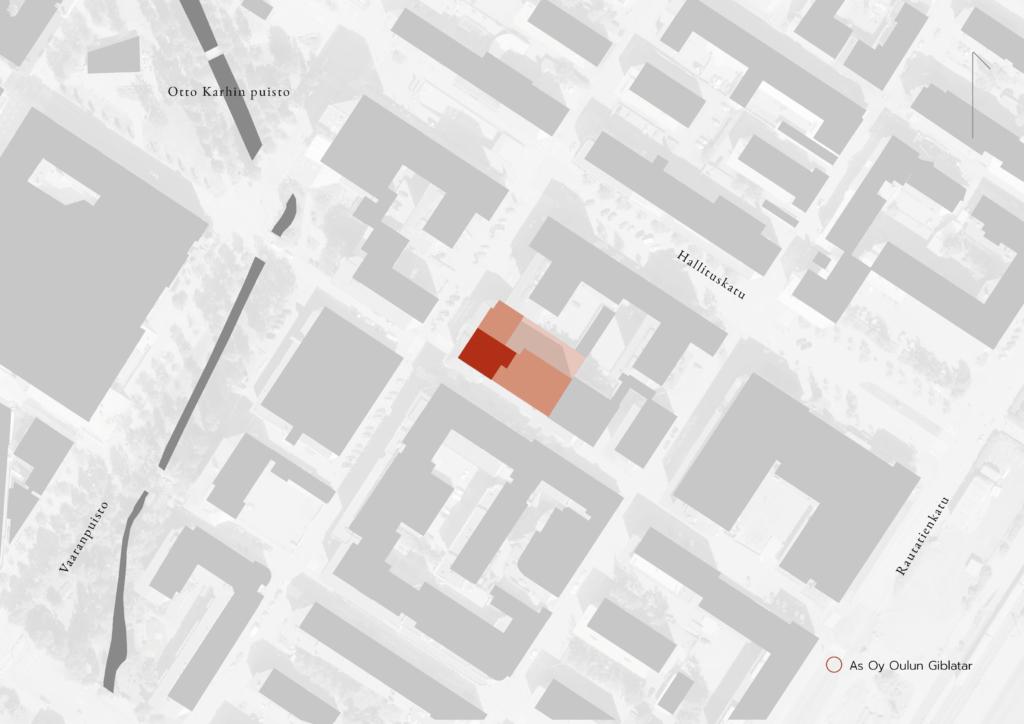 The housing company consists of a renovated preserved building, with new additions on both sides. As a result of building preservation, the roof and its corner towers were reconstructed to their original appearance. The jugend-building on the street corner catches the eye, and the mass and scale of the additions integrate the building into the diverse urban environment.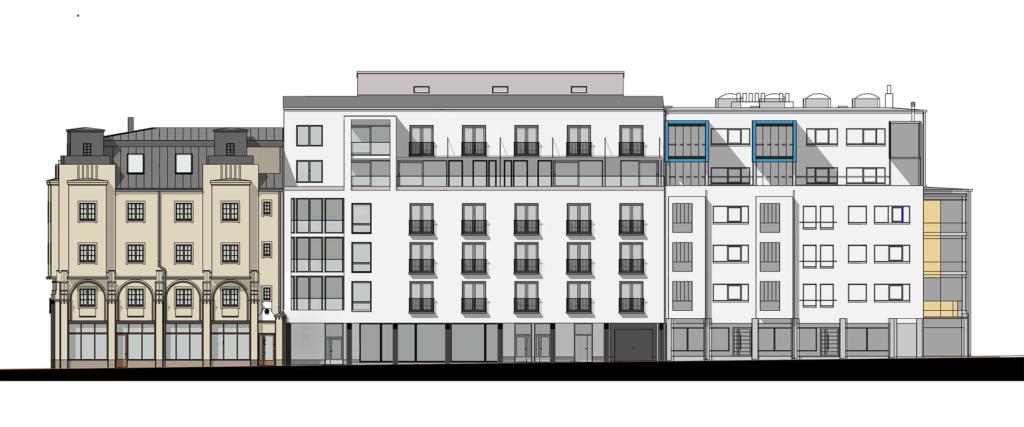 The additions' modern architecture has clear, clean lines and aims for timelessness.