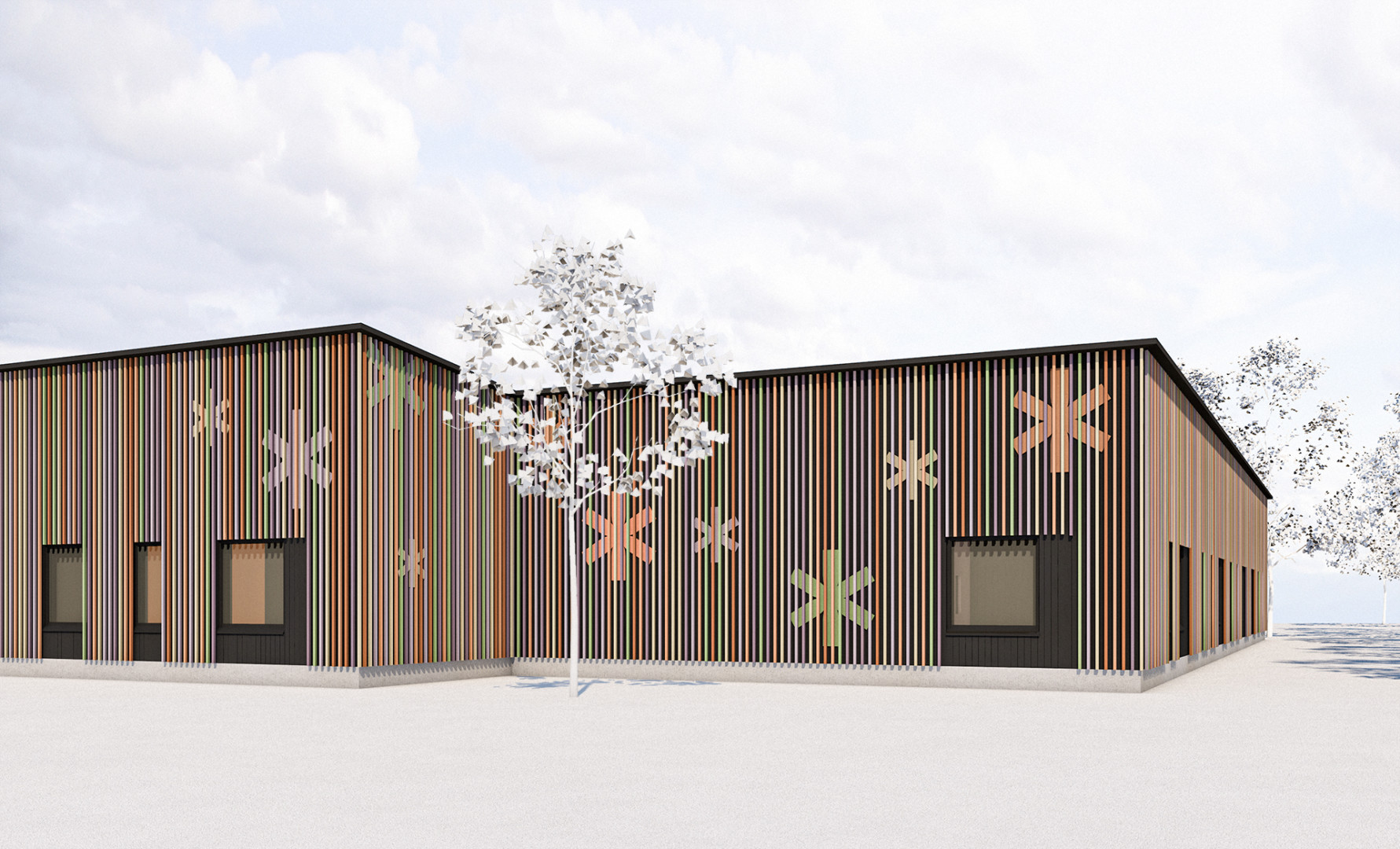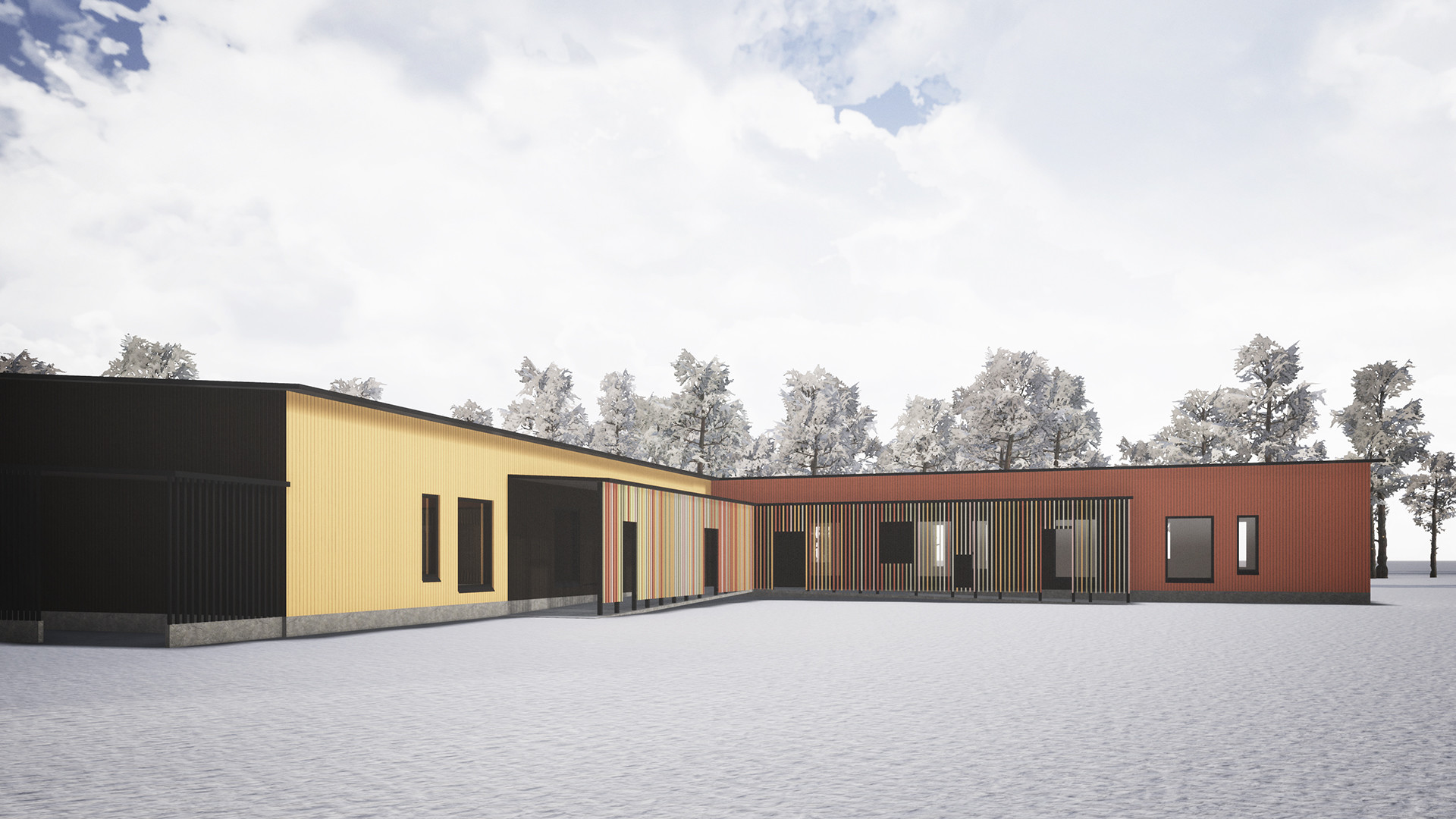 Hiukkavaara Centre Prefabricated Unit Daycares
Reference planning for prefabricated unit daycare centres

2019 & 2022

Scope

approx. 800+800 gross m2

Location

Hiukkavaara, Oulu

Client

Oulun Tilapalvelut Public Utility

Daycares

Soittajankankaan päiväkoti, Hanhenmarssin päiväkoti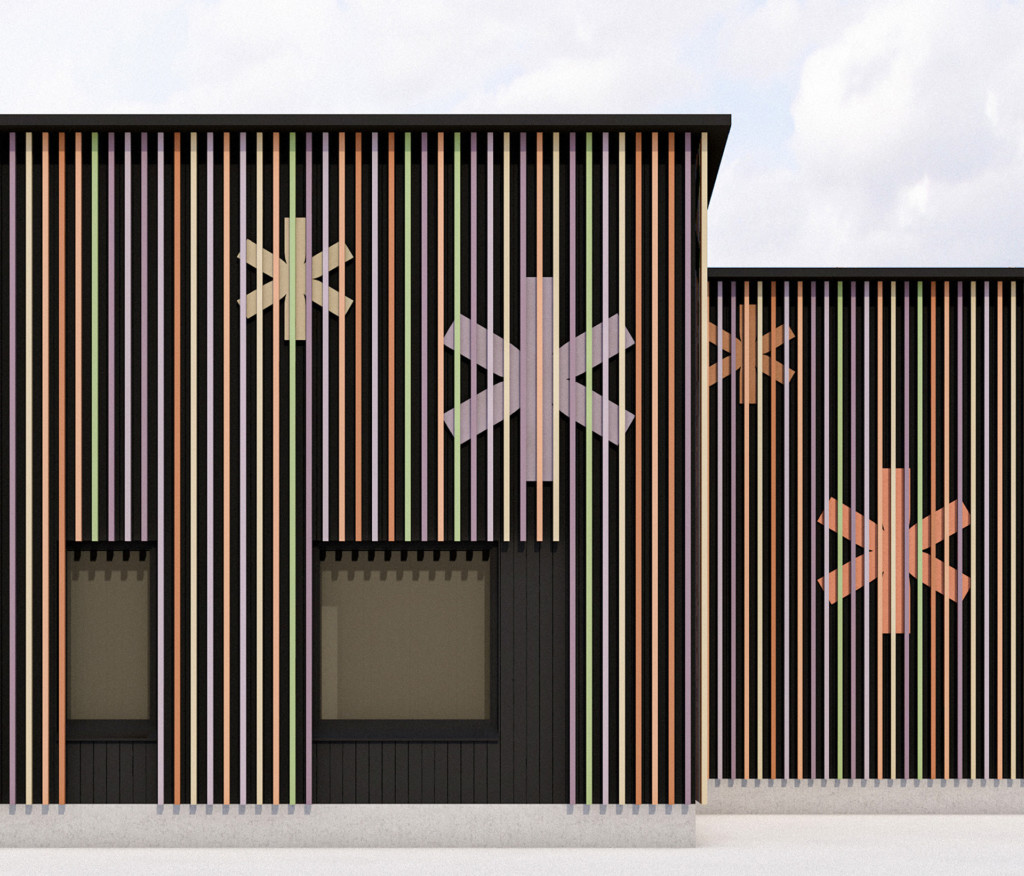 Starting point
Oulun Tilapalvelut Public Utility ordered the reference planning of daycare centres with similar space programs consisting of prefabricated units. The city plan of the area is flexible; there are relatively few planning regulations, and the quality of construction and environment is controlled by Hiukkavaara's quality team. In general, the quality level goals are high. The city plan stipulates that buildings must be colourful.
Environmental construction must also be of high quality. Hiukkavaara is aimed at becoming a winter city: special attention had to be paid to the utilisation and processing of snow in the yard plan.
Location
Both daycare centres are located in the Hiukkavaara centre in Oulu. The Soittajankangas daycare is near the start of Hiukkavaarankatu, leading to the centre, and the Hanhenmarssi daycare is next to the Hiukkavaara multipurpose hall and sports centre.
Both daycares have a similar space program. The daycare centres were placed according to the city plan in an L-shape at the corner of the plots.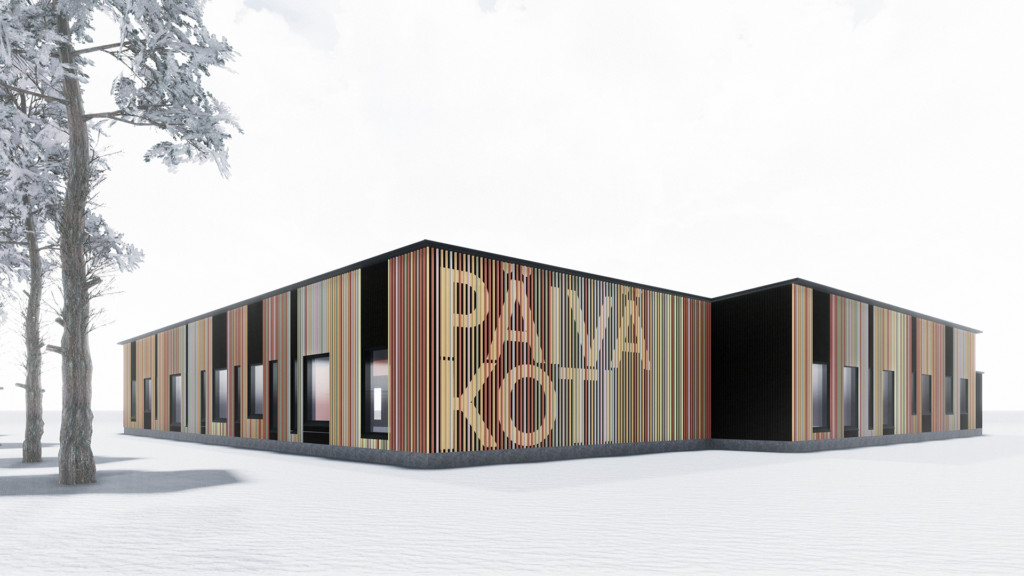 The facades are of wood. For the exterior of the L-shaped building, colourful battens were planned for the black-based wooden facade. The batten facade, consisting of six different shades, looks colourful up close and especially when viewed from an angle, but when viewed from a distance, the colours blend together and the look is calmer.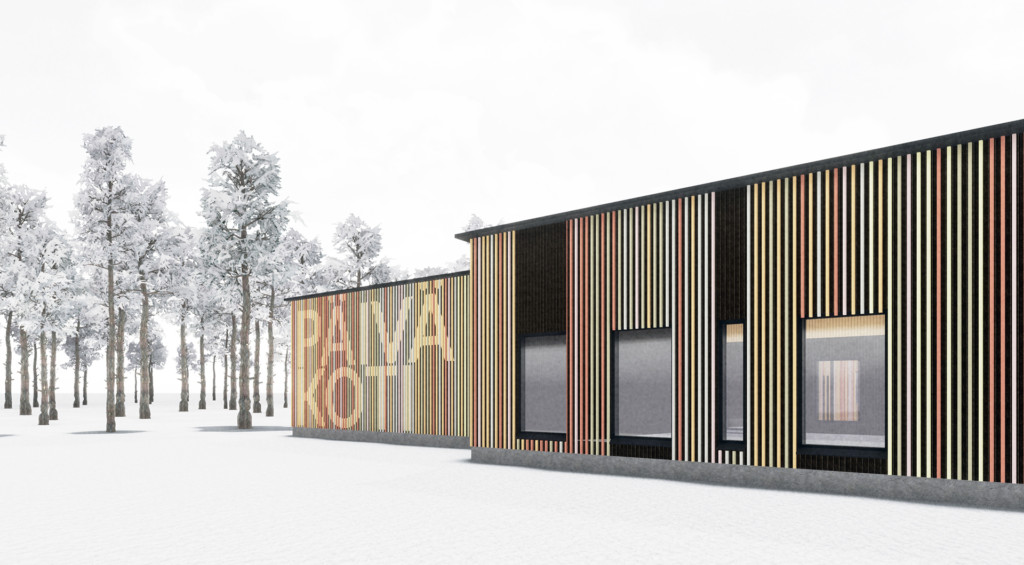 The ends of the buildings, where e.g. maintenance is located, are black. On the yard sides the facade theme is varied; the outer side of the entrance canopy has colourful battens, and the background wall is black. Otherwise, colours are used as uniform surfaces in the wall cladding.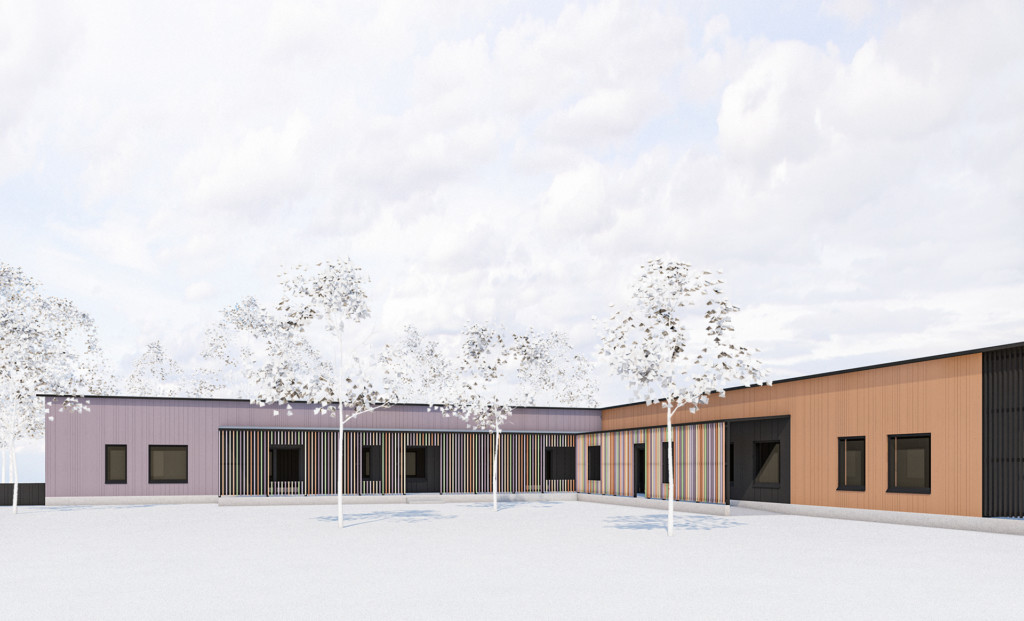 The most visible facades of the buildings are highlighted with super graphics; the daycare's name, logo or decorations are implemented under the battens in a light colour.