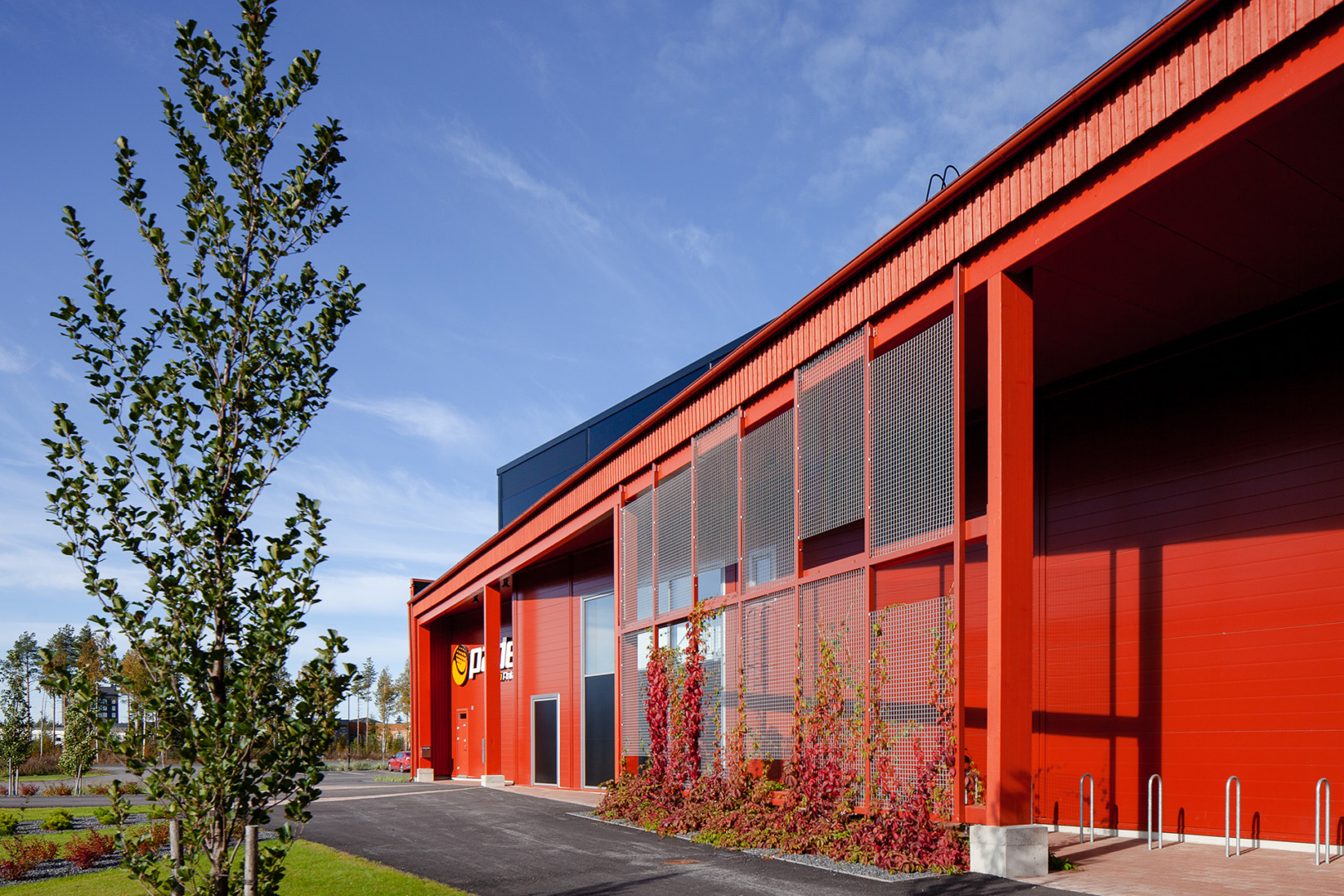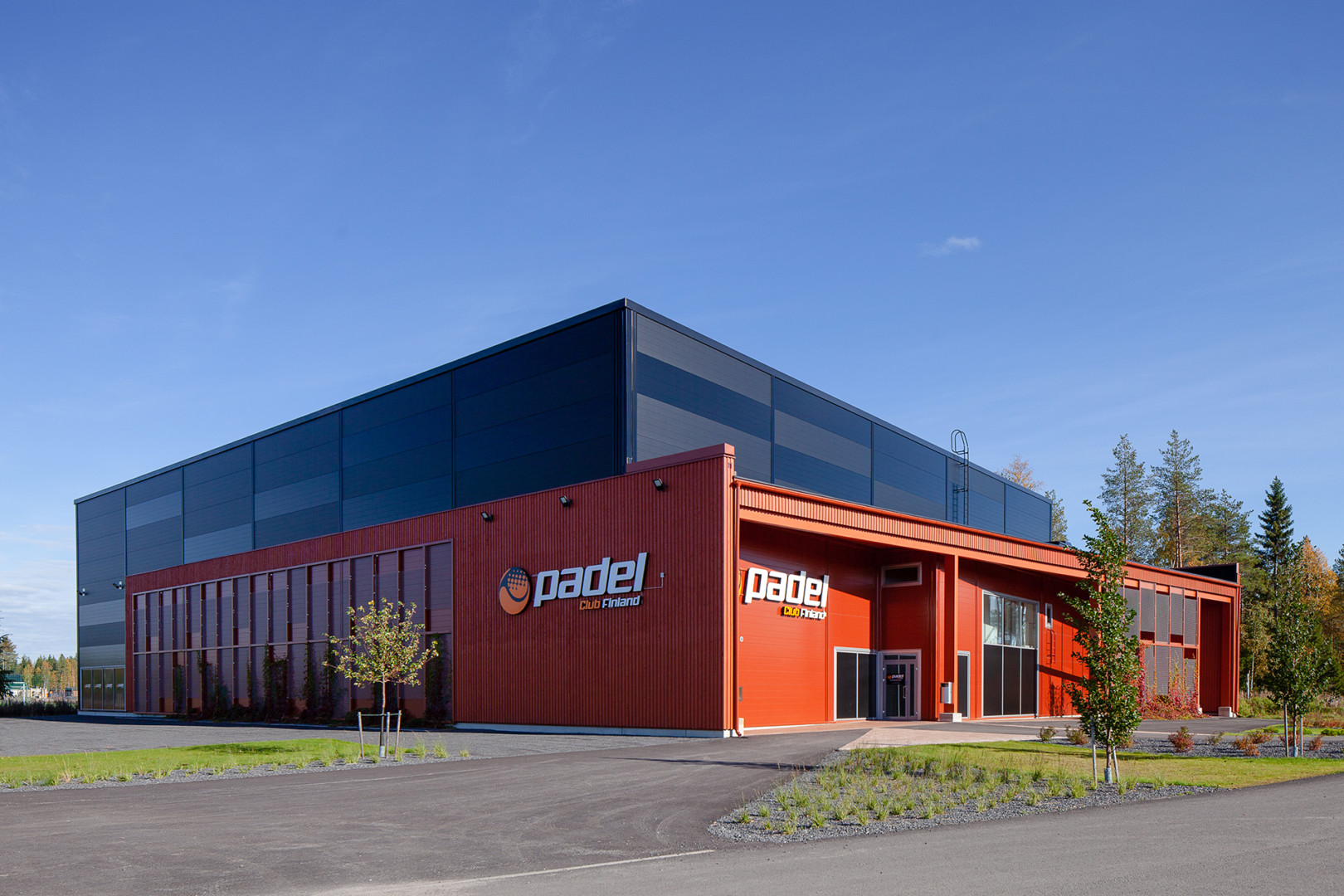 New building

2019 to 2021

Scope

1 840 m2 / gross m2

Location

Hiukkavaara, Oulu

Client

Padel Club Finland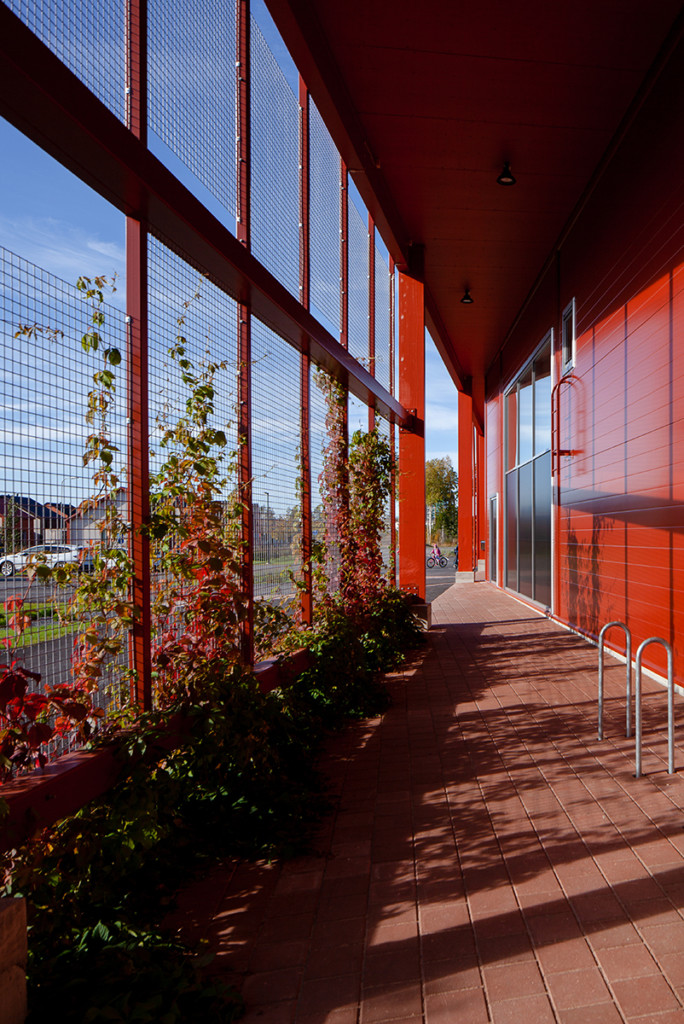 Starting point
The padel hall is the first fitness centre building in the Hiukkavaara centre's sports area.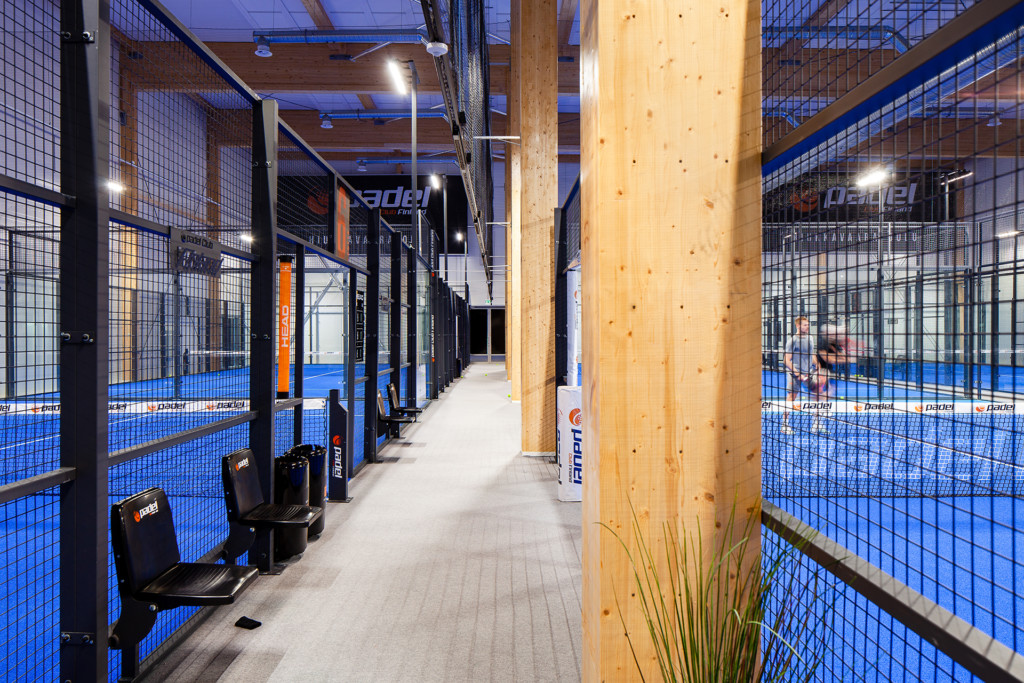 The padel hall is located in the centre of Hiukkavaara in connection with the central park and sports area, and complements the rapidly growing supply of services in the Hiukkavaara area.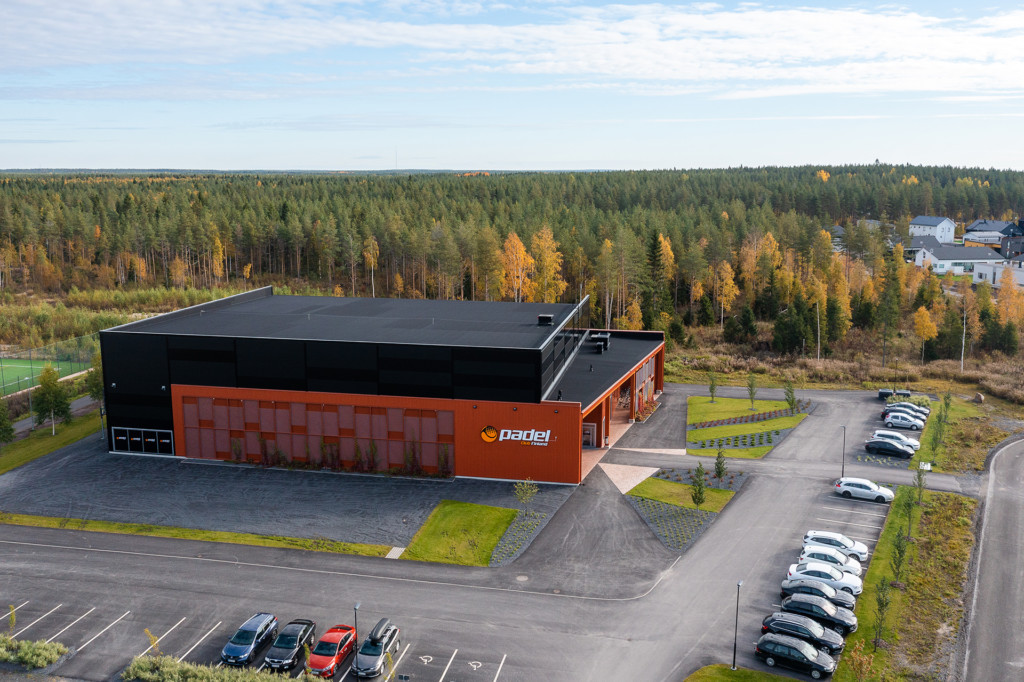 Solution
The building houses six padel courts with glass end walls and related facilities. The padel hall has been designed considering an extension reservation, so that even without an extension, the building looks finished and its architecture is linear and lively. Padel requires a height of 7 to 9 metres within the hall space, yet the hall doesn't dominate the exterior character of the building.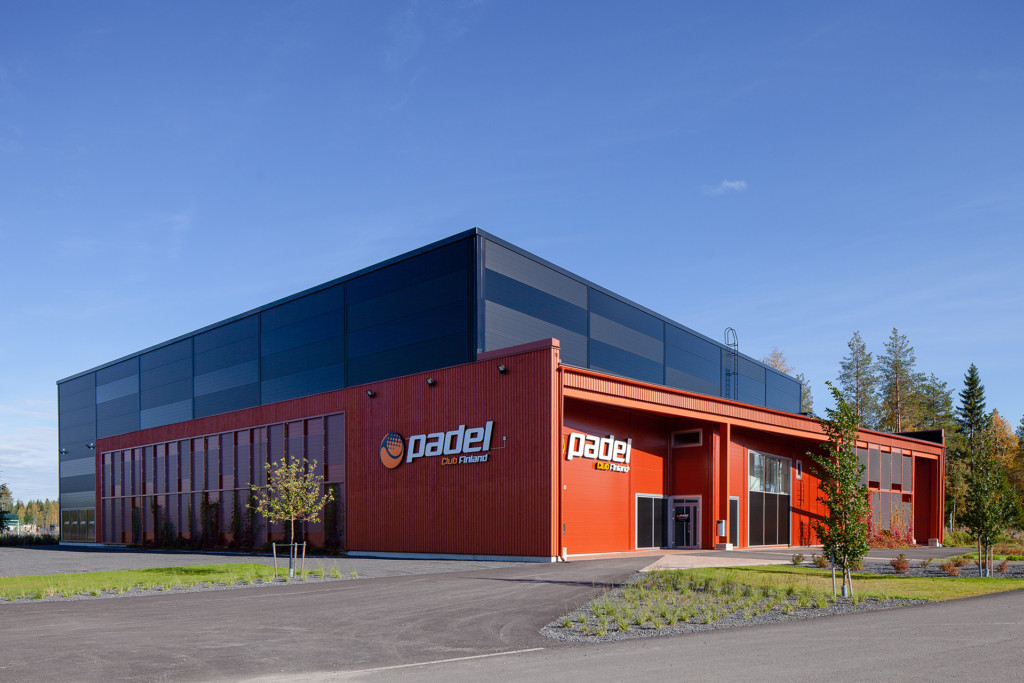 The building's scale is lightened by a two-storey wood-clad part on the side facing the Tahtimarssi street, where the auxiliary, dressing and lounge spaces are located, sheltered by a slanted canopy. The warm-toned, wood-clad part built on site extends from the end to the long sides of the building, and the facades are softened by climbing vegetation.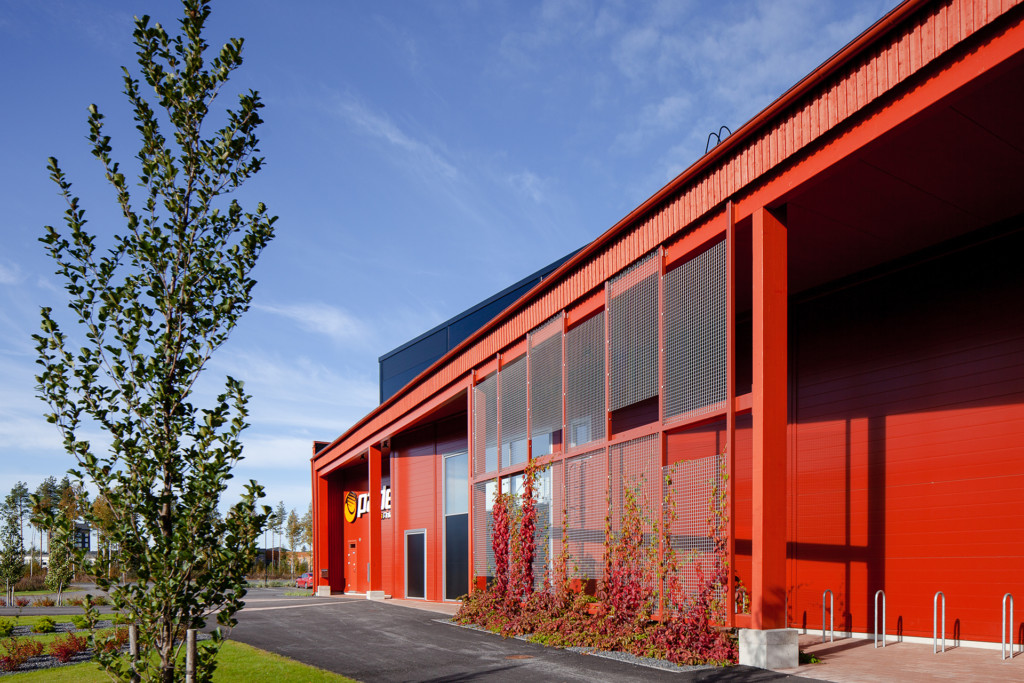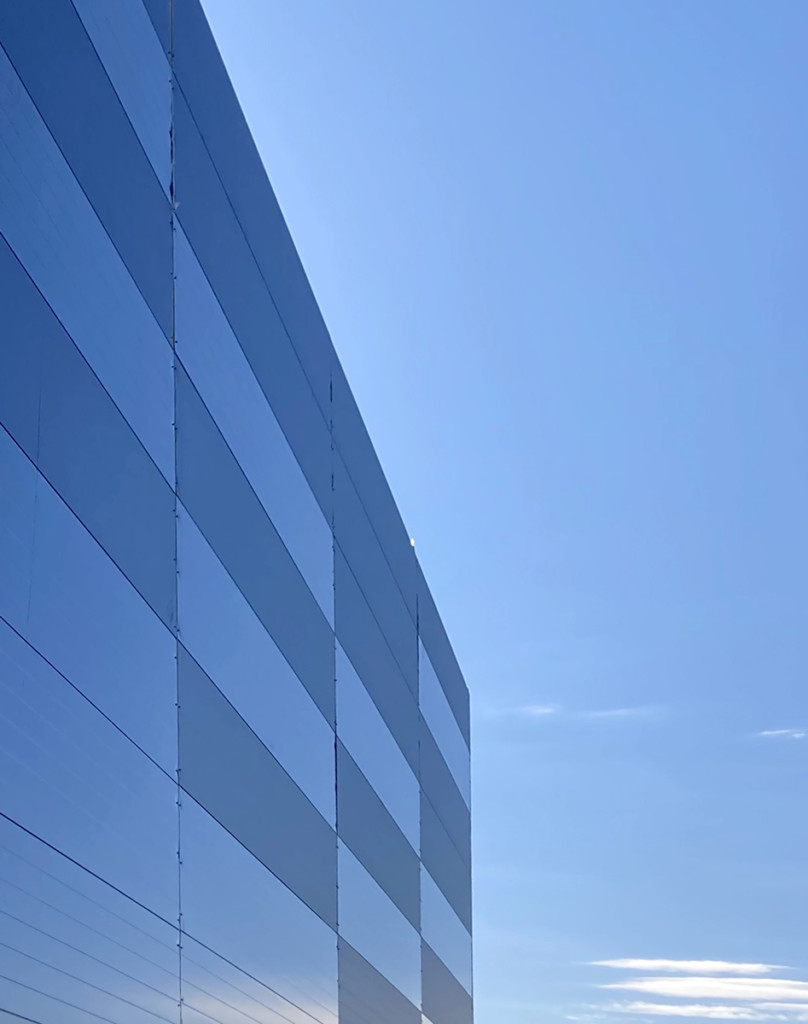 The alternation of matte and glossy surfaces, the large windows of the lounge section and the metal mesh that acts as a vegetation surface add more variety to the facade surfaces.
The stone paving and green areas in front of the building support the massing and access arrangements of the entrance side of the building. The green areas contribute to the delay of runoff water, and outdoor courts can be placed on the rock dust field by the wall for the enjoyment of padel players.