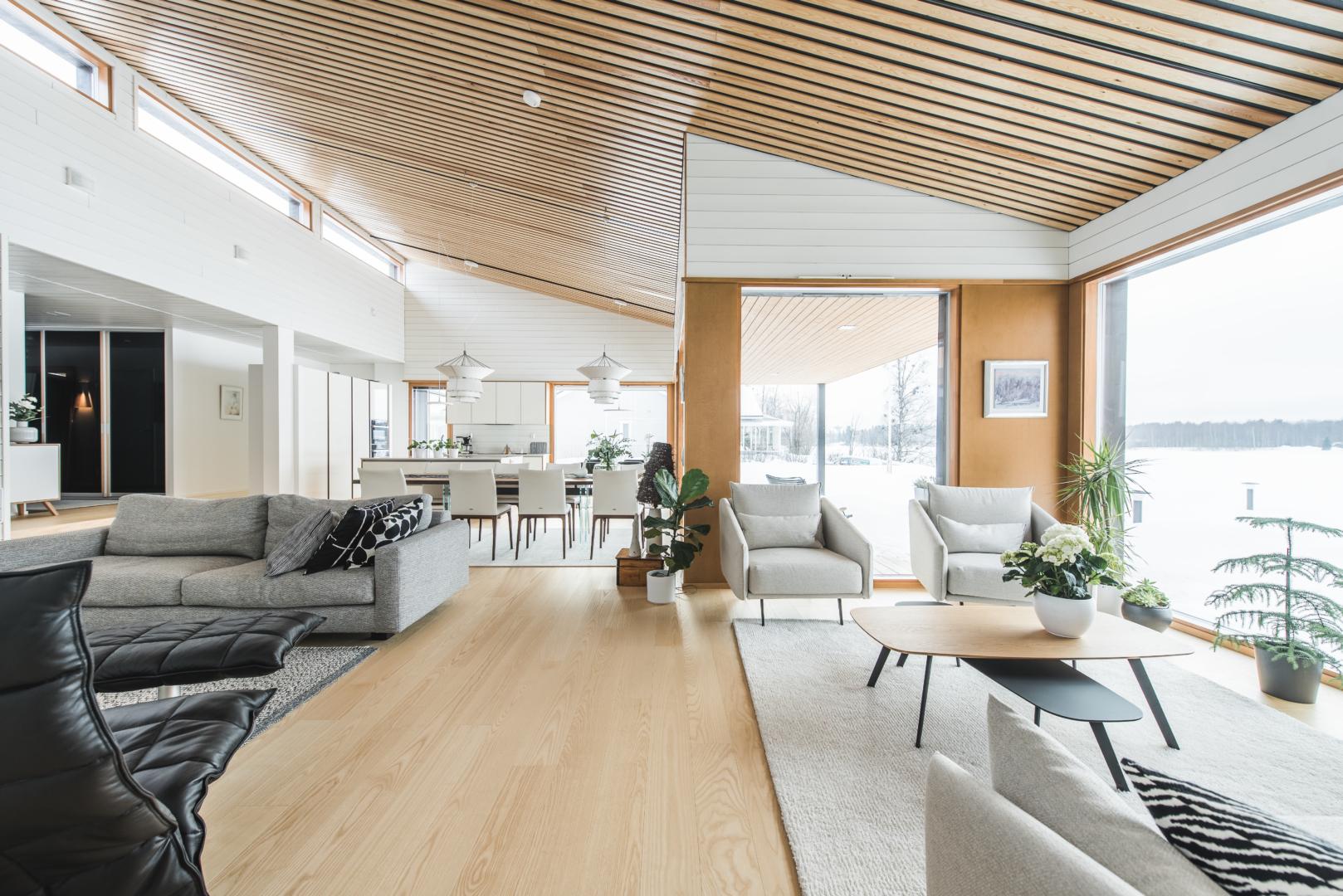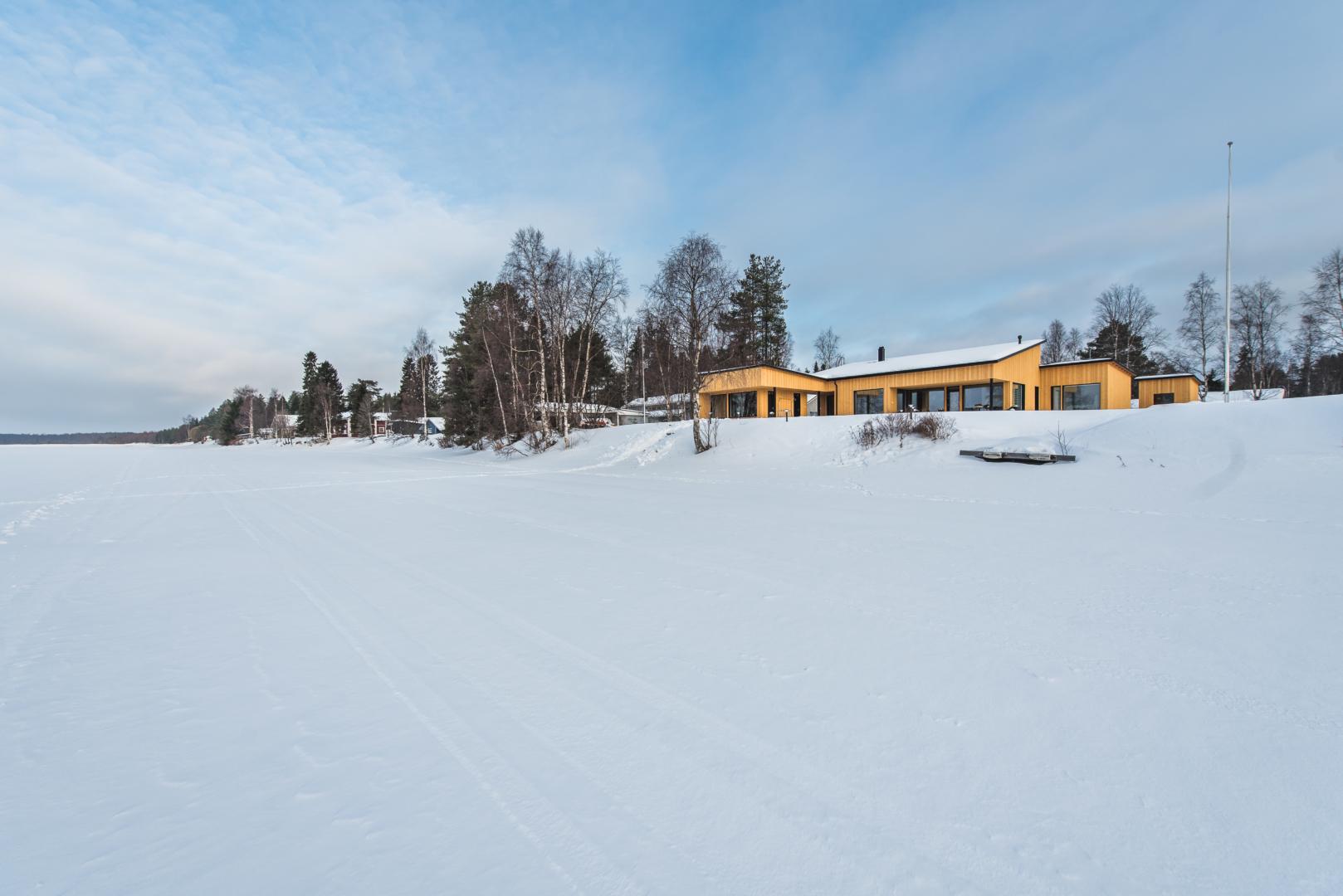 House along the Kiiminki river
Private house in Haukipudas

Completed in 2016

Scope

gross area 300 m2

Location

Haukipudas

Customer

Private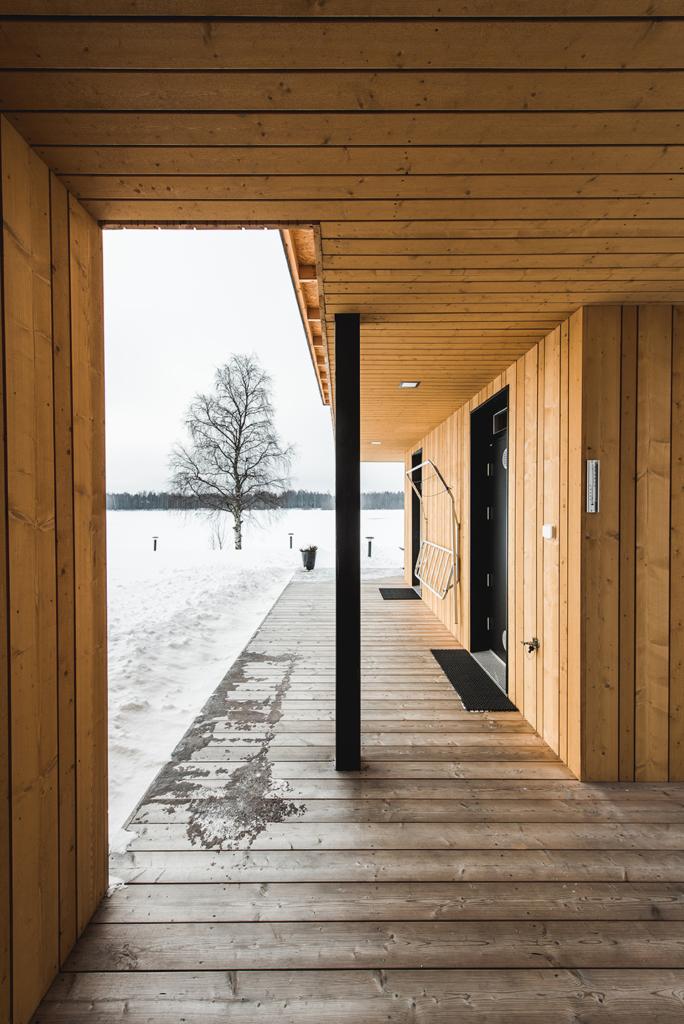 Starting point
The aim for this two-person home was to open up to views of the surrounding landscape and to offer spaces where a large group could gather or divide up.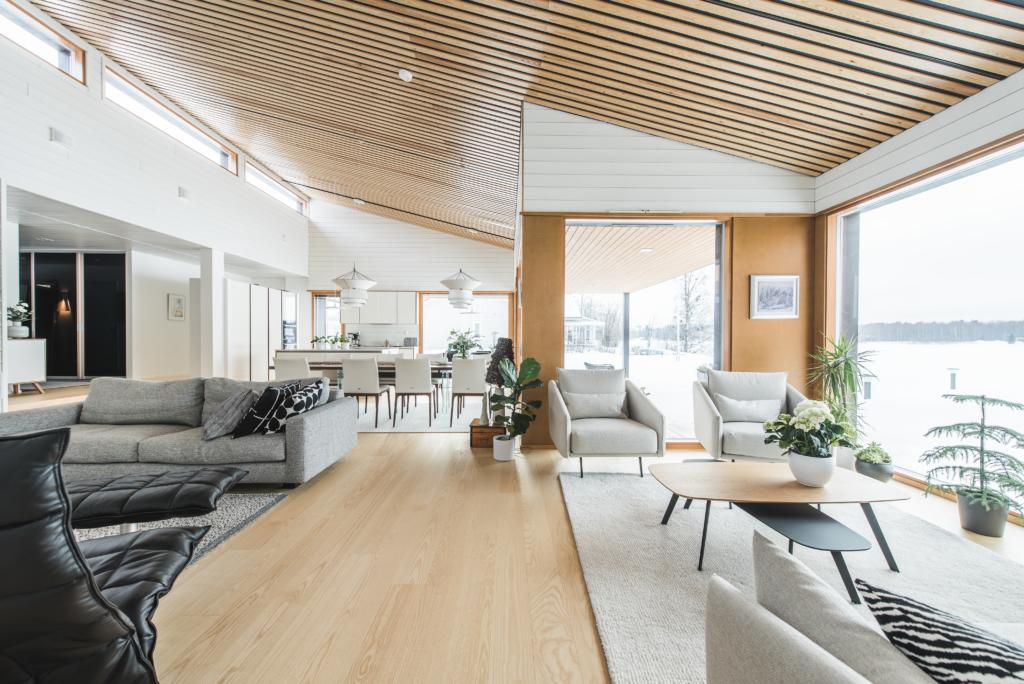 The design drew inspiration from the magnificent site along the curving shore of the Kiiminkijoki River.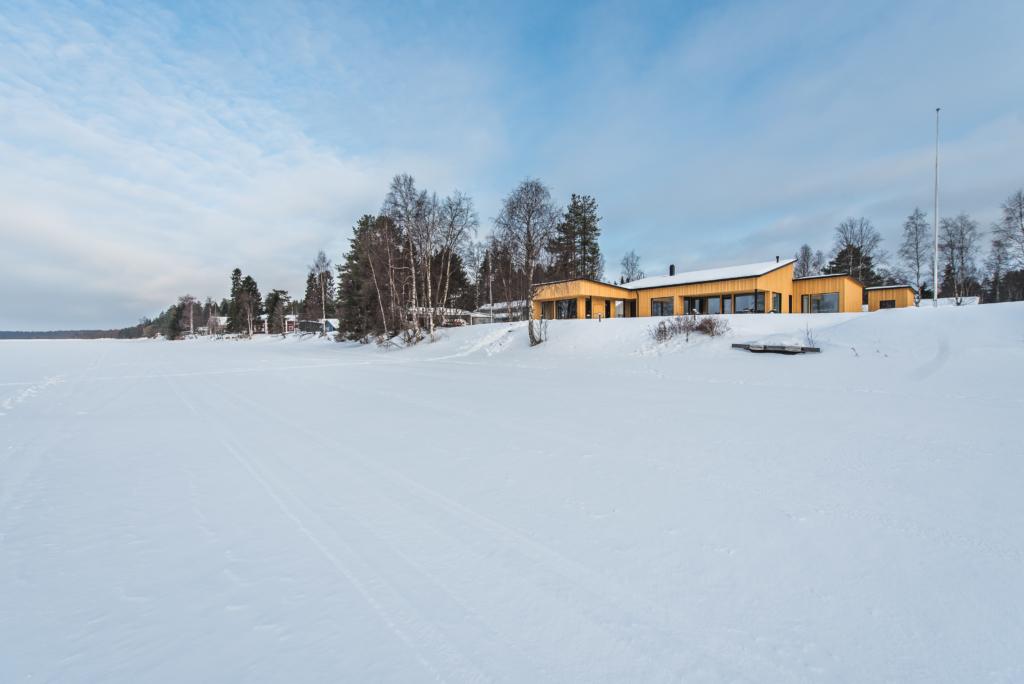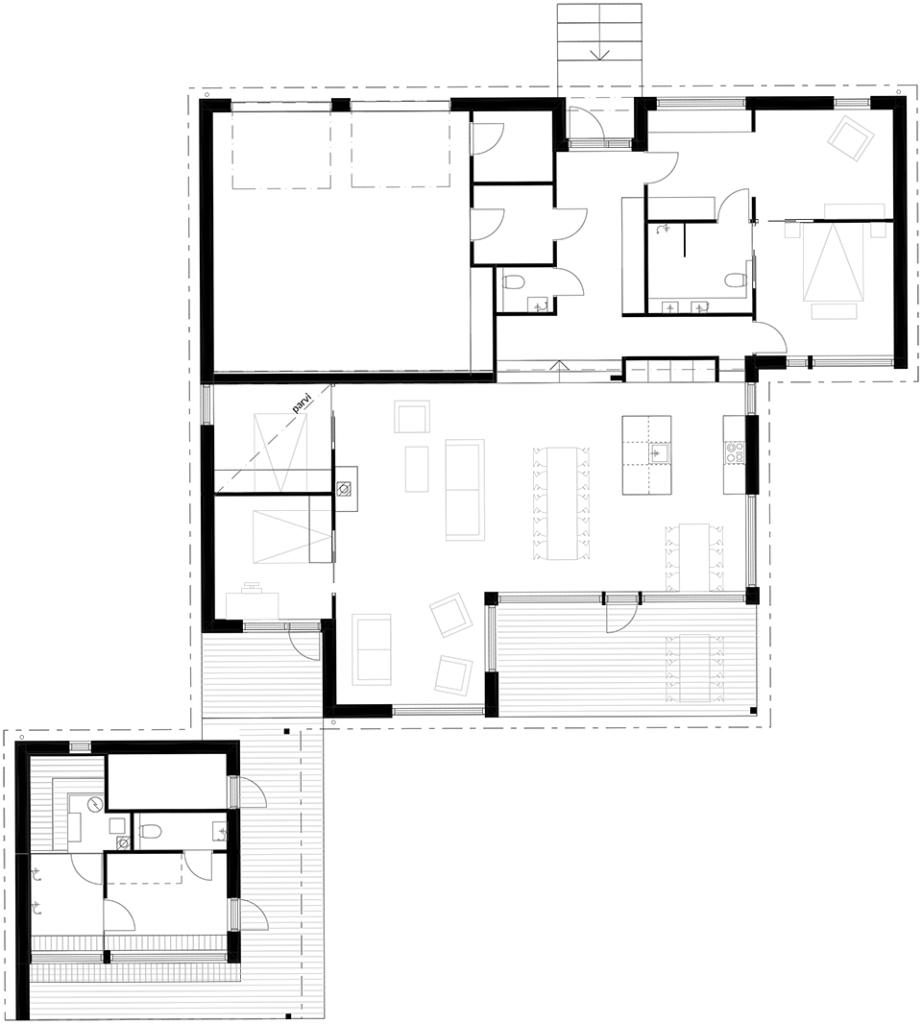 One's gaze immediately lifts to the river landscape from the front door, with the downward steps further enhancing the view. The zigzag floor plan is designed to allow varying, broad views onto the river from the corner windows. Large south-facing windows let in light, while the covered terraces provide natural shade.
The surfaces of the interior spaces are made entirely out of wood, which gives the house a comfy feeling with soft acoustics.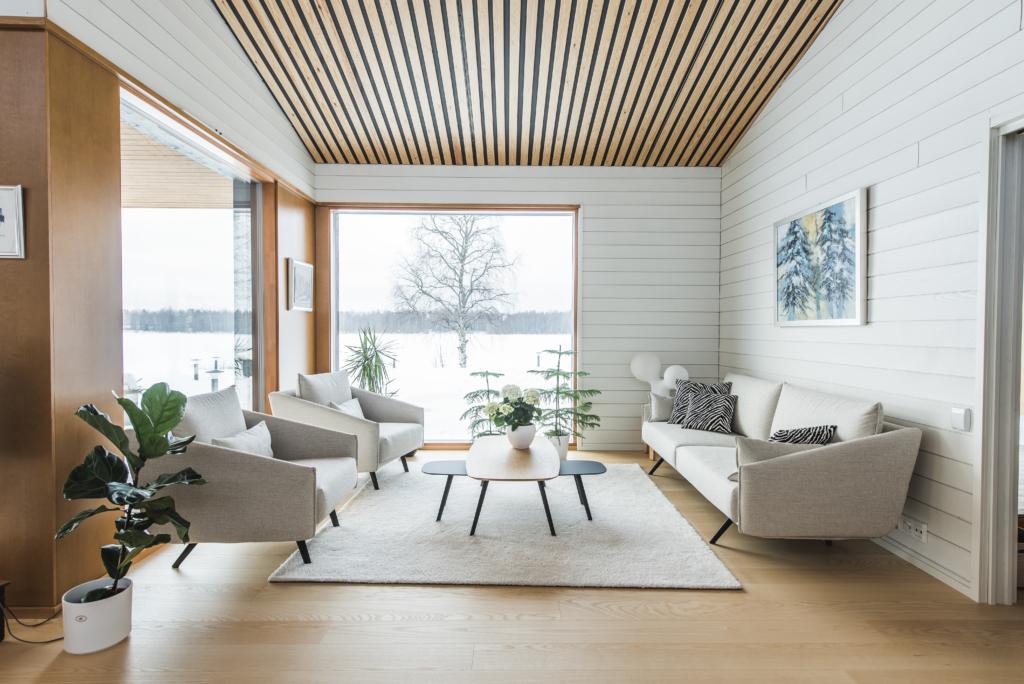 The detached sauna on the river bank gets you away from everyday life, including in winter when you can easily access the sauna via the terrace.