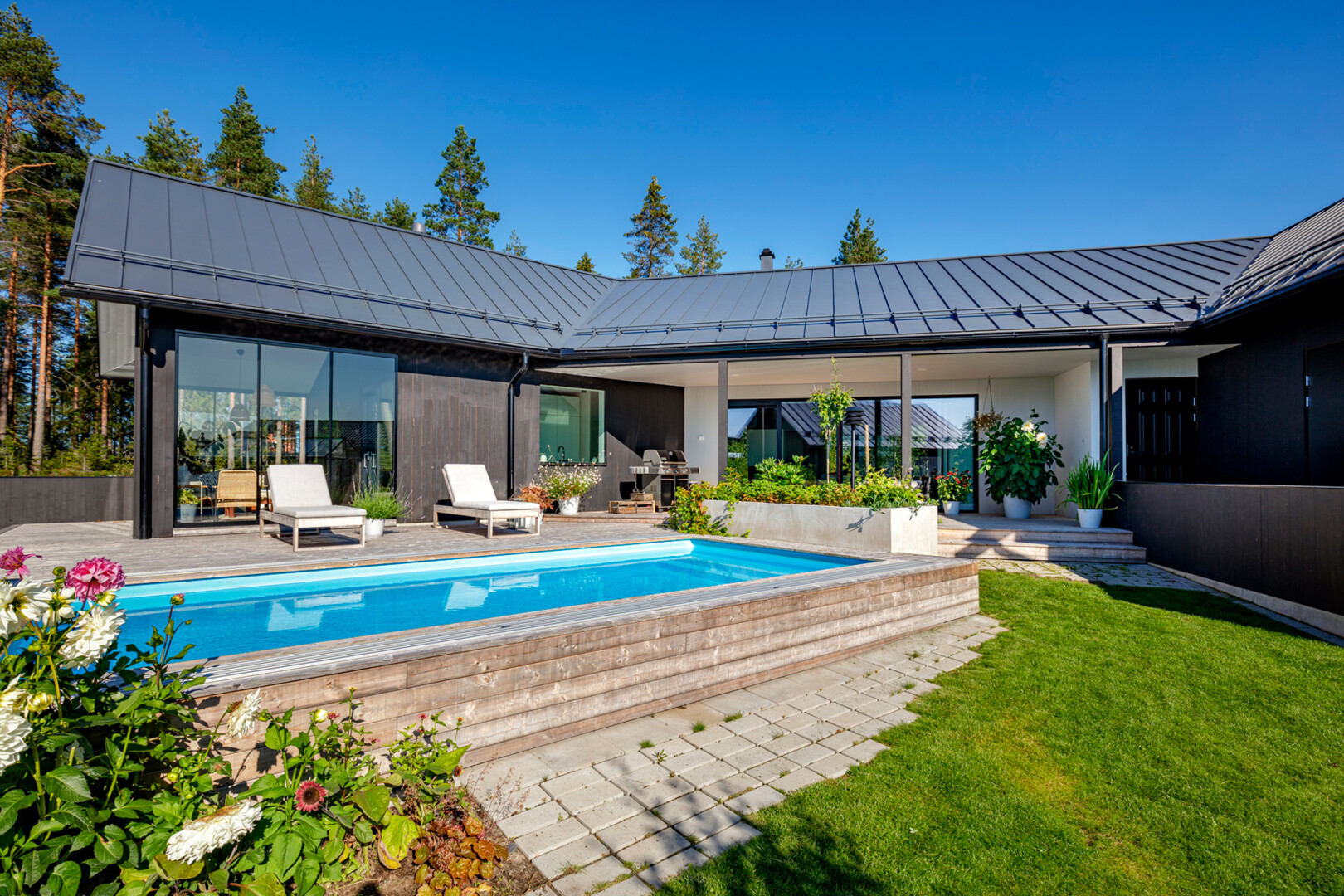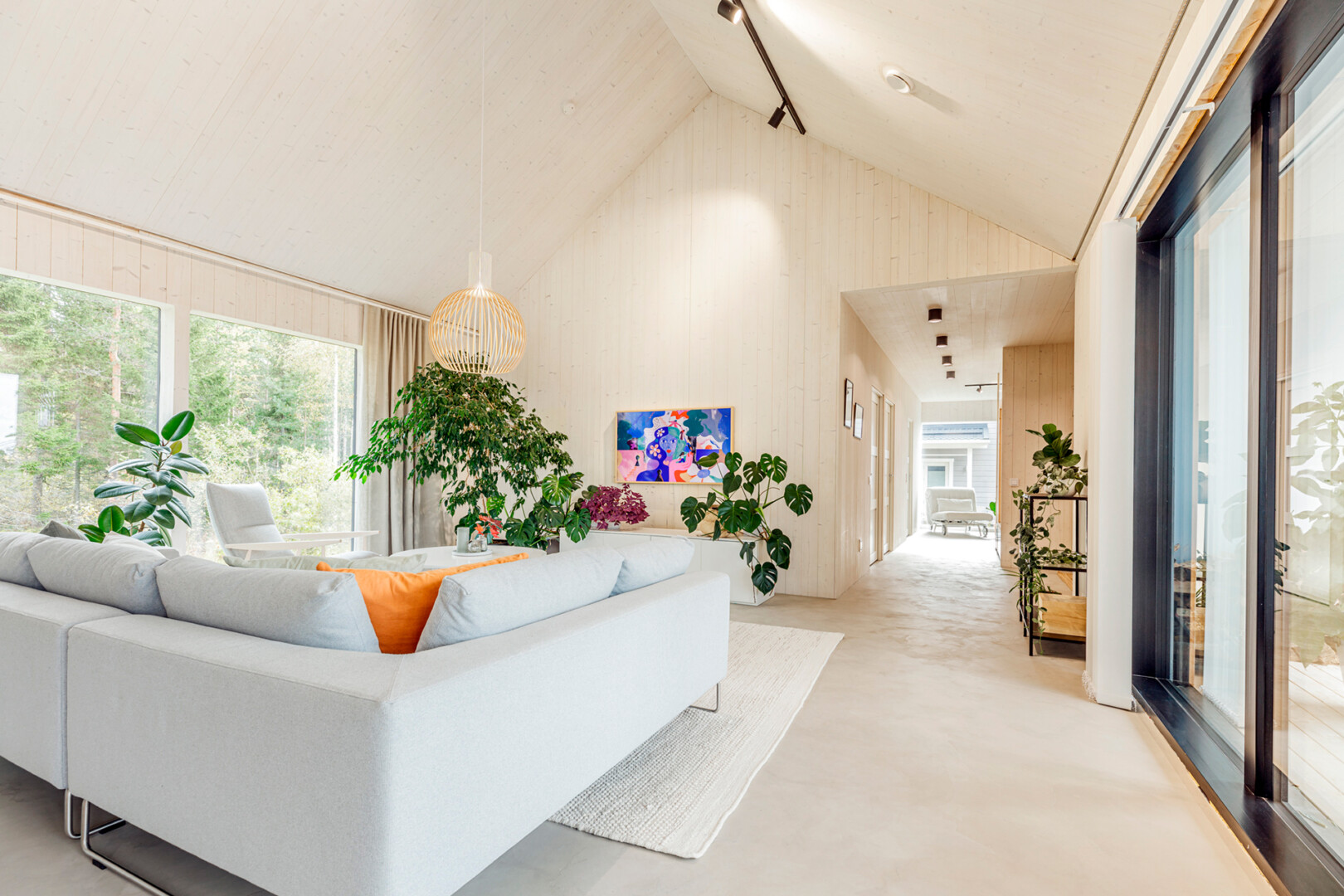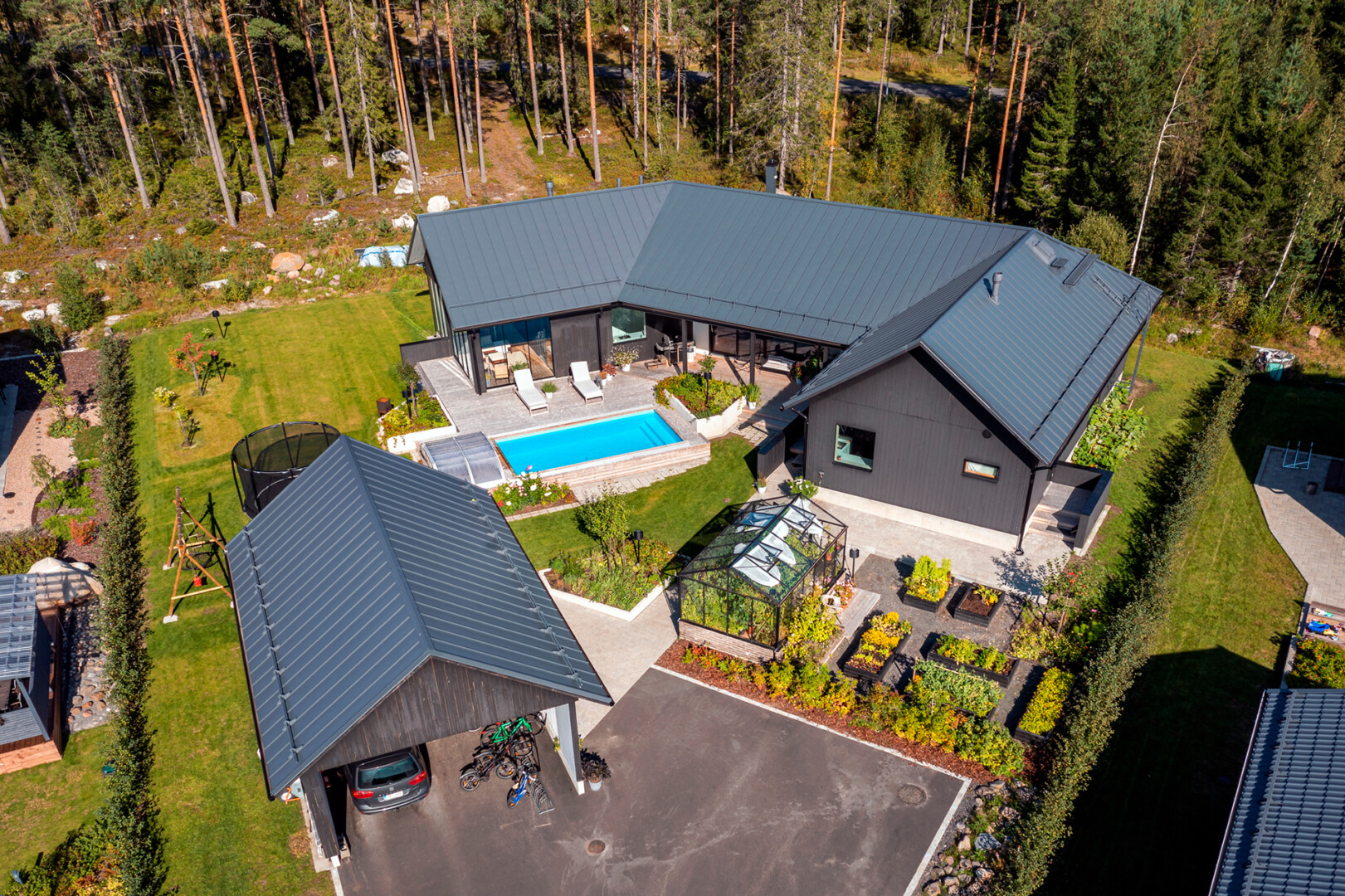 Private house in Oulu

2018

Scope

gross area 250 m2

Location

Oulu, Finland

Client

Private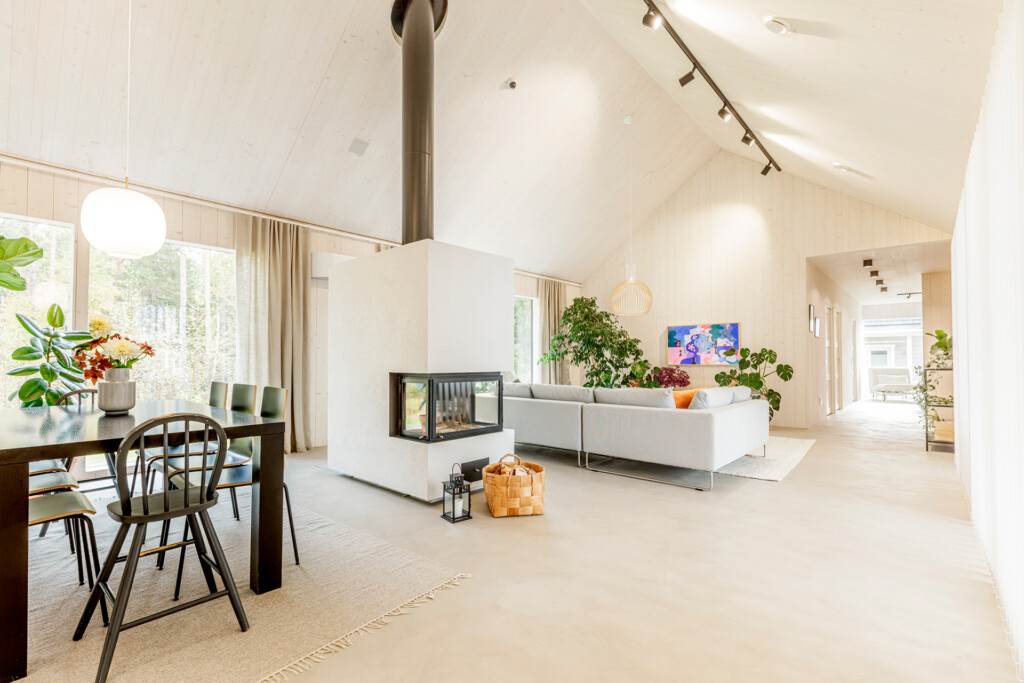 Starting point
The design was based on the needs and wishes of a family of five; the wedge-shaped plot and its location next to a nearby forest, and the choice of CLT, cross-laminated timber, as the building material from the very beginning.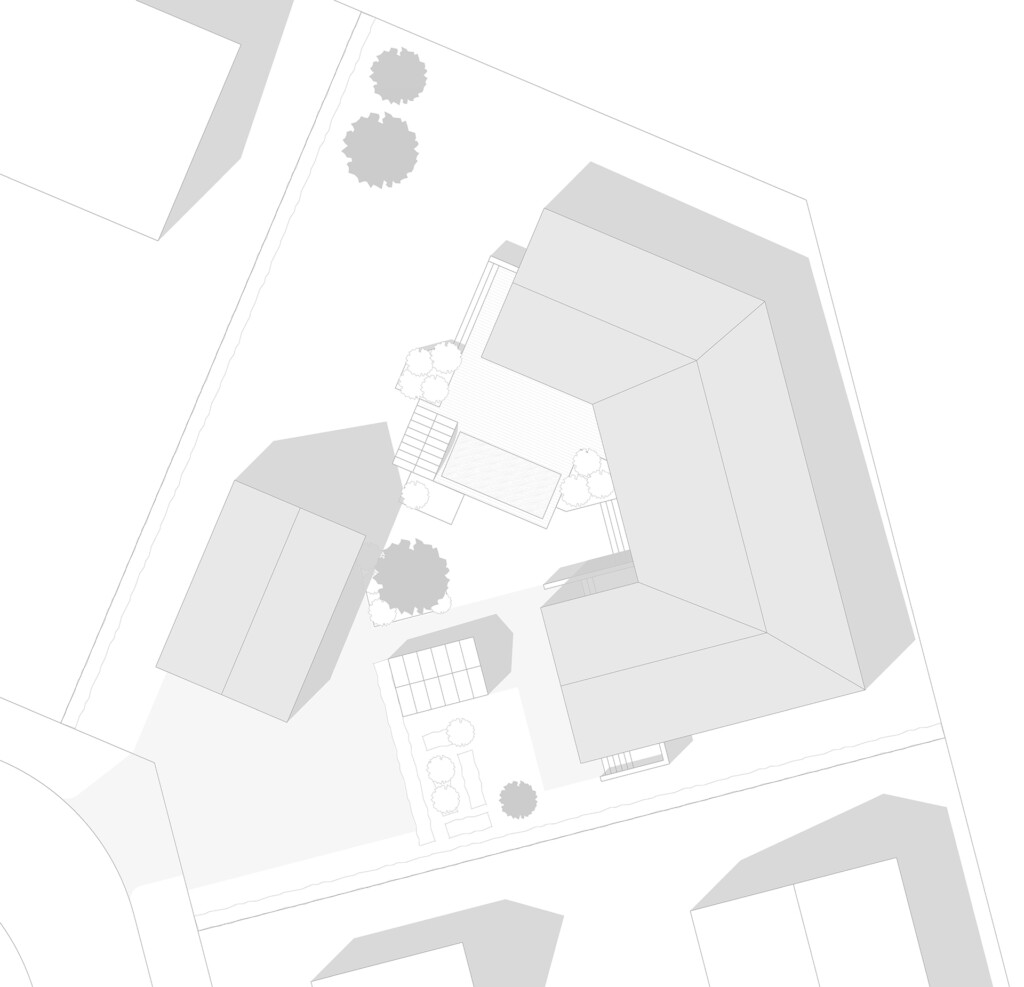 House Puusta is located in a detached house area in Oulu, north of the Oulujoki river. To the west and south of the plot are small and terraced houses, while to the north and east is a pine-rich forest.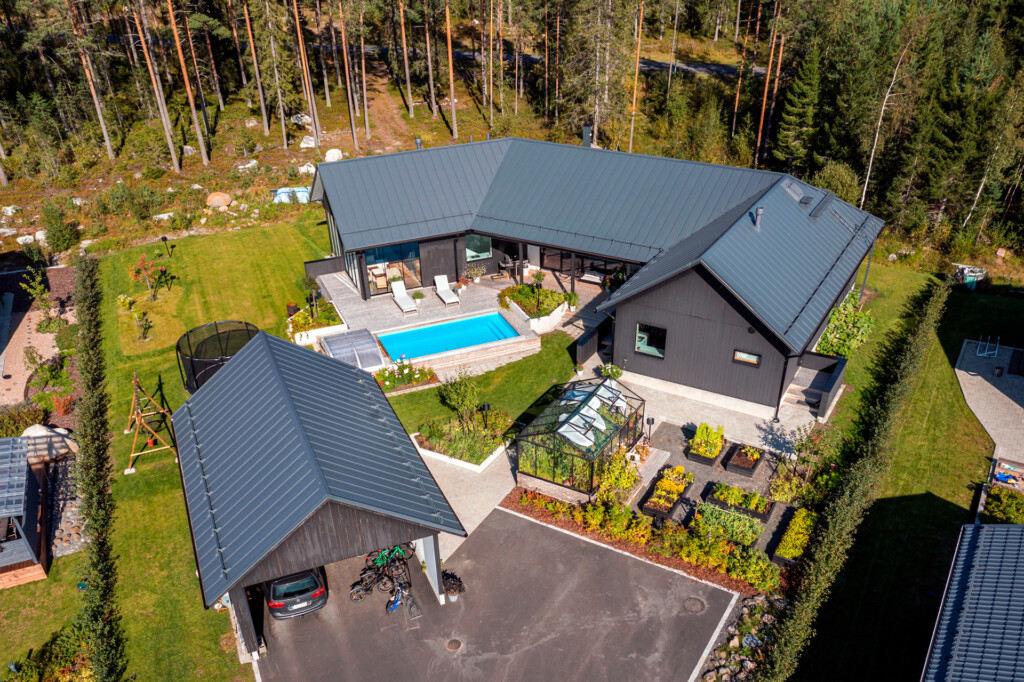 The building wraps around a sheltered courtyard with a swimming pool. The narrow building frame allows for a distinctive gable-roofed character, and the living spaces receive natural light from several directions.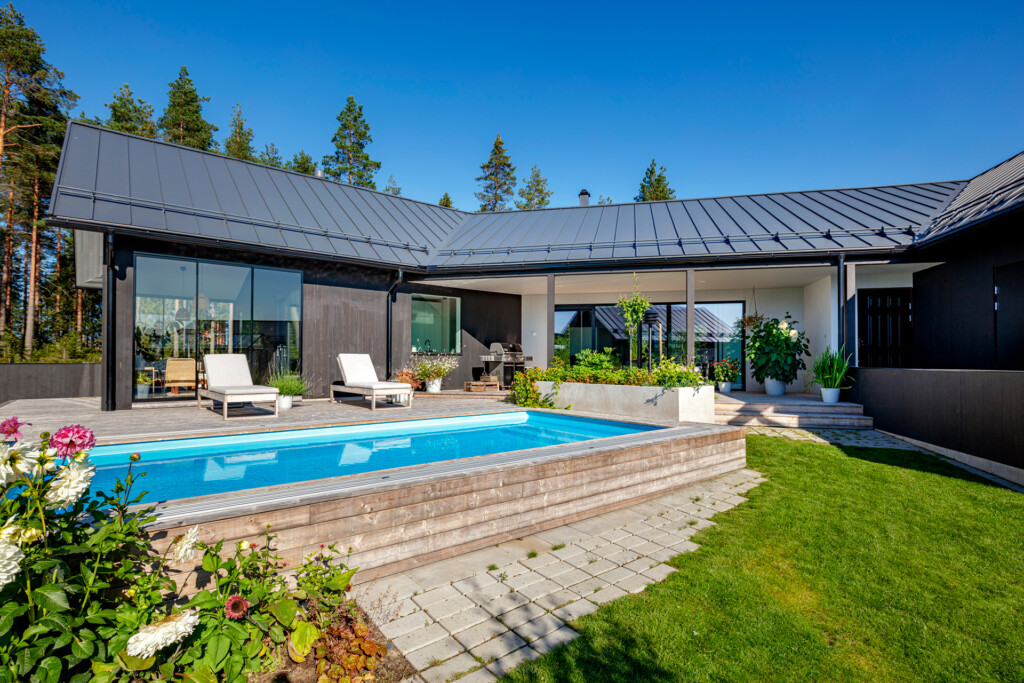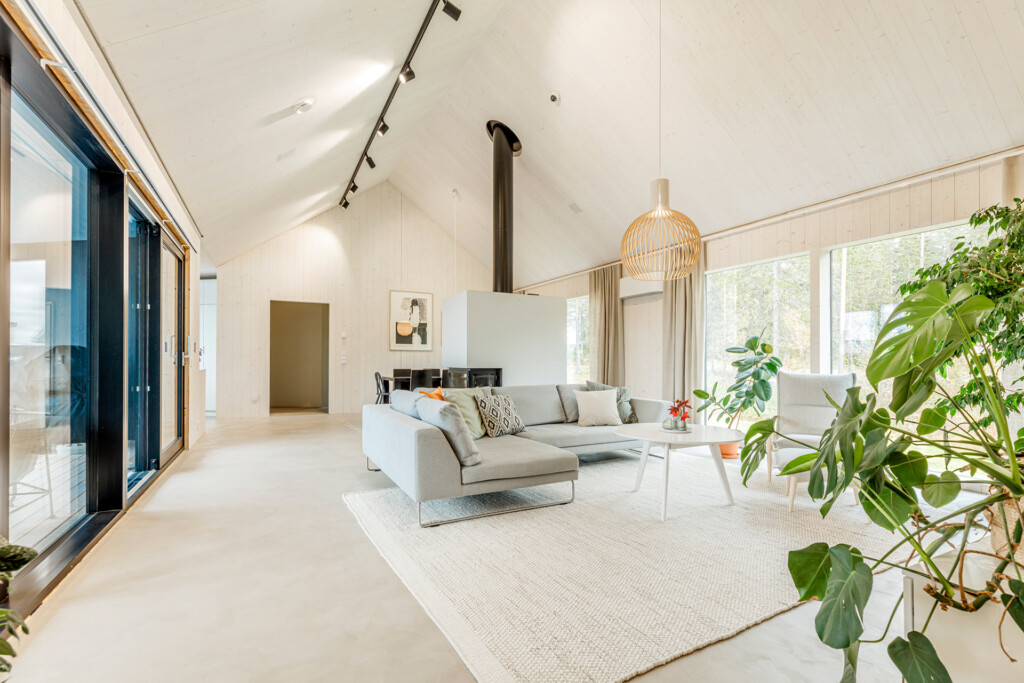 The views inside the building between spaces are as important as the views from the inside out to the courtyard and the forest. On the south-west side, the shading roof of the terrace protects from the blaze of the sun.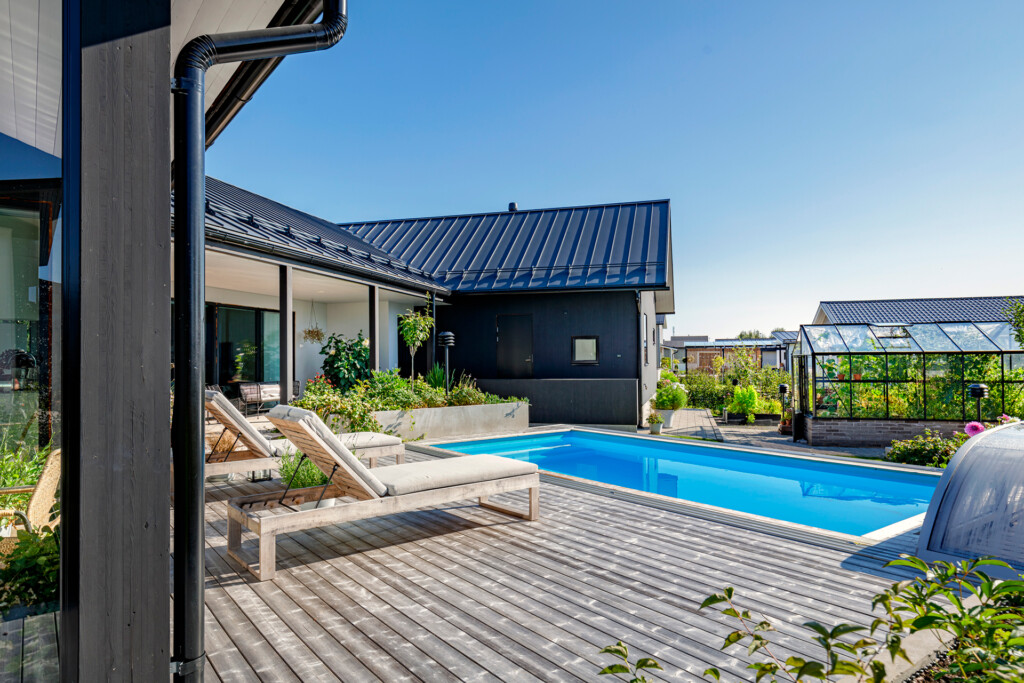 The living area is divided into two separate rooms, and the glazed terrace at the end of the building provides an extra bright living space. Everyday activities and natural access between them have also been taken into account.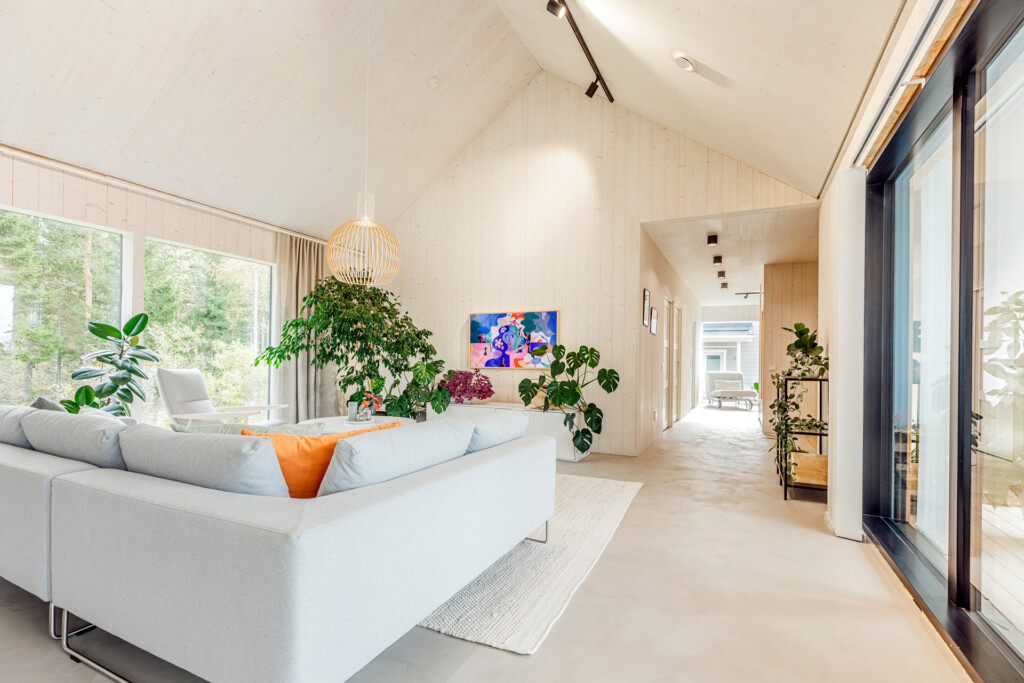 The building has the feel of a wooden building, beautifully accentuated by the translucent treatment of the interior walls and ceilings.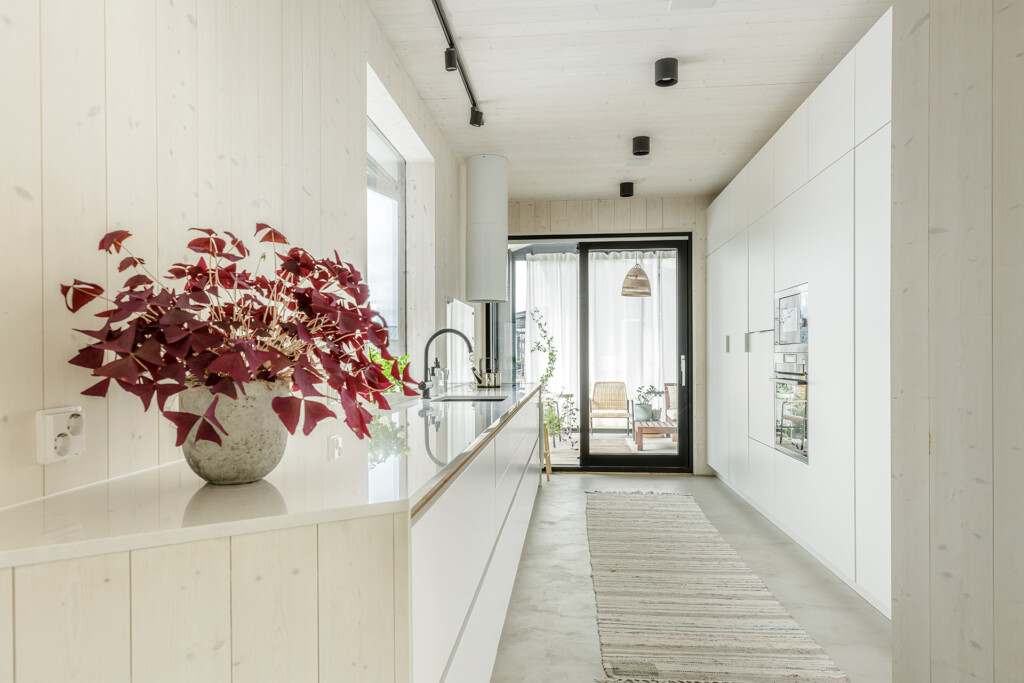 photos Skyfox Marko Kallio