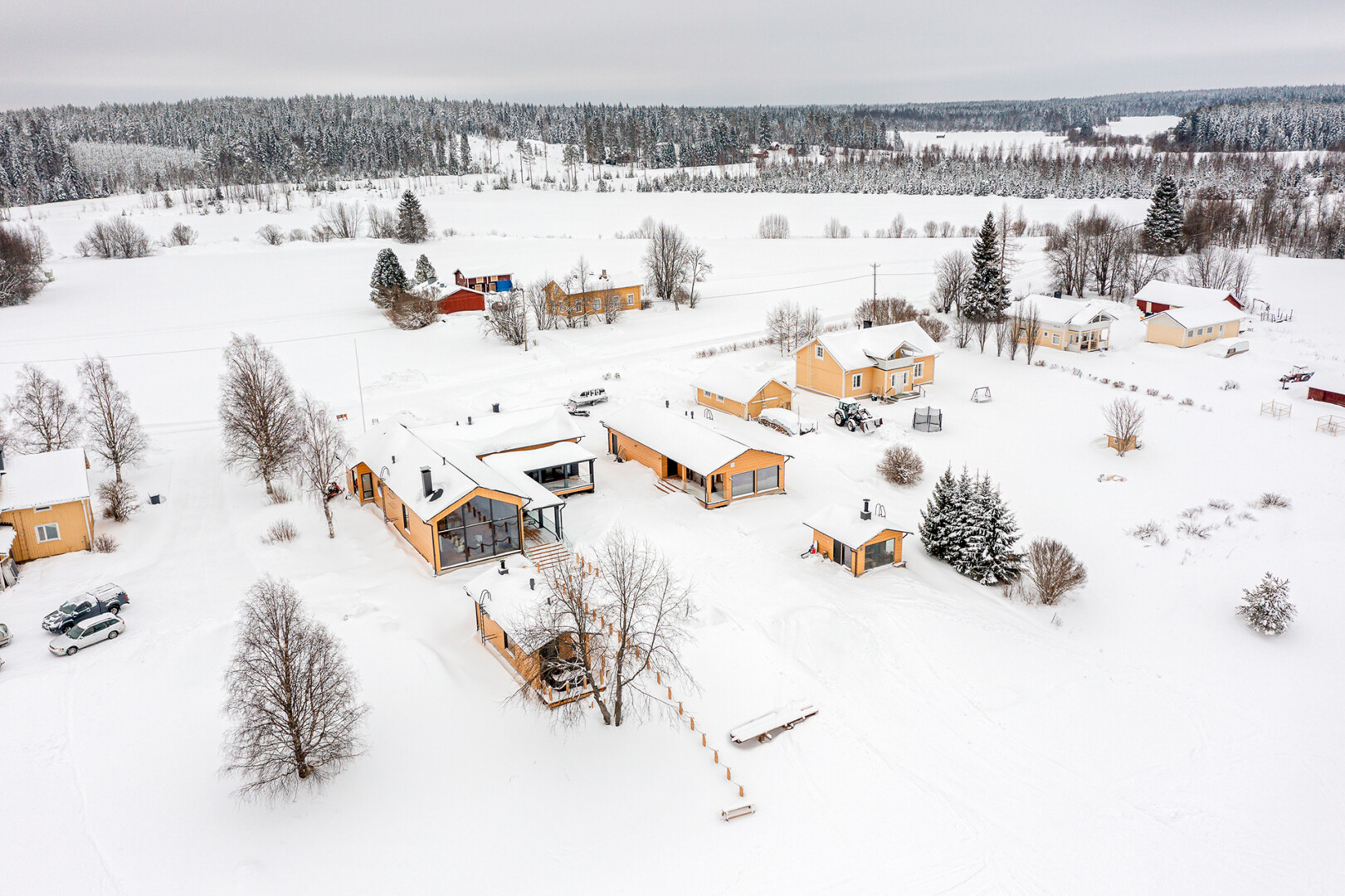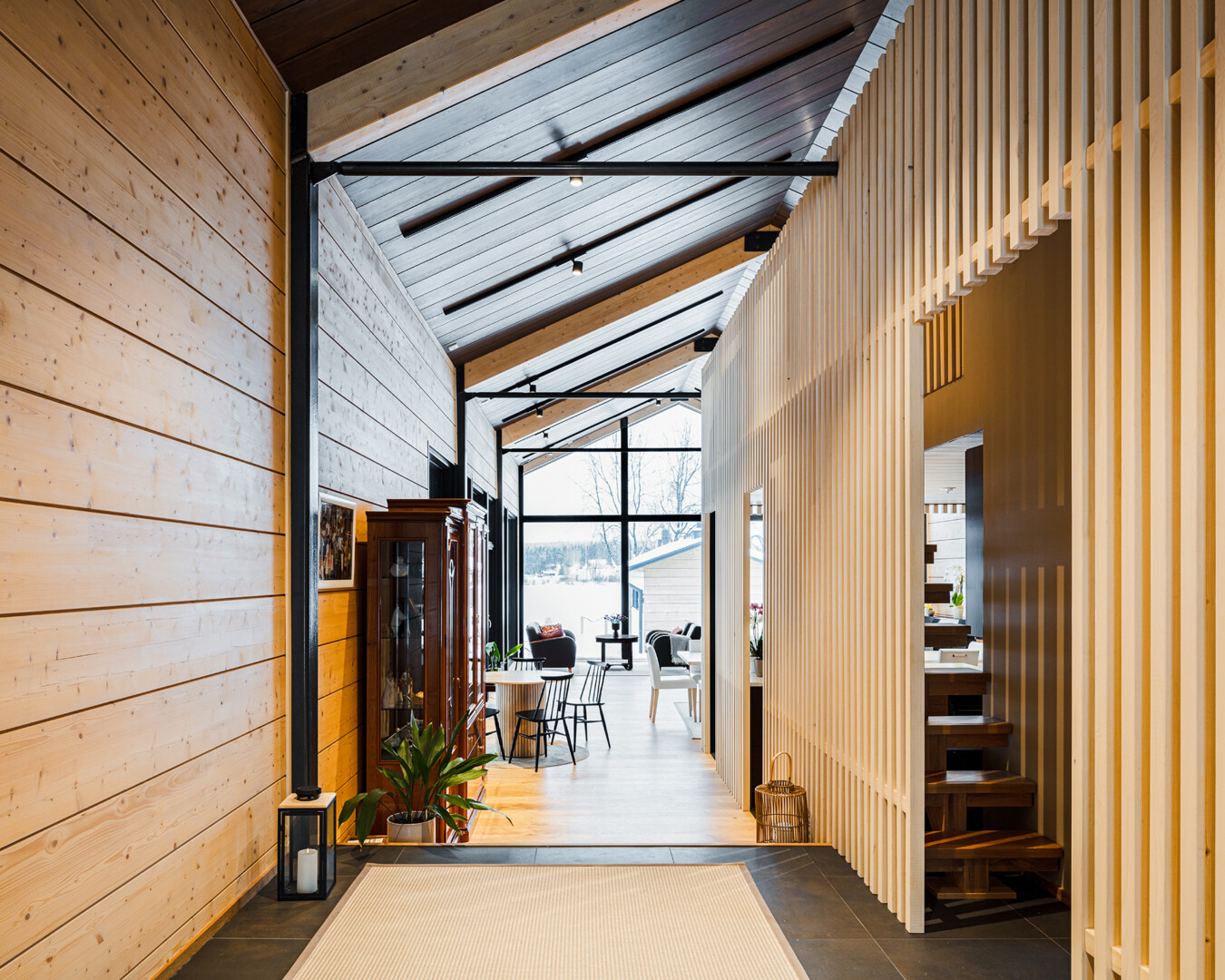 Private house

2023

Scope

ca. 400 gross m2 with outbuildings

Location

Riverbank in a northern municipality in Finland

Client

Private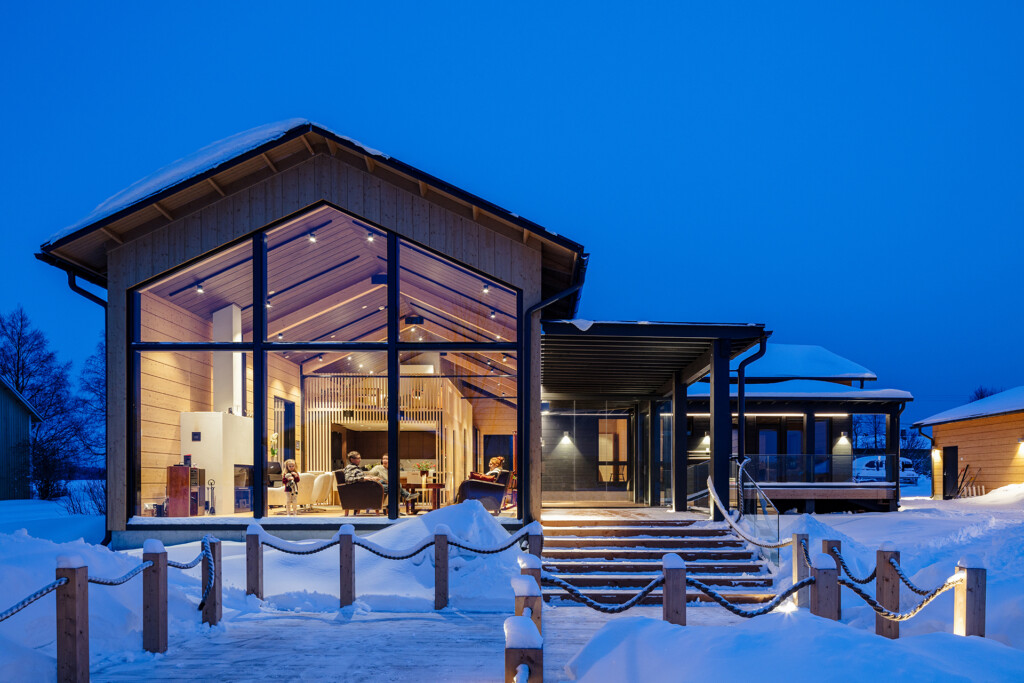 Starting point
The scenic building site on the riverbank is located outside an area covered by a detailed plan.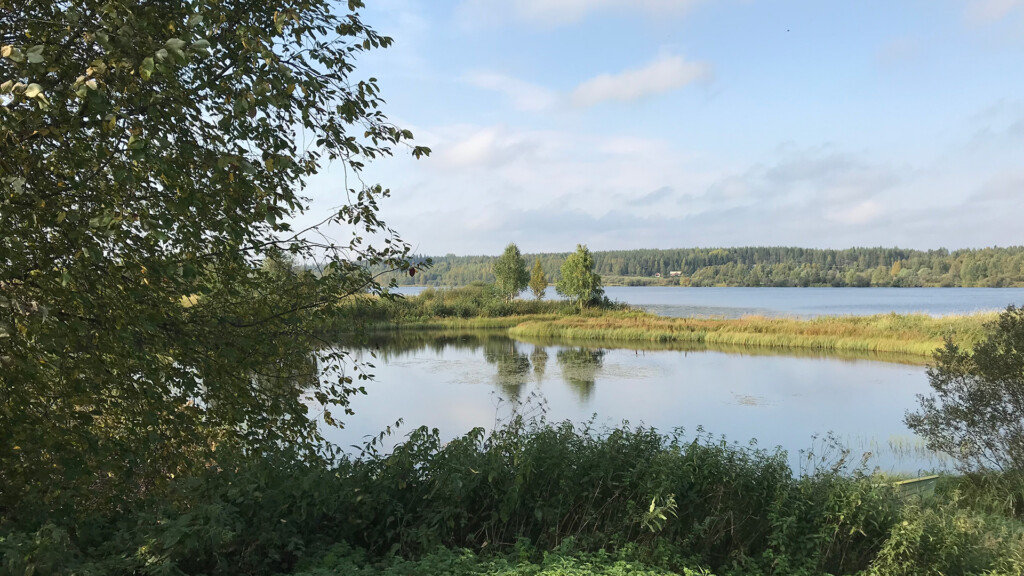 The aim was to create a sheltered courtyard in keeping with the rural landscape and the surrounding buildings.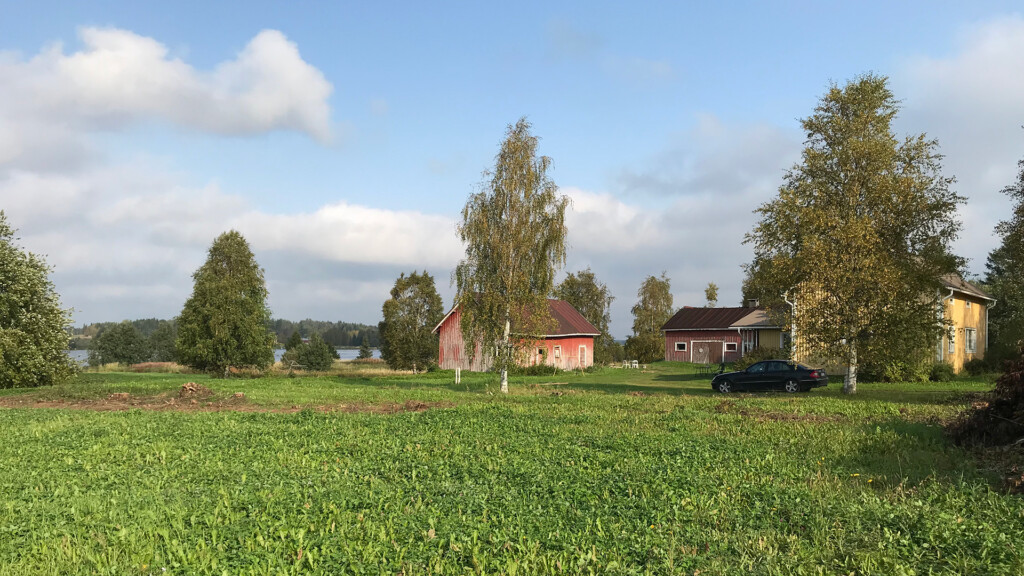 The house would be constructed using timber products from the client's own company, in this case non-settling logs and various panels and battens.
Location
The courtyard faces towards the landscape, to the north-west. The terraces form a covered sunny outdoor space facing southwest, while shading the living areas from excessive heat. The lakeside sauna is positioned in line with the client's vision, under the canopy of an old tree on the site.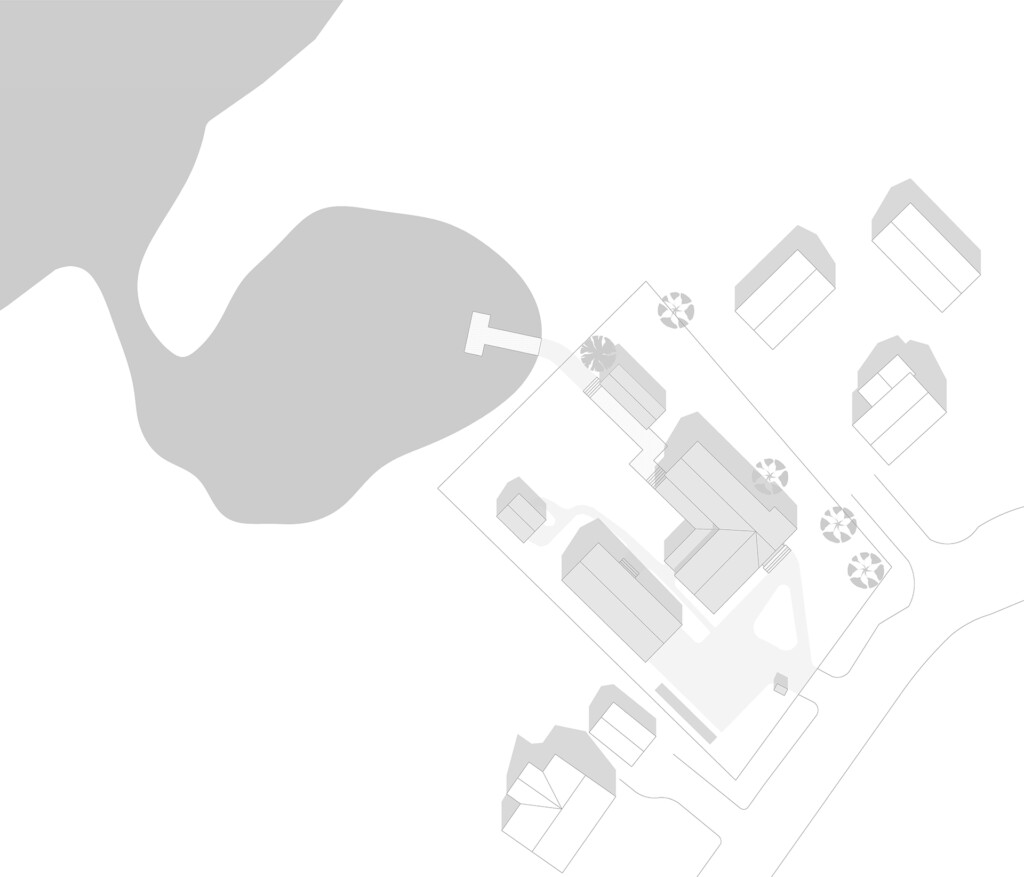 Solution
In keeping with the surrounding neighbourhood and landscape, buildings forming a courtyard is a traditional solution. However, the architecture of the site is present-day, both technically and aesthetically.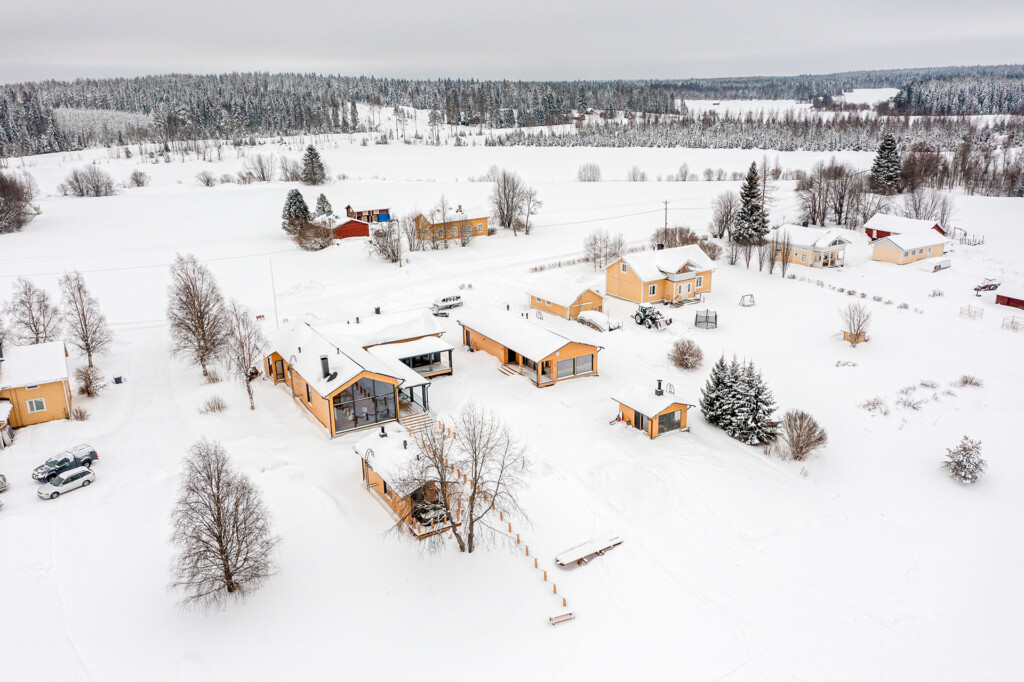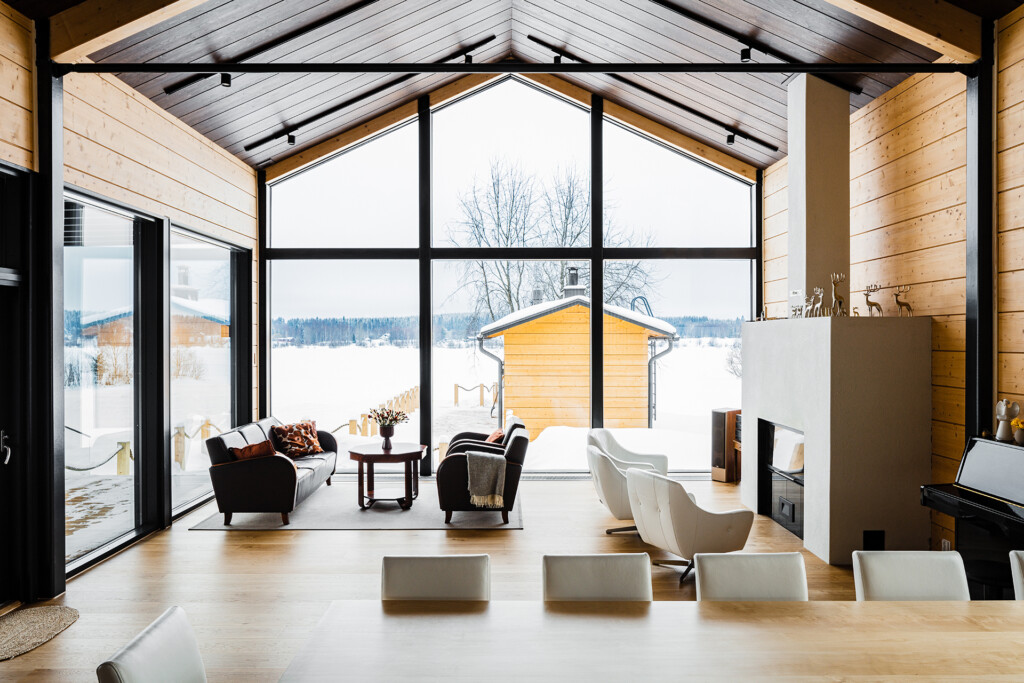 The character of the interiors is created by the log surfaces and atmospherically treated panels. The colour scheme also takes the furniture carried over from the previous home into account.
The gentle slope of the site was utilised by placing the lounge areas a few steps below the access level, creating a particularly impressive entrance.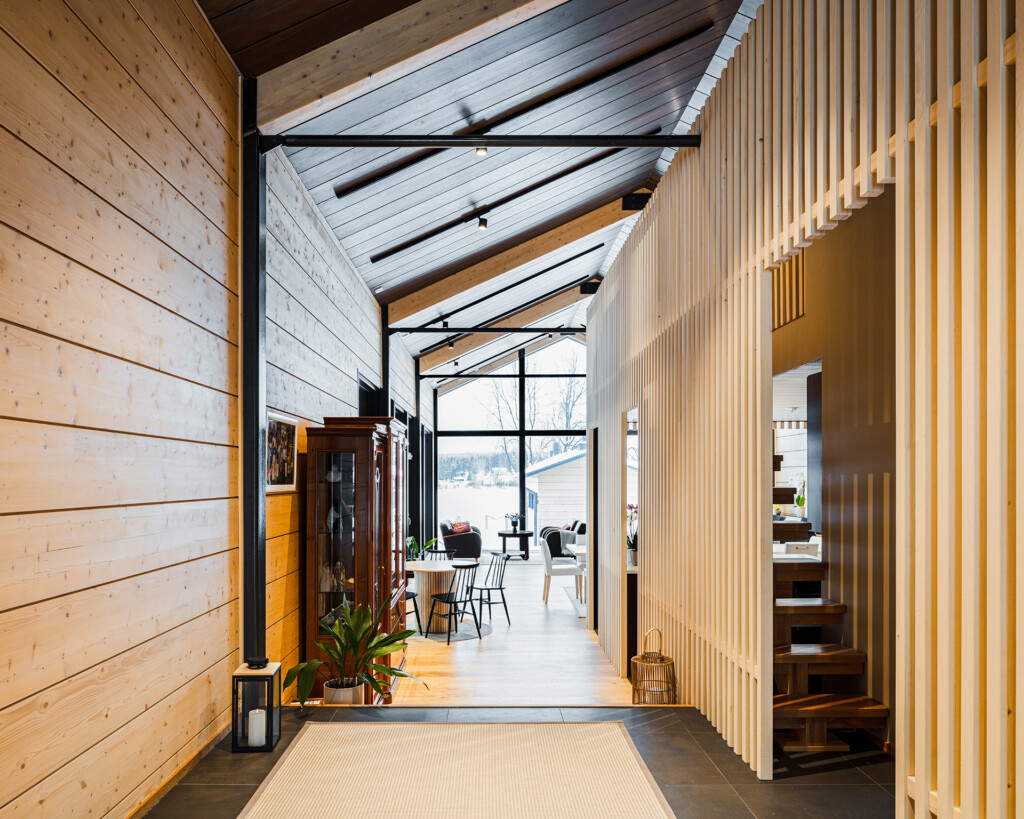 The kitchen is part of the living area but clearly delimited by the loft above it.
All rooms have windows overlooking the river landscape.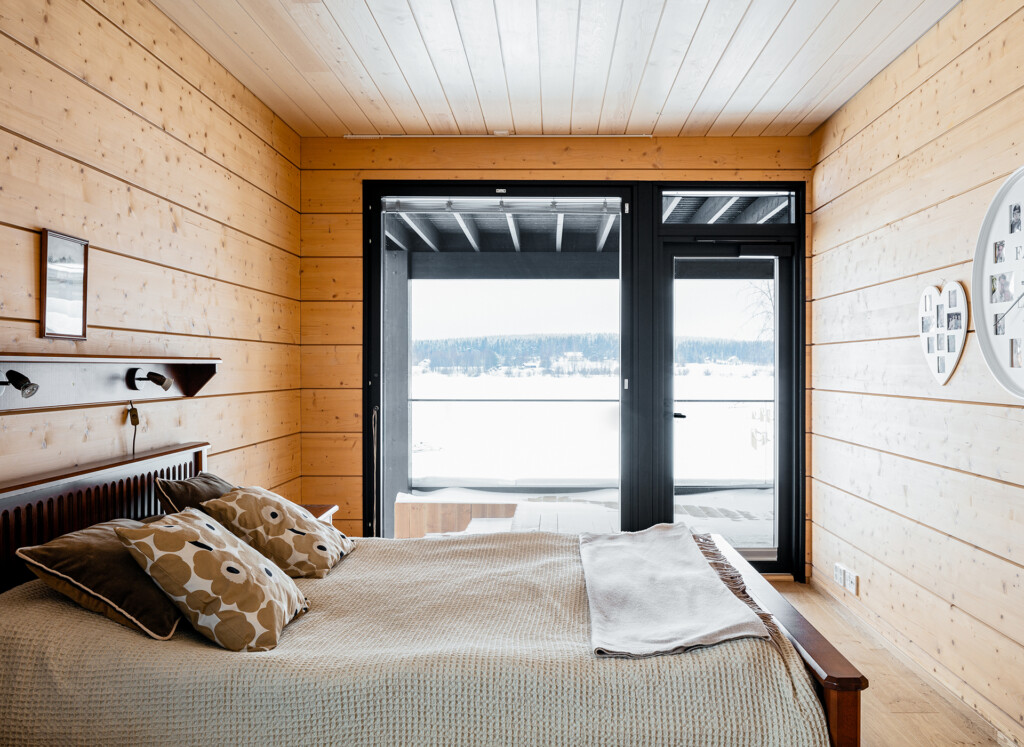 A lot of attention was paid to details in both design and implementation, and the option for a completely trim-free result offered by the non-settling logs was used.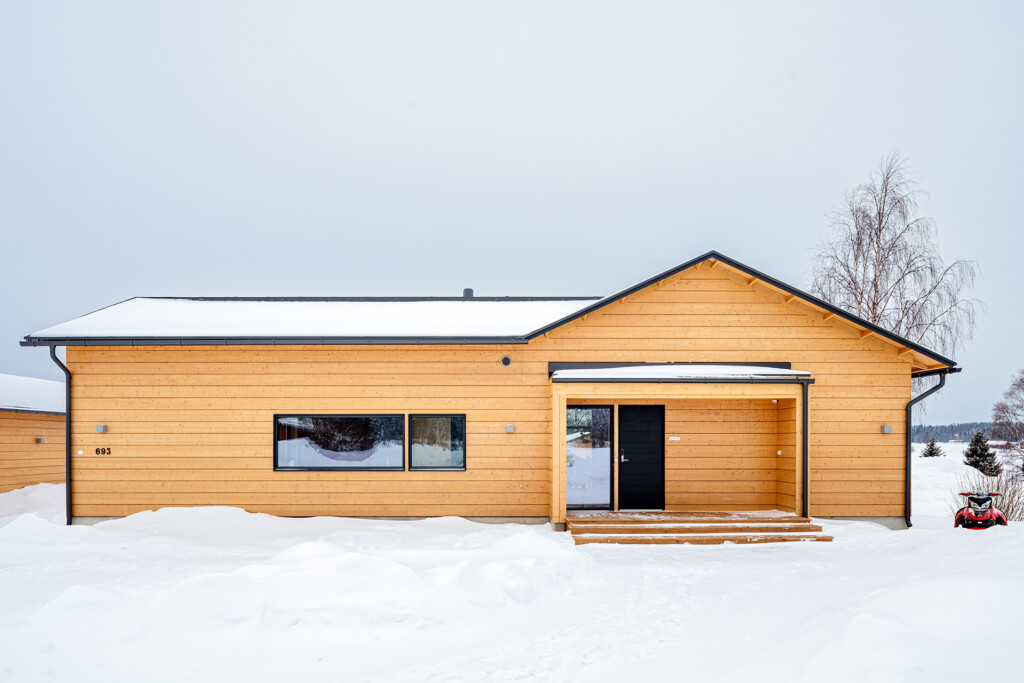 *photos Sami Saastamoinen