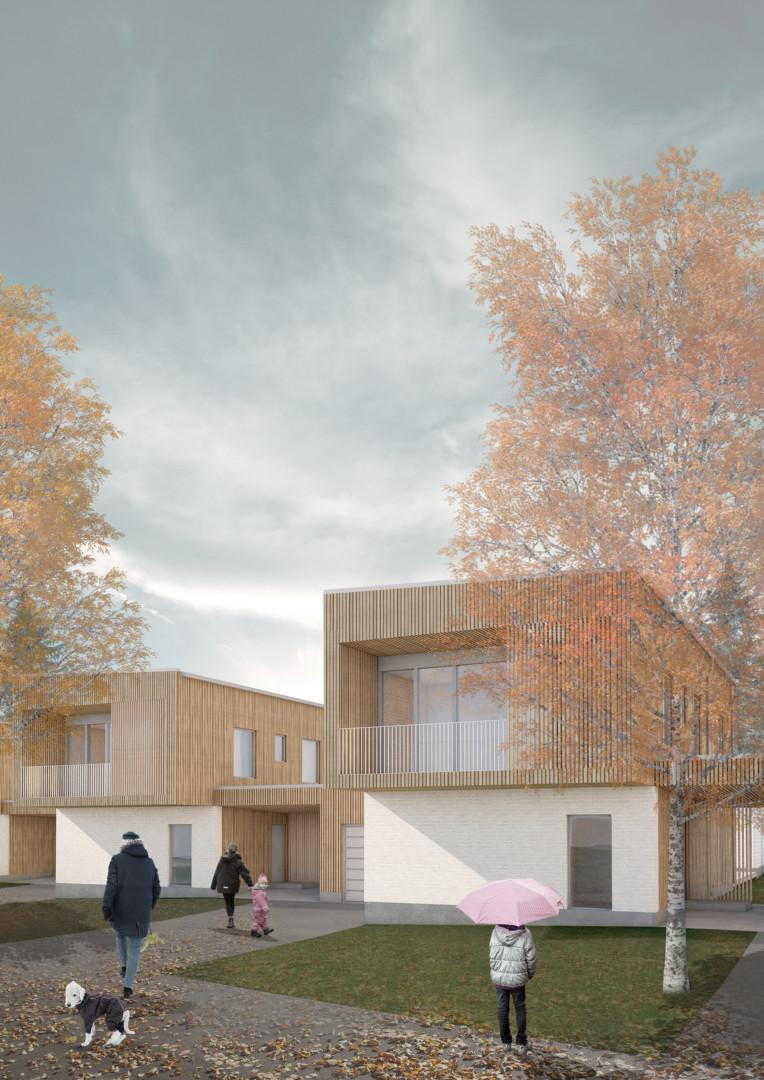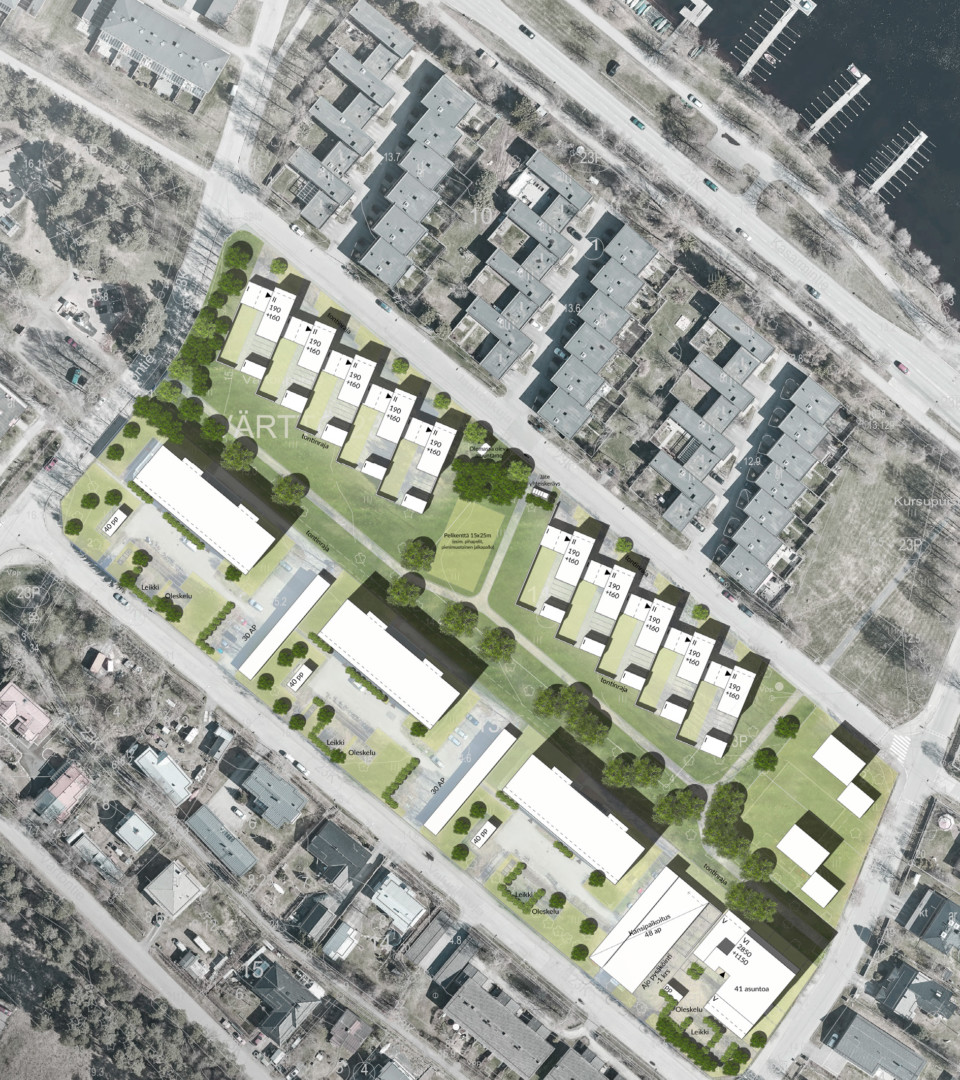 Reference plan for detailed plan

2018 to 2020

Scope

Design area 1,35 ha, floor area 2 350 m2, 10 townhouses

Location

Värttö, Oulu

Client

City of Oulu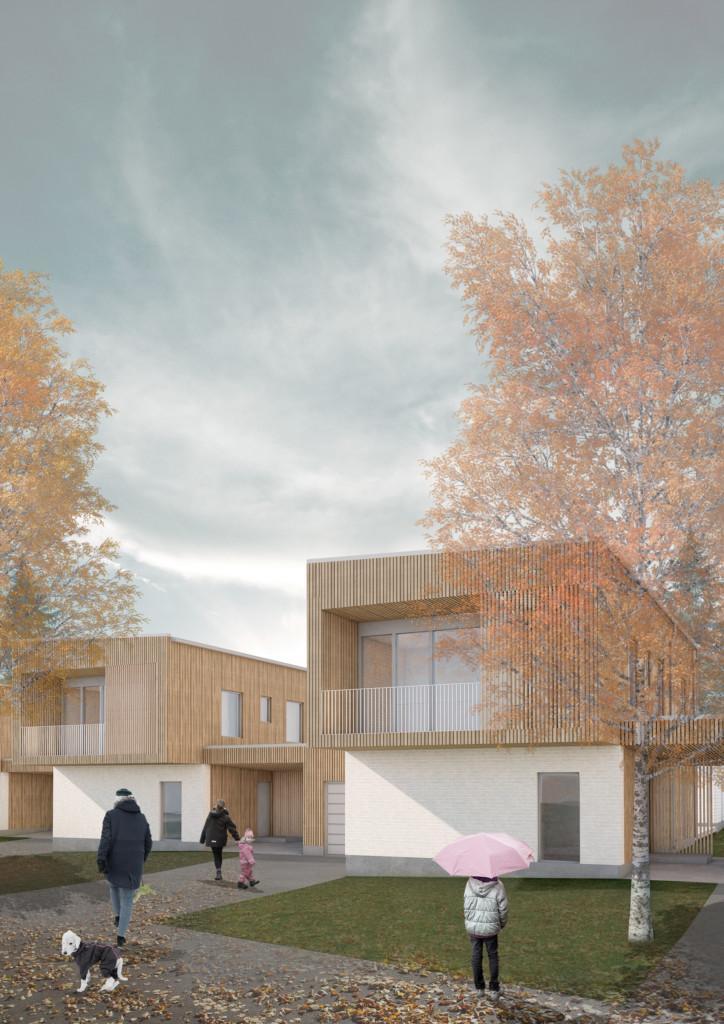 Starting point
The starting points of the project were the unique location and the desire of City of Oulu to appoint the formerly unbuilt site for townhouses. The task was to draw up a reference plan and supporting visual guidance as a basis for the change in the local detailed plan, and detailed building practice instructions.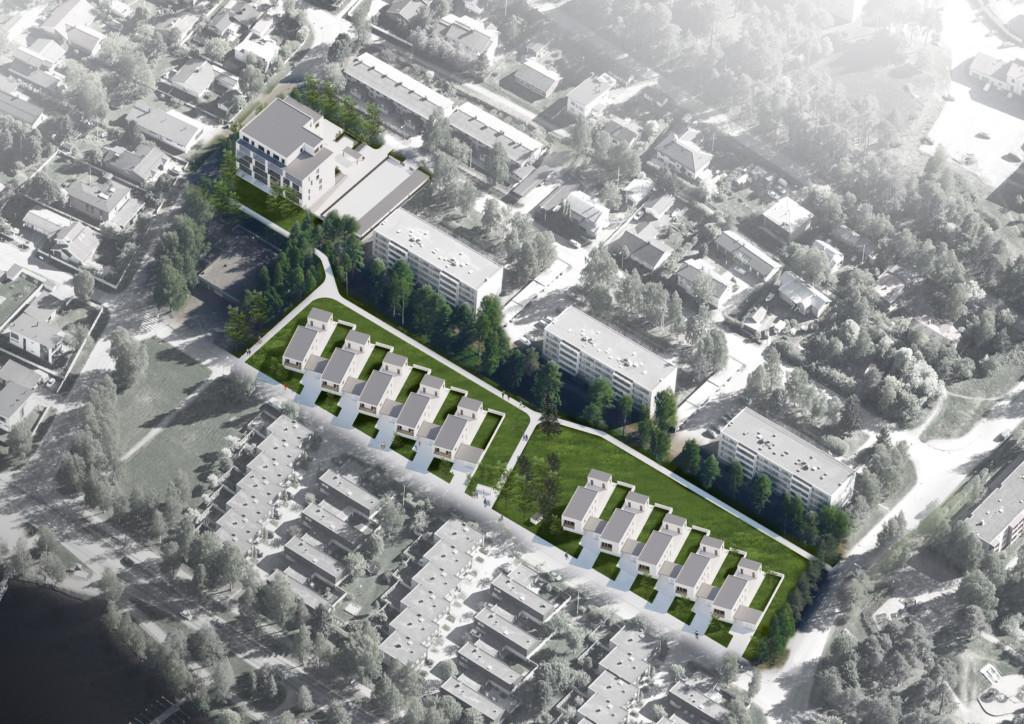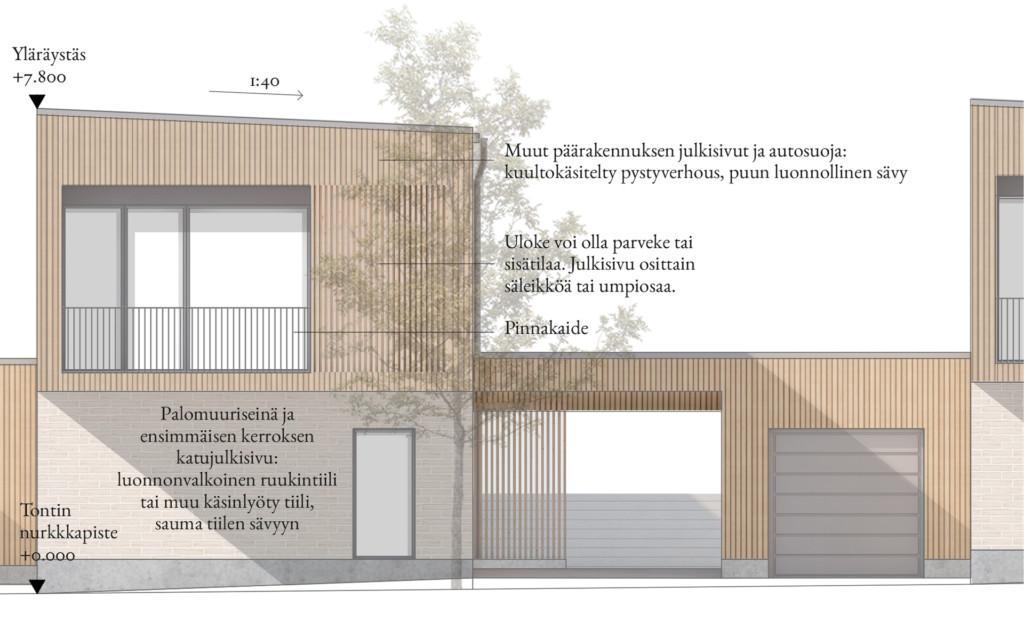 The aim was to create a townhouse concept that considers the surrounding residential area from the 1970s, and can be implemented by single-family house builders.
Location
The project is located in Värtönpuisto, in the old Värttö housing area nearby the river Oulujoki, a park where there was an undeveloped block for public buildings. The site is bordered by the provincially valuable Värtönranta area, which represents high-quality, 1970s residential construction.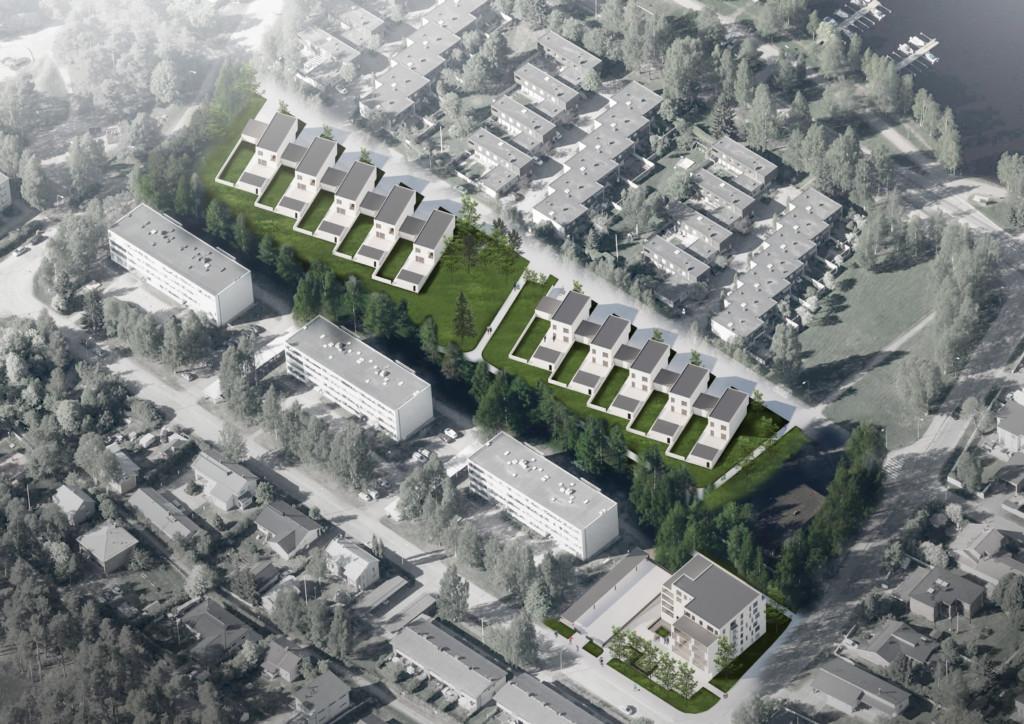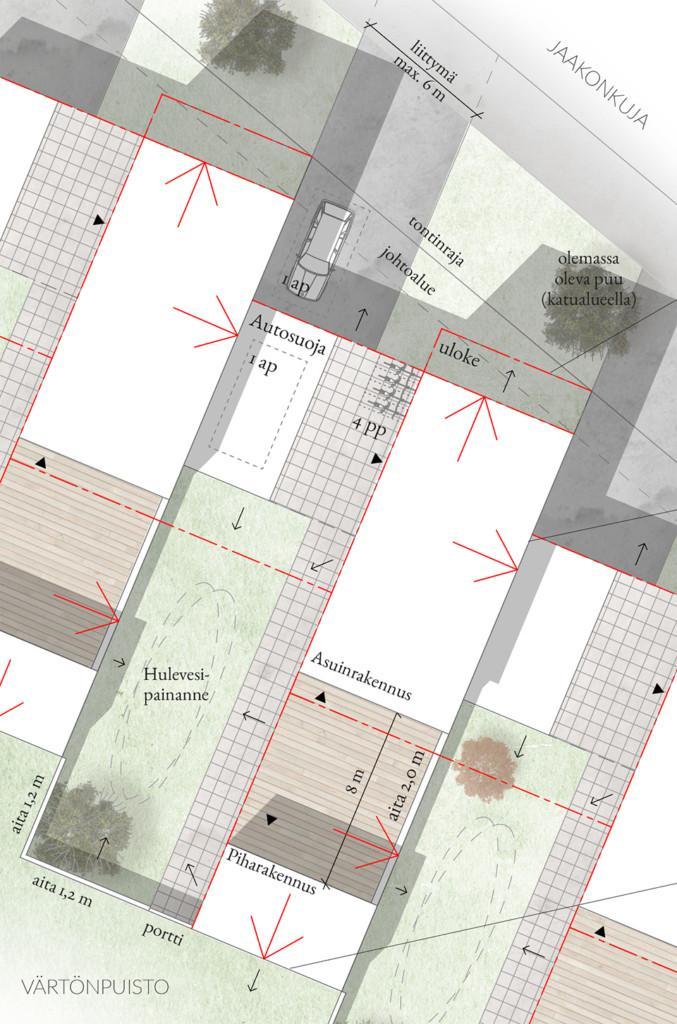 The plan includes ten townhouses on their own plots, creating two blocks that border the Jaakonkuja street. The building practice instructions guide the implementation of the street facade and firewalls on the border of the plots.
The serrated and cascading placement of the buildings was inspired by the 1970s rowhouses on the opposite side of the street.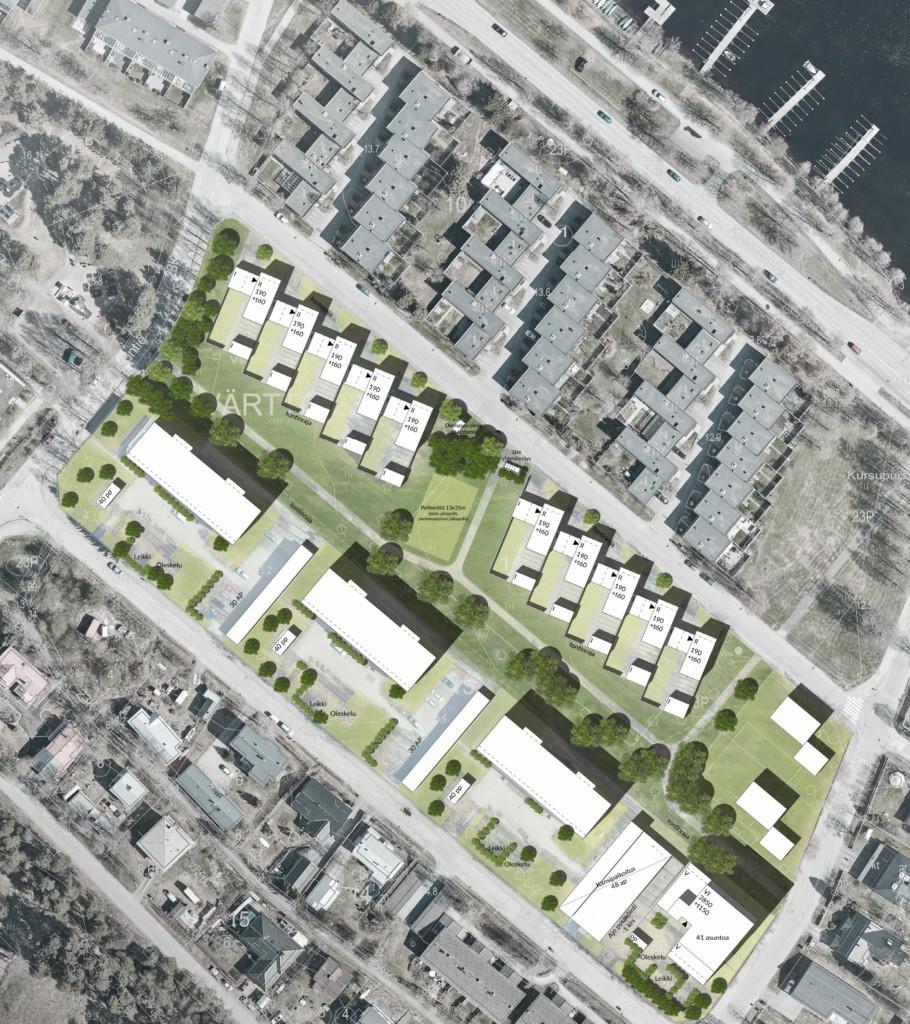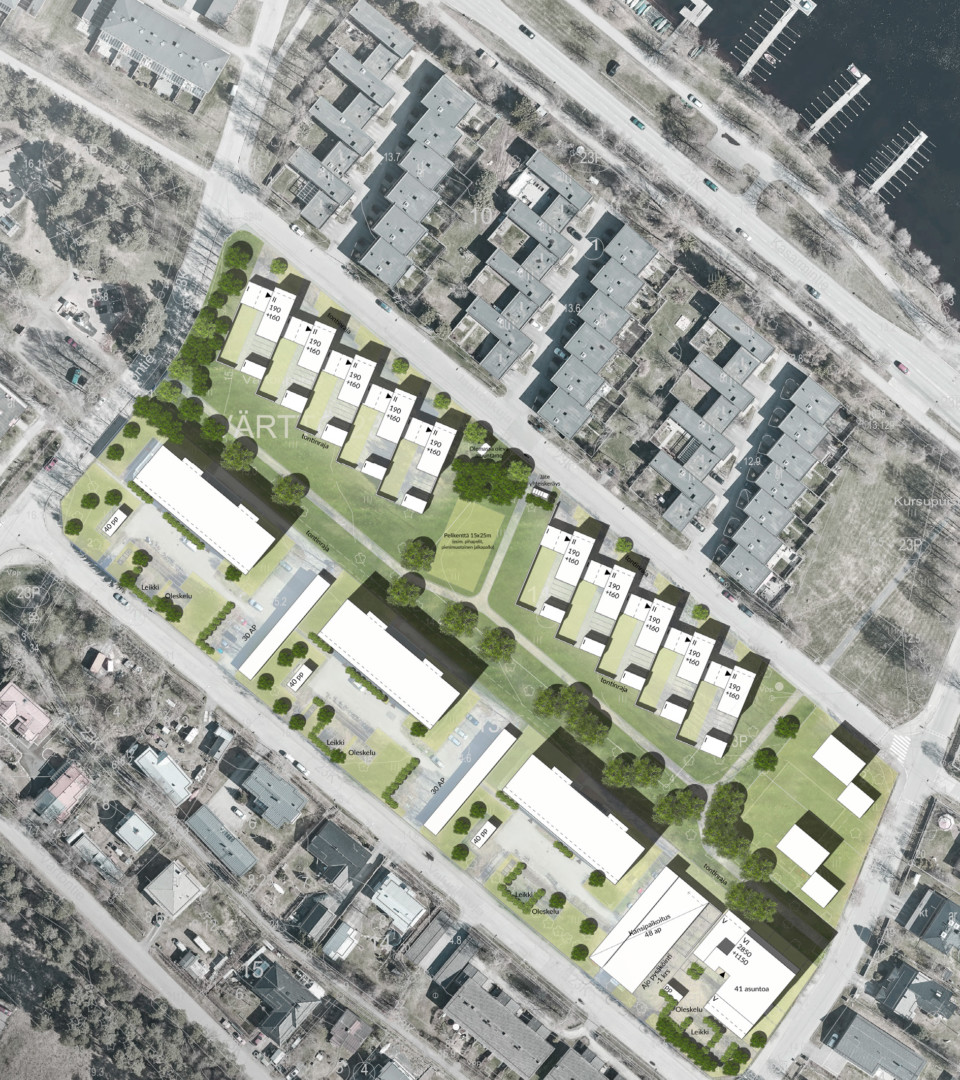 The Värtönpuisto park itself has been redesigned with a new path and playing field activities, assigned so that the existing trees can be preserved.