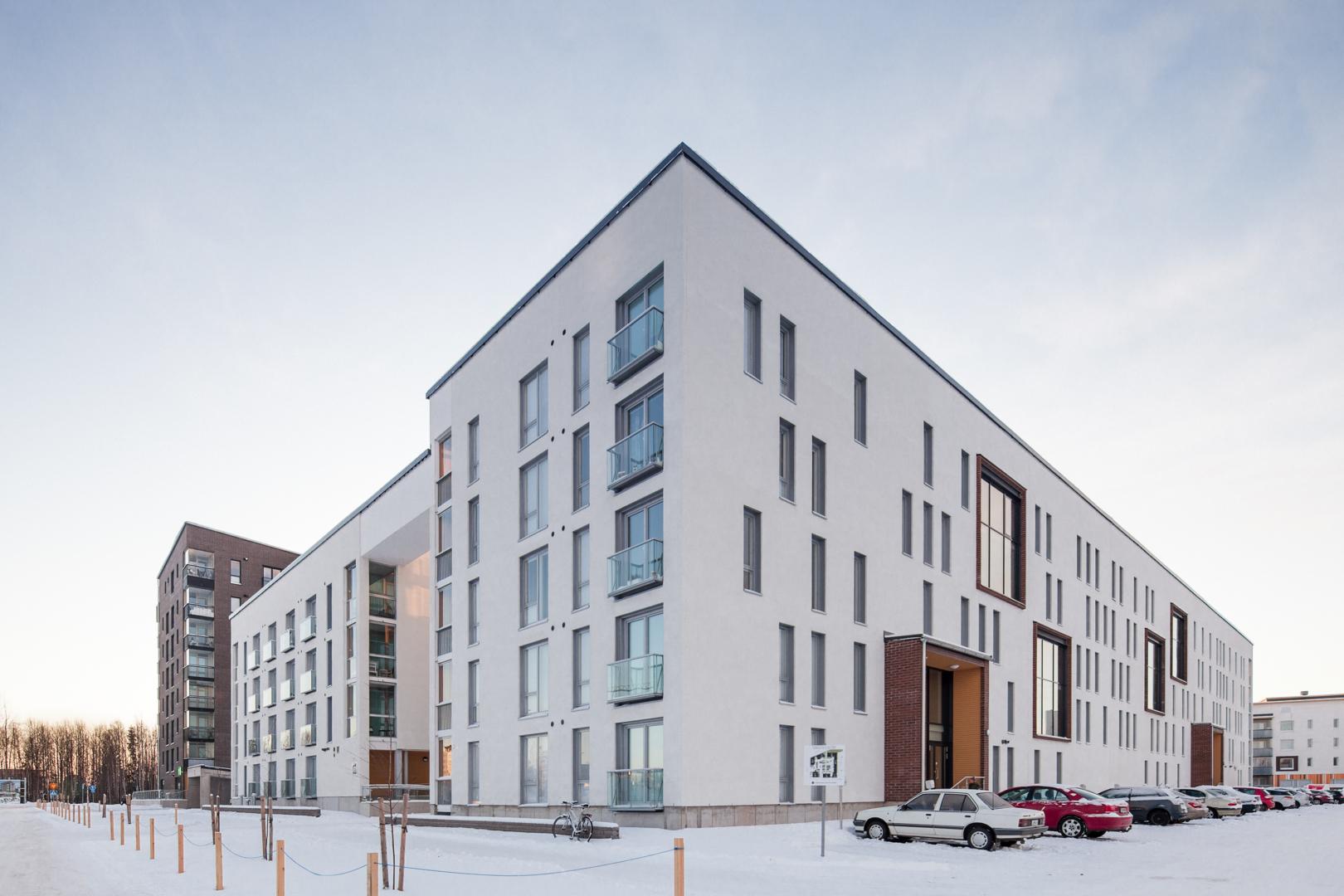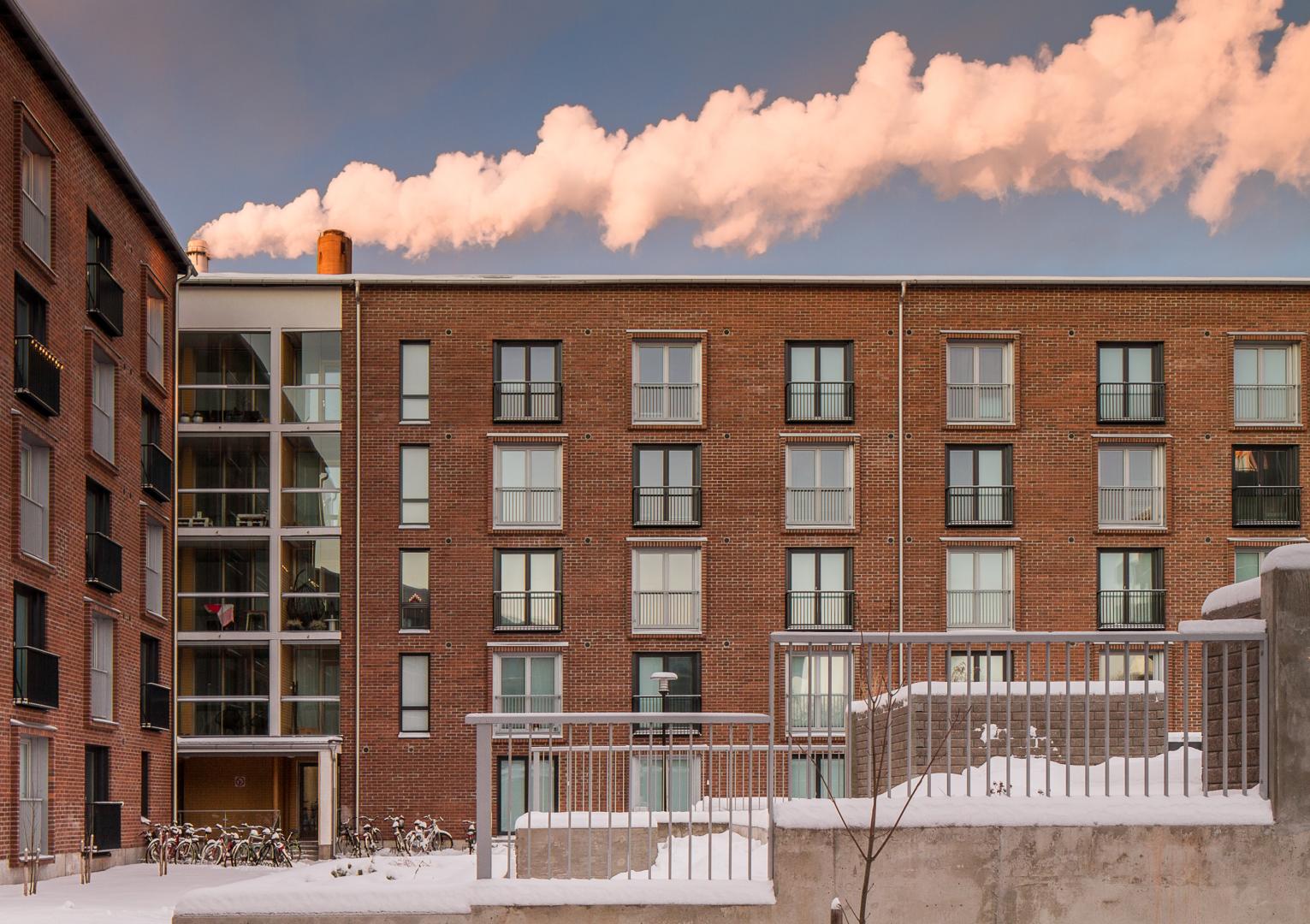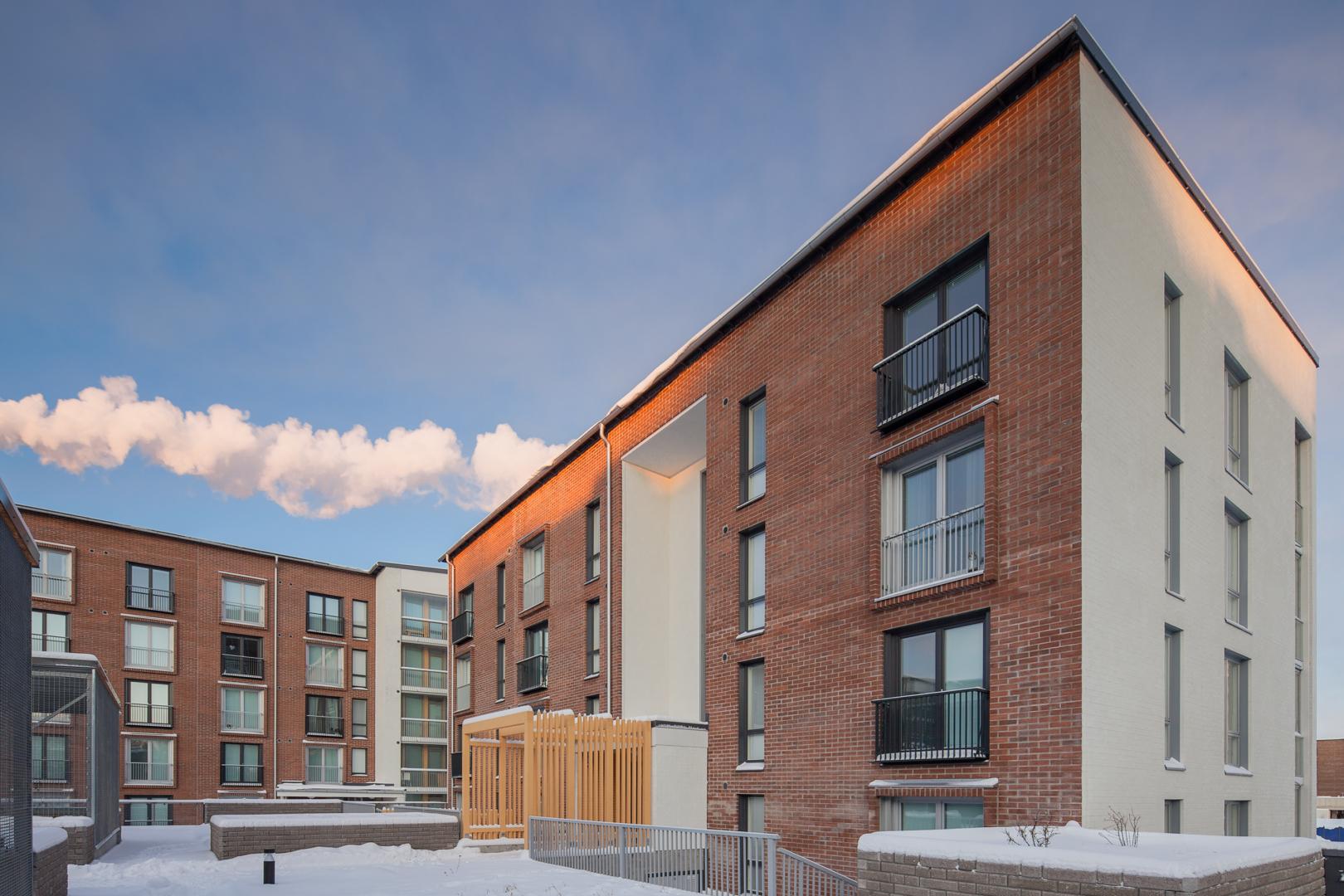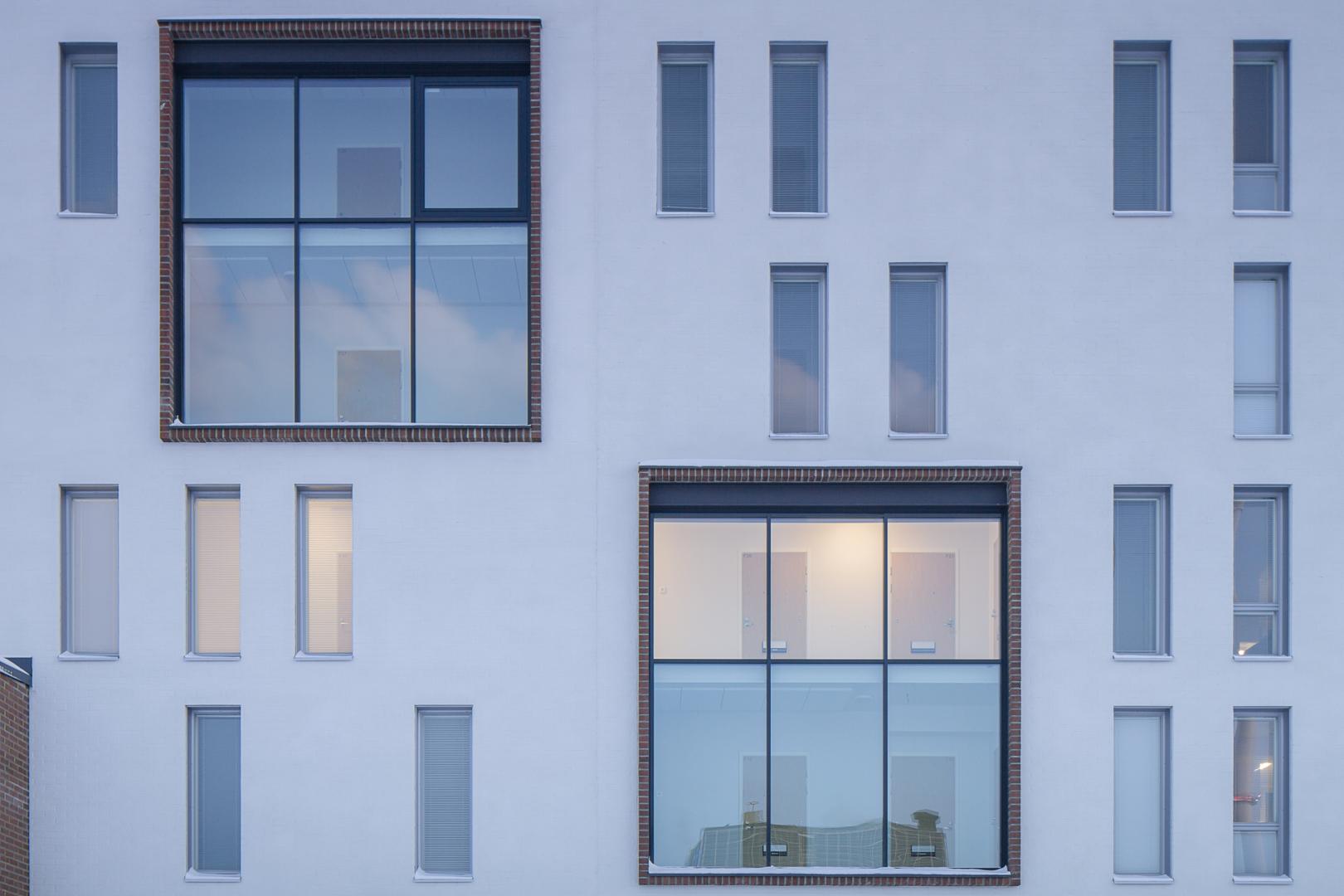 Residential block in Oulu

2016 to 2019

Scope

floor area 13 150 m2 / gross area 14 850 m2

Location

Toppilansalmi, Oulu

Client

Lehto Asunnot Oy

Housing companies

As Oy Oulun Ulappa, As Oy Oulun Poukama, As Oy Oulun Valkama, As Oy Oulun Luoto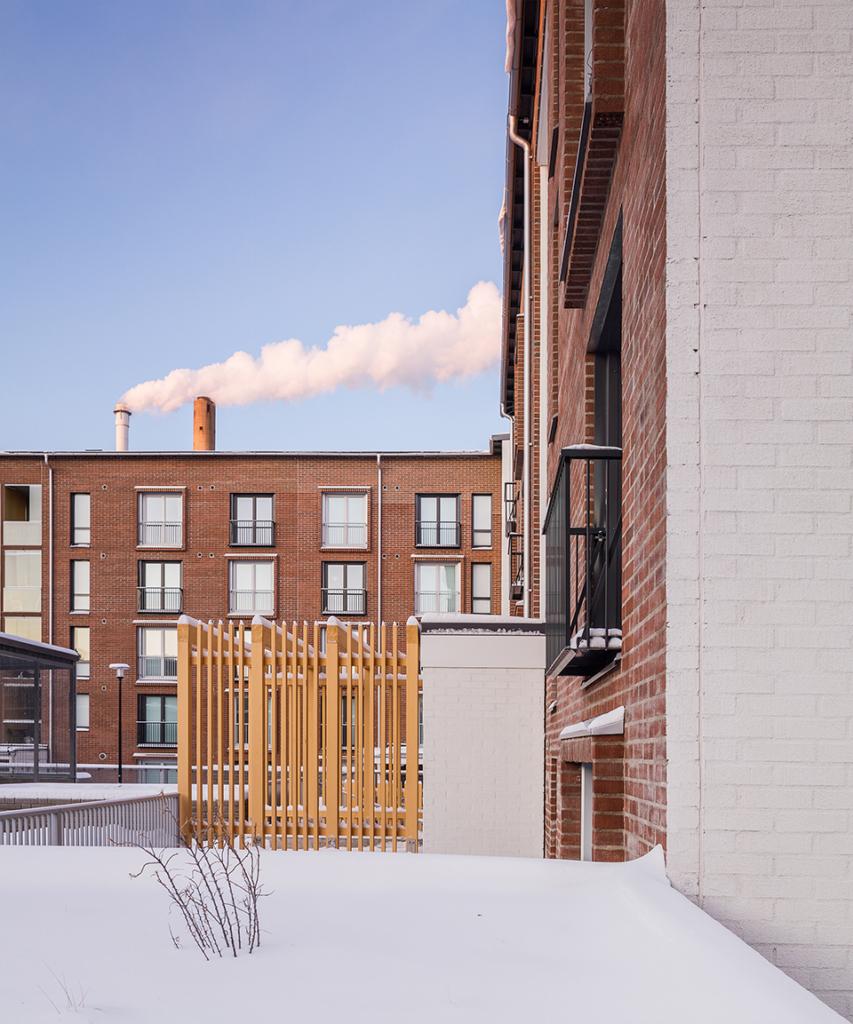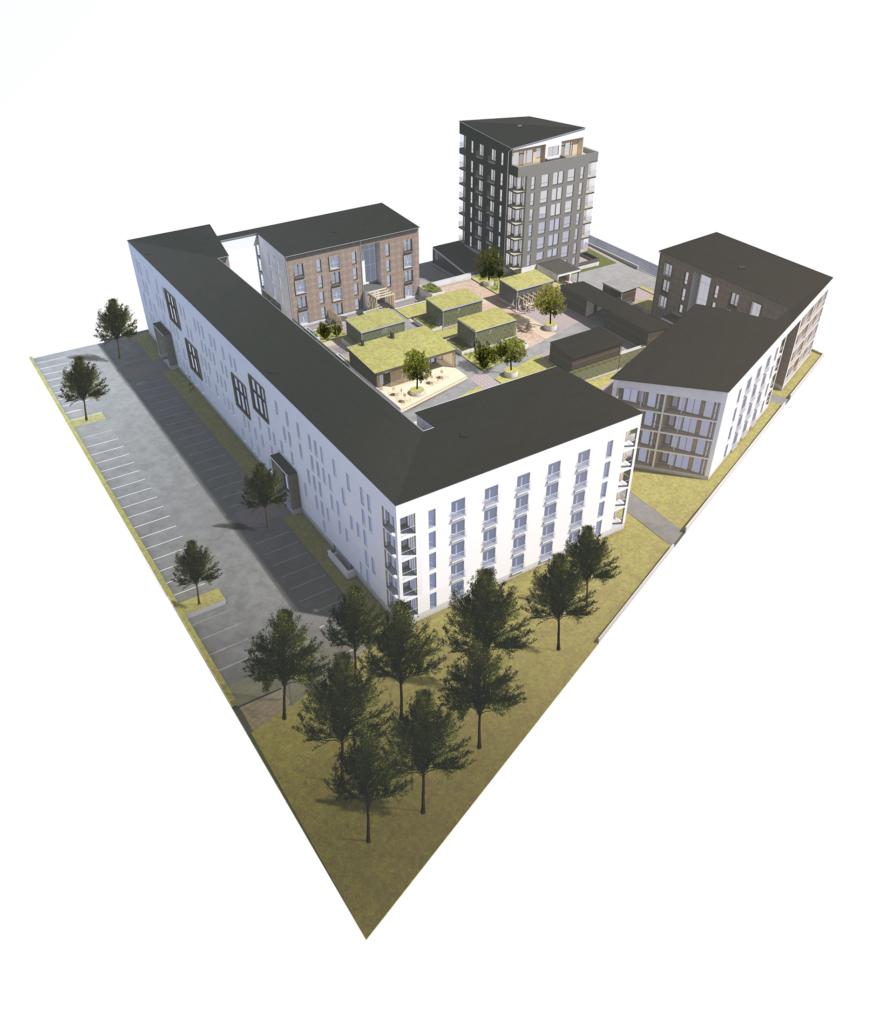 The task was to design an entirely new residential block that would be part of the novel Toppilansalmi area, which is still very much under development.
There were a few important challenges to solve: how to arrange parking, and how to organize the housing, as it was forbidden to open apartments towards a neighboring factory building. These challenges were turned into distinctive design features that add character and warmth to the block's architecture.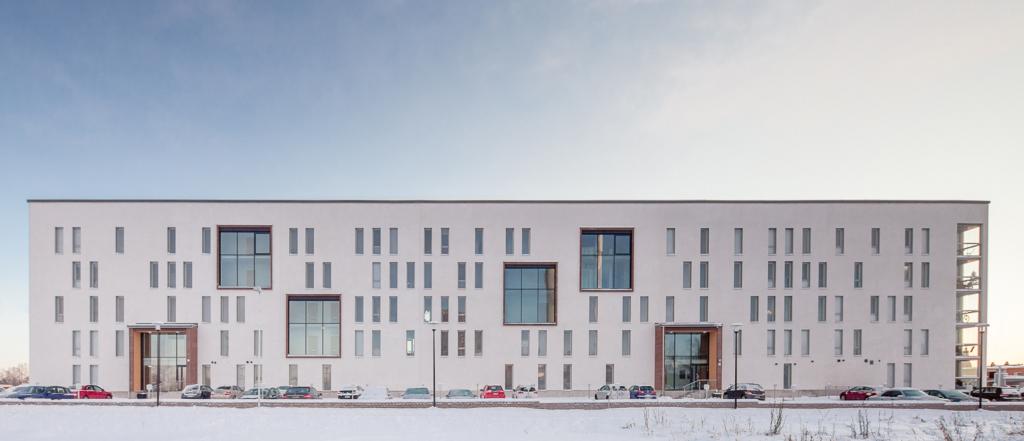 Thanks to the new residential area of Toppilansalmi, the old Toppila harbour district is seeing a new burst of life. The Karveli block is centrally located in this new area.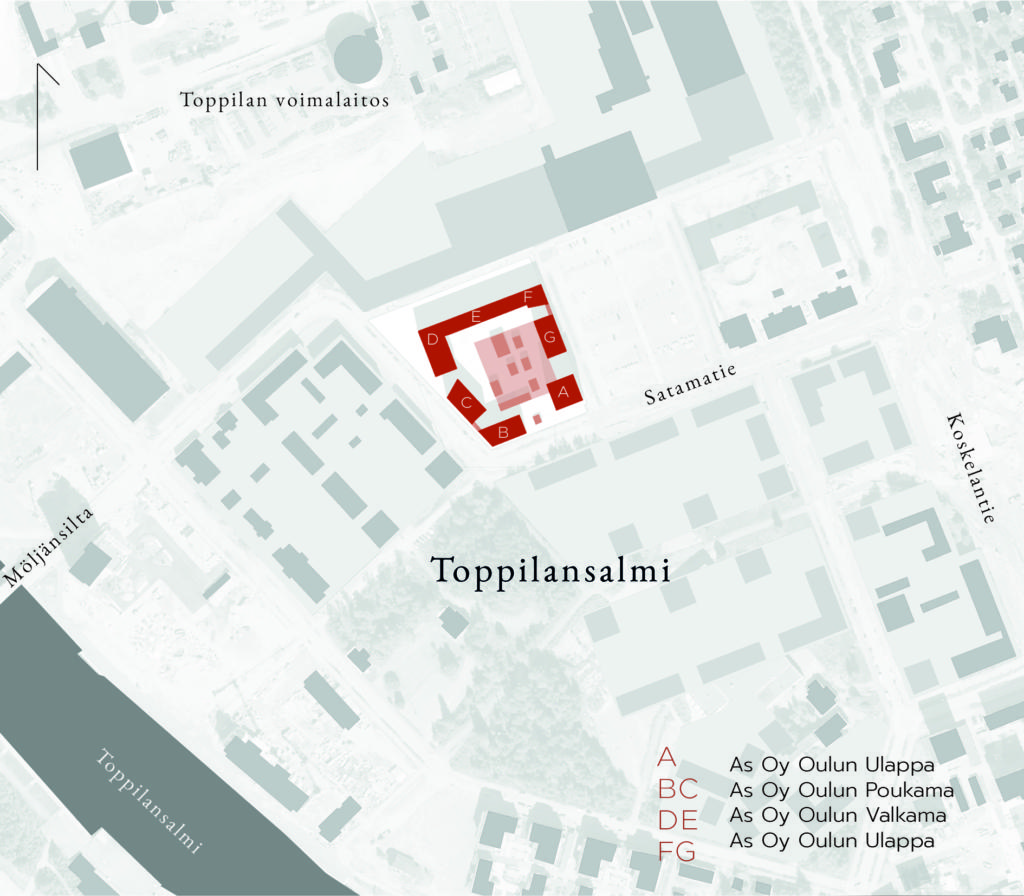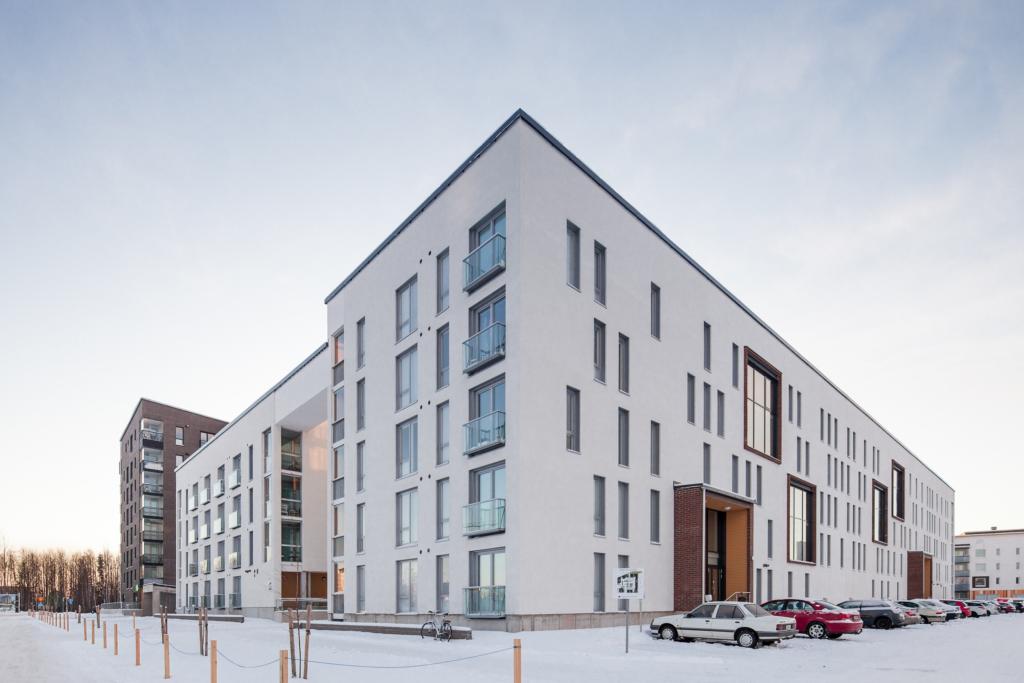 Several 4 to 5-storey buildings form a protective chain around the courtyard, and a darker-toned 8-storey tower serves as the block's focal point. On the street side, the lower-rise buildings create a serene appearance with their elegant white colour, while the courtyard side packs a bit more punch with its playful reddish brown hue. The architecture is characterised by the chessboard-like layout of the brick frames of the courtyard's French balconies. The chessboard theme is repeated on the northern facade around the large windows of the stairwell.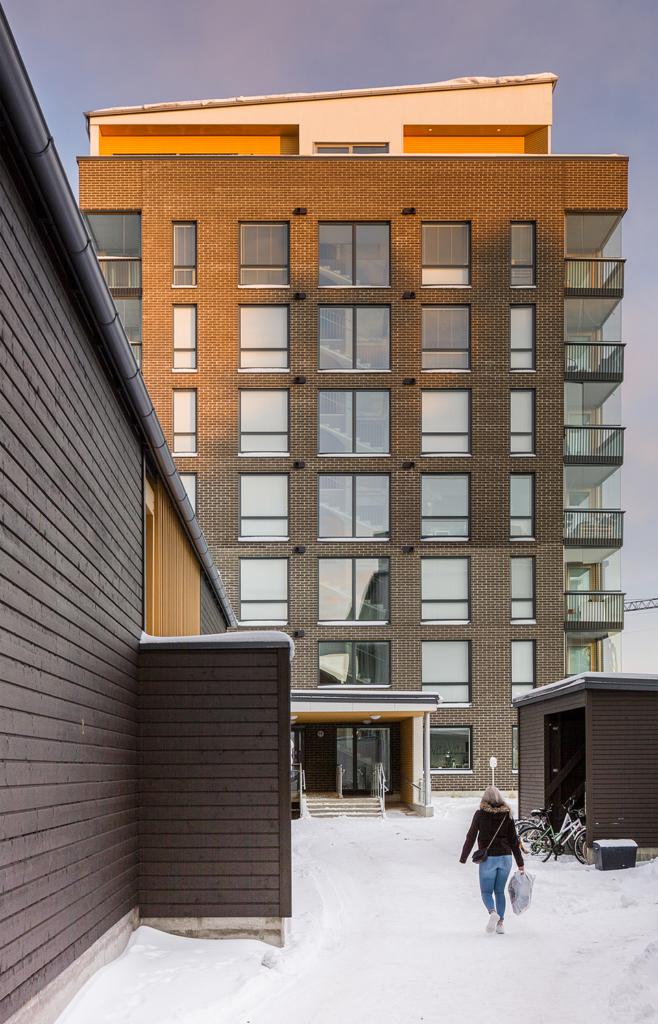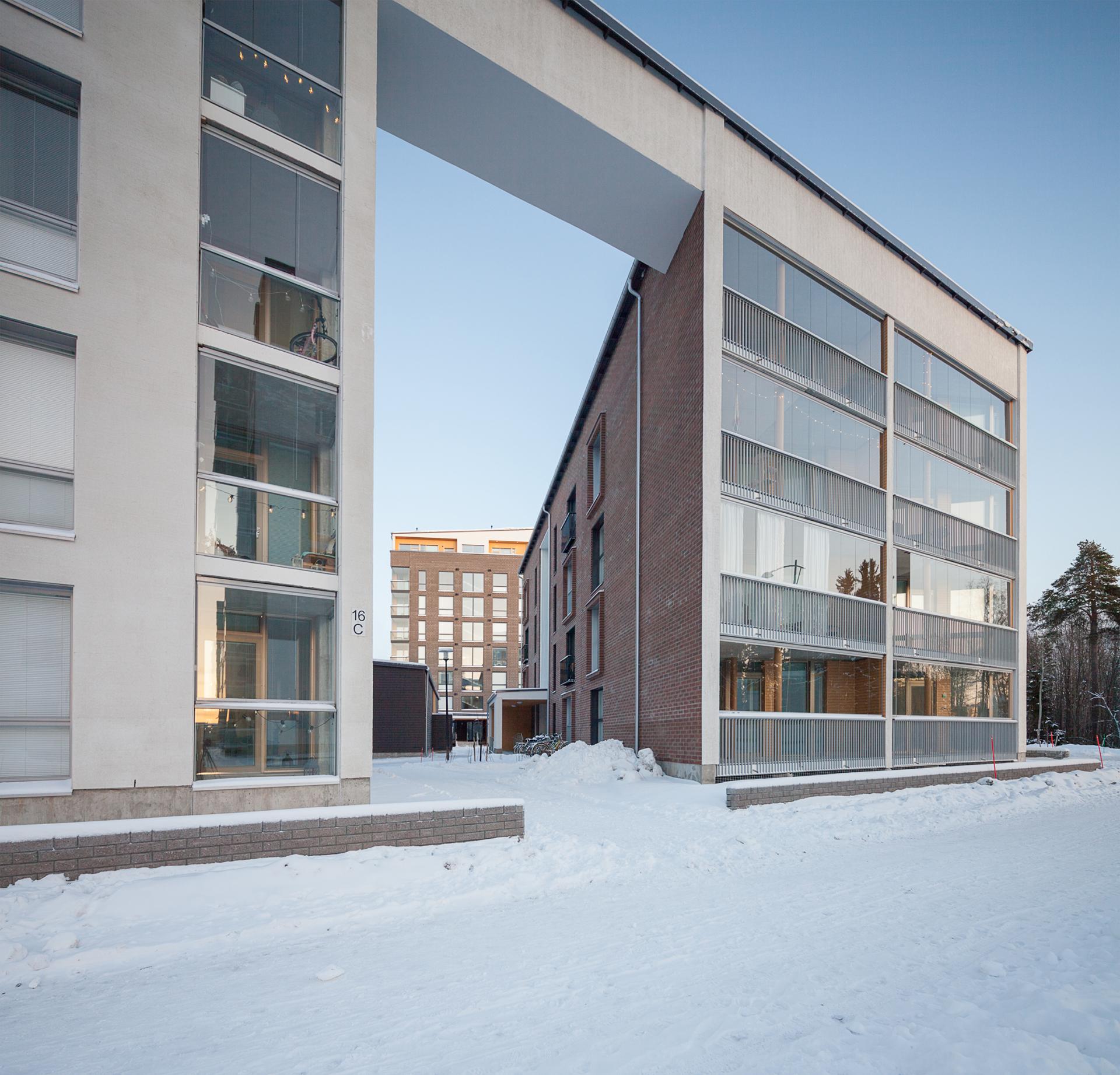 The houses wrap around a cosy courtyard constructed over the parking garage.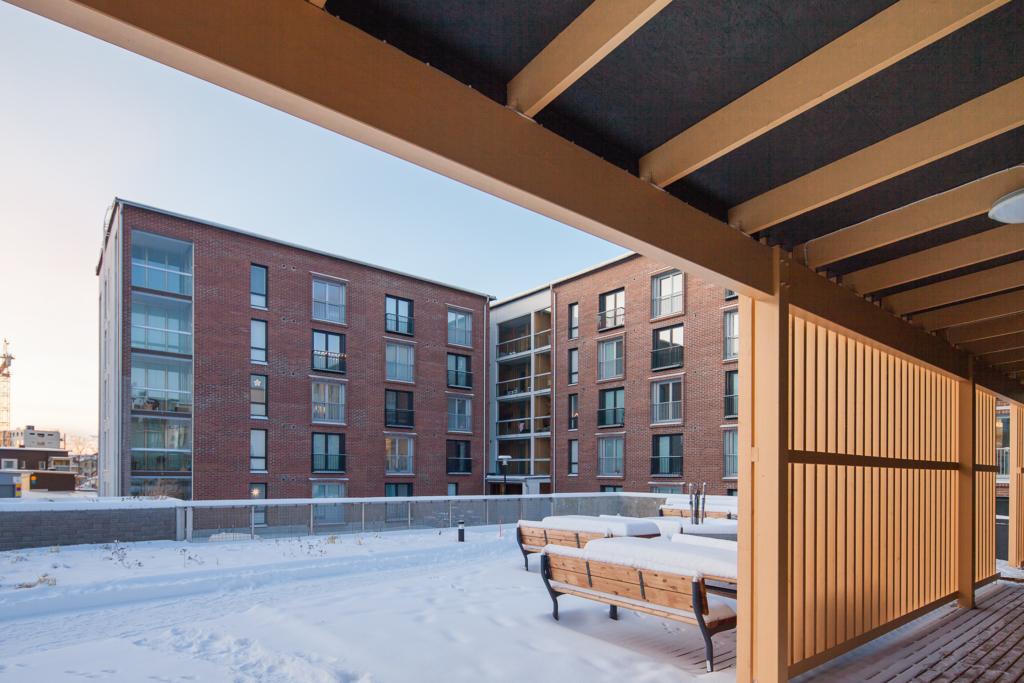 This courtyard deck is a treasure shared by Karveli residents, offering an area secluded from surrounding traffic. The deck includes a playground, fitness and seating areas, a communal sauna, and a variety of plants and vines that add a welcoming touch of green.

*photos Ville-Pekka Ikola