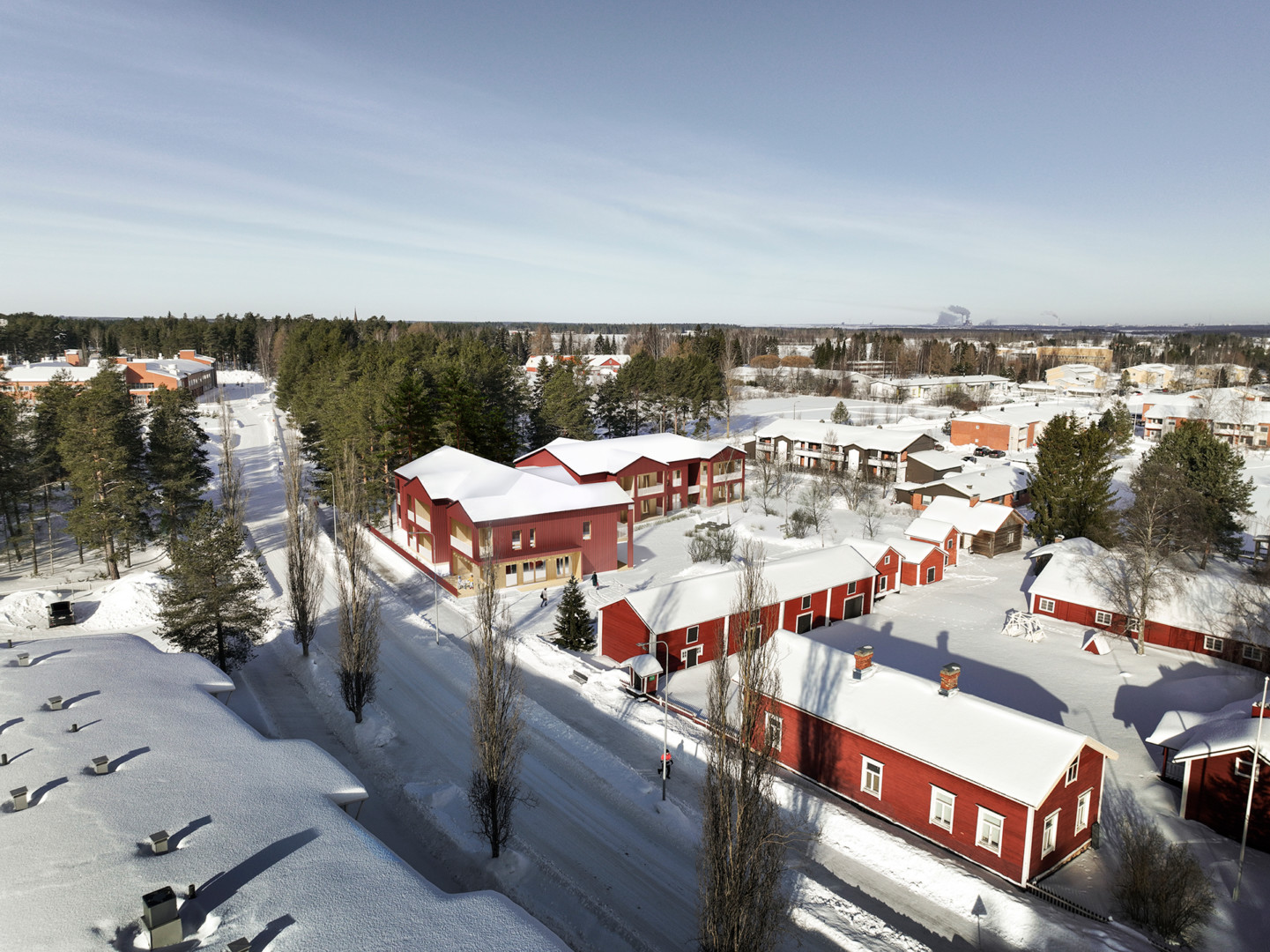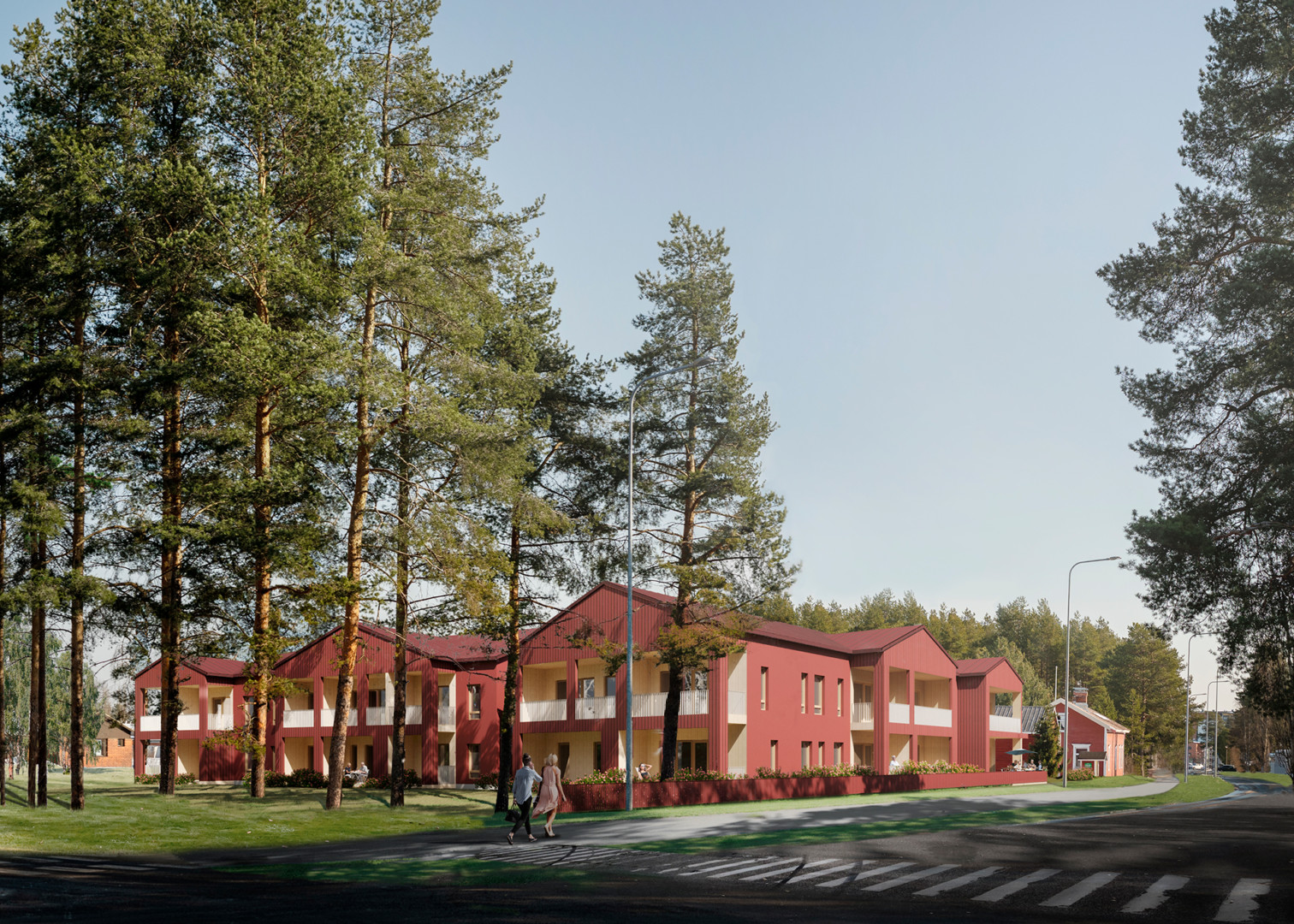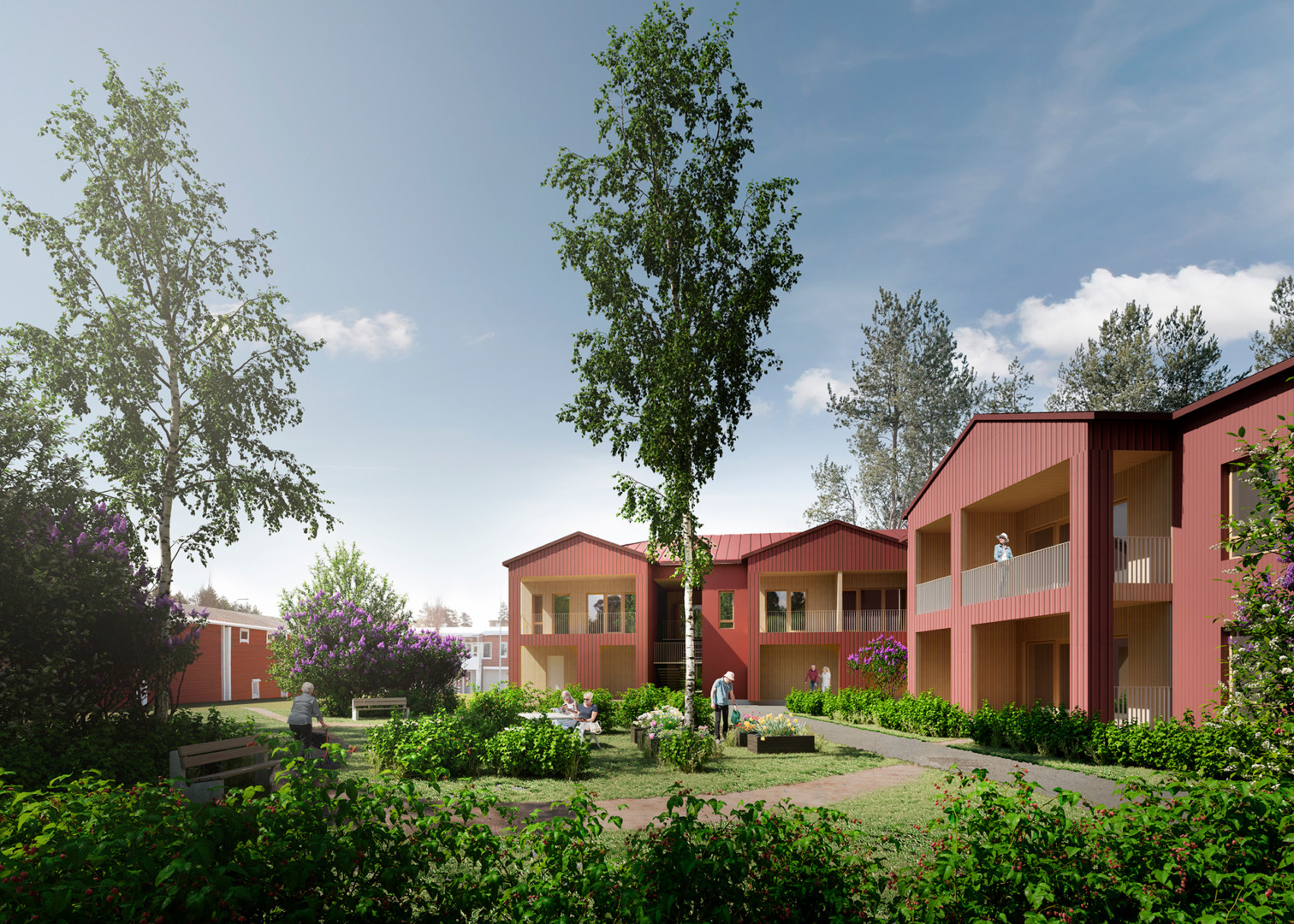 Site allocation competition and implementation planning

2022-

Ranking

1st prize

Scope

gross floor area 1 750 m2

Location

Kempele

Client

Tikakoski Oy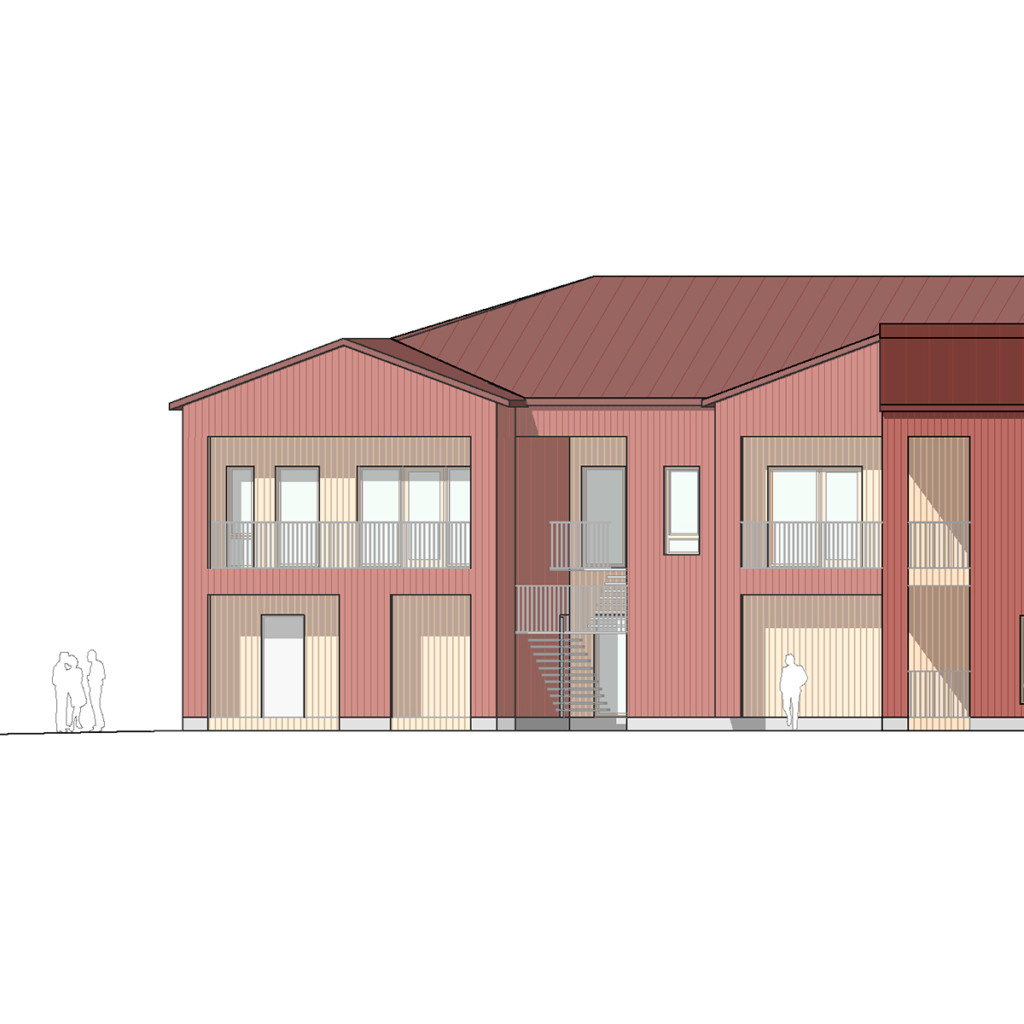 Starting point
The Municipality of Kempele sought out a contractor for a new building comprising of senior housing and elderly supporting service activities. We comprised our proposal in cooperation with Tikakoski Oy and MVH.
Location
The planning site is already close to local services and service housing for the elderly. On the east side, the plot is bordered by the traditional log buildings of the Kempele Local History Museum. On the western border of the plot is a preserved tall pine forest.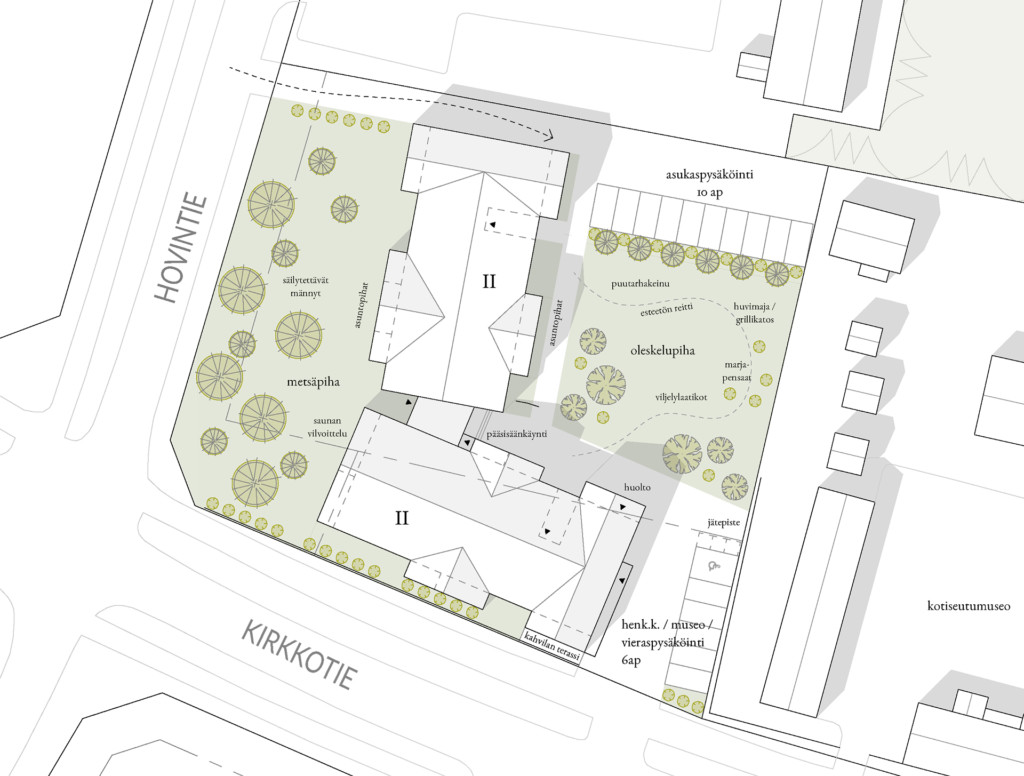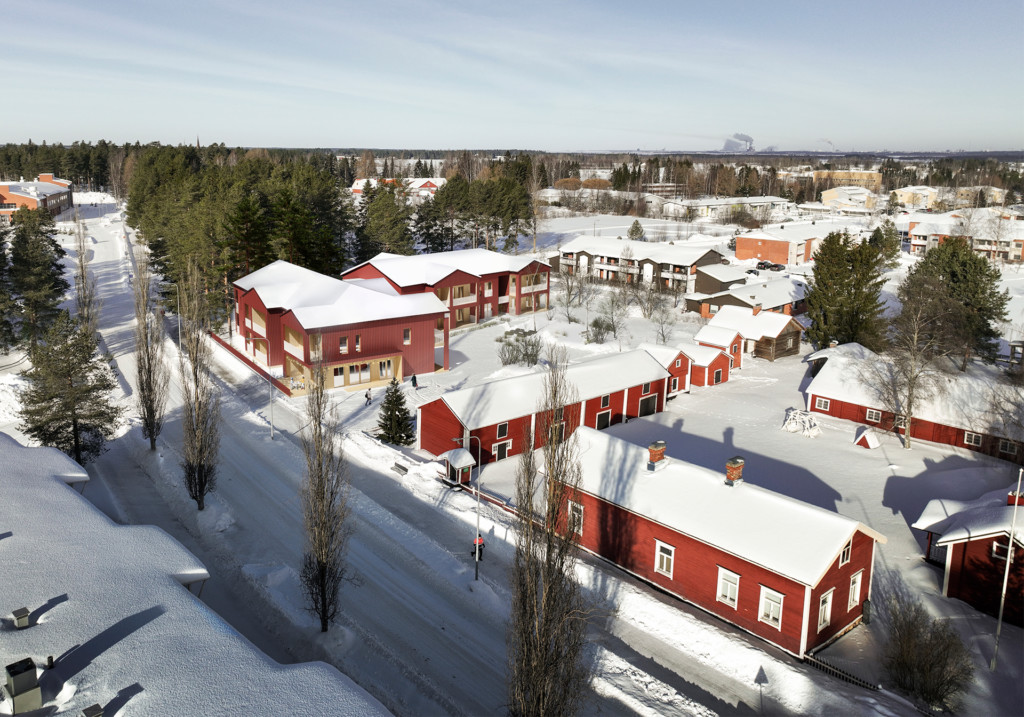 The key starting point for the senior house's architecture is the interplay with the log architecture of the Kempele Local History Museum on the neighbouring plot. The building strives to adapt by scale, materials as well as by the colouring to the museum's historic buildings, but also highlight their special quality in the streetscape.
The senior house's wood architecture is distinctly contemporary, yet also easily approachable and cosy from the perspective of the elderly.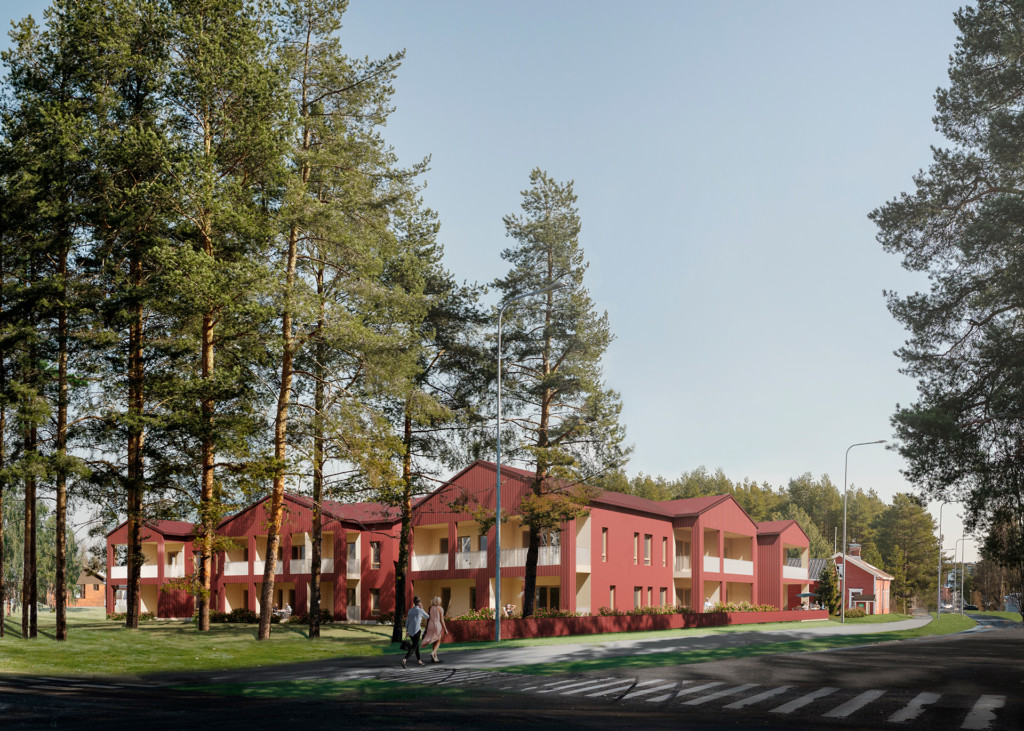 The threshold for social life is lowered by the common yards and the café with its terrace opening towards the street. On the other hand, the residents can always use their balconies to retreat and even just to enjoy the outdoors.

Even though the residents couldn't easily go far from home, various different areas for stimulating and participatory everyday life can be found both inside and out.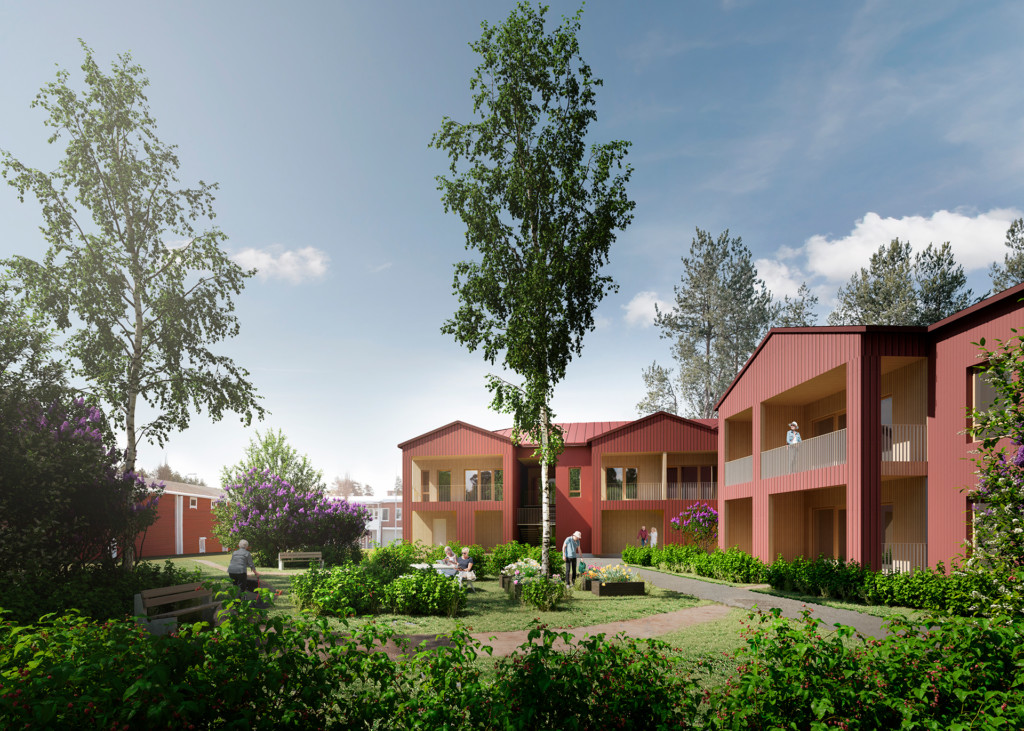 *visualizations Wide Visuals