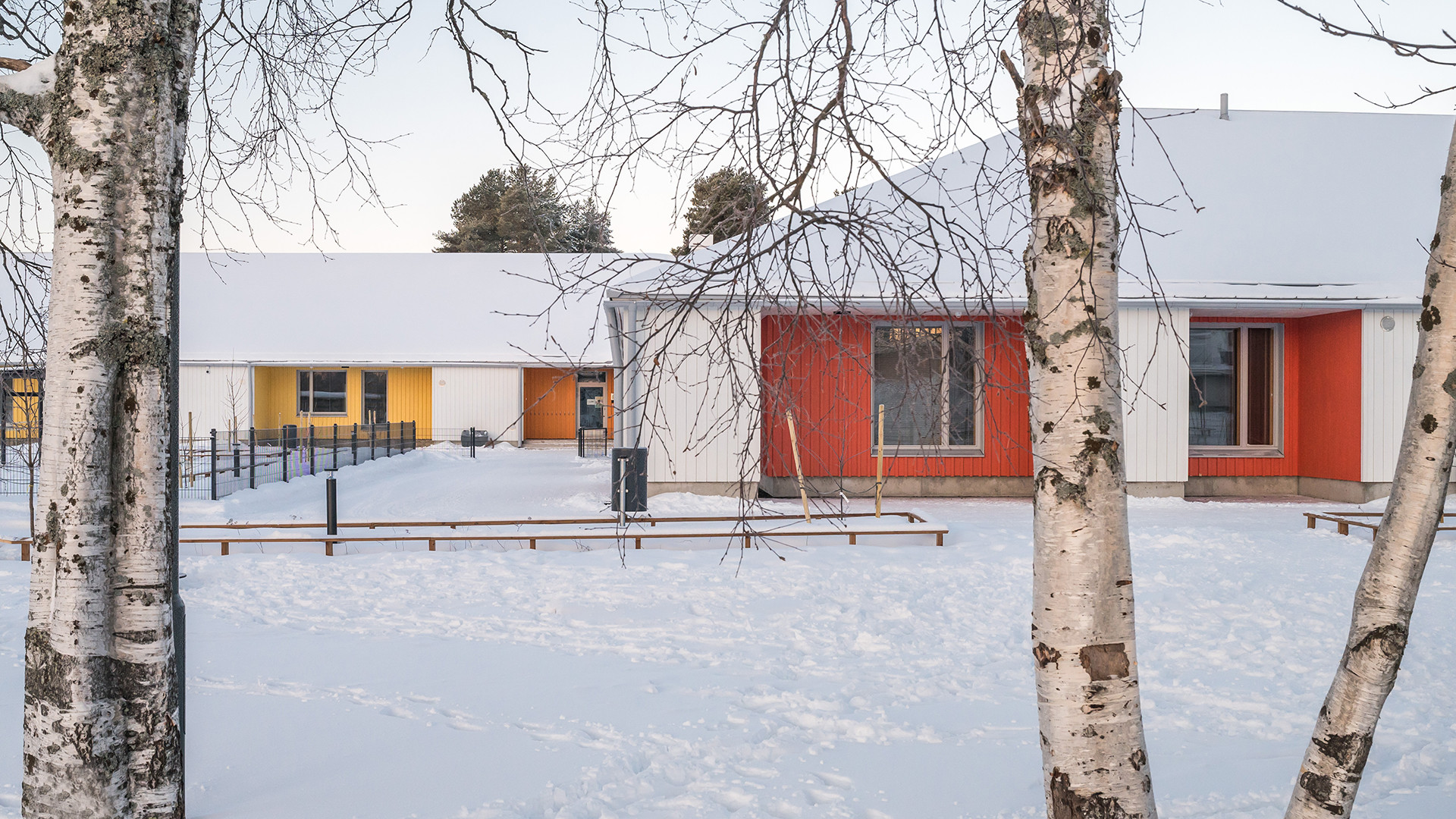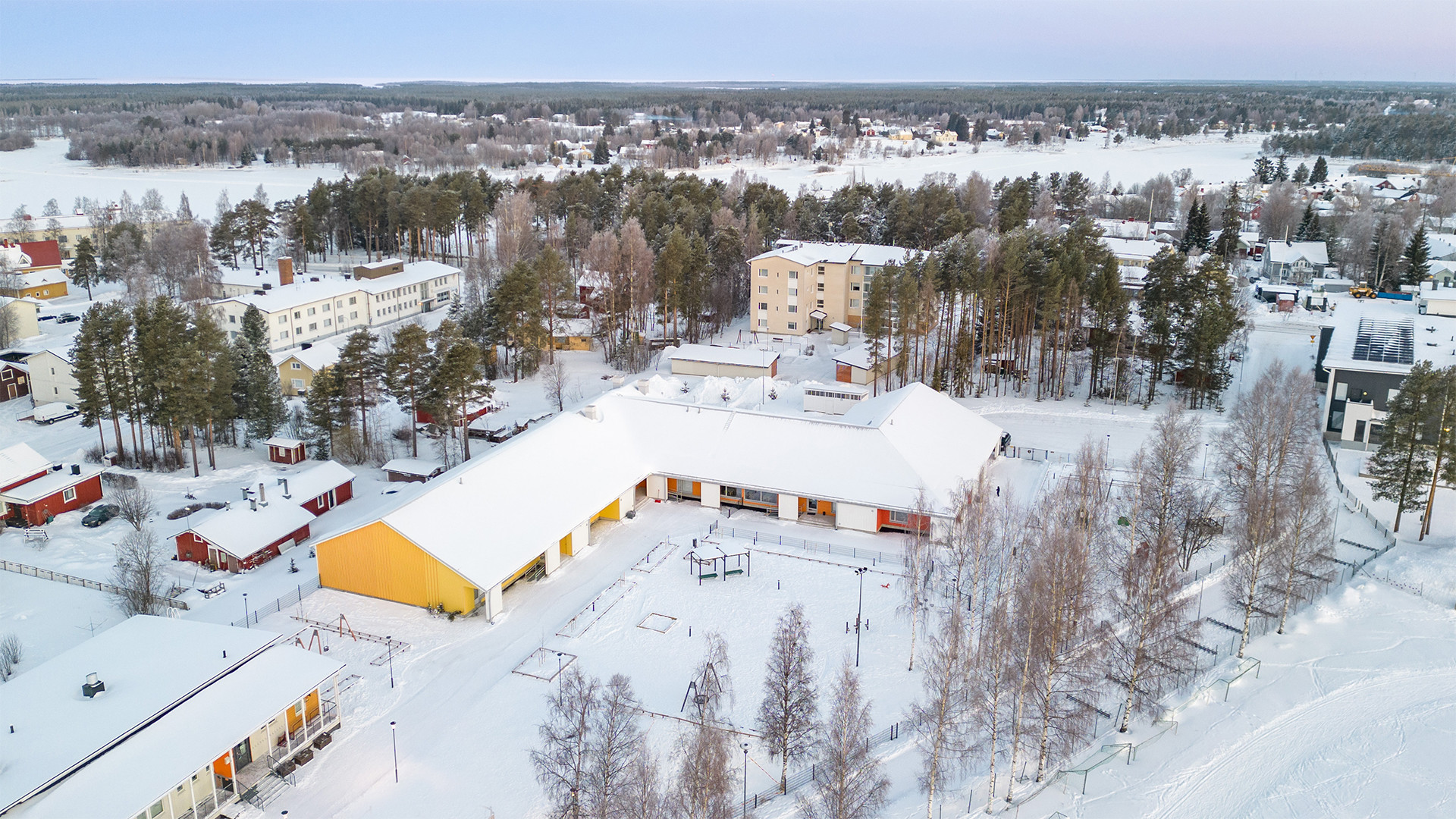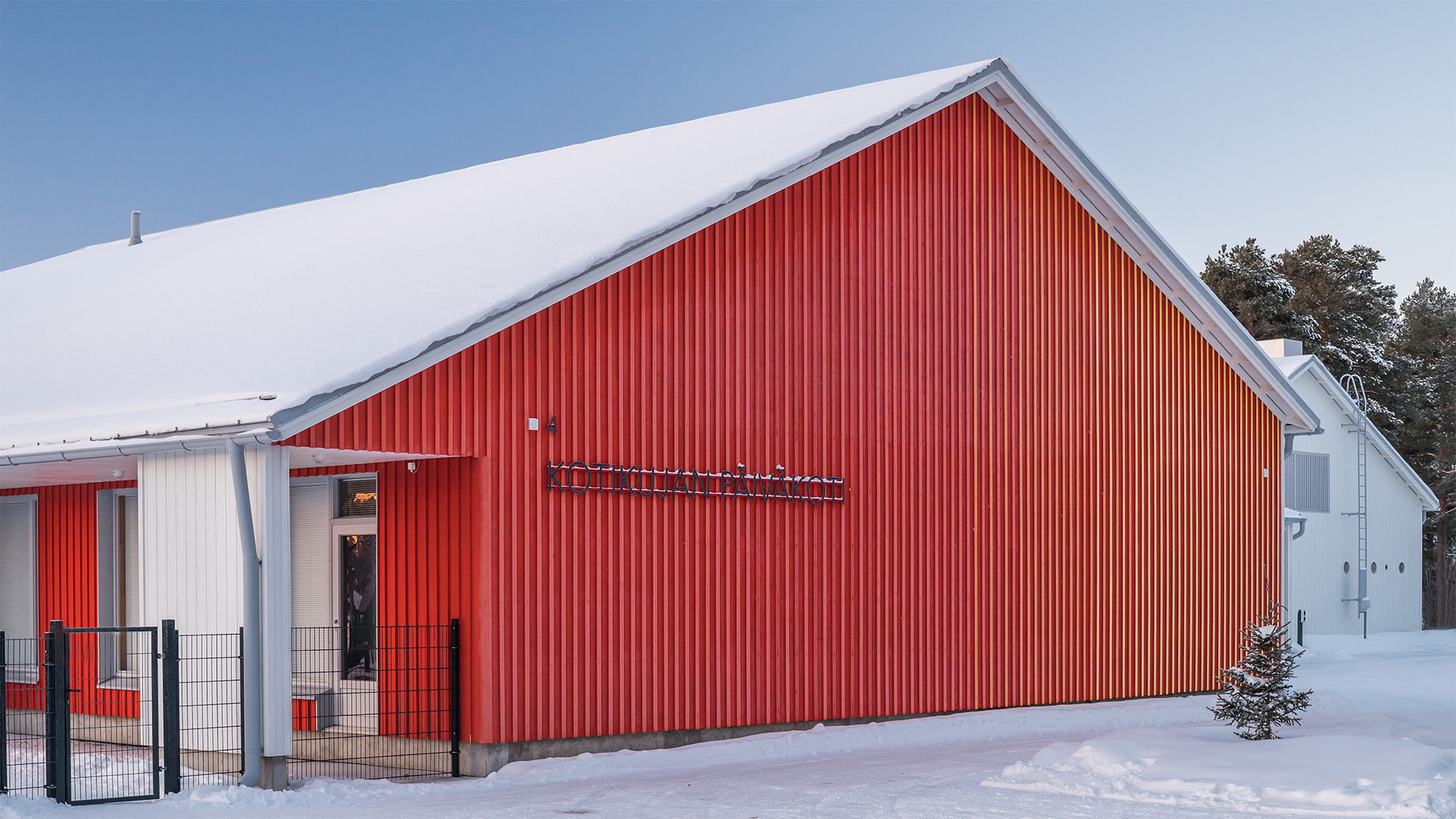 Implementation planning of a daycare centre

2021 to 2023

Scope

gross floor area 1 600 m2

Location

Ii

Client

Municipality of Ii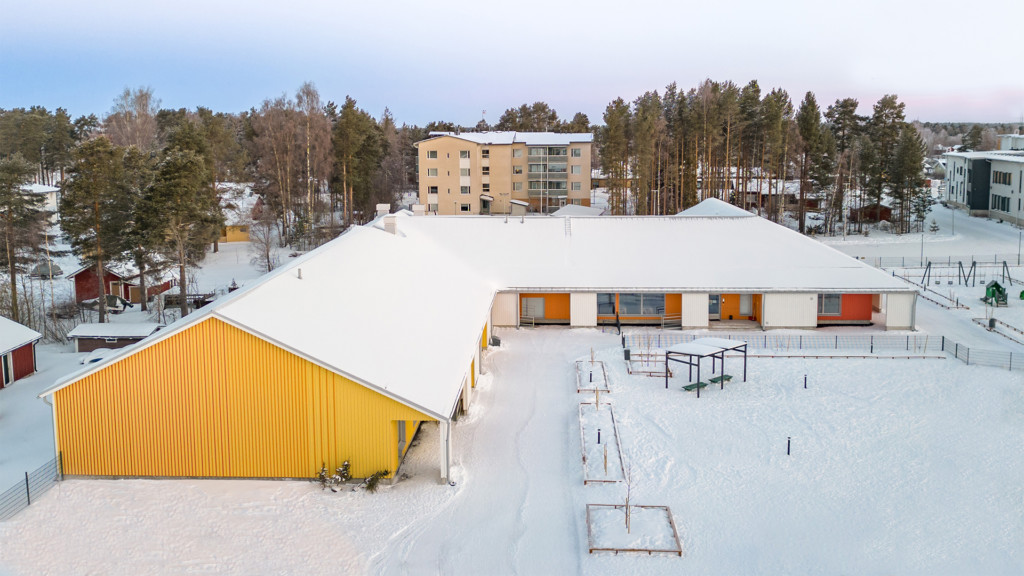 Starting point
The municipality of Ii made a decision to build a new daycare centre to meet the early childhood education needs of the central area of Ii and to provide services for the increased need for around-the-clock shift care.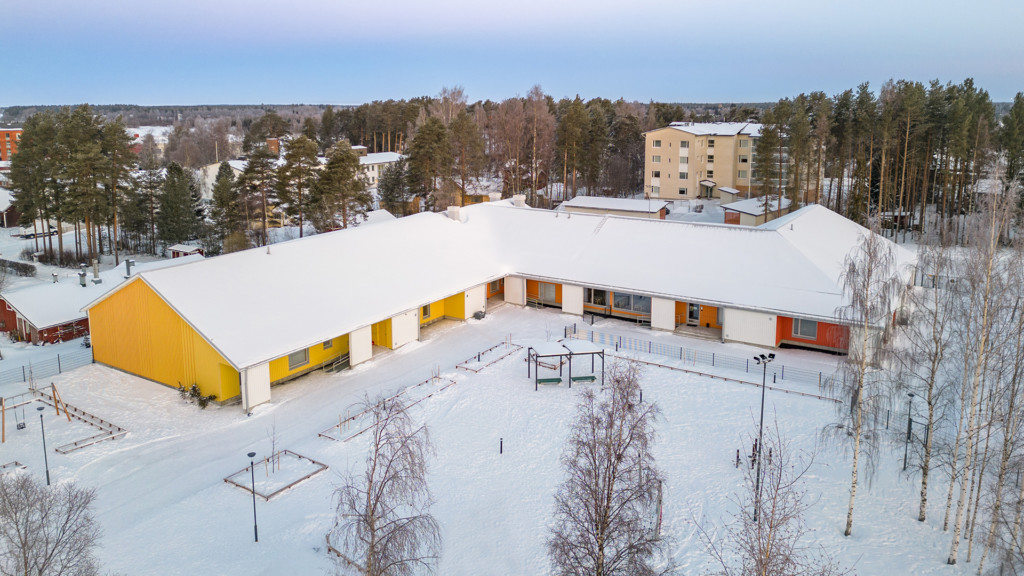 The new daycare centre was intended to replace old small units, enabling modern facilities for early childhood education services, and for a wide range of early childhood education and preschool service needs.
The chosen site for the building was in the centre of Ii, in the Hamina school campus area. On the same plot, there is also another smaller daycare centre, and adjacent to it are the primary education units of Hamina school.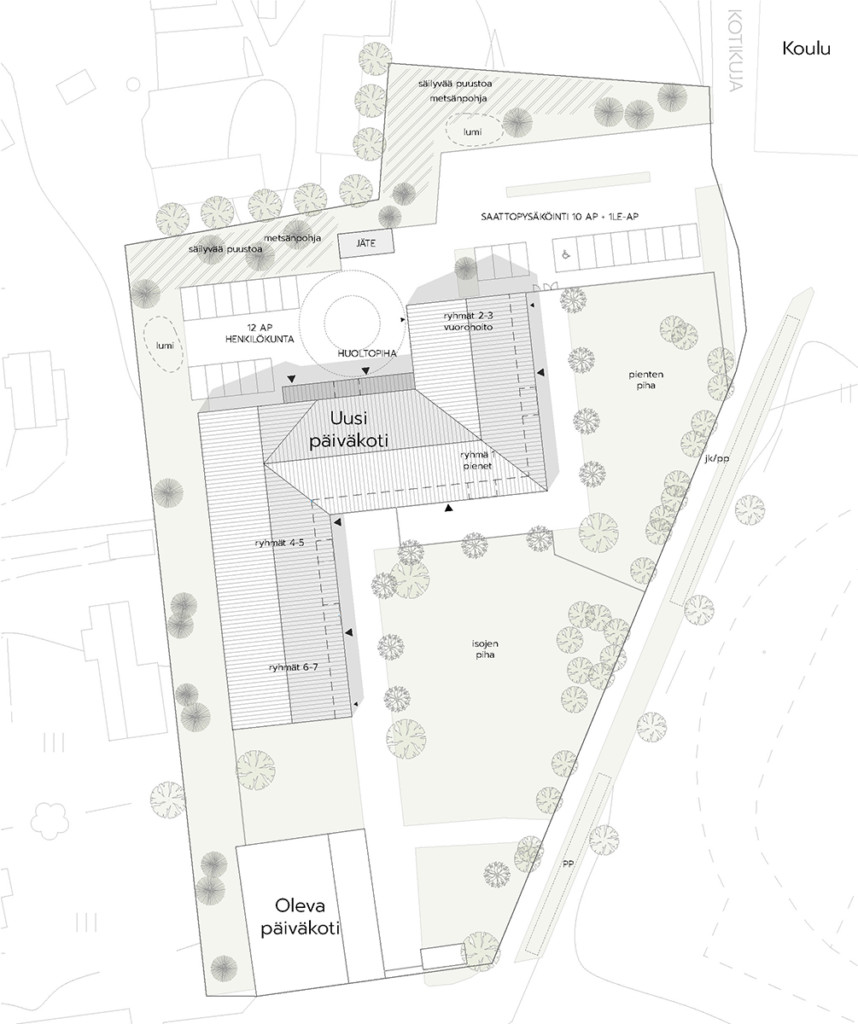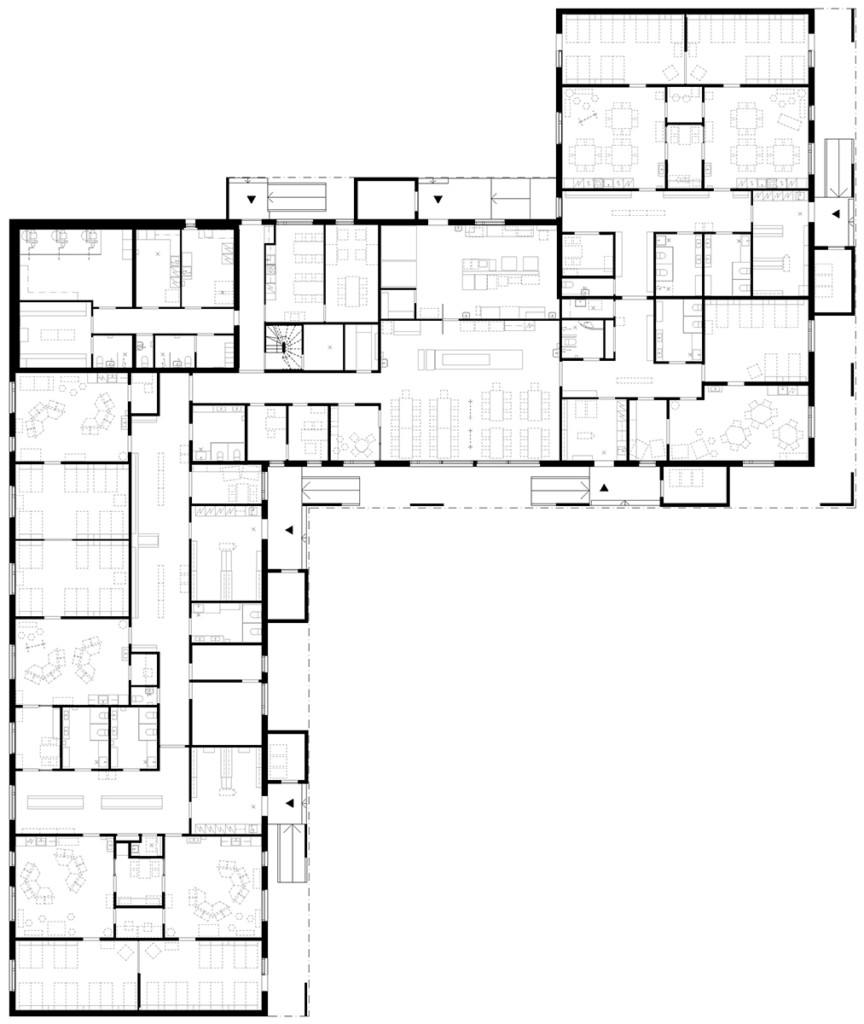 Solution
The new daycare centre provides a modern early childhood education learning environment, adaptable to various needs.
The municipality of Ii is known for its progressive stand in climate issues. This gave basis for the design process of the new daycare centre. A small carbon footprint and a big carbon handprint were emphasized in the design solutions and material choices of the daycare centre.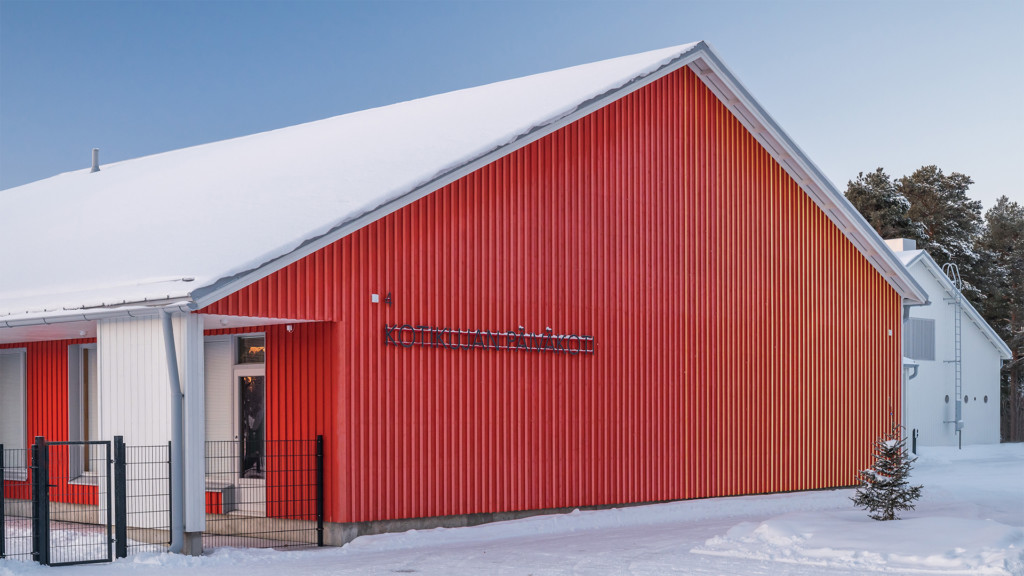 Wood-based materials have been used whenever possible. The flooring surfaces are made of carbon-neutral linoleum, and there are many panel coverings on the interior walls. The ceiling surfaces consist of wood-based absorbing panels. There are a plenty of wooden surfaces visible, as studies have shown their calming effect on children.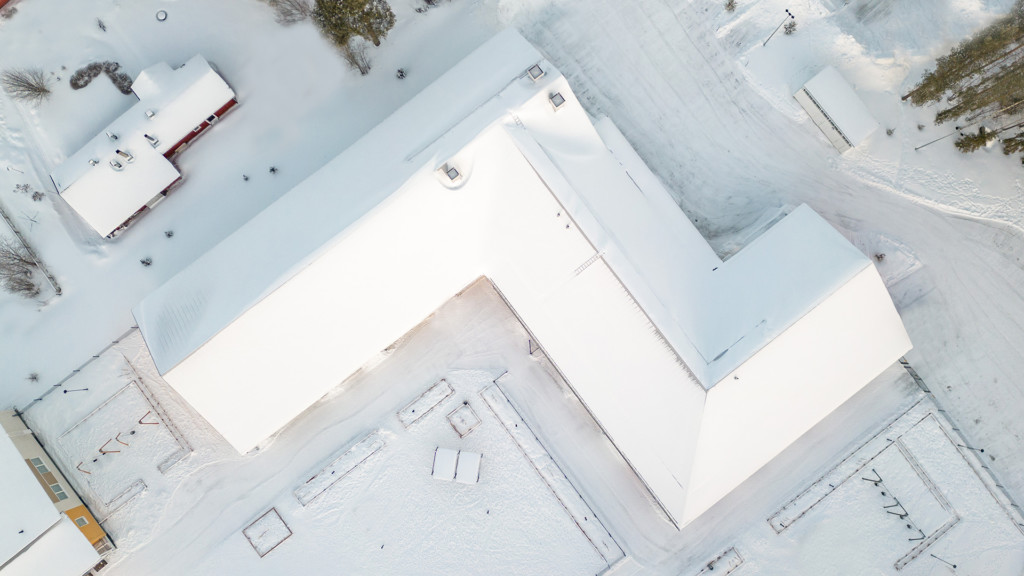 The daycare building is primarily white in color, connecting it to the surrounding white school buildings. A large light-colored roof surface is a prominent element visible in the landscape all the way to the nearby highway.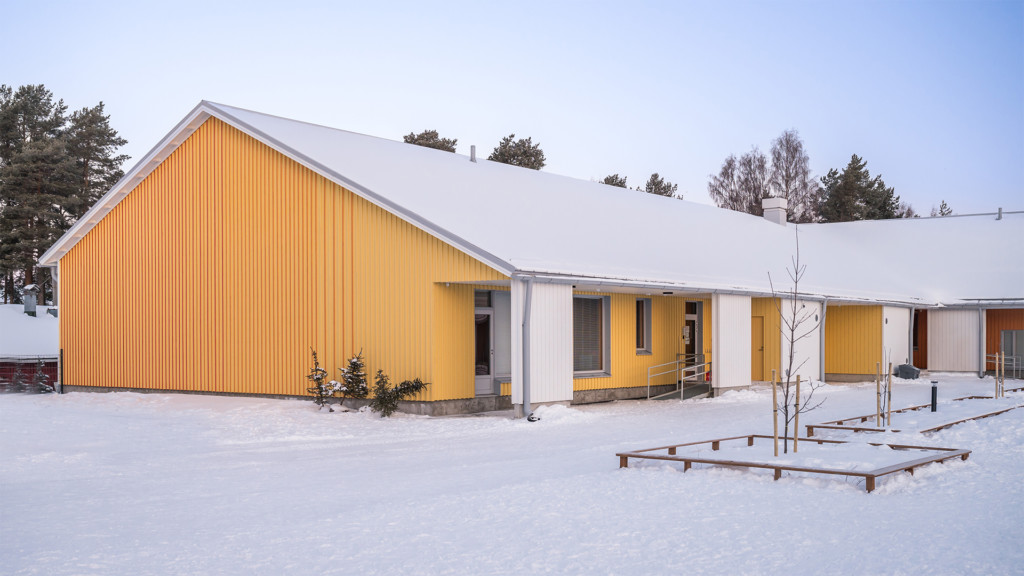 Upon closer inspection, the use of colors becomes more playful. Both ends of the building feature sliding gradient cladding, and the entrance also change color from red to orange and yellow.
The children's playground is functional, inviting for play. There were still usable play equipment in the yards of the retiring daycare centres, which have been recycled and utilized in the new daycare centre's playground.