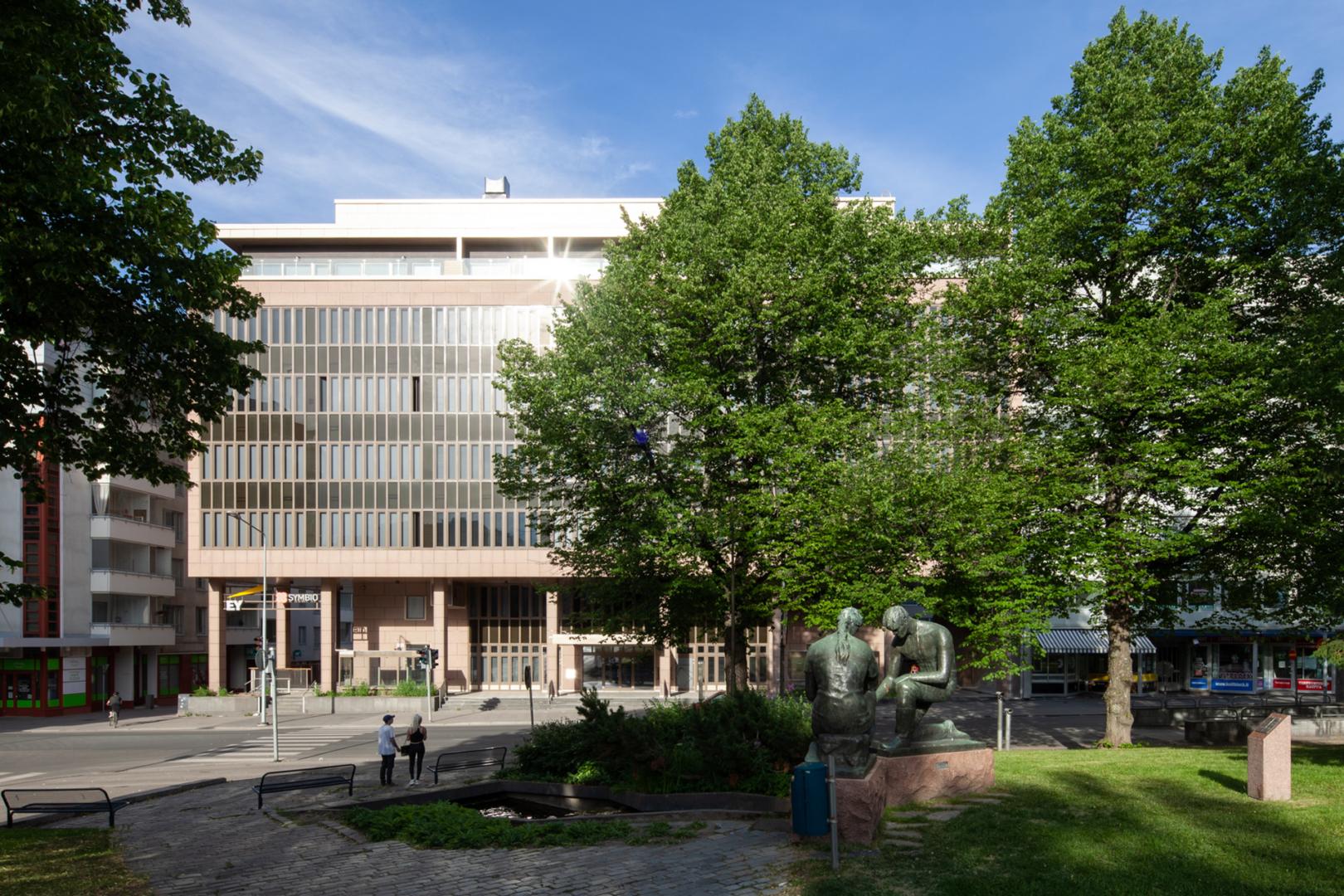 Adaptive reuse of a former bank building.

2017 to 2020

Scope

floor area 7 760 m2 / gross area 12 600 m2

Location

Kuopio city center

Customer

Lehto Asunnot Oy

Housing companies

As Oy Kuopion Pankki, As Oy Kuopion Holvi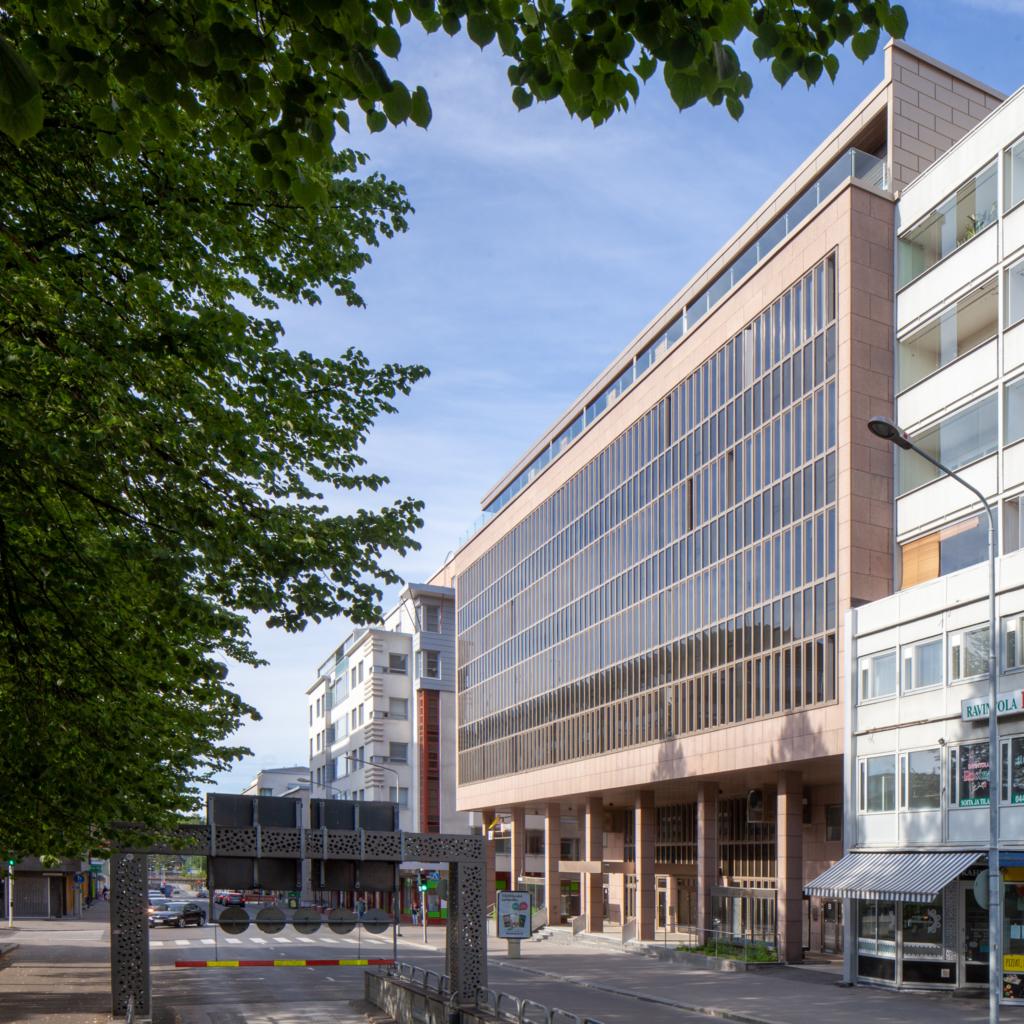 Starting point
Designed by Esa Malmivaara and completed in 1977, the building originally served as a bank and commercial building. The project came to us in 2017, when the building was underutilised and the maintenance costs had exploded. The building was protected, however the adaptive reuse was possible. Furthermore, it was possible to infill the block with a novel housing block addition.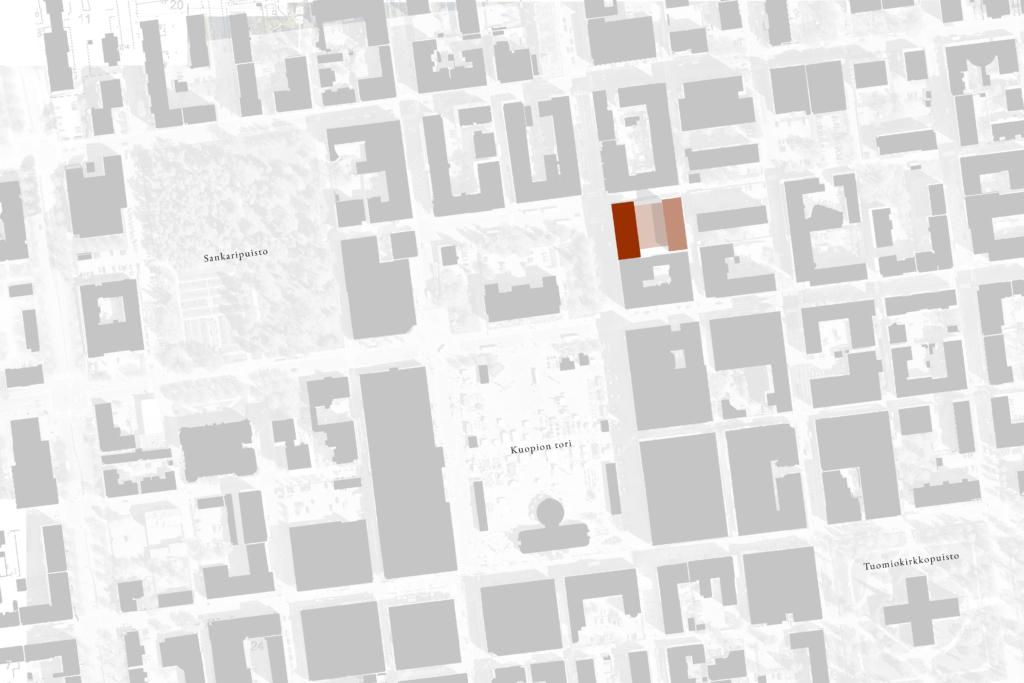 The building is on the corner of the Kuopio Market Square, or "centre of the world" as the locals know it, next to City Hall. It was important that the appearance of this landmark's facade remain the same, especially towards Kuopio City Hall, even if everything behind the facade changed and the number of windows was doubled.
High windows and large glass surfaces ensure that every apartment has plenty of natural light.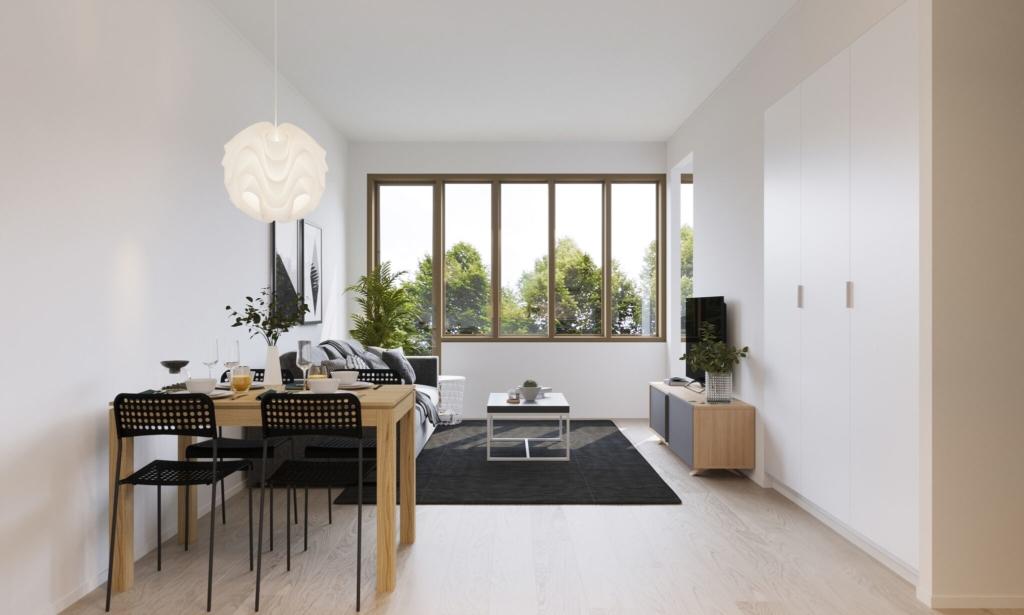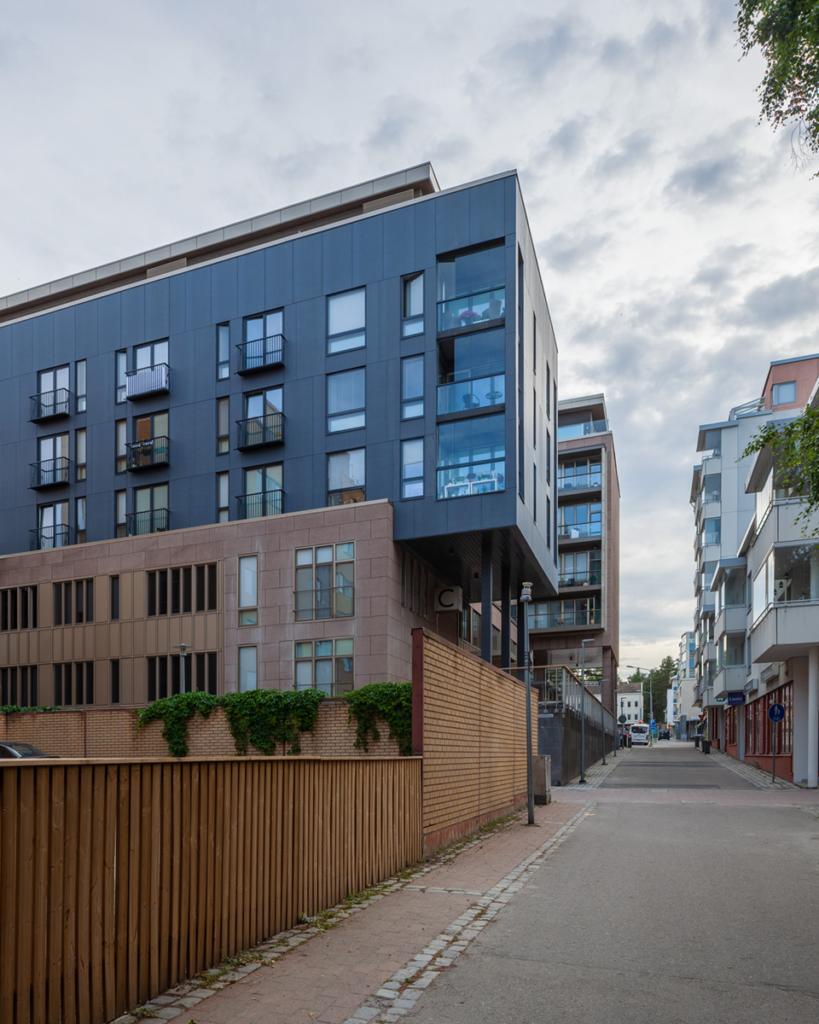 Solution
The ground floor bank space, with its striking, high-vaulted ceiling was put to use as commercial space. The rest of the building was converted into residences, and three additional storeys were built on top of the low-rise part of the building.
This new addition was designed to be clearly distinct from the old bank, but to have a similarly bold appearance.
The combination of the new and old creates unique homes. The two-storey apartments have their own entrance either at ground level or from the top floor, the latter even having their own roof-top terraces. The apartments on the entirely new penthouse floor have particularly spectacular views over Kuopio Square all the way to Lake Kallavesi.