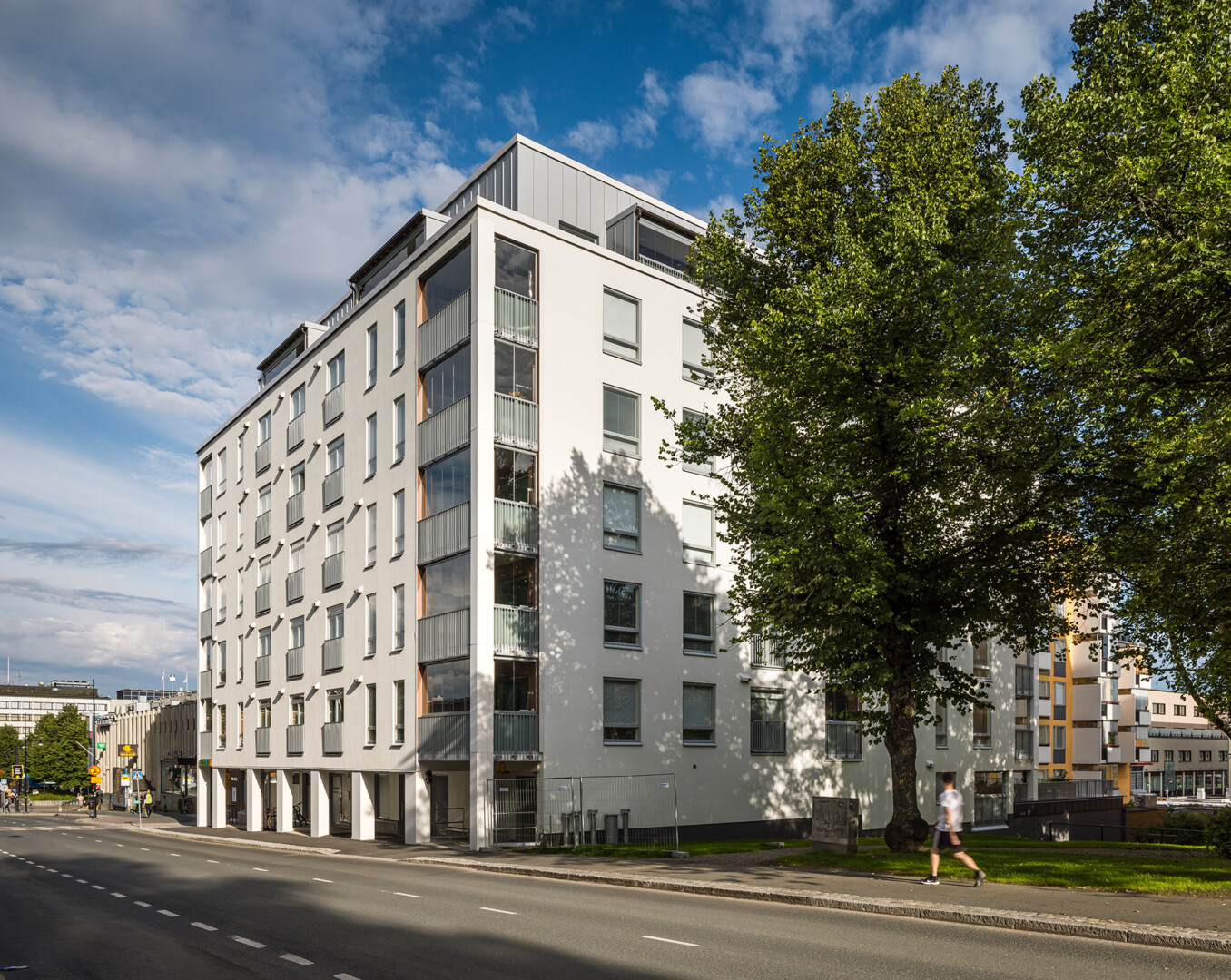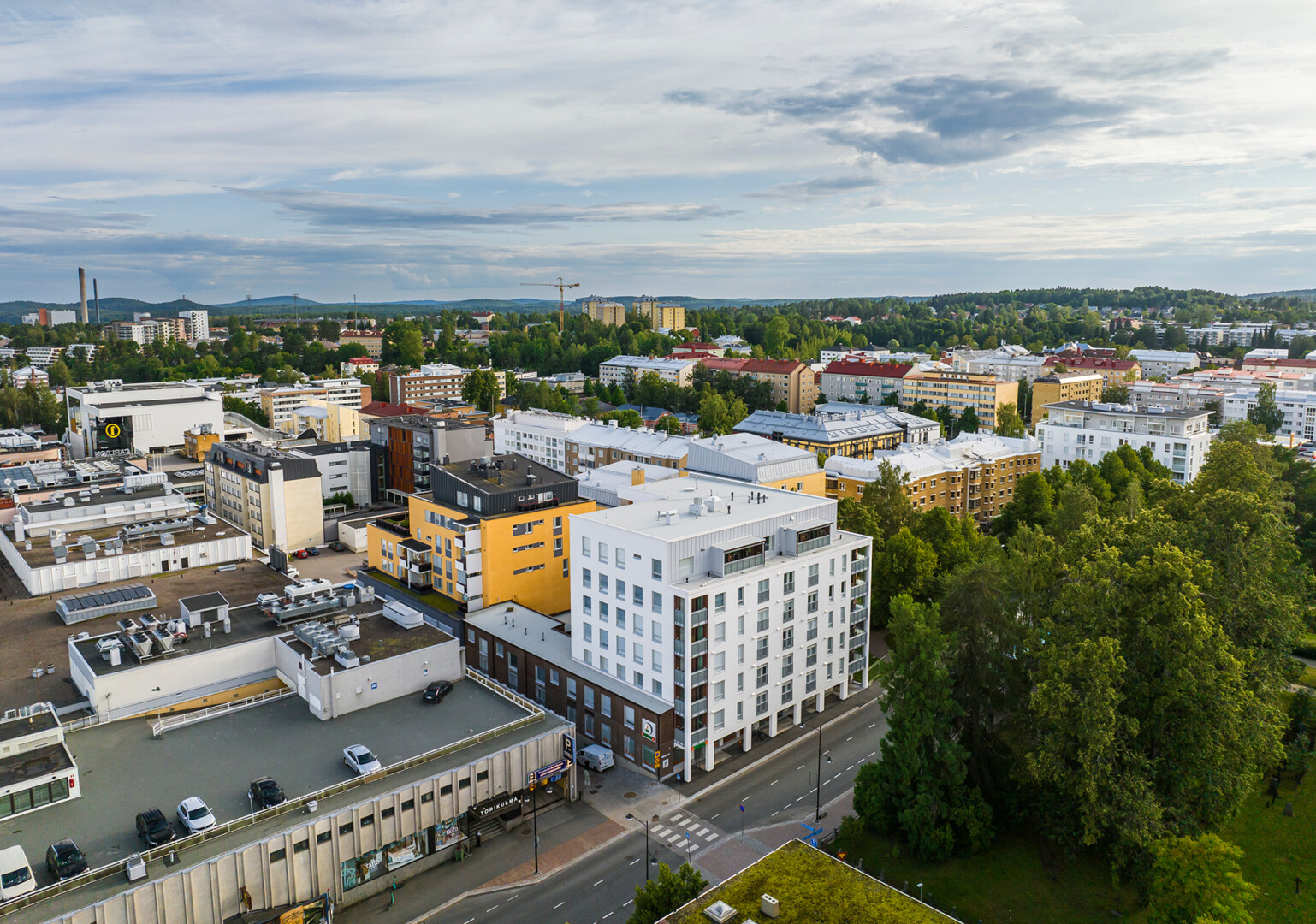 From reference planning of the alteration of city plan to implementation planning

2020-2023

Scope

floor area 4 790 m2 / gross floor area 5 900 m2

Location

Kuopio city centre

Client

Peab Oy

Housing cooperative

As Oy Kuopion Lehmushovi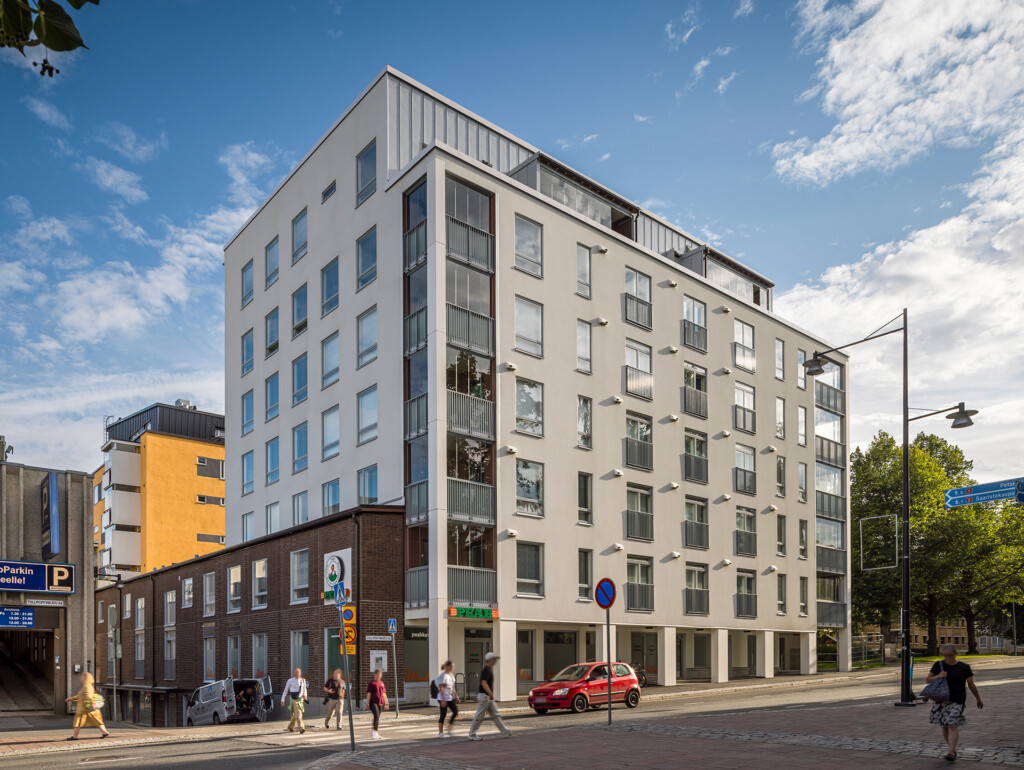 Starting point
The design of Lehmushovi began with the alteration of the city plan. In the process, the cityscape was to be unified and commercial spaces and city centre living were to be implemented in place of a two-storey commercial building, while the parking was to be moved from ground level to a parking cellar.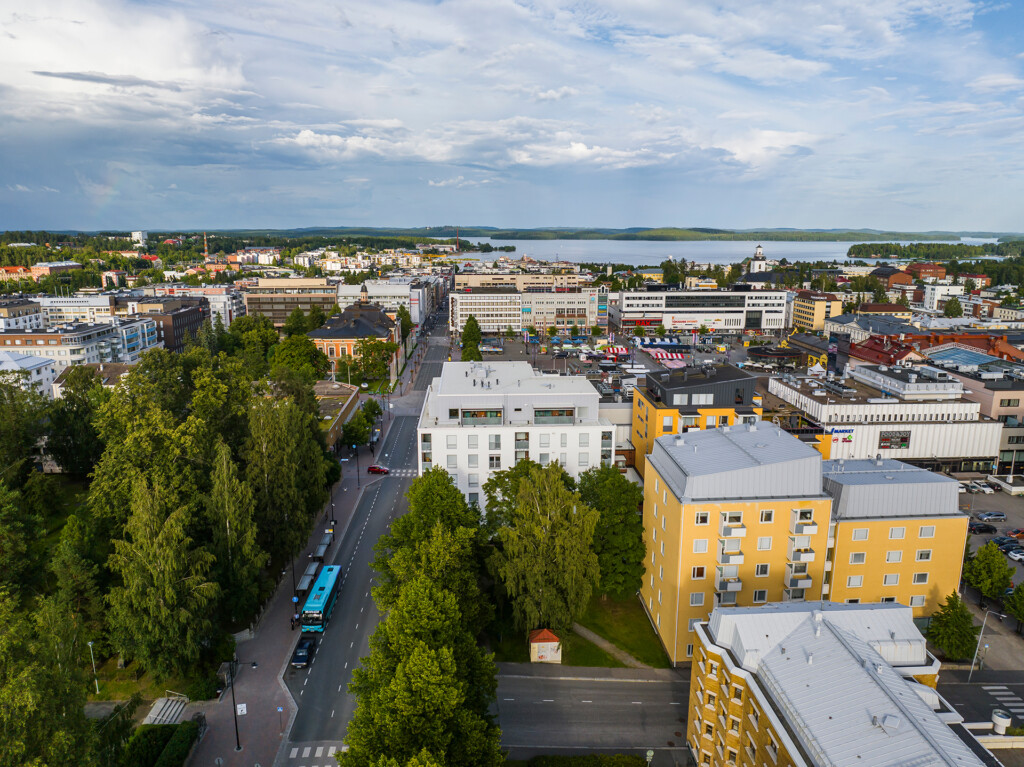 Lehmushovi is located in Kuopio city centre in the nationally significant cultural environments of the gridiron plan city centre near the Kuopio Market Square and City Hall, as well as by the correspondingly significant "rännikatu" alley network. The building is partly limited to the pedestrian and commercial centre, while some of the apartments open towards the neighbouring Lehmuspuisto and the nationally valuable Sankaripuisto parks.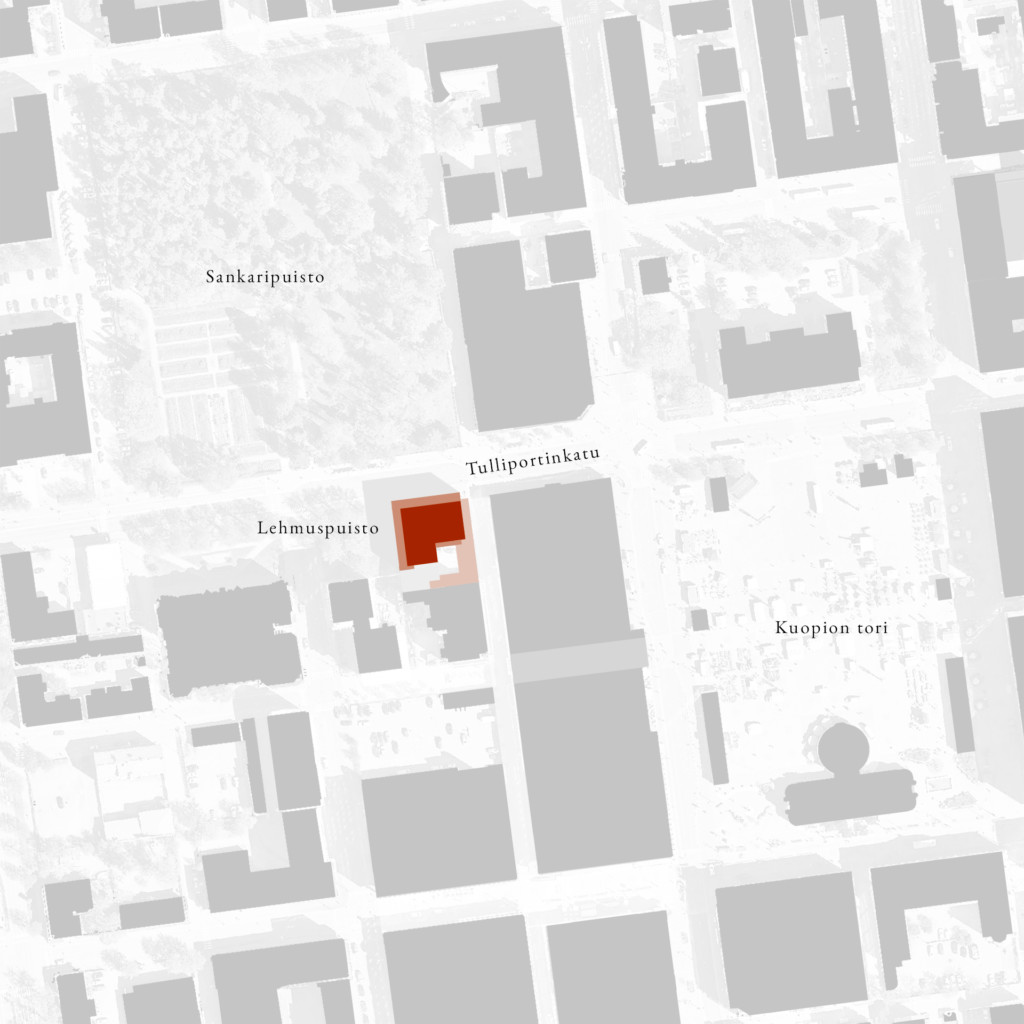 The building has seven floors, a partly retracted top floor, and coils in a L-shape around the courtyard. The streamlined and clear character of the building is lightened by the rhythmically placed balconies of the retracted top floor. The ground level of Sankaripuisto is bordered by an upstanding embankment, and is close to the floor level of the first floor, enabling lush park views for the apartments on the northern side already from the lowest residential floors.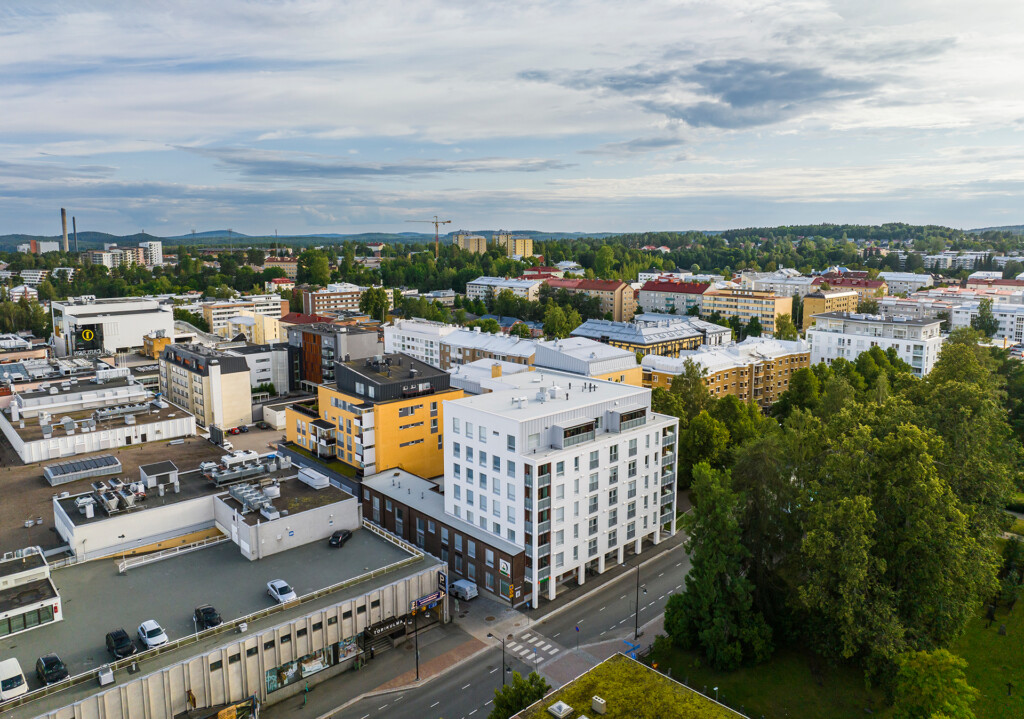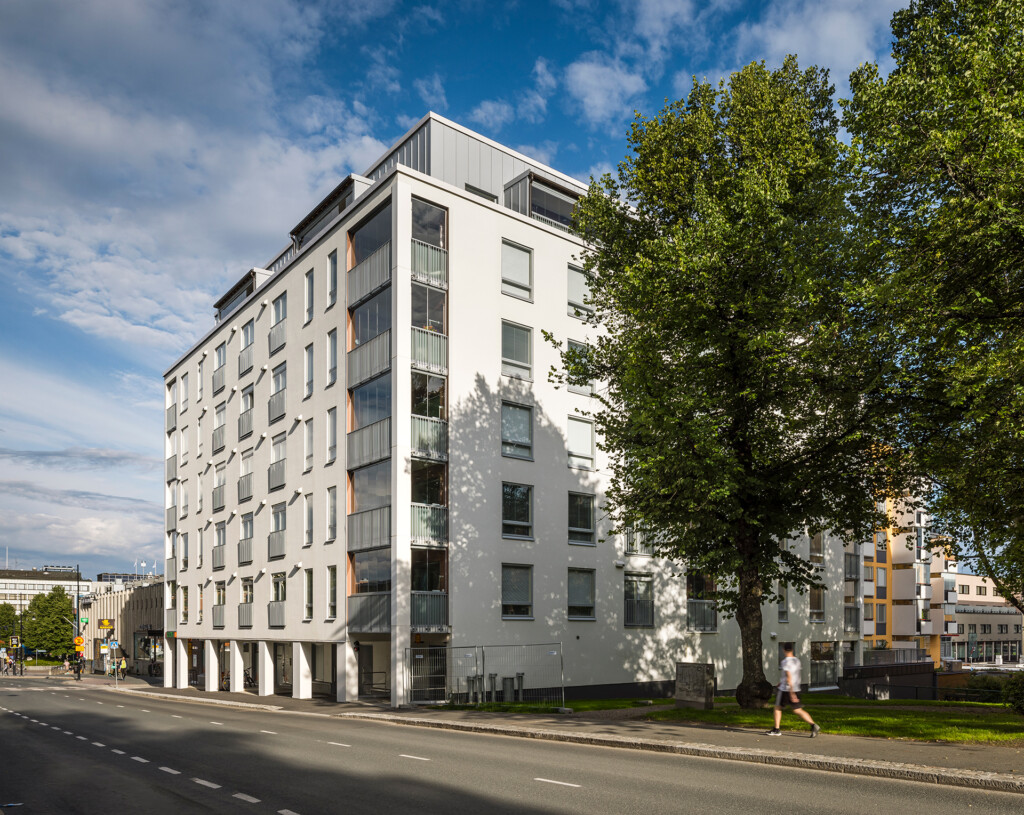 The building has a versatile variety of luminous apartments with long views offered from them thanks to the large windows. The ground floor has commercial and office spaces that are accessed from the arcade by the Tulliportinkatu side, an essential street in terms of public transport.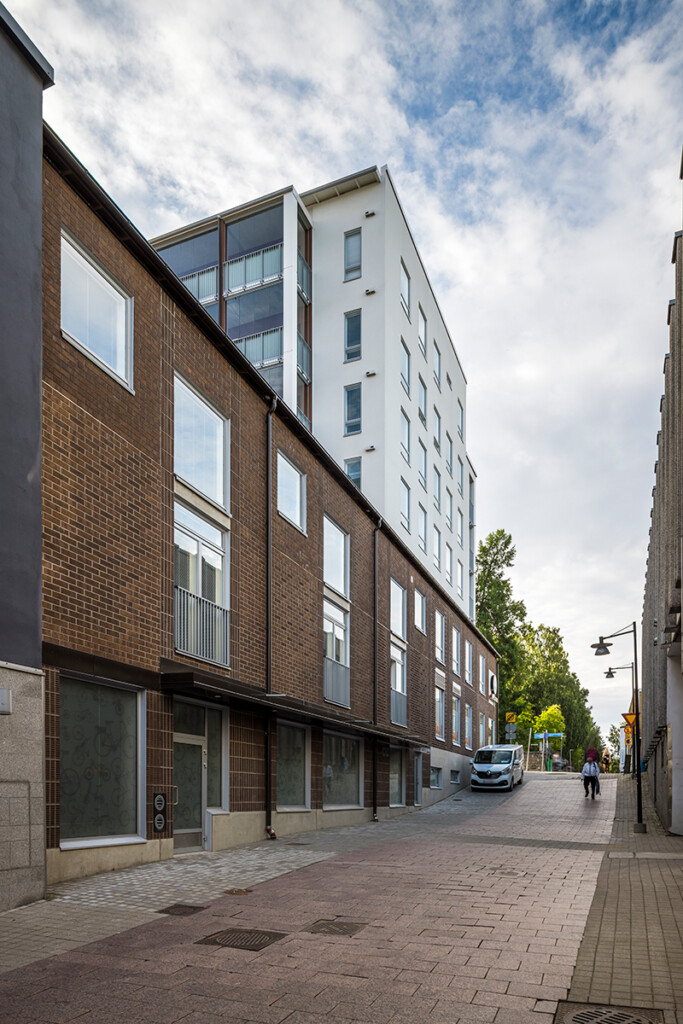 The facades are mainly plastered in white. The lower, alley side pedestal part is comprised of two-storey loft apartments with their own entrances. The pedestal's street facade is of brown brick tiles with a smooth surface and grooved ones on accent areas.