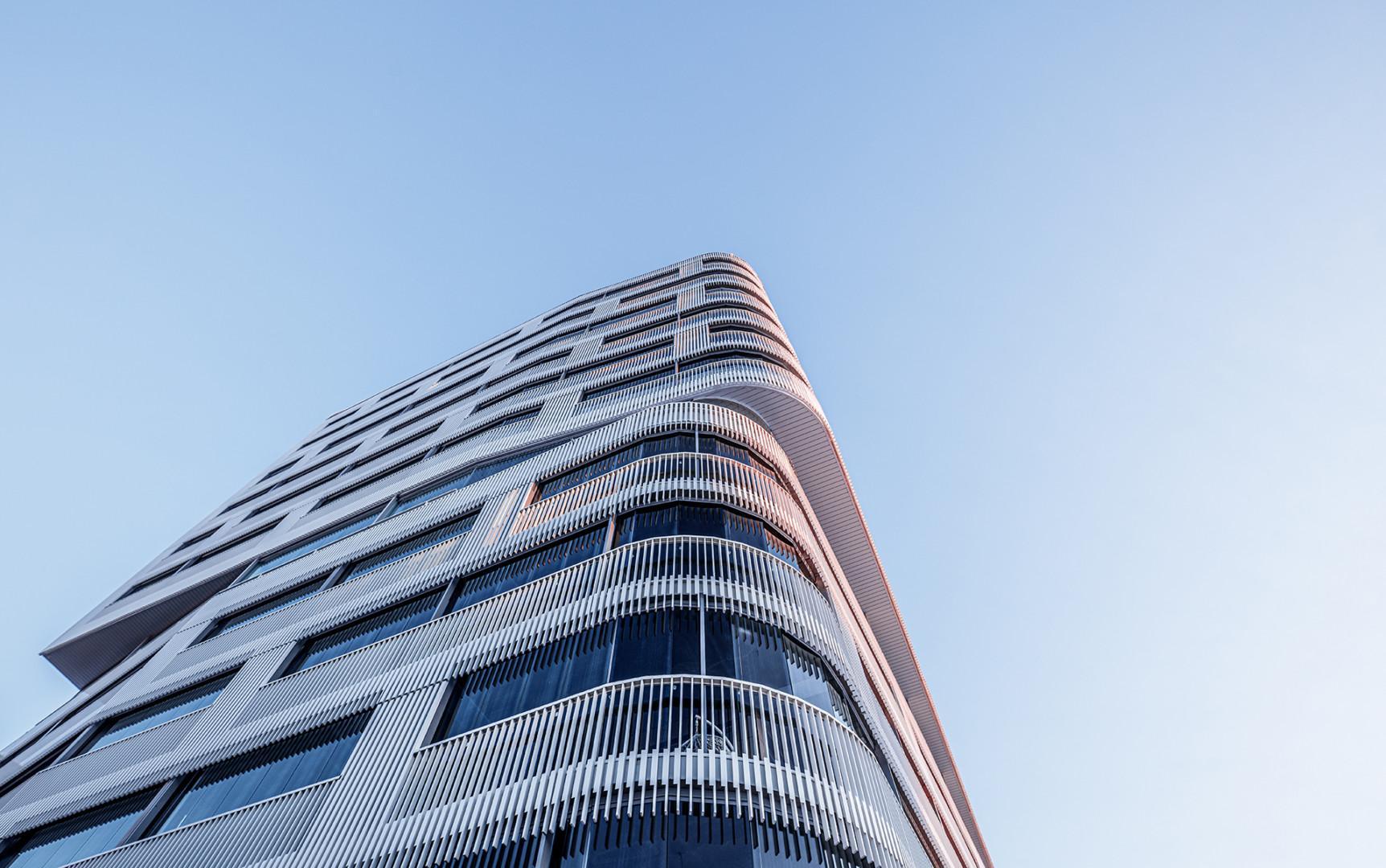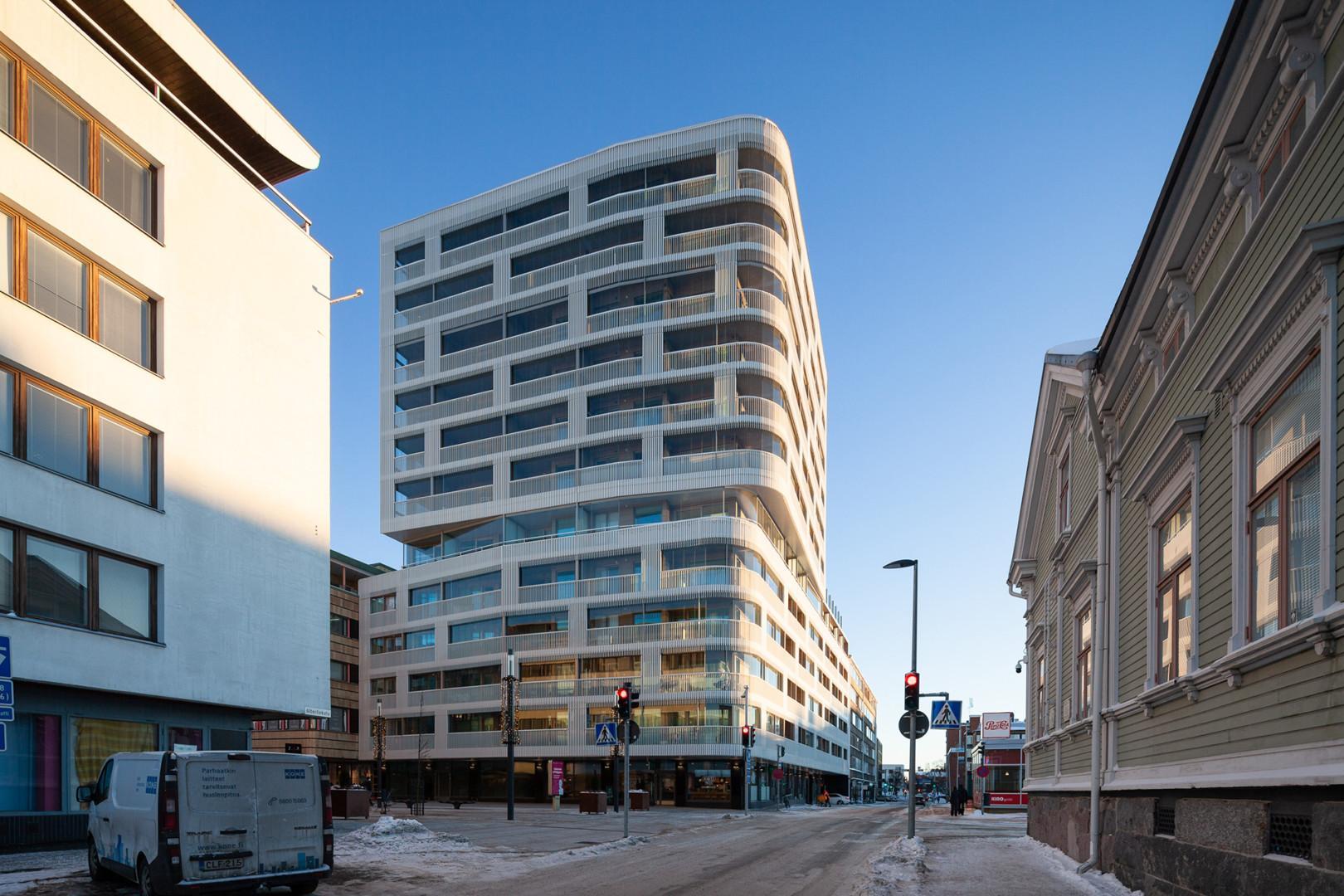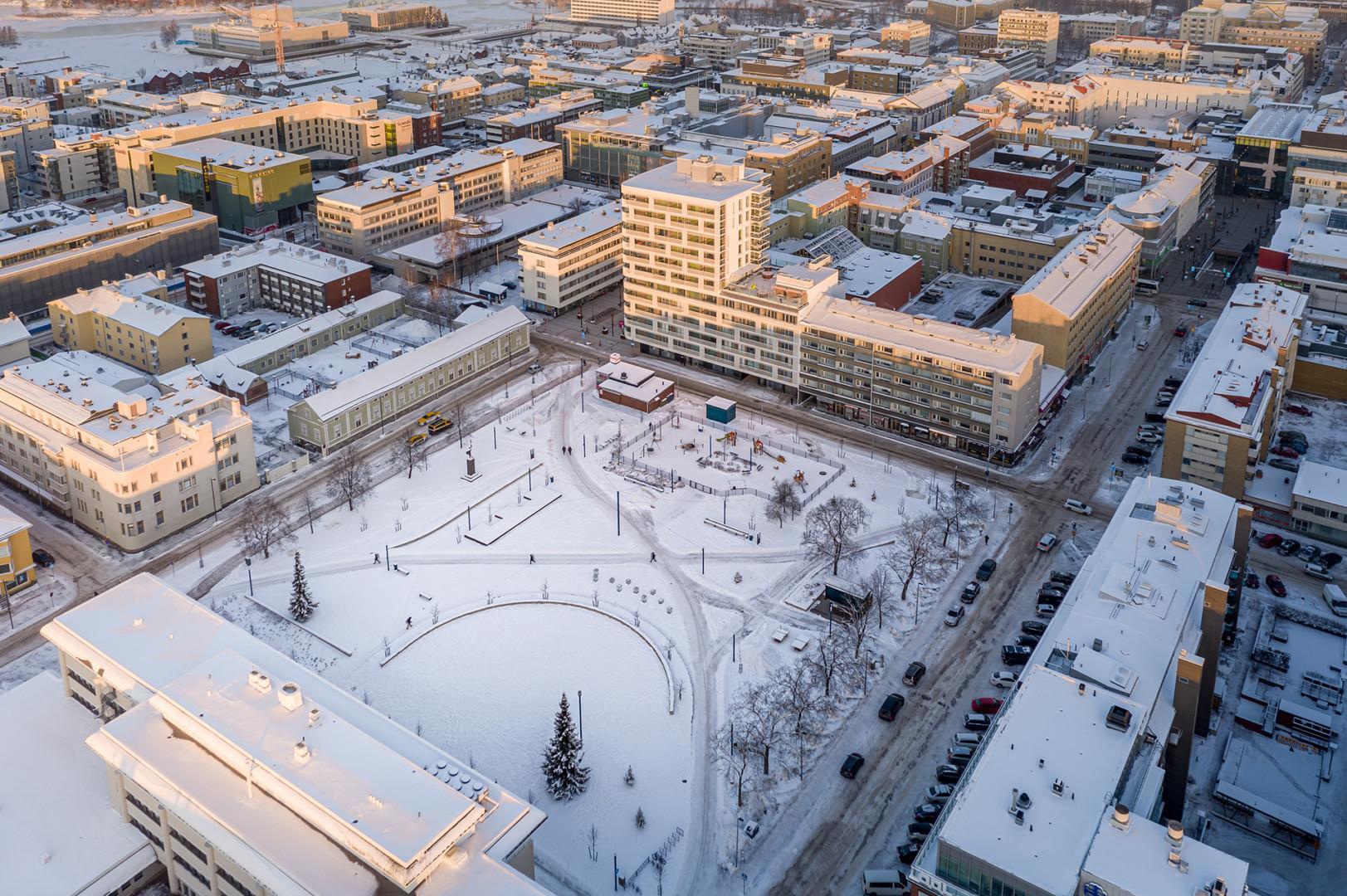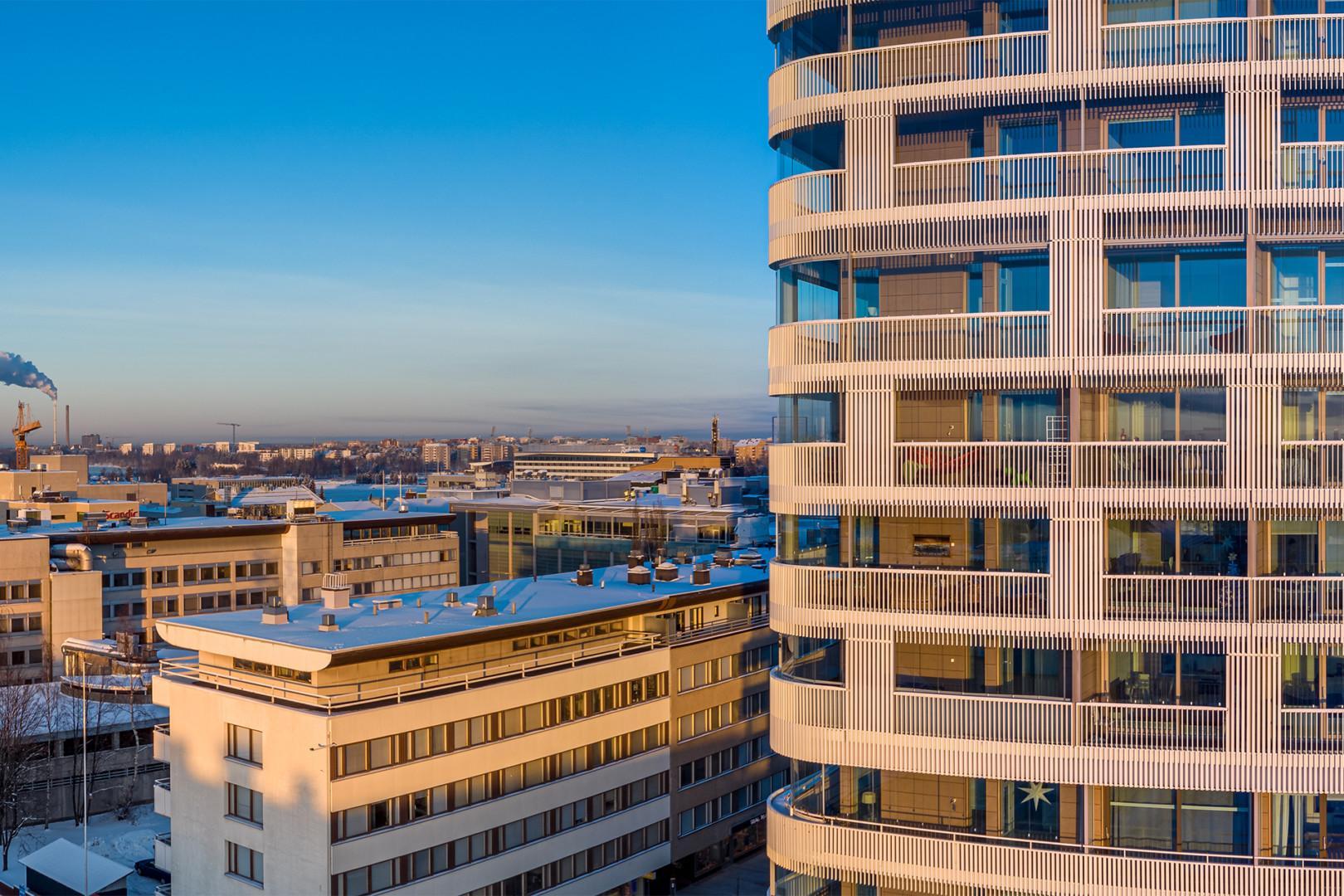 Apartment building in Oulu, Finland

2021

Scope

floor area 8 900 m2 / gross floor area 11 600 m2

Location

Vanhatulli / City Centre, Oulu

Client

Lehto Asunnot Oy

Housing cooperative

As Oy Oulun Marskinpuisto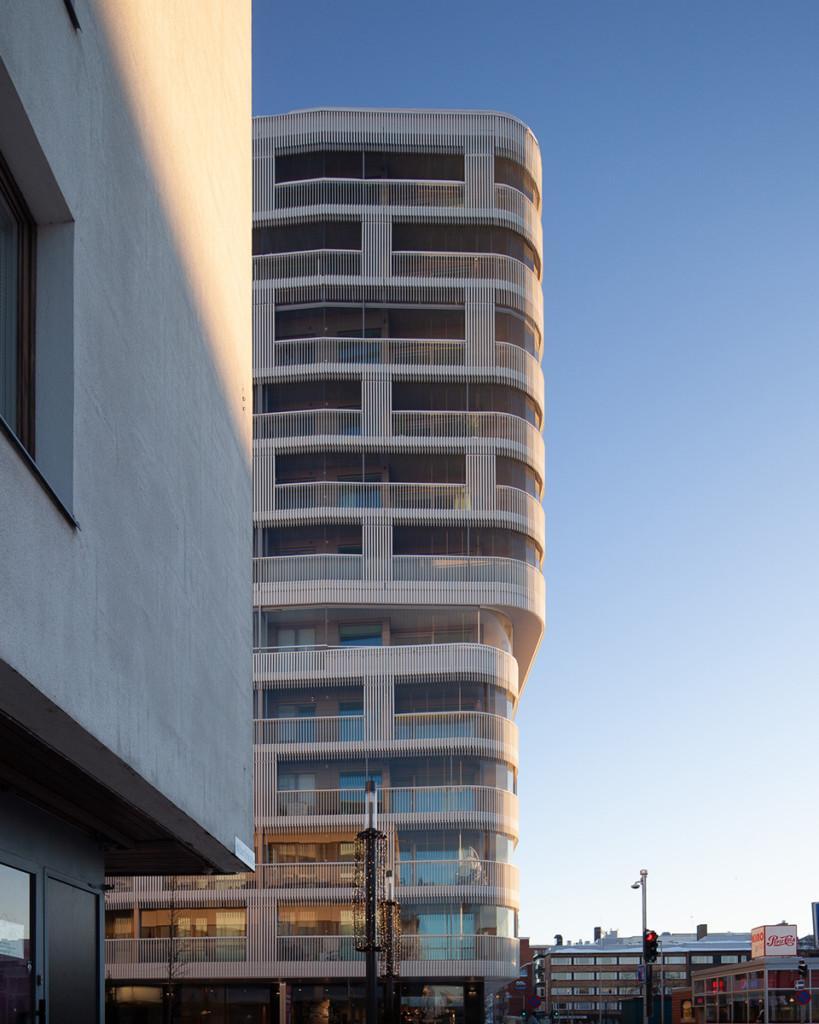 Starting point
The residential building Marskinpuisto is the fresh landmark in the centre of the city of Oulu. Higher than its neighbours, the building serves as the prominent southern end to the main pedestrian street Rotuaari.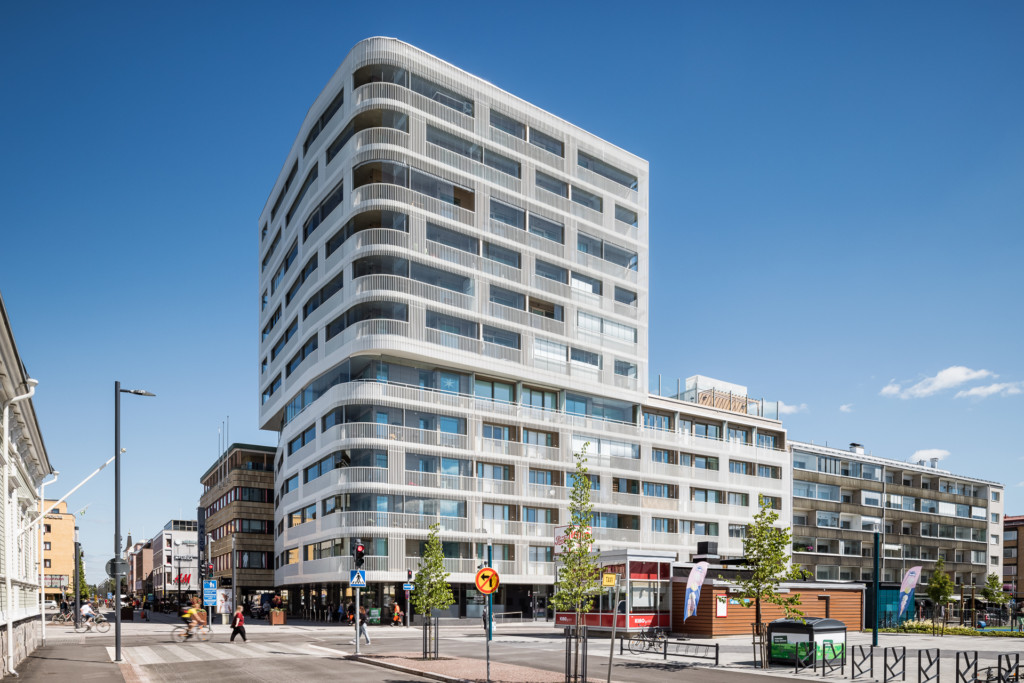 The building is located in the heart of Oulu, an area valuable to the cityscape where the pedestrian zone, the main thoroughfare and Mannerheiminpuisto Park intersect.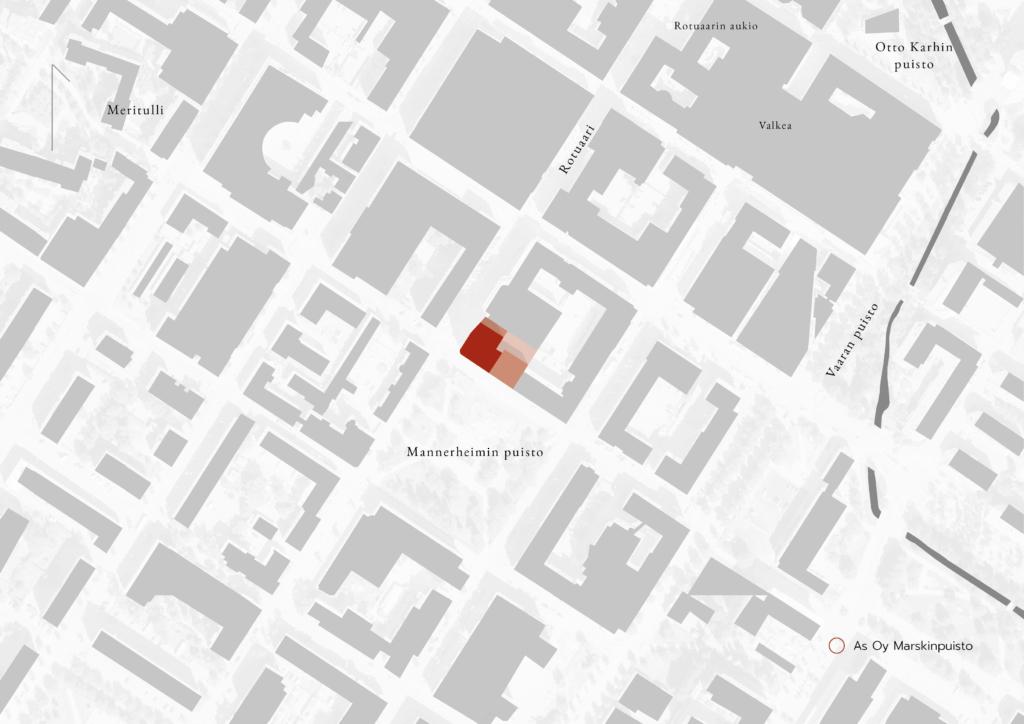 The 12-storey building consists of a tower resting on a pedestal similar in scale to adjacent buildings, and a courtyard on the roof of the pedestal. On the 2nd floor of the courtyard side, the terraces of the apartments open towards their own, verdant rooftop courtyard. The building mass emphasises the divergent shapes of the pedestal and the tower.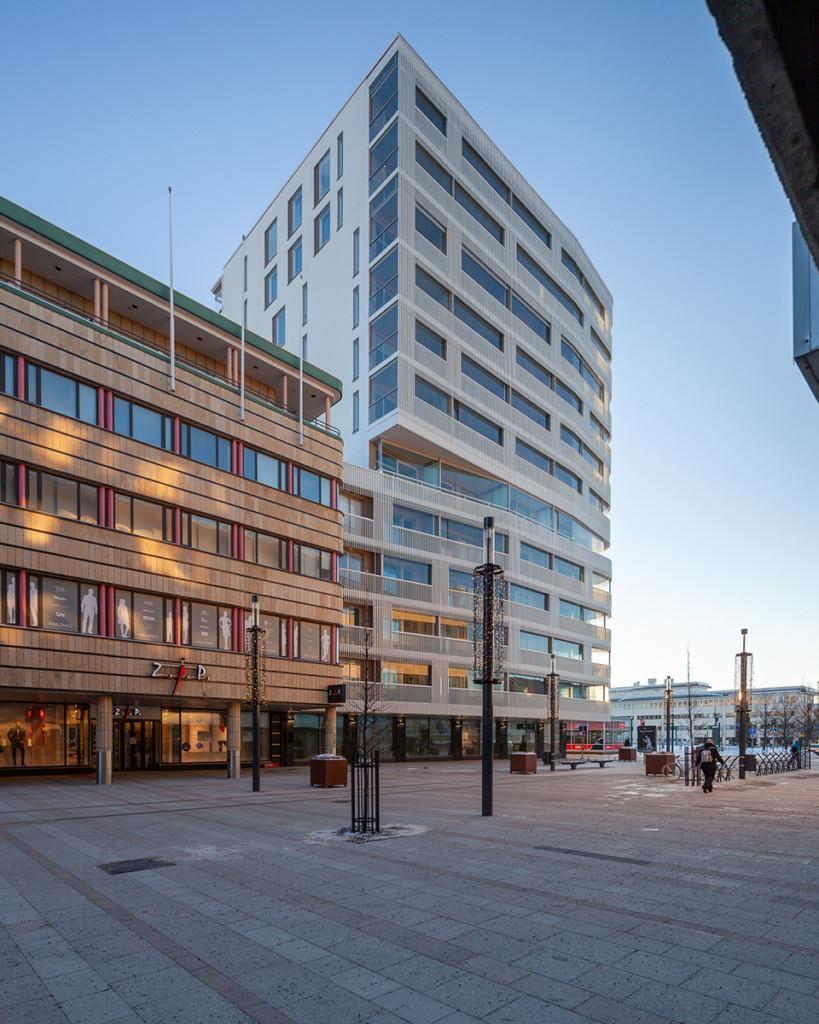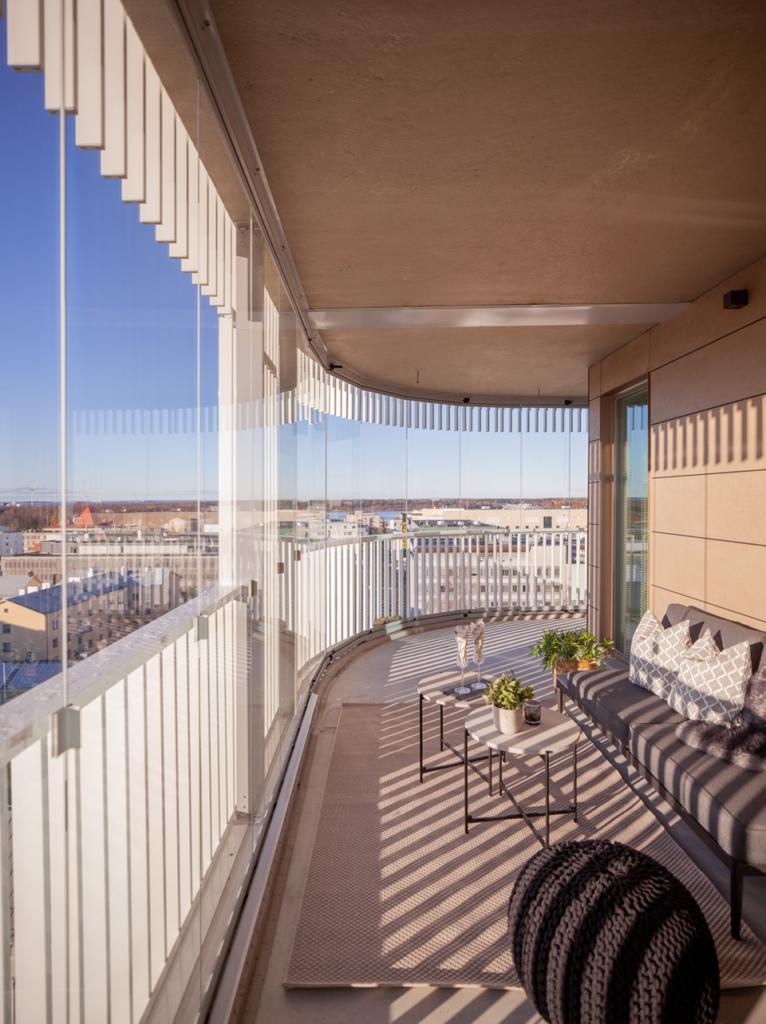 On the street side, the building is clad with a lively, vertical balcony facade, which curves around the corner.
The clear lines of the floor plans provide the apartments with plenty of natural light. Views are offered to the adjacent park and from the upper floors, to the Oulujoki river delta and the Baltic Sea.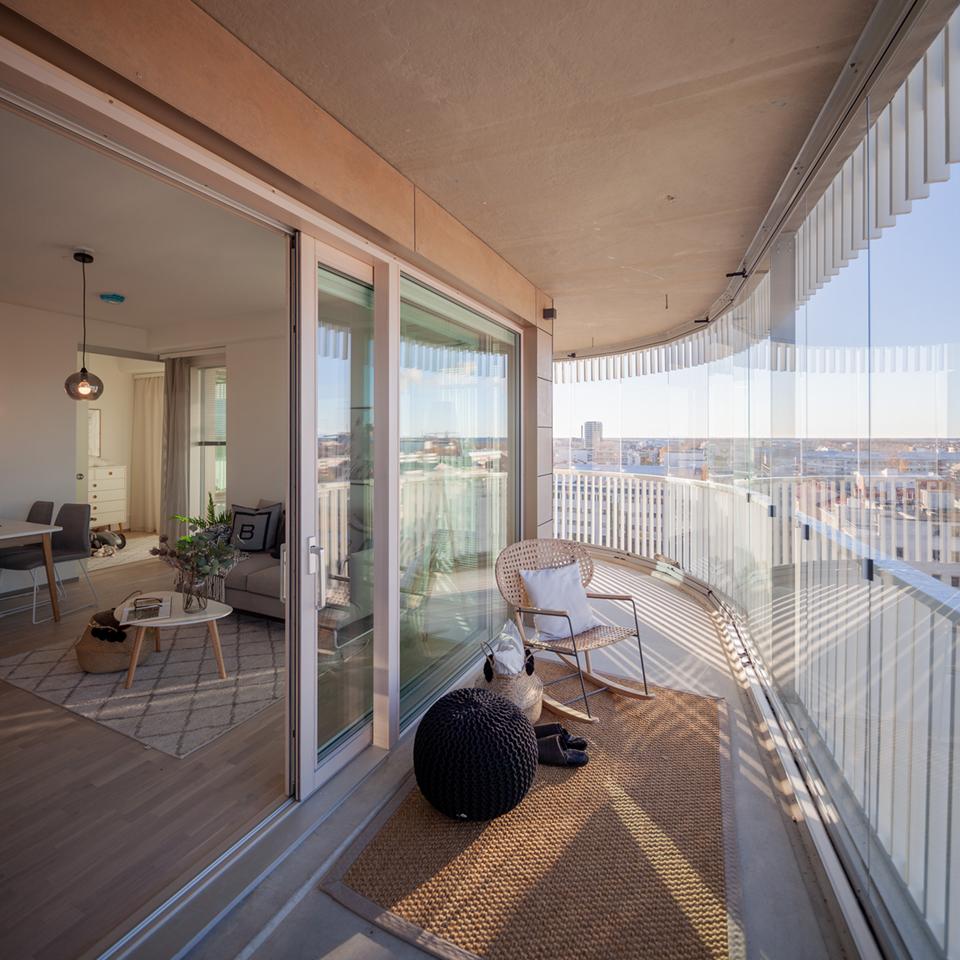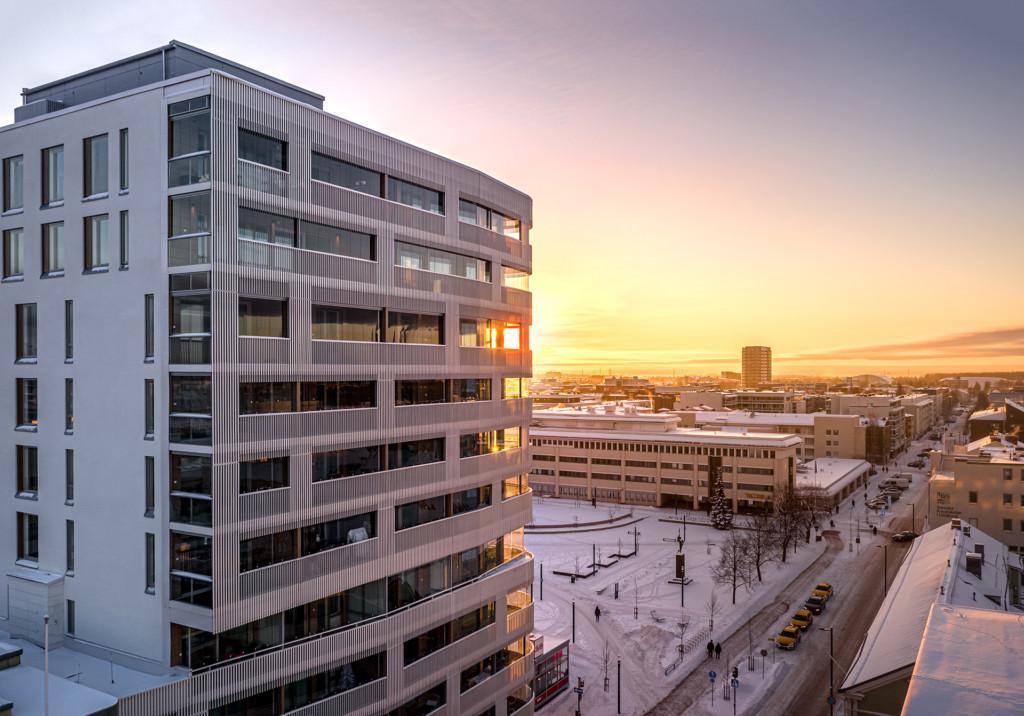 *photos Ville-Pekka Ikola, **photos Marko Kallio, ***photos Kuvio Oy