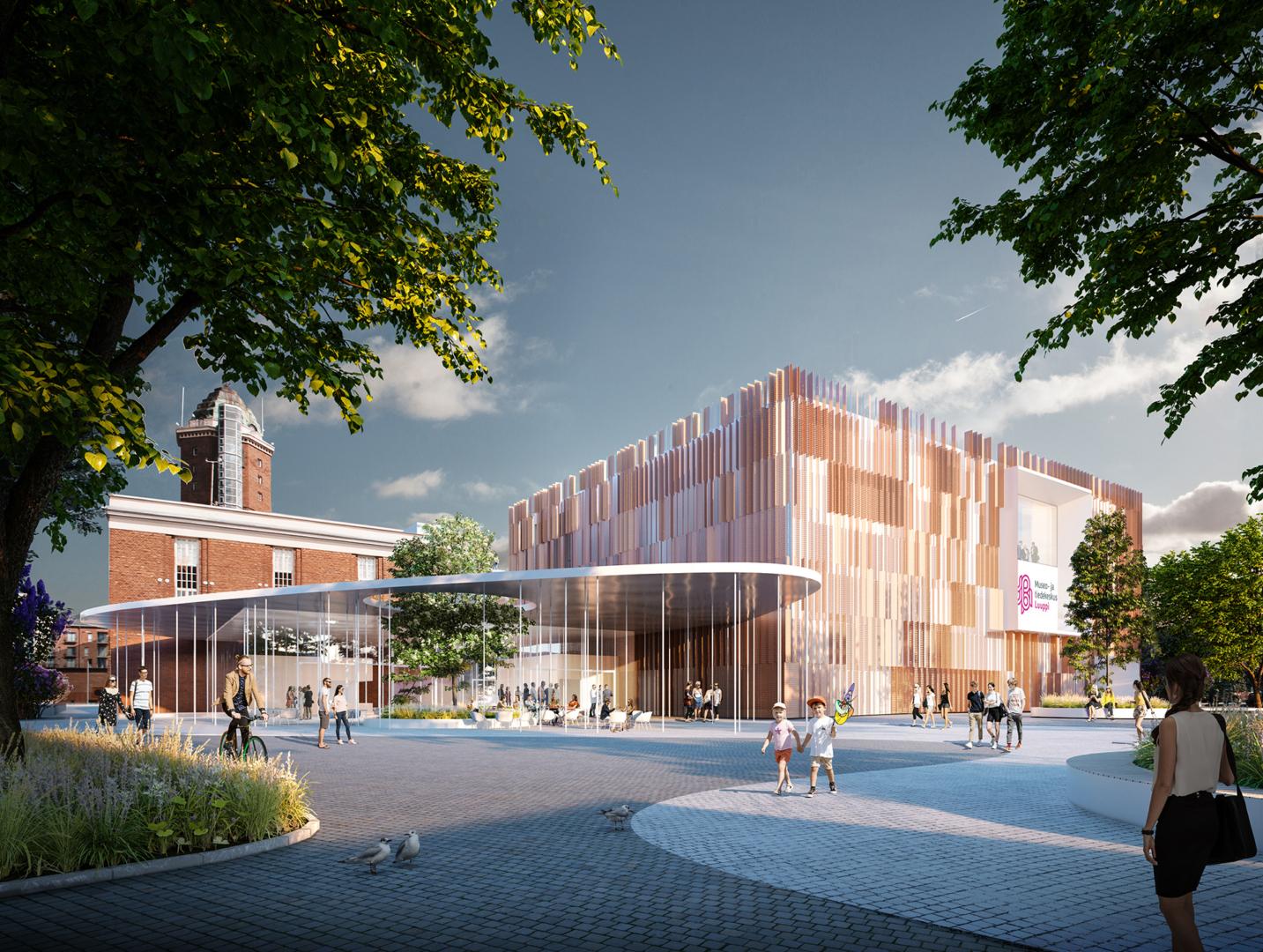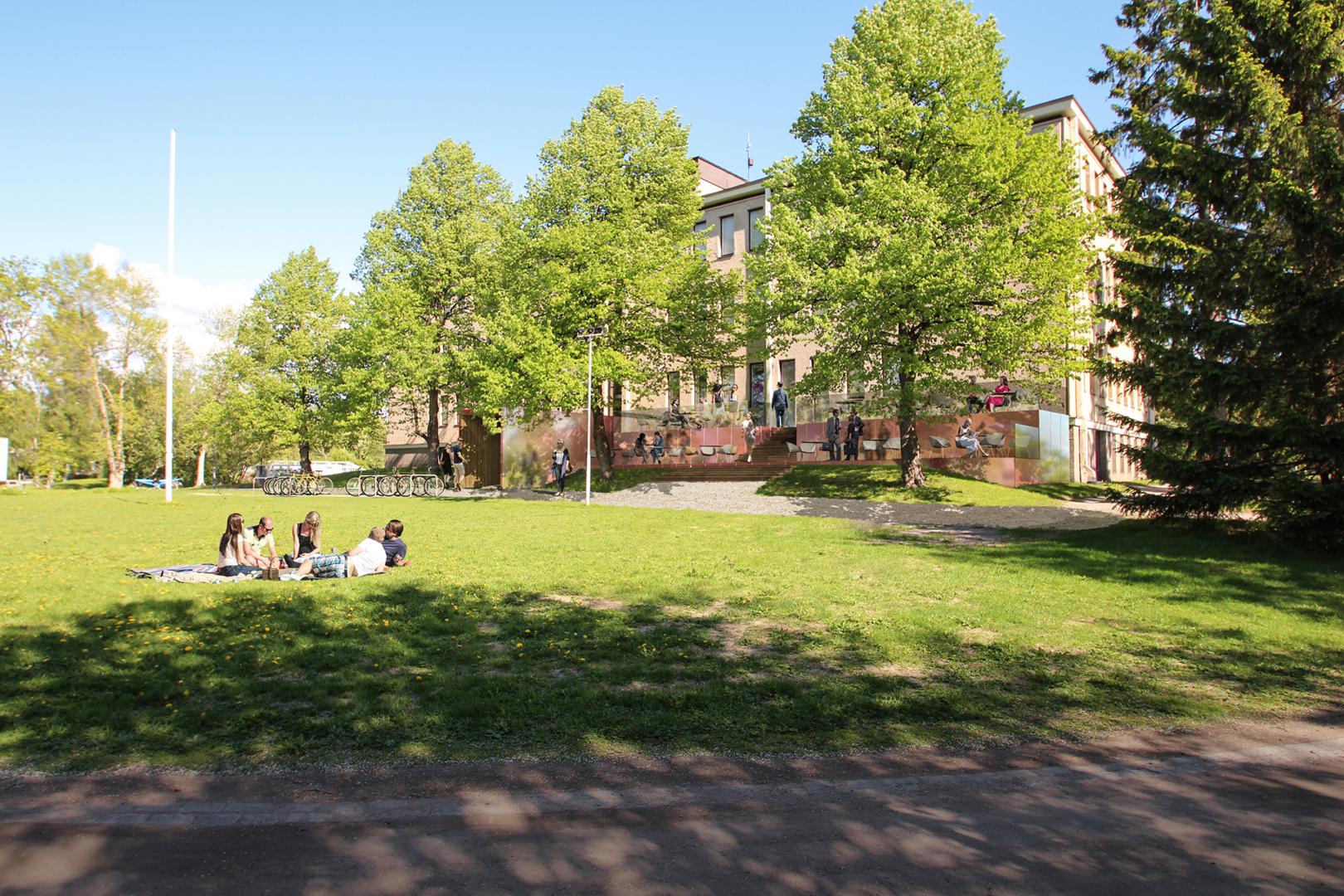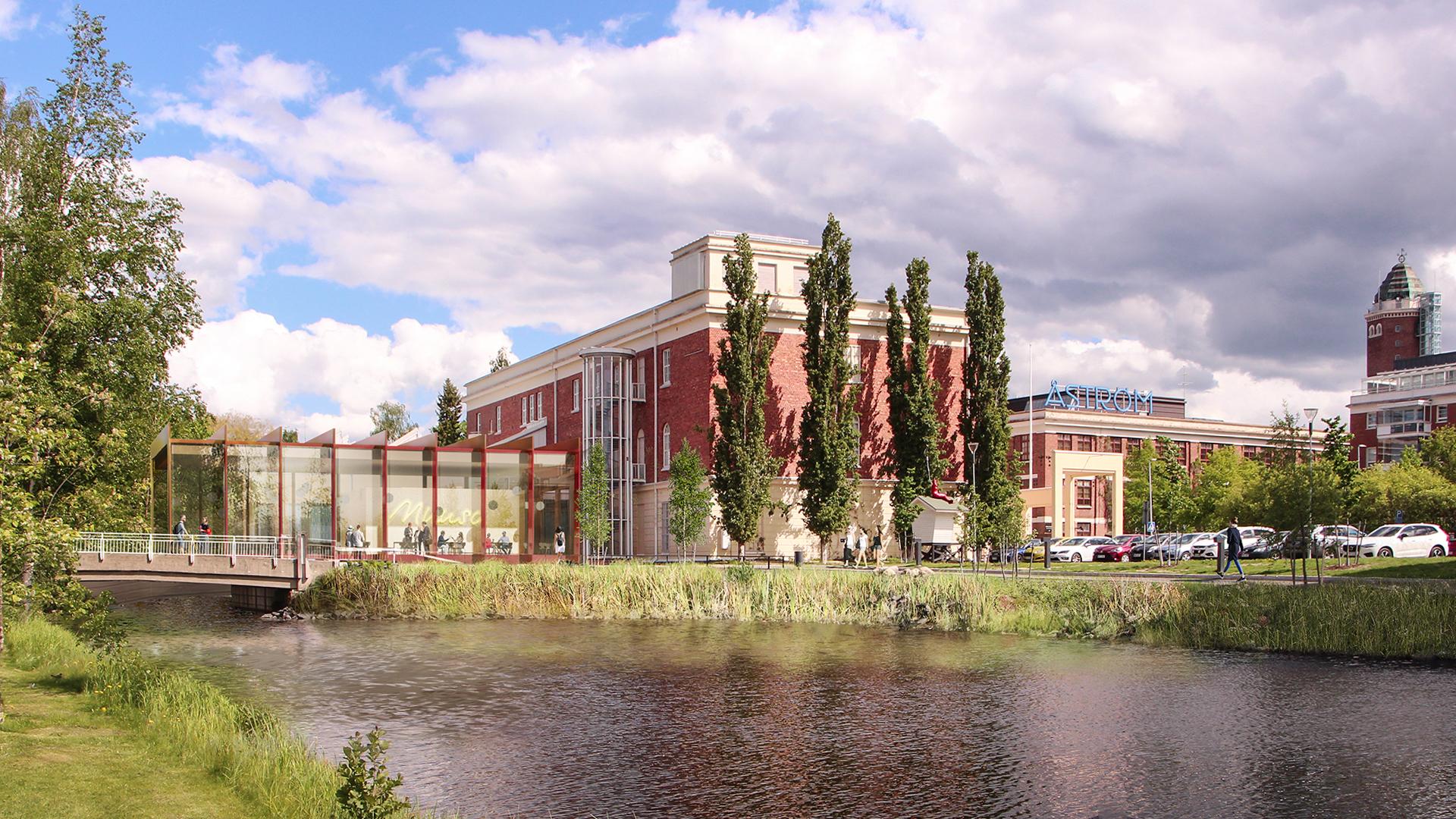 Museum and Science Centre Luuppi
Reference plans for improvements and extensions of Museum and Science Centre Luuppi

2020-2021

Scope

gross area ca. 10 000 m2

Location

Oulu

Client

City of Oulu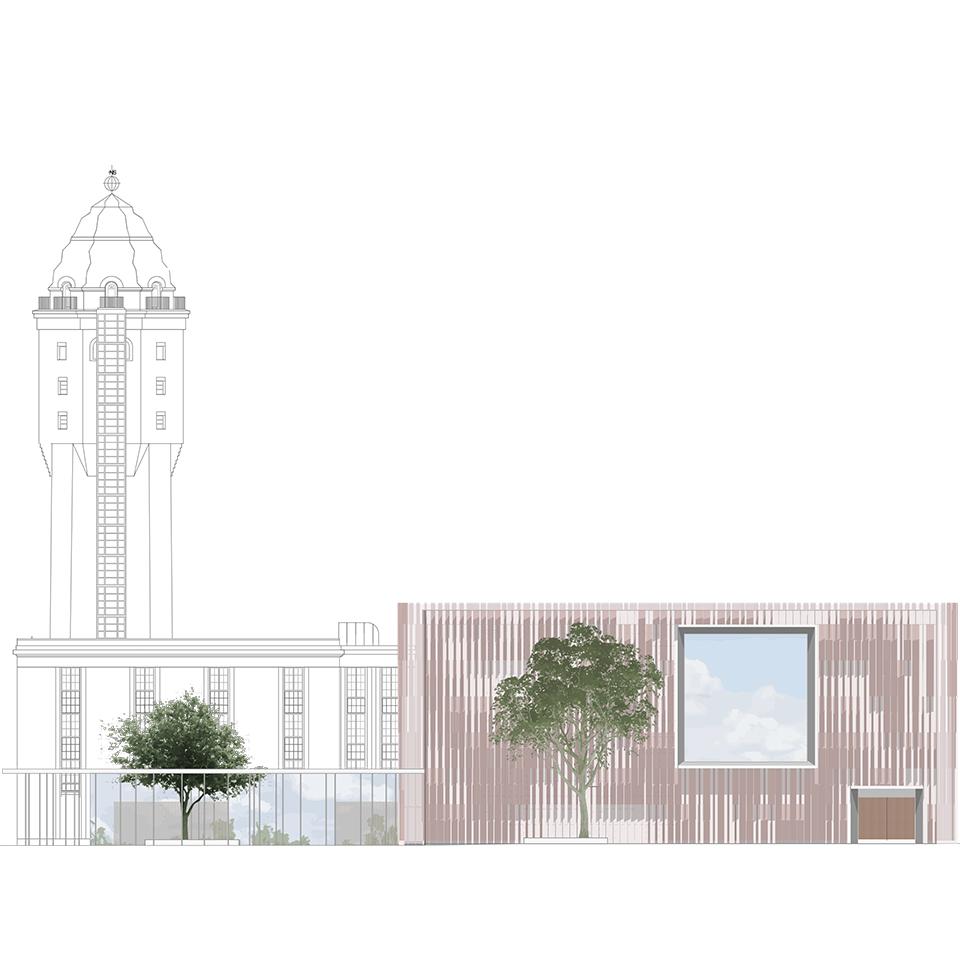 Starting point
Museum and Science Centre Luuppi consists of three museums in three historical buildings. The Northern Ostrobothnia Museum operates in a 1930s former library building called Ainola. Science Centre Tietomaa and Oulu Museum of Art operate in former Åström leather factory buildings and extensions.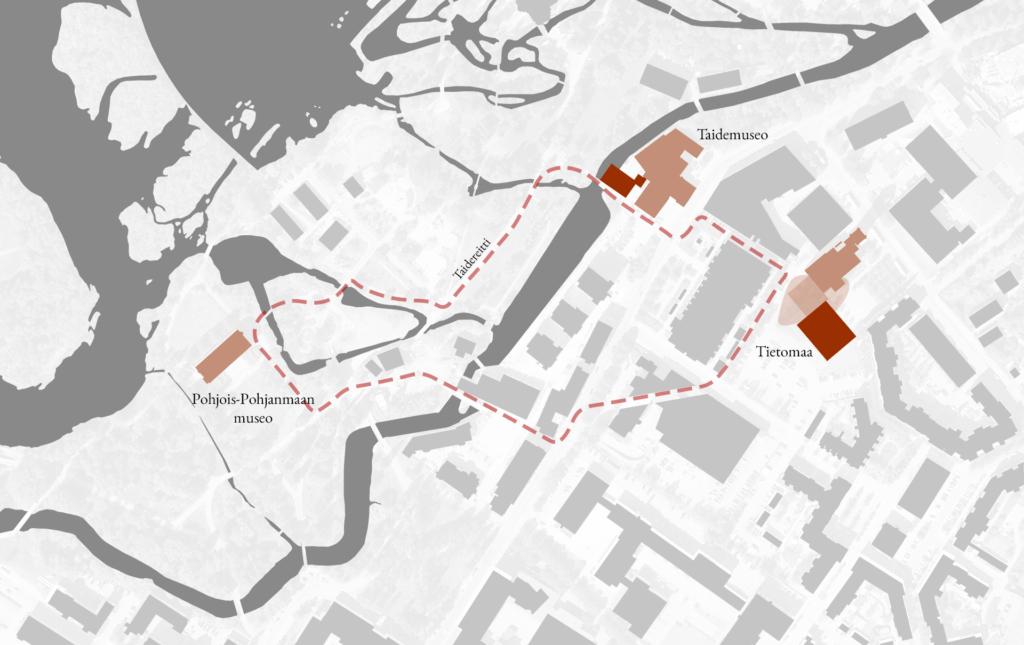 The task was to prepare reference plans for the improvements and extensions with two different options. In both versions Tietomaa's current science theatre from 1988 will be demolished and replaced with an extension more in line with modern-day needs. The difference between the versions is that in VE1 the museums continue to operate in three separate buildings, and in VE2 the extension of Tietomaa is larger and includes the functions of the Northern Ostrobothnia Museum.
Location
The buildings of Luuppi ("Loop") are located in the uniquely beautiful Ainola park, in the delta of Oulujoki river. Tietomaa is the focal public building of the Myllytulli district, and its role within the cityscape can be improved upon considerably with a new extension.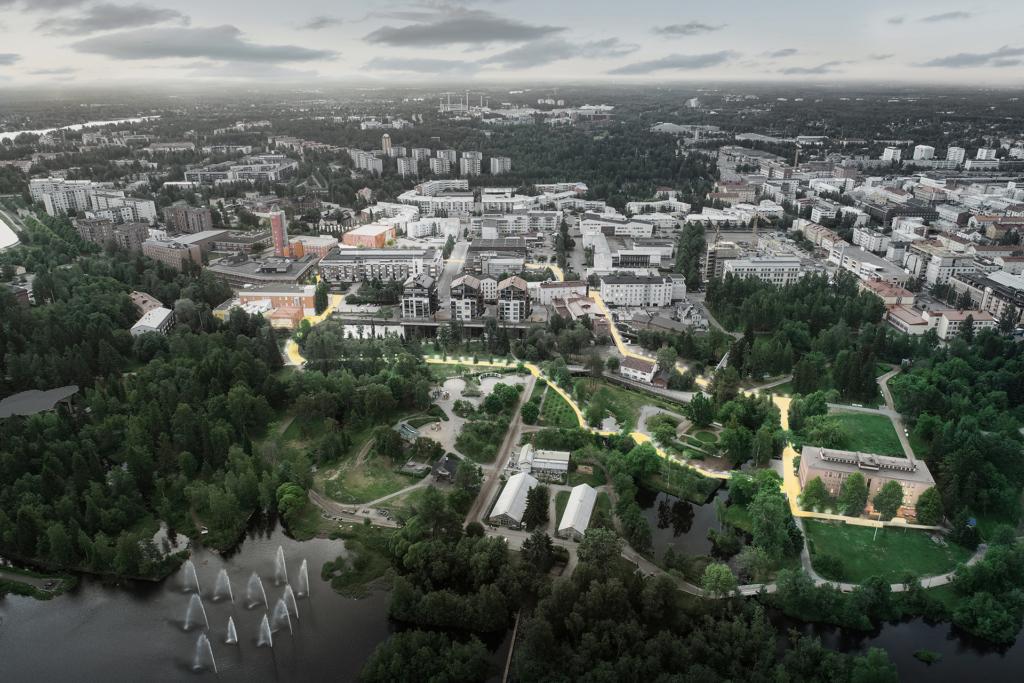 Solution
In the version retaining the Ainola building's museum use, VE1, the aim was to emphasize the possibilities of the museum in the activation of the park. A new accessible entrance as well as a café and a terrace were designed for the already popular delta side of the museum. Throughout the entire park, an art route leading from building to building named Ulko-Luuppi ("Outer Loop") was conceived.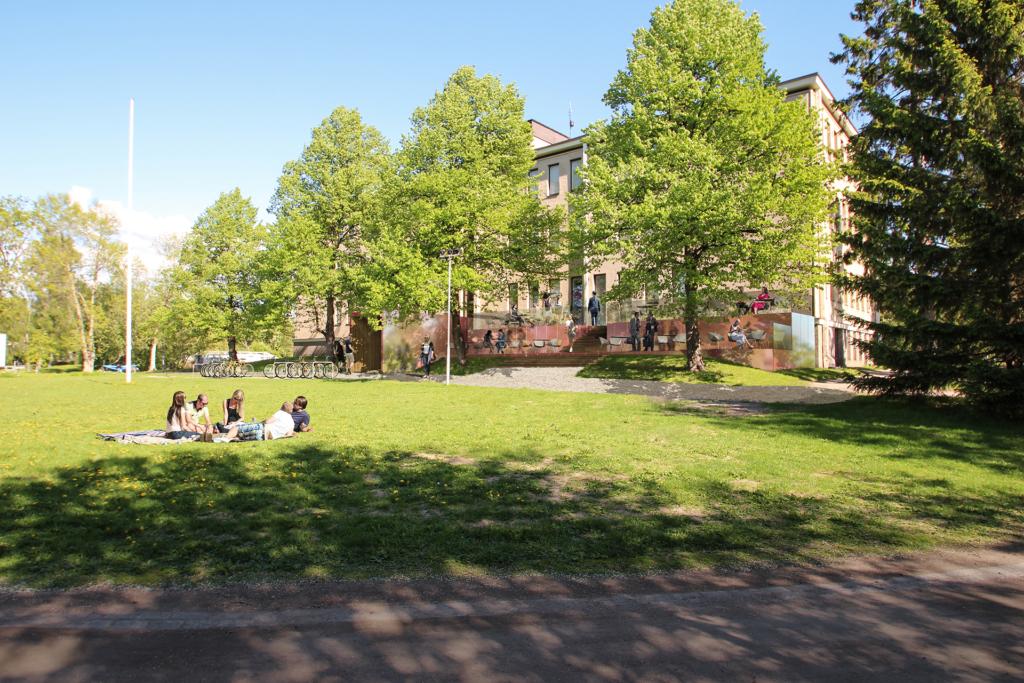 In both versions of Tietomaa's extension, the old and new parts are joined together by a new, imposing restaurant-lobby at ground level. The lobby is easily accessible from three different directions; from the parking lot, from the side of the current entrance and from the art museum's side. No direction is excluded.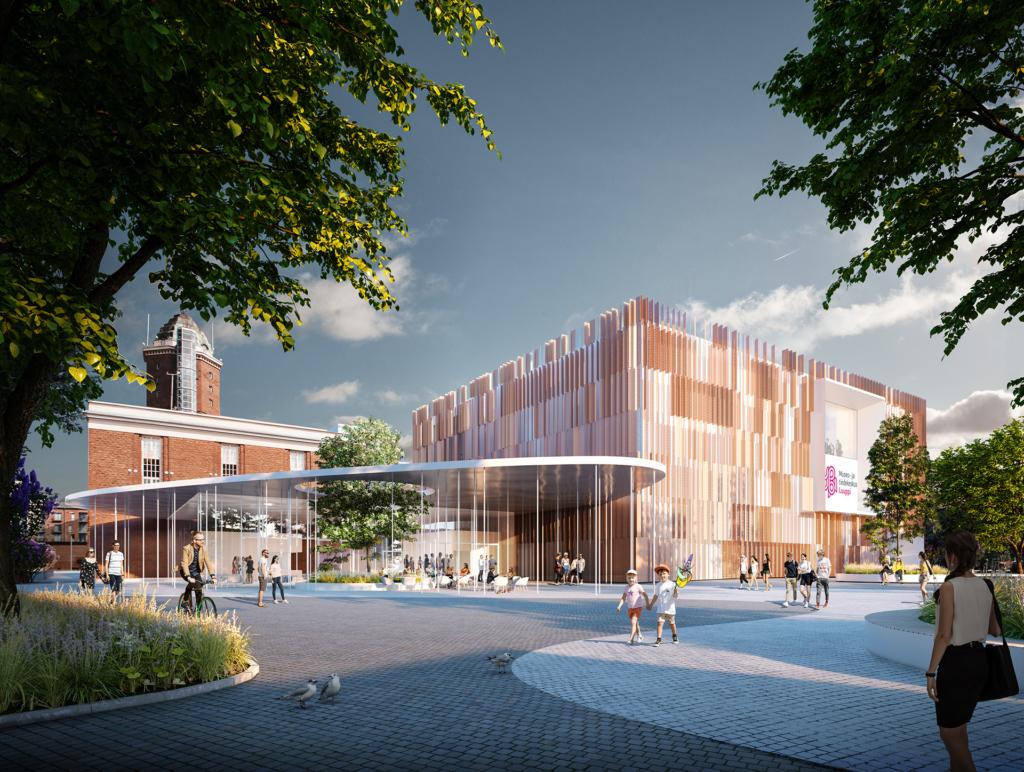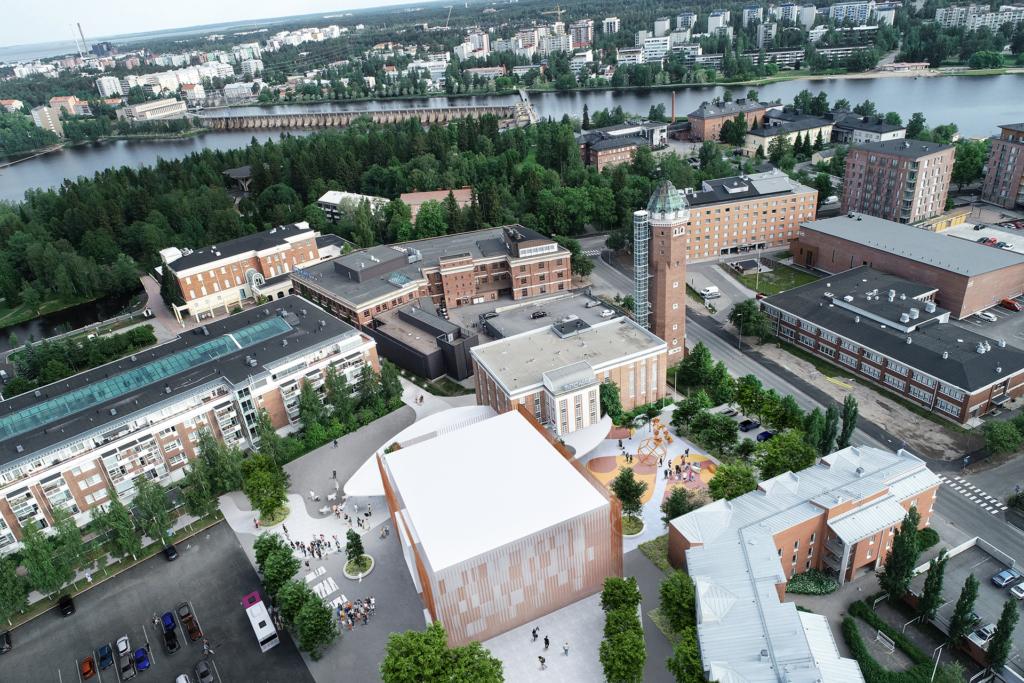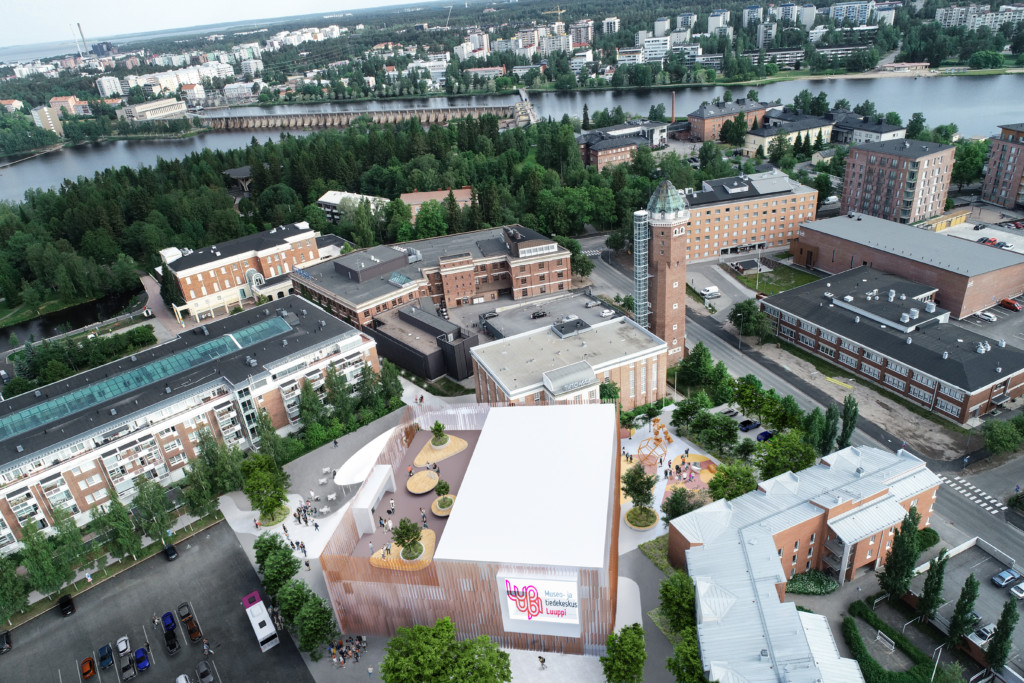 The larger and smaller extensions are placed with same principles, encasing extensive exhibition spaces and a multi-use blackbox space with its ancillary spaces. The smaller of the versions, VE1, was set at right angles in relation with the old, and the more extensive VE2 created surrounding urban spaces better by a rotation of the coordinates.
The quite closed exhibition spaces were composed to be clad in an intriguing double facade, blending with the historic milieu by its colours and materials.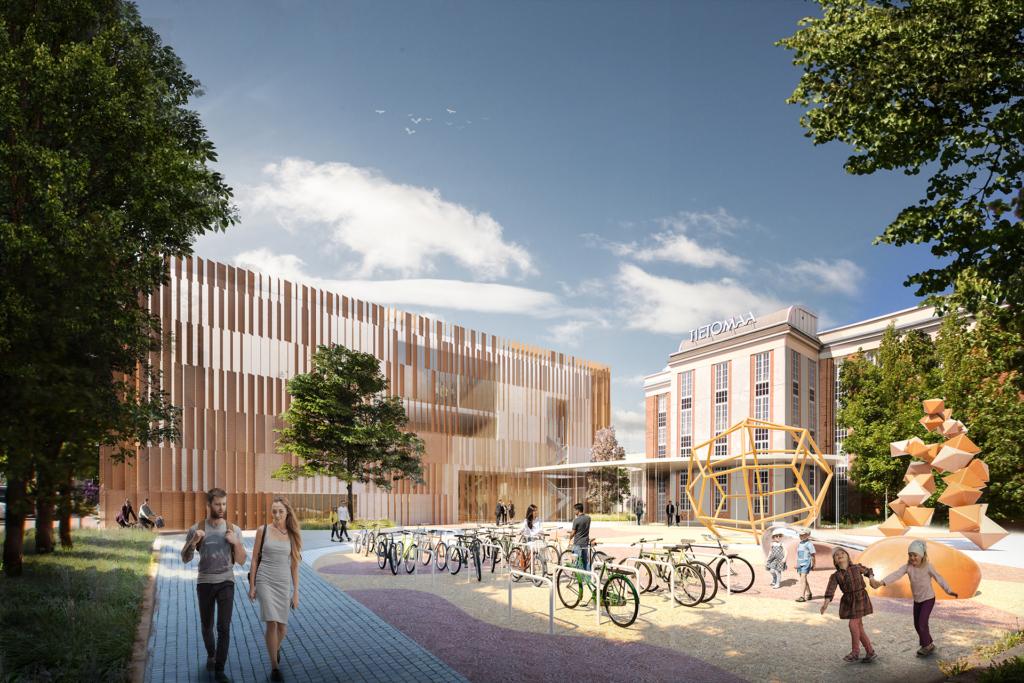 For the yard of the art museum, a café expanding the beautiful views of the Ainola park was designed, usable also separately for private events.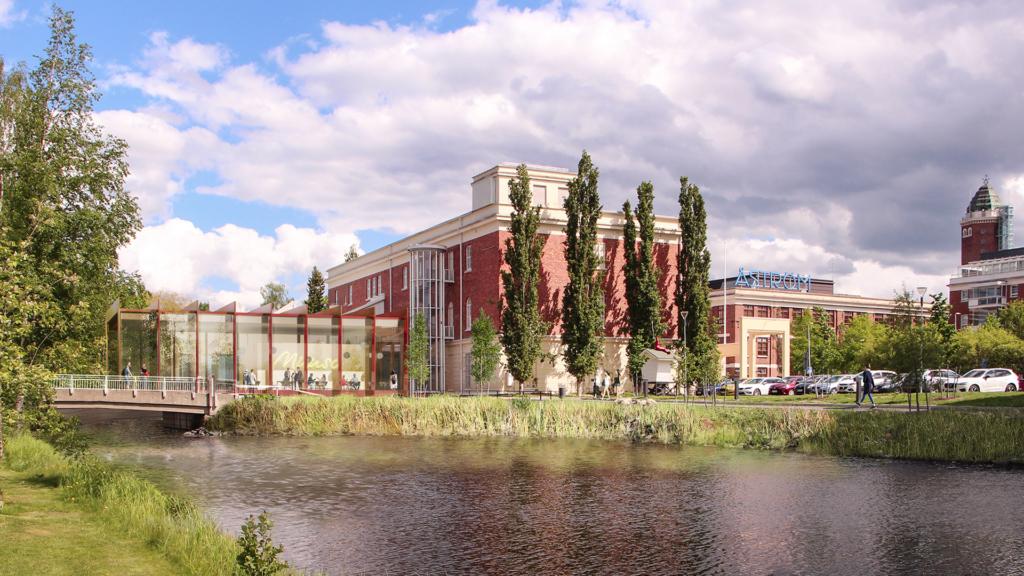 images Wide Visuals + LUO Architects