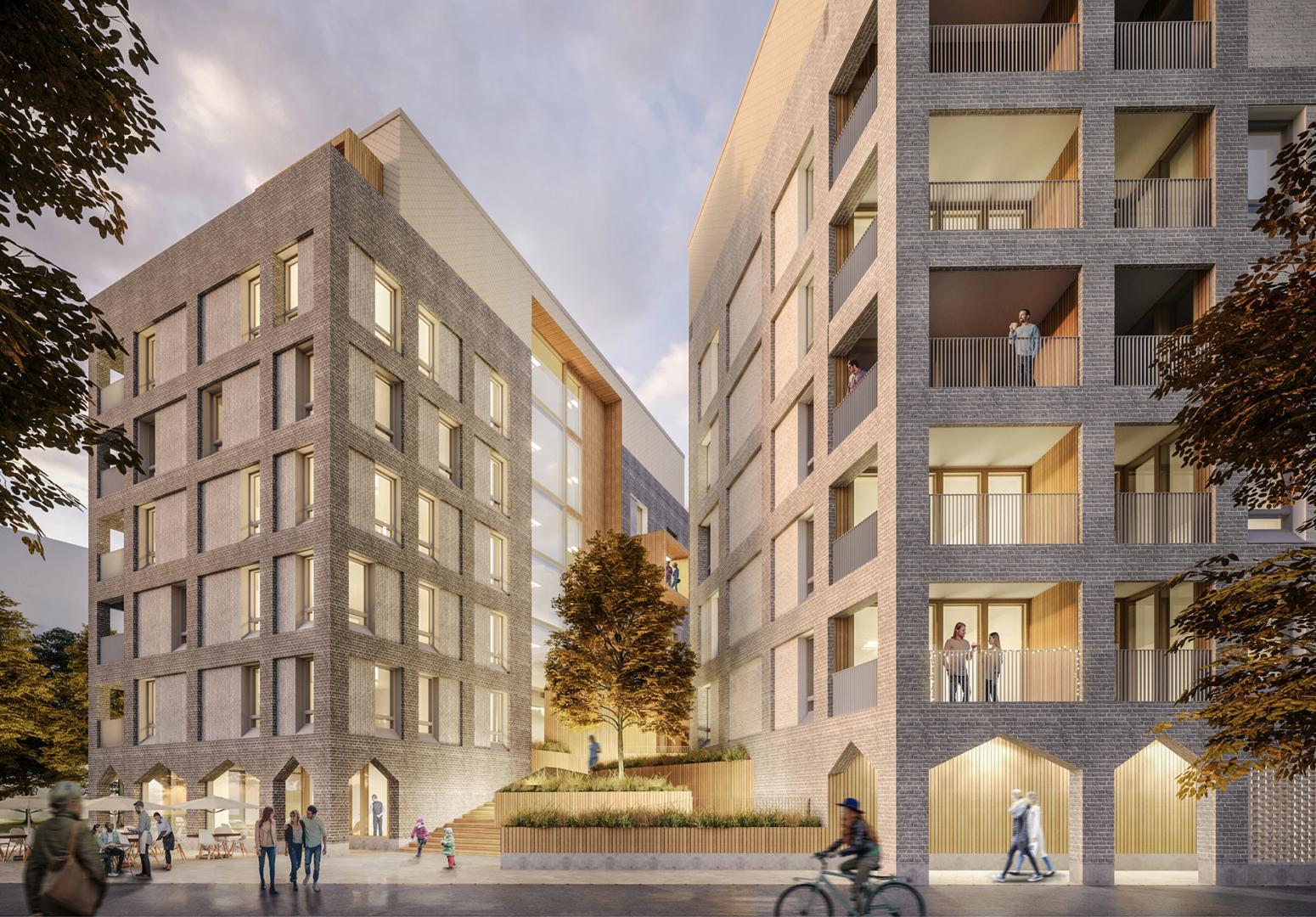 Architectural design for a site allocation application

2018

Concept name

"Yhdessä" (Together)

Scope

17 700 kem2

Location

Verkkosaari, Helsinki

Client

Lehto Asunnot Oy

Partners

Asuntosäätiön Asumisoikeus Oy, Etukodit Oy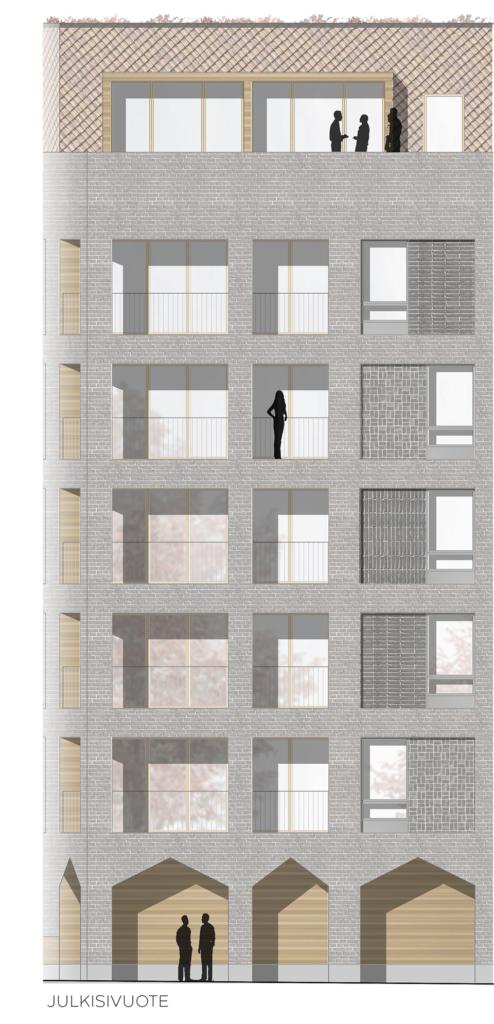 Starting point
Designed for a site allocation application for the Kalasatama area of Helsinki, we aimed for high architectural quality, placemaking and a sense of community by creating shared spaces and courtyards.
Design themes included family housing, the smart use of resources with versatile shared spaces for those living alone, technical innovations and ecological solutions.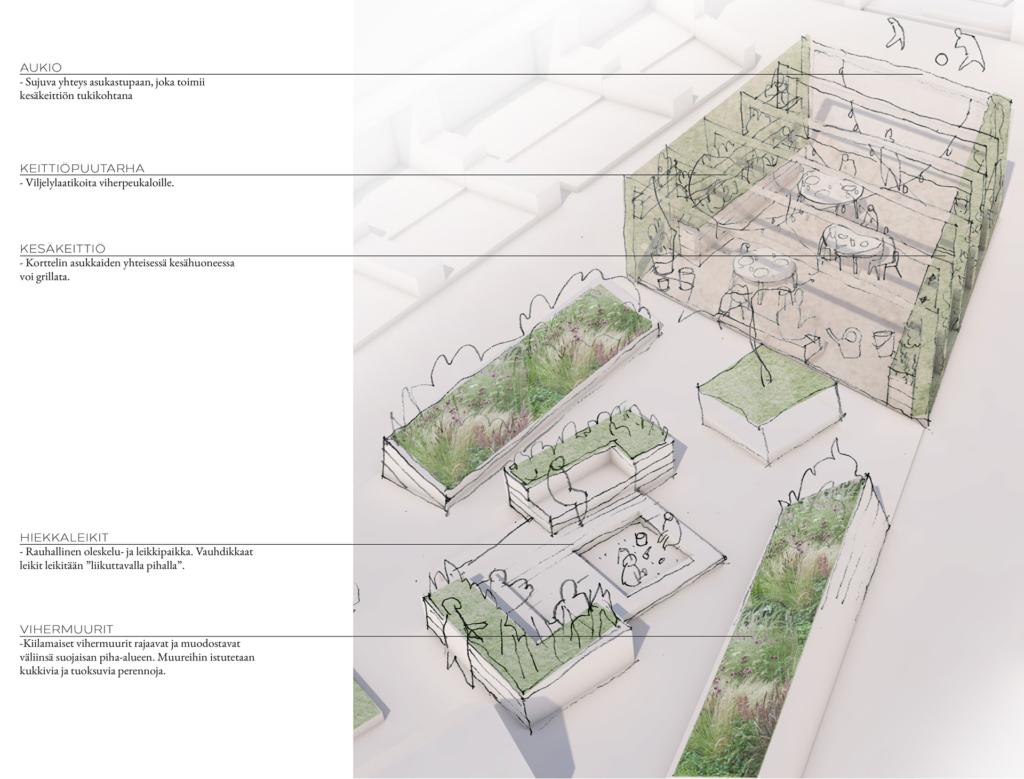 A diverse social demographic was sought after through the use of various housing financing and management models, including social housing, subsidised and non-subsidised ownership.
The block is located near Verkkosaarenranta as part of a dense, newly being constructed urban environment.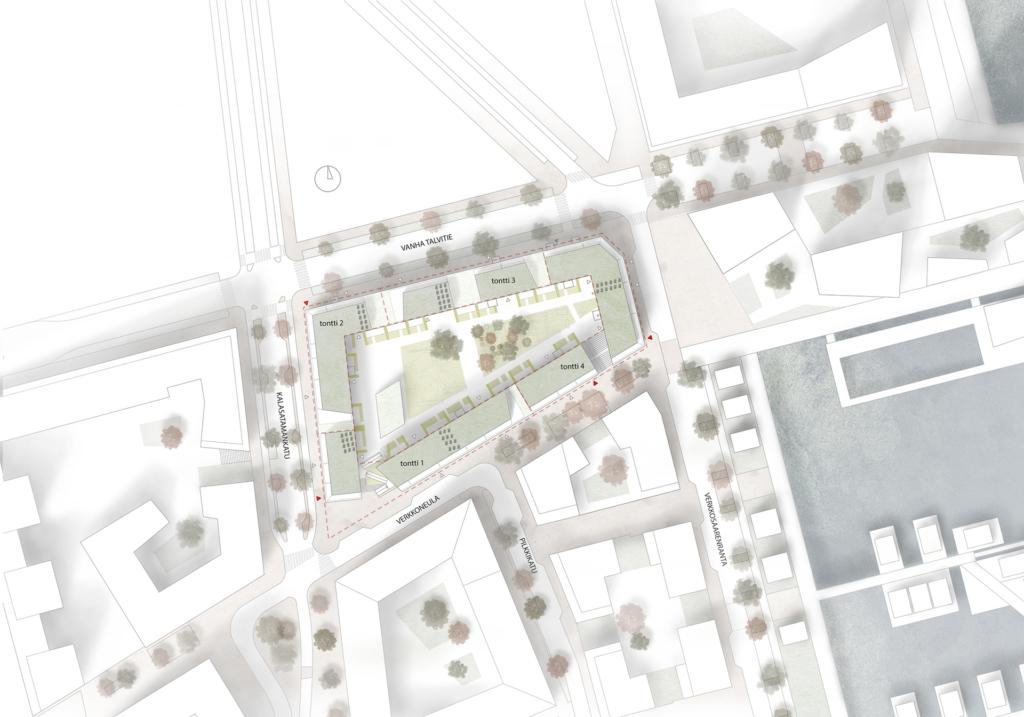 Solution
The block is built encircling a verdant courtyard, with accessways opening up between the buildings, including wide stairs down to the street and city squares.

The facades are predominantly of kiln-fired brick and larch cladding. The recessed wall surfaces of the topmost storey are covered with shingle-like metal sheets and wood, and the roofs are green roofs with a large number of solar panels.
The plan's architecture takes the special features of the site into account in its spatial solutions and in its effect on the urban landscape. The carbon neutral use of wood construction was studied as part of the project.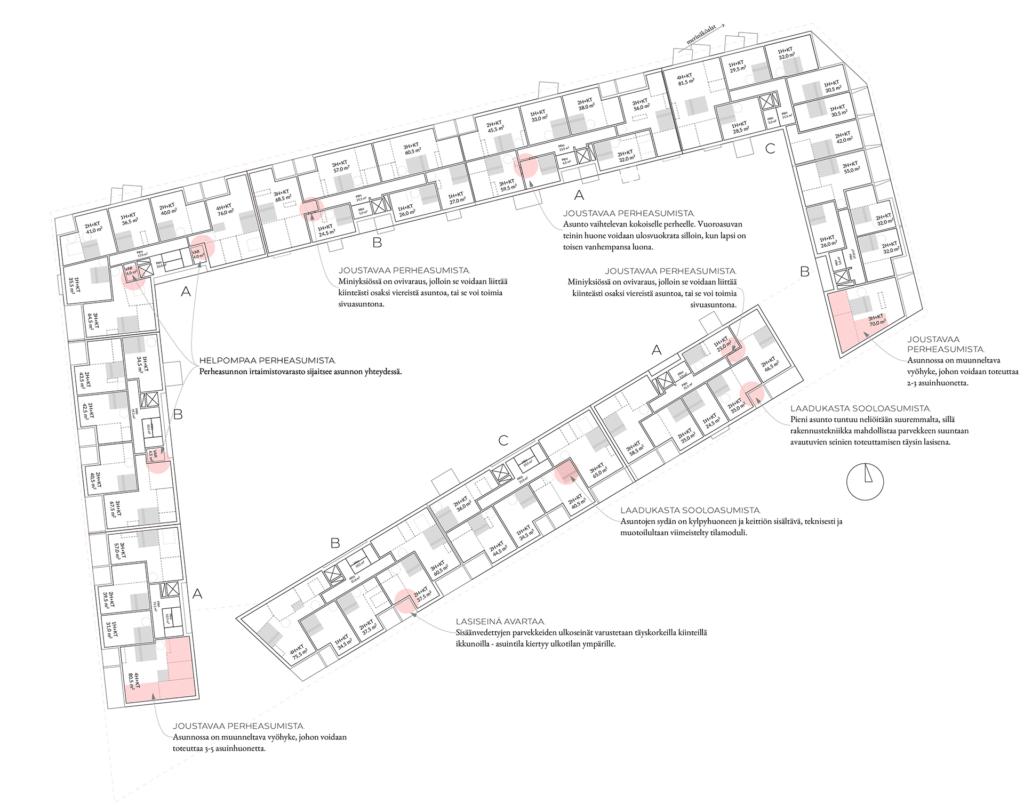 *visualization Wide Visuals