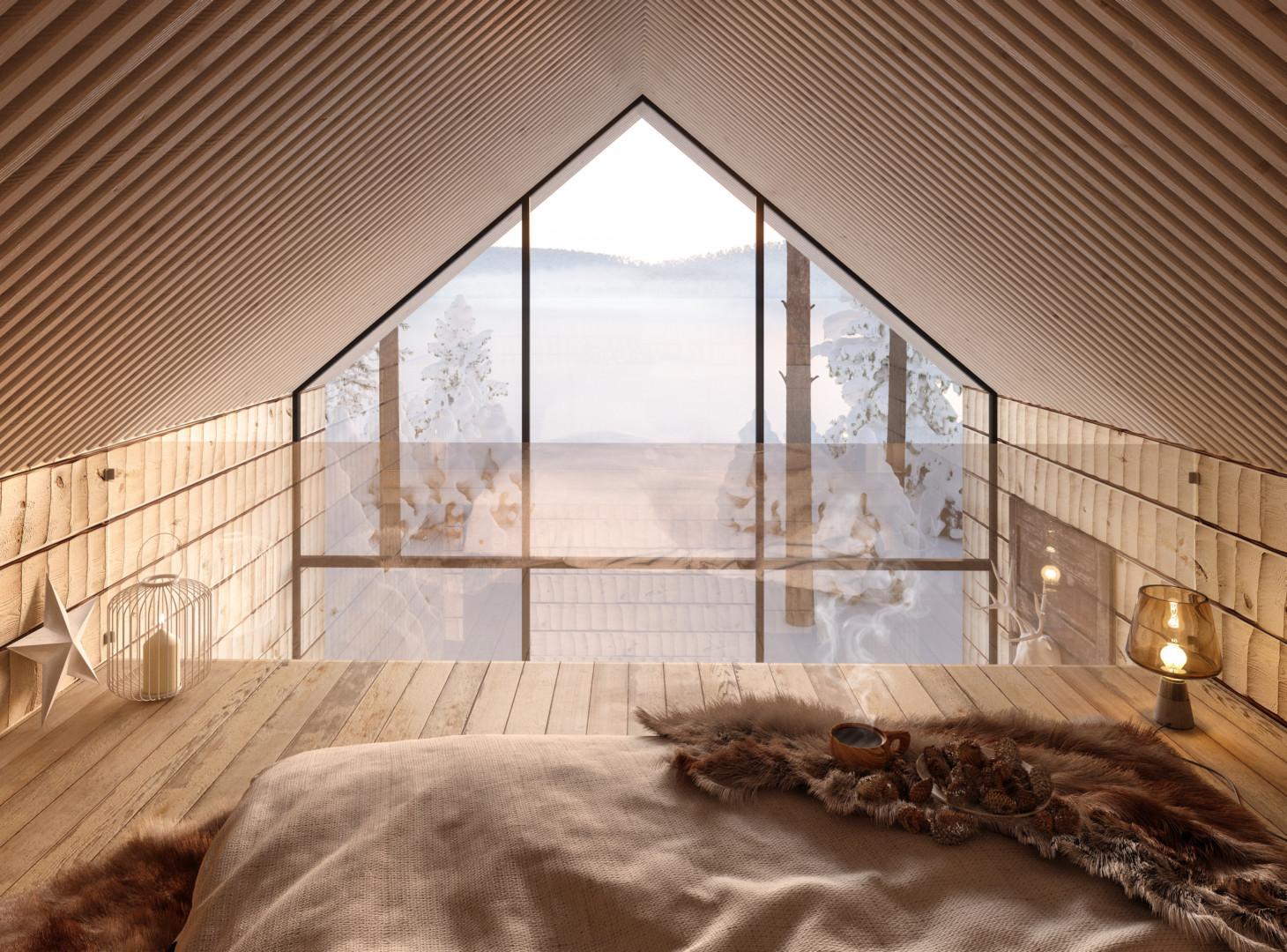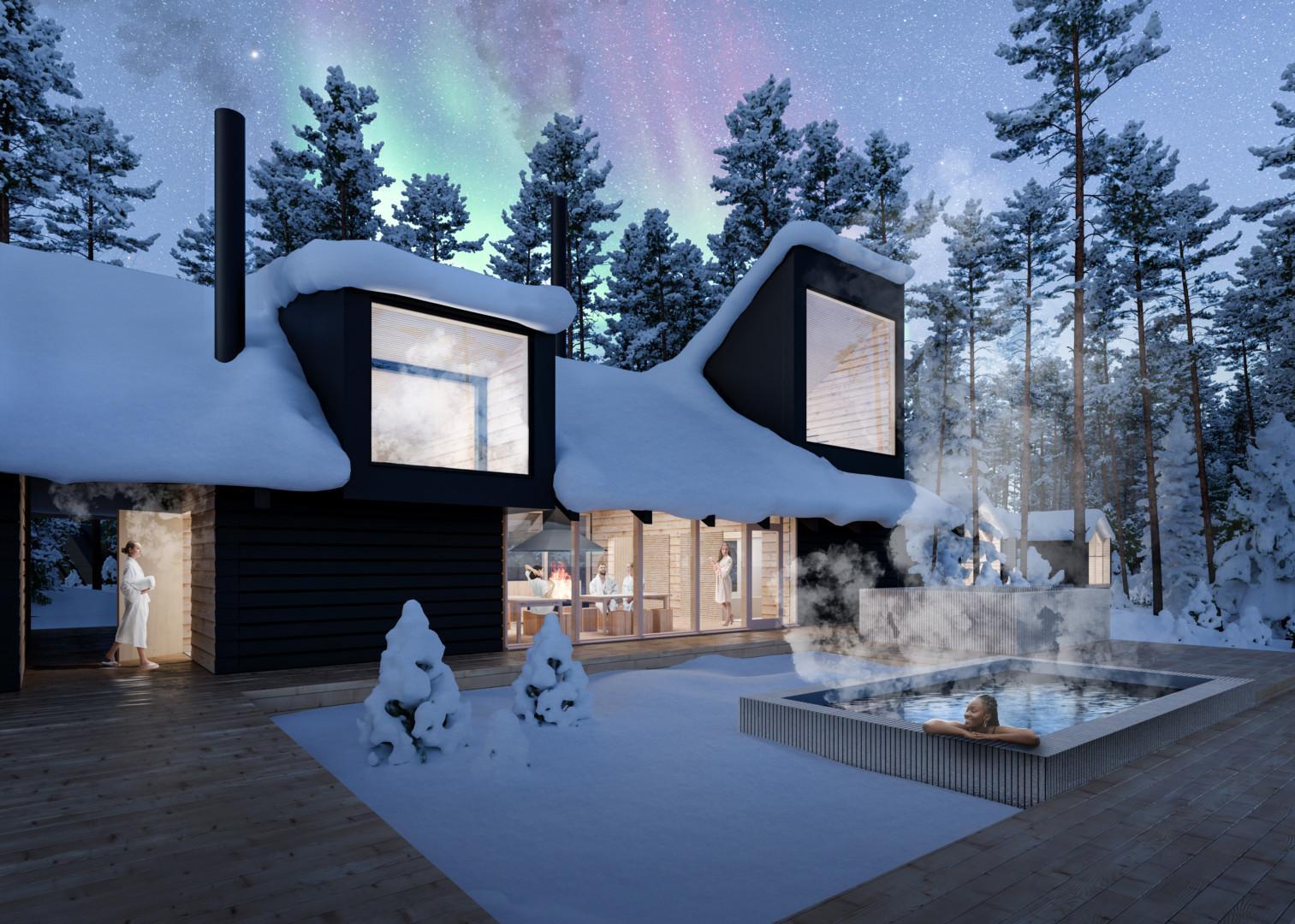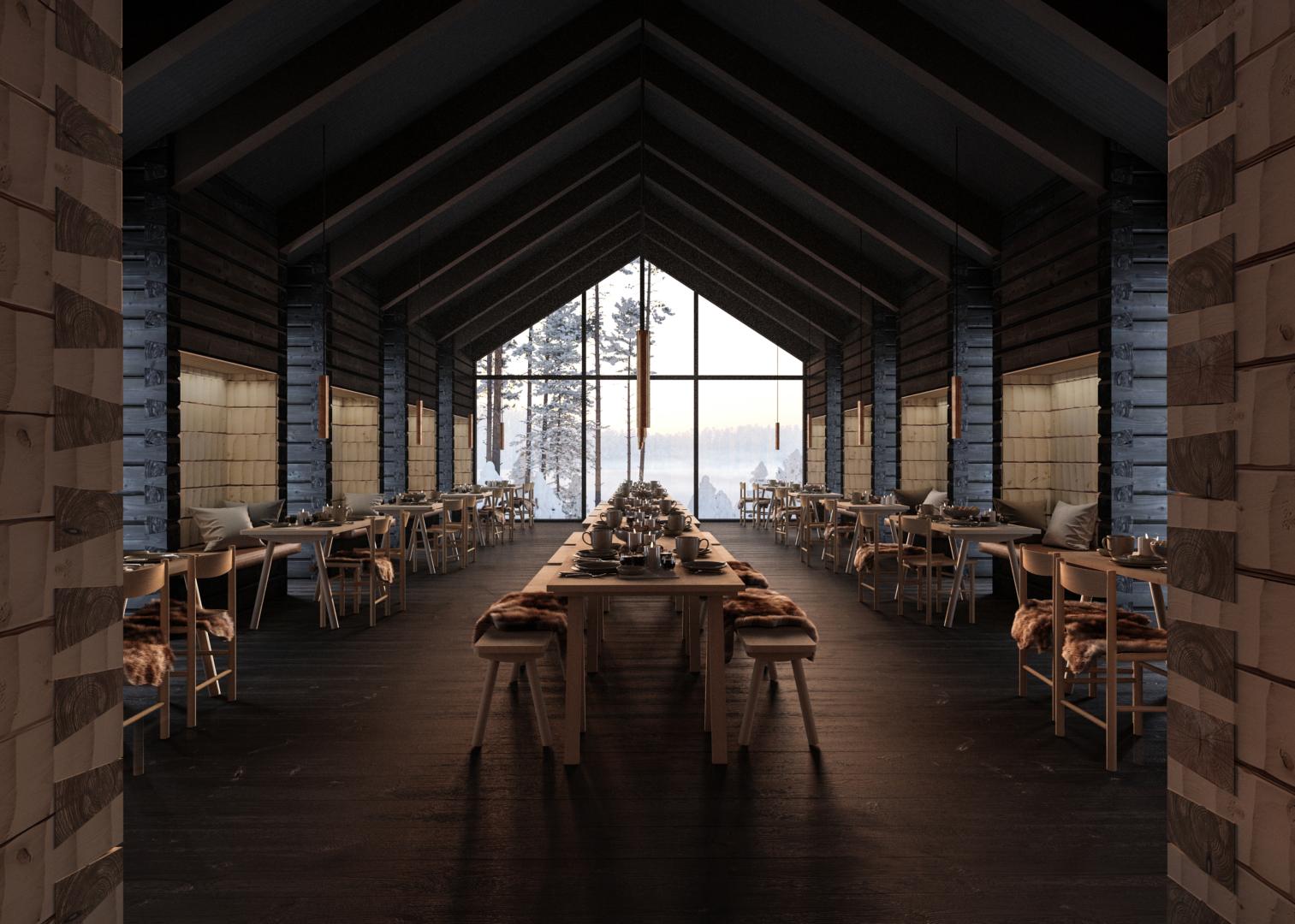 Pasmajärvi Nature Tourism Centre
Project plan for a nature tourism centre

2019-2020

Scope

ca. 1 500 m2

Location

Kolari

Client

Pasmajärven Yhteismetsä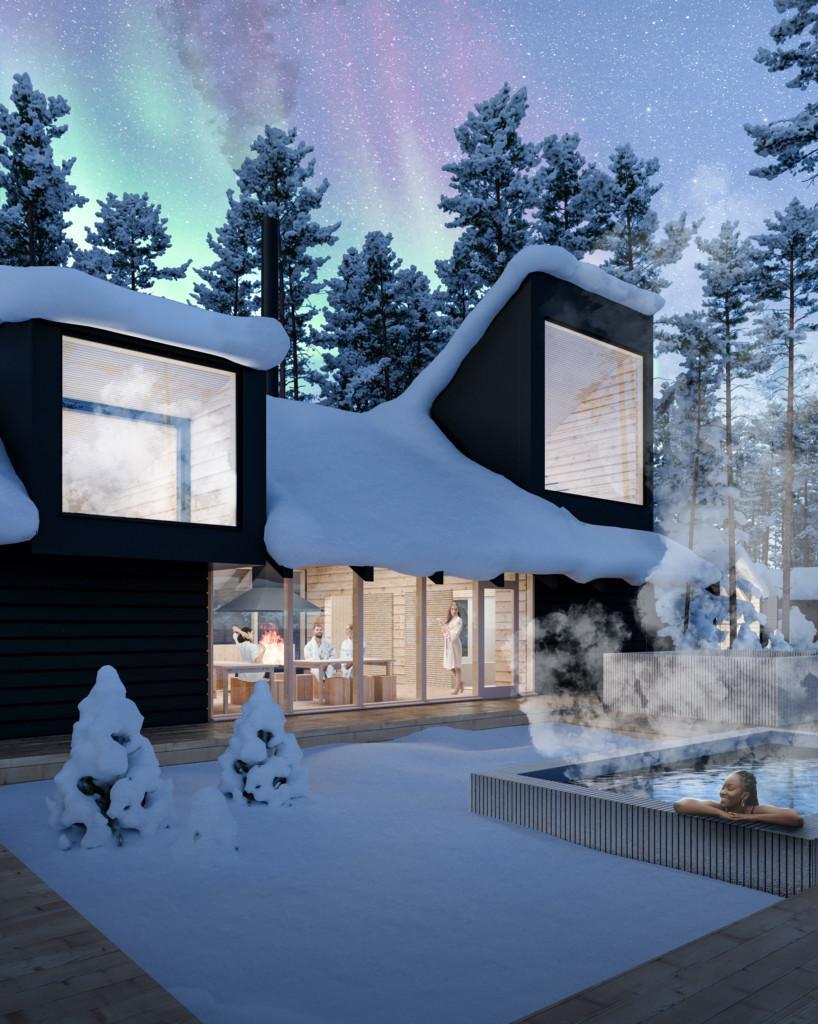 Starting point
Project plans for a nature tourism centre for Pasmajärven Yhteismetsä, a coalition of local forest owners, were drawn up as part of Tirro 2.0 – Carbon neutral nature tourism model venture funded by The Regional Council of Lapland. The goal was to design and study an implementation model for a small-scale carbon neutral nature tourism area.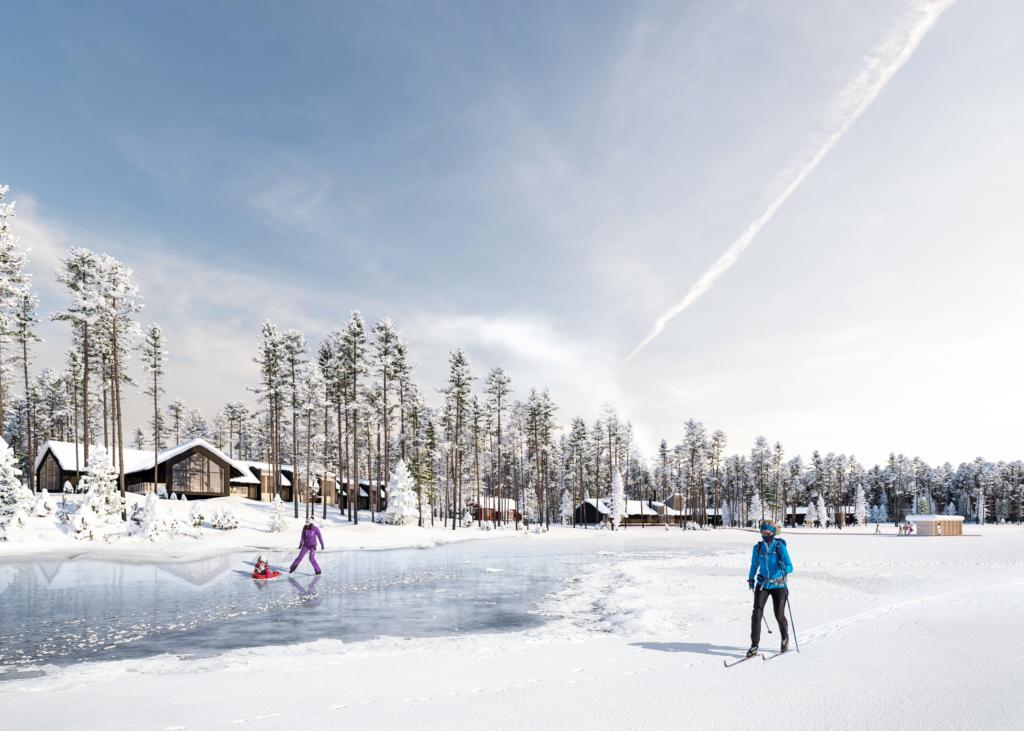 Location
The planning area is situated on Tirroniemi cape, in the village of Pasmajärvi within the municipality of Kolari.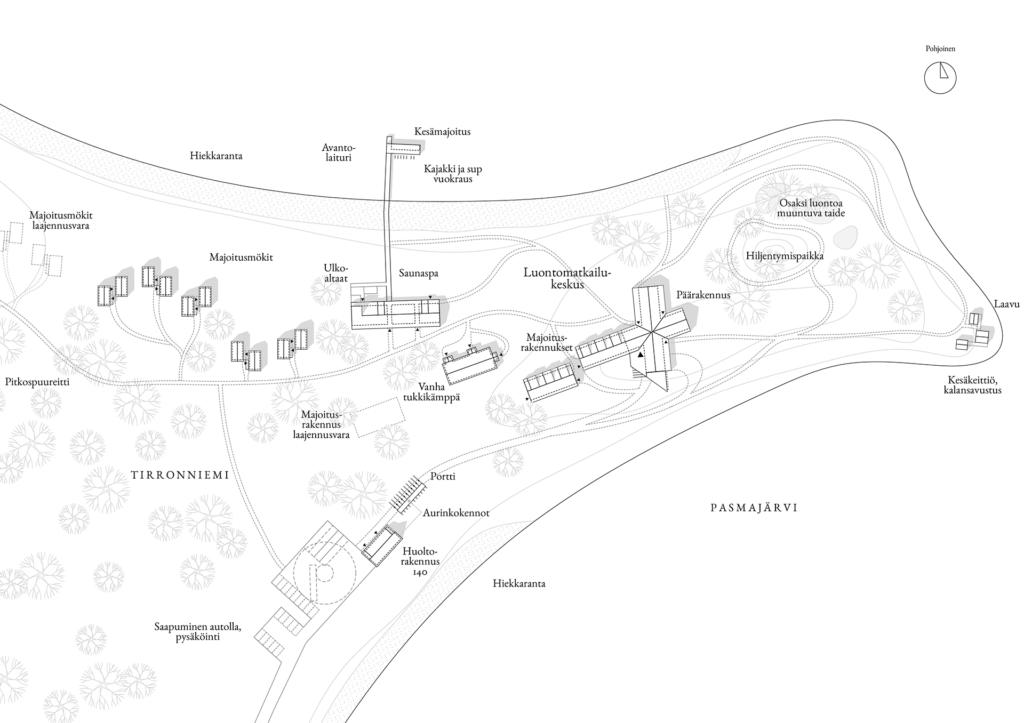 Solution
Concept and project plans were drawn up. Besides the general area plan, draft plans were made for the main, spa, maintenance and accommodation buildings. Carbon footprint and handprint calculations went alongside the design process and different plans were weighted against them.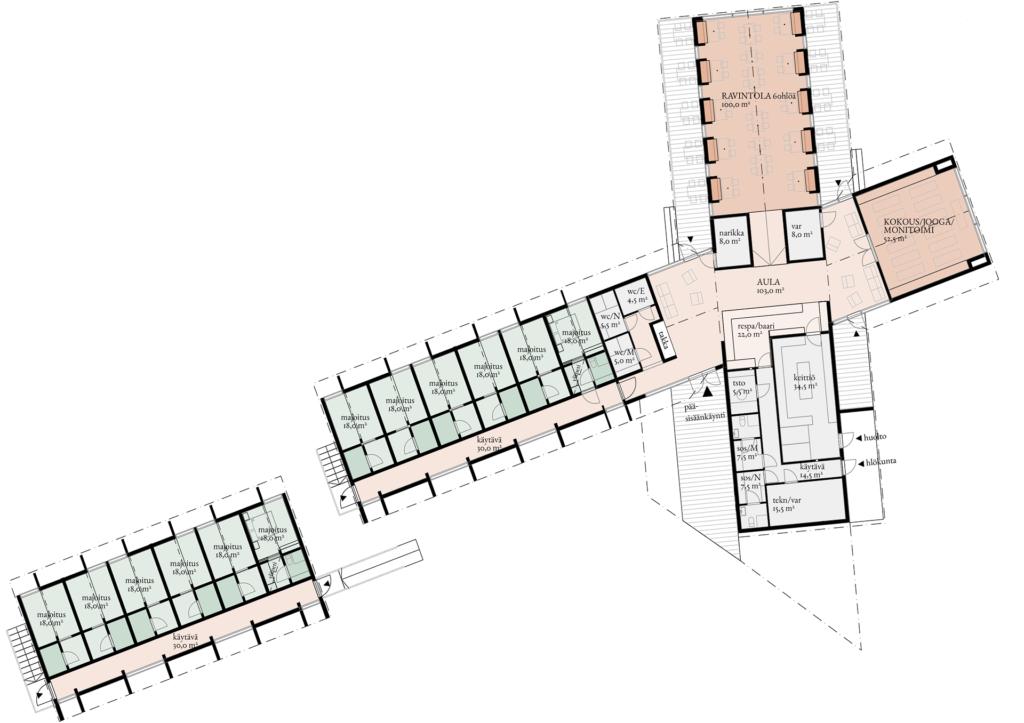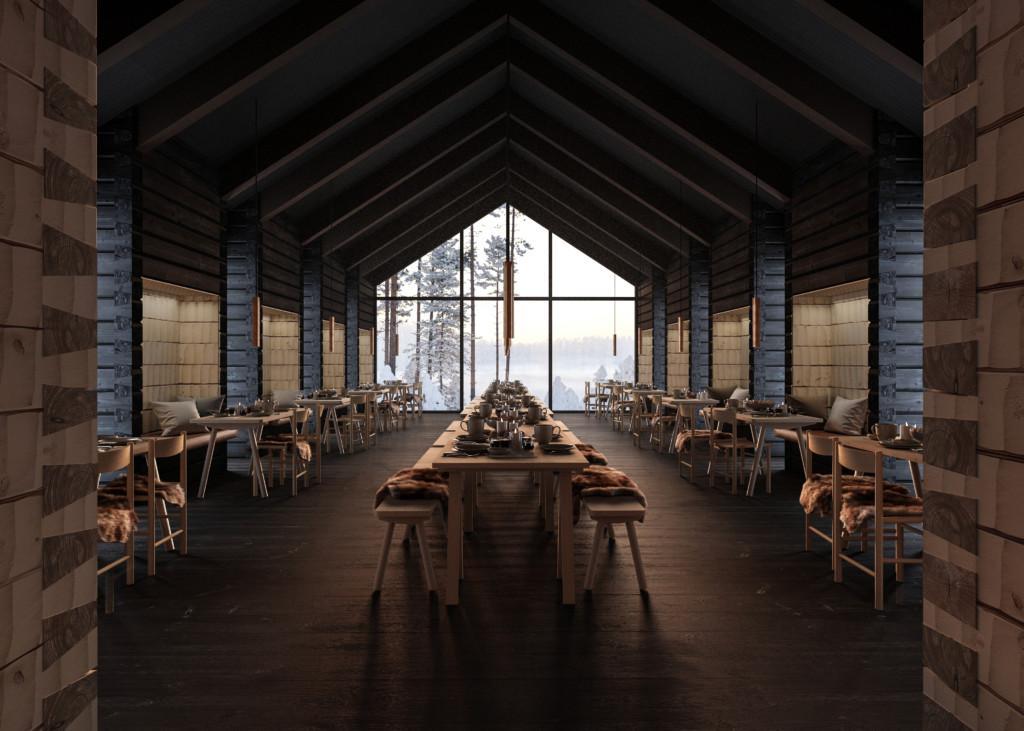 All of the buildings were designed to be implemented with a log structure, a natural choice in terms of carbon neutrality as well as Pasmajärven Yhteismetsä's wood production.
Strong locality and village communality was aimed for within the tourism activity and services, as well as for them to be expressed and felt in the architecture and materials of the buildings themselves.
A visually high-quality planning material was produced and a short presentation video was made from the 3D model. Co-operators in the project were Wide Visuals (visualisations) and Promen (cost estimate).