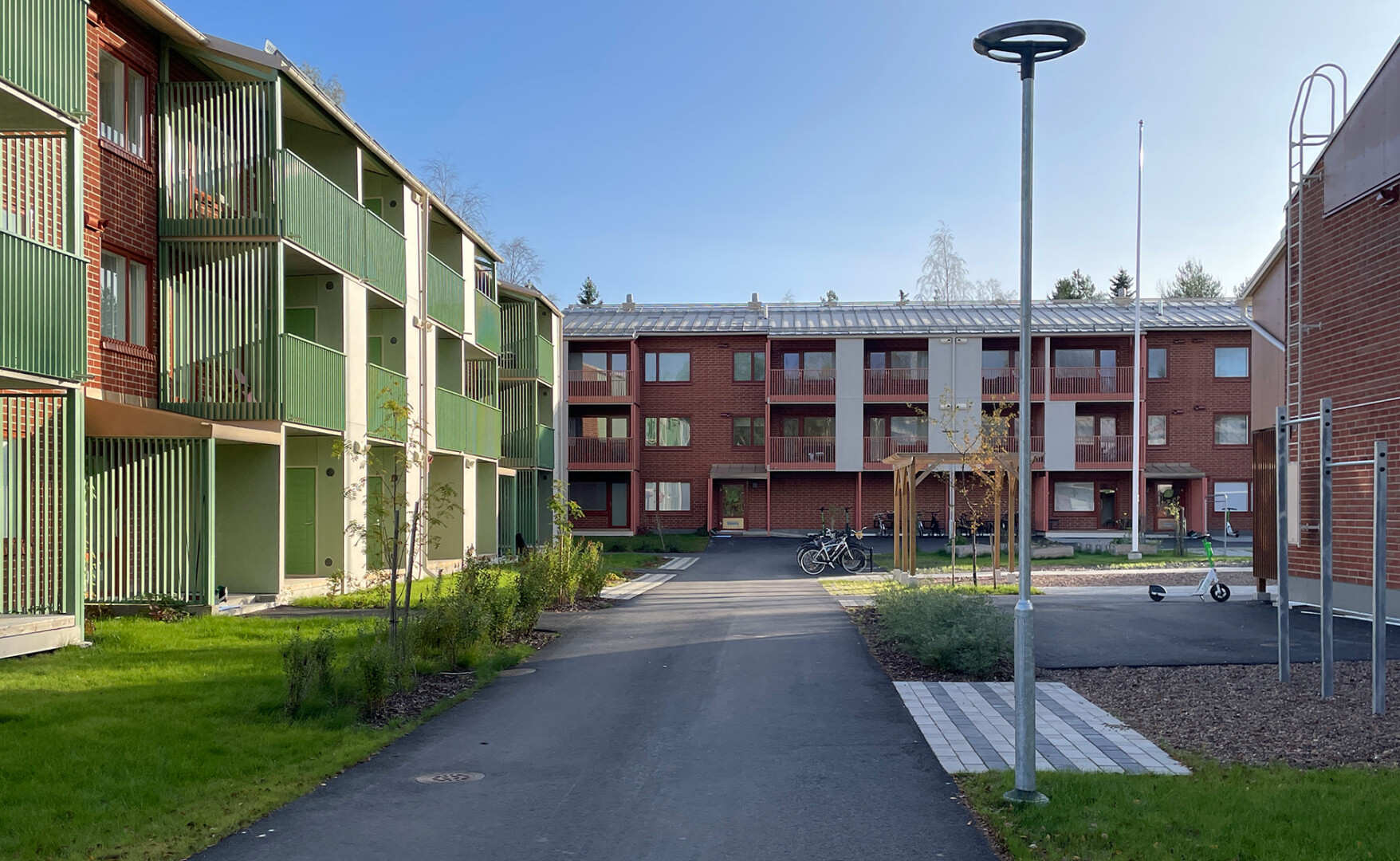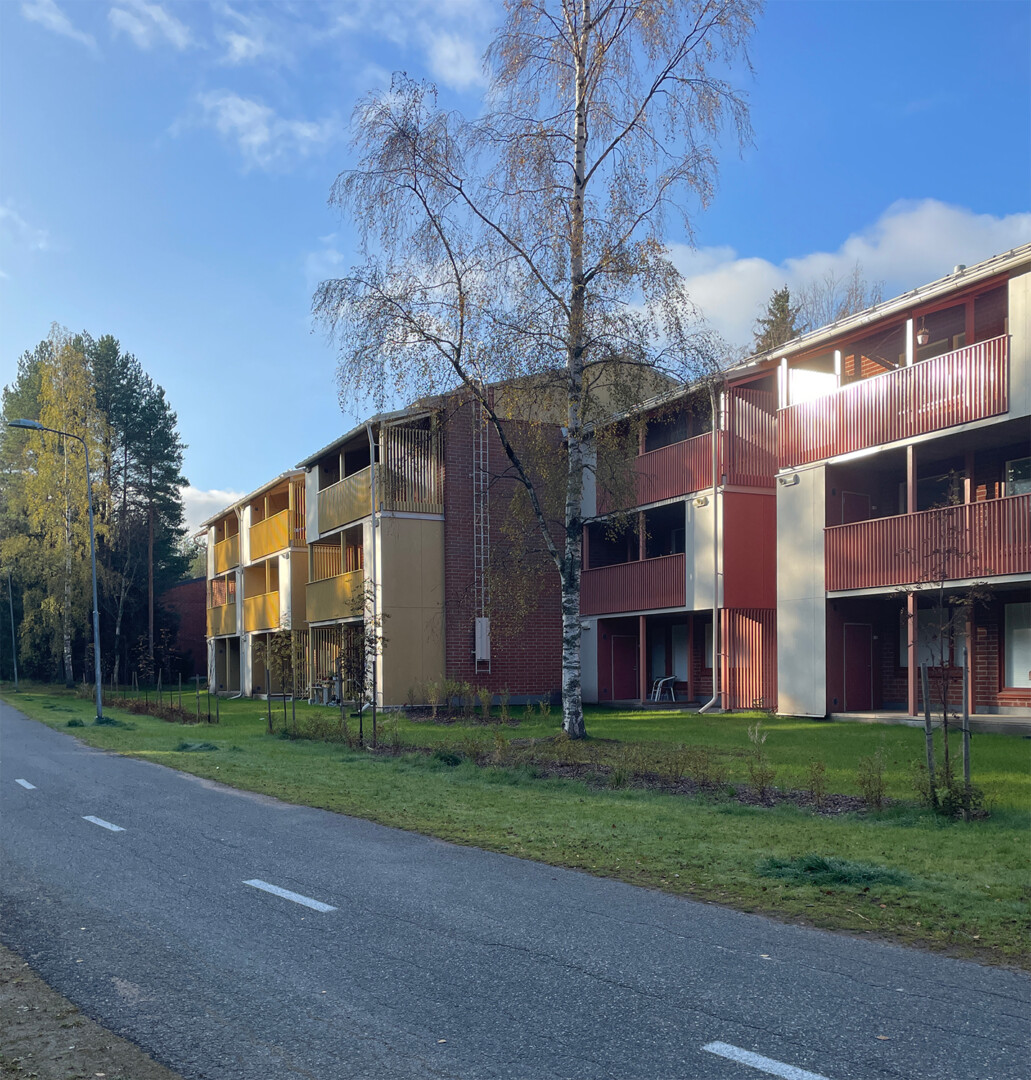 Renovation and alteration of student apartments

2019-2022

Scope

gross floor area 4 490 m2 / apartment gross floor area 3 190 m2, 101 apartments

Location

Linnanmaa, Oulu

Client

PSOAS – Pohjois-Suomen opiskelija-asuntosäätiö

Housing cooperative

Silmu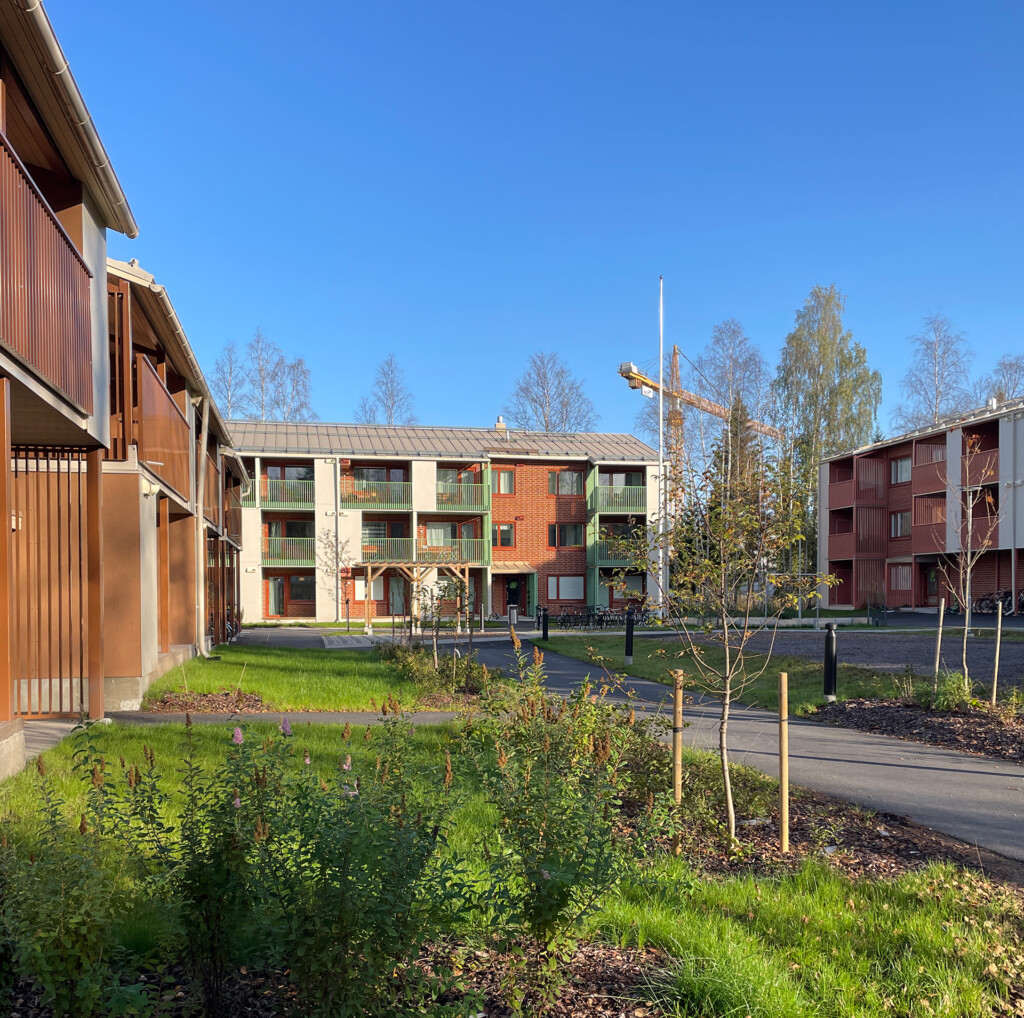 The red brick block built in 1983 was originally designed as cell and family apartments by architect Martti Väisänen's office. By the time of the renovation, the demand for the existing apartment layouts amongst students weren't high, so the client wished to alter them.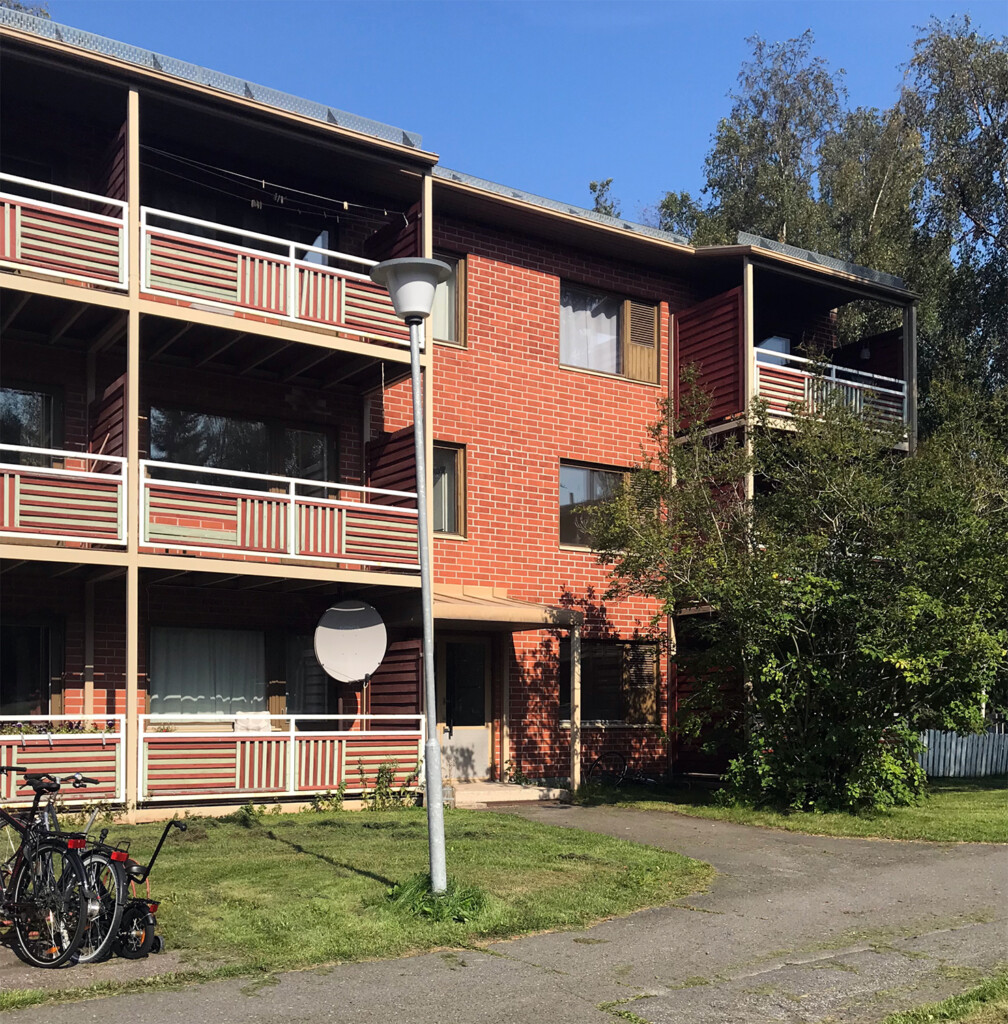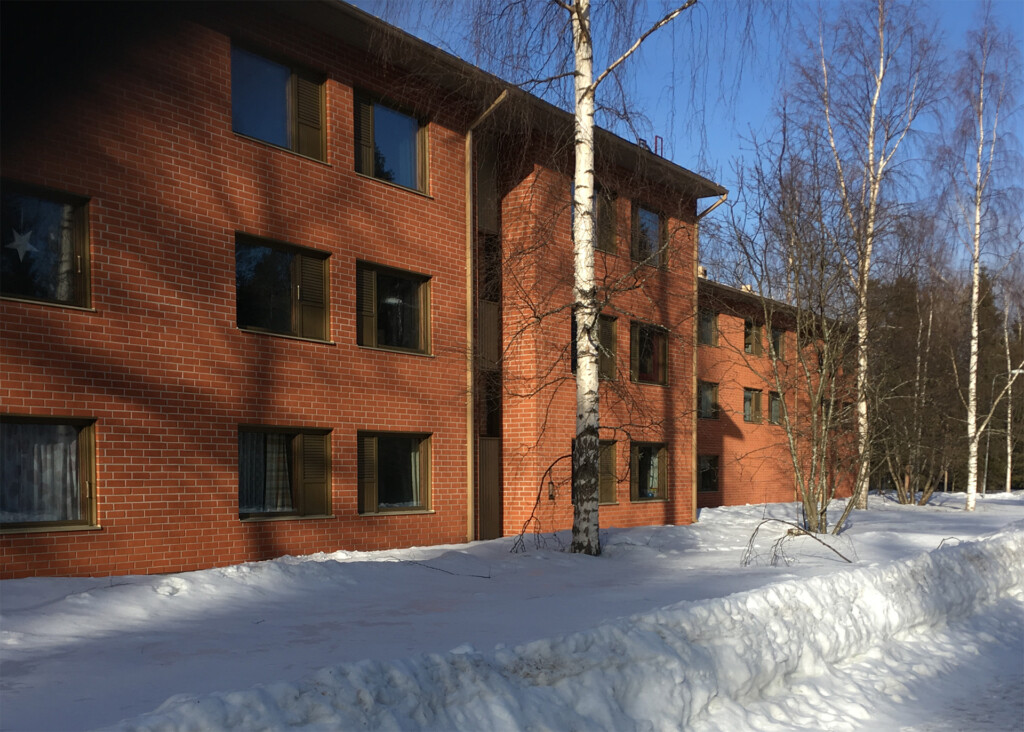 The property had reached its renovation age, and in parts, required damage repairs. There was a total of 56 apartments. All balconies were placed on one side of a building. The apartment storages were mainly in a separate courtyard building that was in poor condition.

The block is located in the immediate vicinity of University of Oulu's Linnanmaa campus and Puu-Linnanmaa, a wood construction pioneer district. The neighbouring blocks also feature other red brick student housing blocks from the same era.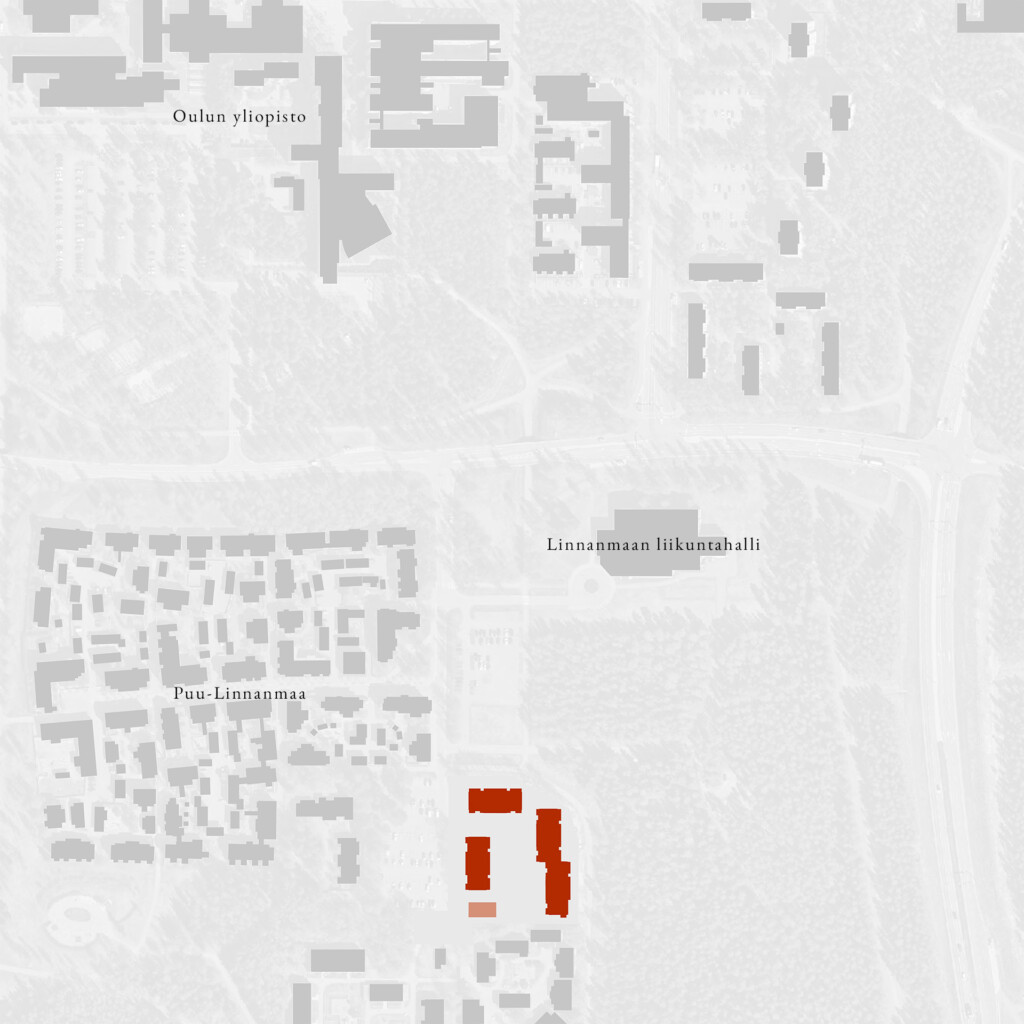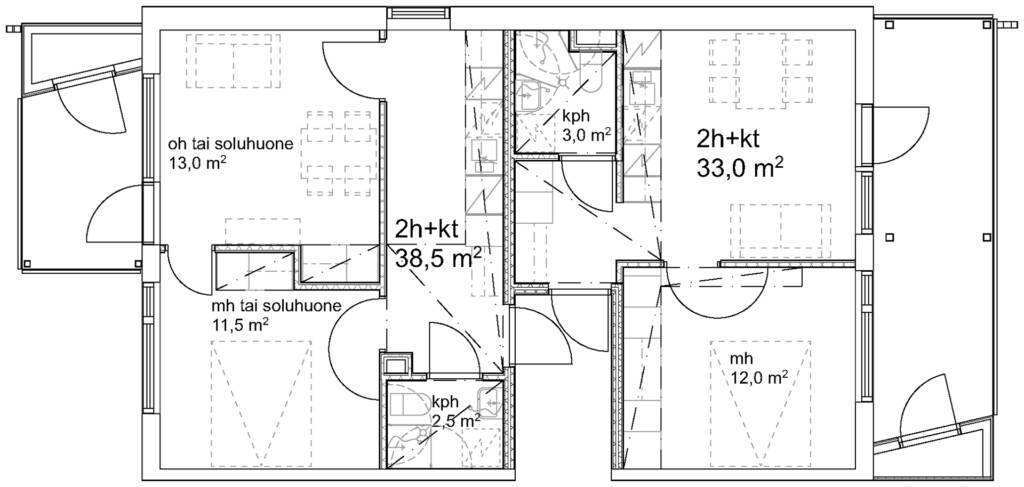 The larger apartments were divided, according to the client's wishes, into studio and one bedroom apartments to meet current demand. Some of the one bedroom apartments were designed flexible so that they could be utilised as cells or plain one bedroom apartments.

In some cases, a wraparound layout was possible to be implemented in a natural way.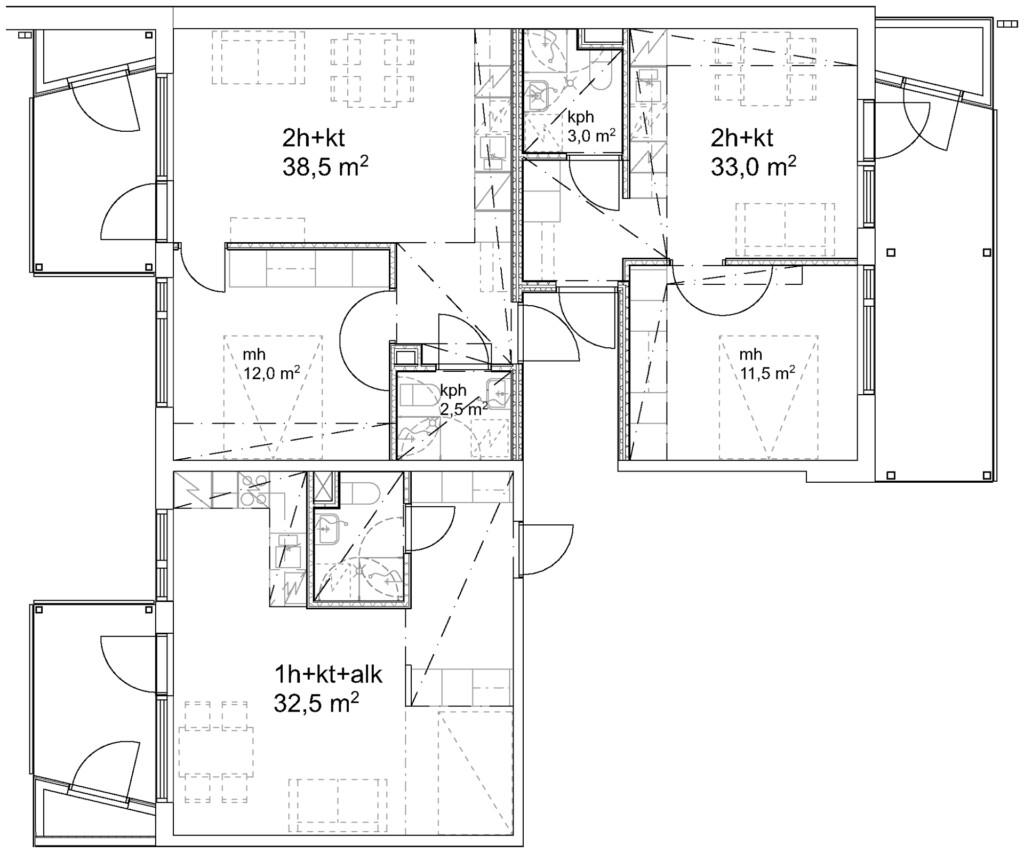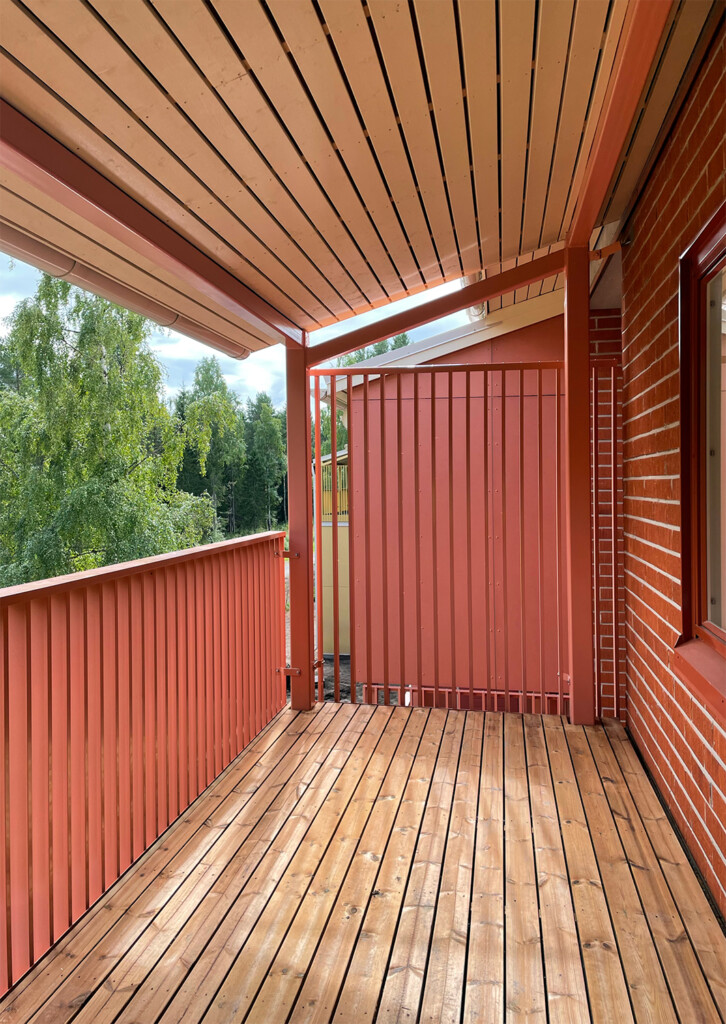 The look of the buildings was freshened up with new balconies. Some of the load-bearing structures of the old balconies were made use of and the former "back sides" of the buildings were fitted with entirely new balcony zones. This provided all apartments with their own outdoor space.


The balconies are quite large and bring more space to the rather small student apartments.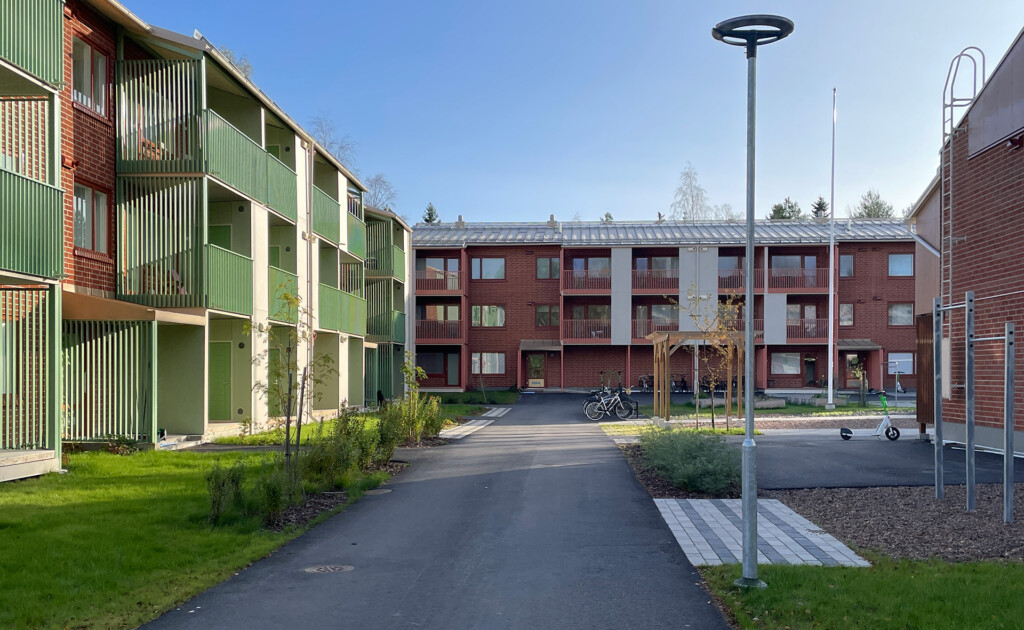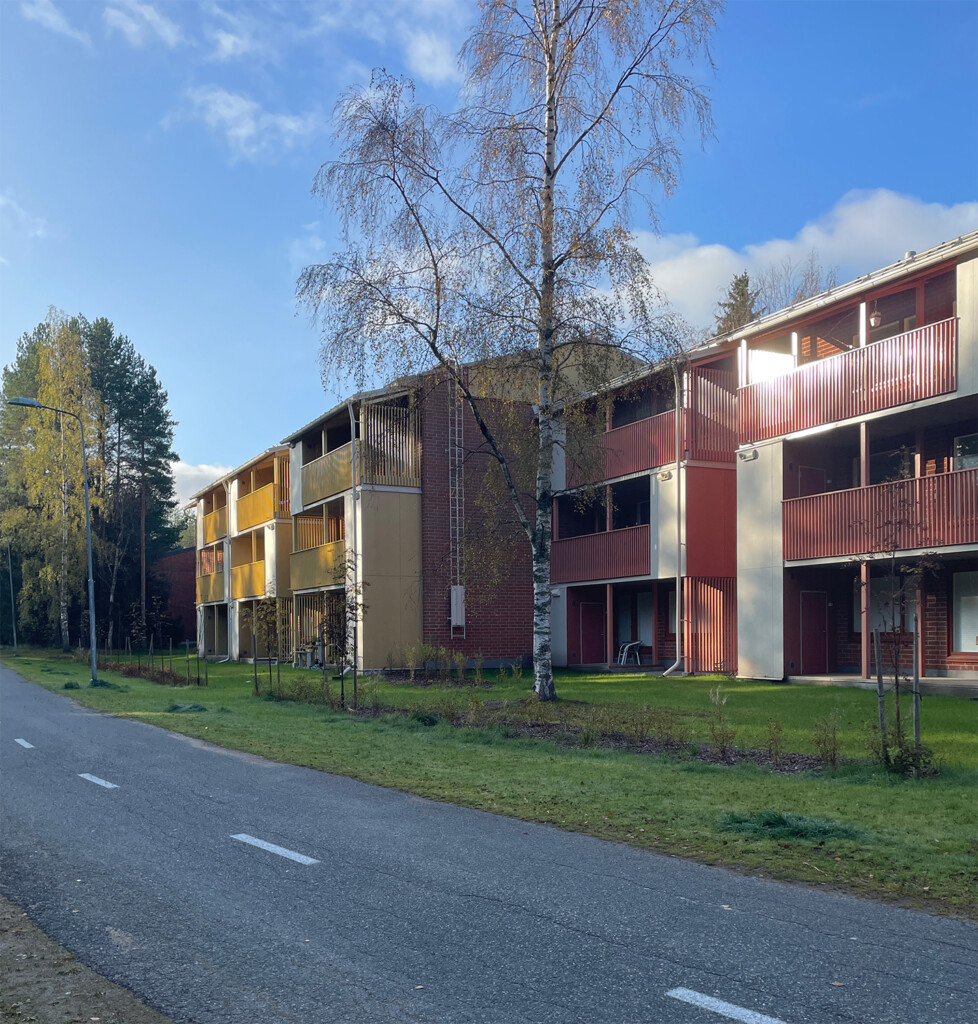 The hopes of PSOAS about the use of colour was fulfilled with each of the buildings getting their own effect colour. Thanks to the bar balustrades, the direct views from the inside looking out are open, yet from the outside in, as usually viewed obliquely, create a near solid effect.


The foundations of the old courtyard building were utilised for the bicycle shelter and the apartment storages were mainly placed as cold structures on the balconies.
All of the building service technology both in apartments as well as common areas was renewed. An apartment specific ventilation was implemented throughout. By changing the layout of the ground floor sauna department, it was possible to provide access to the backyard for cooling off.