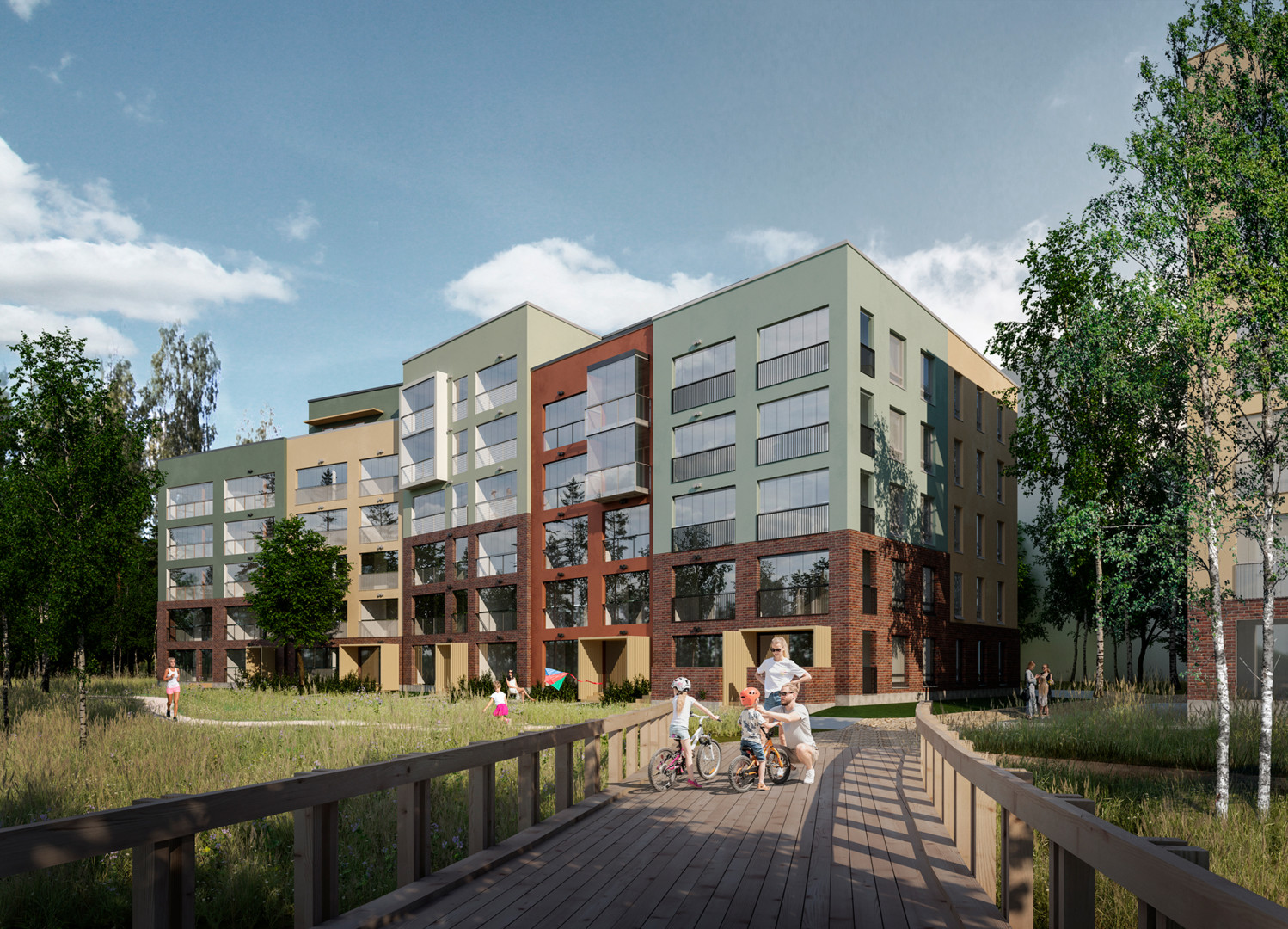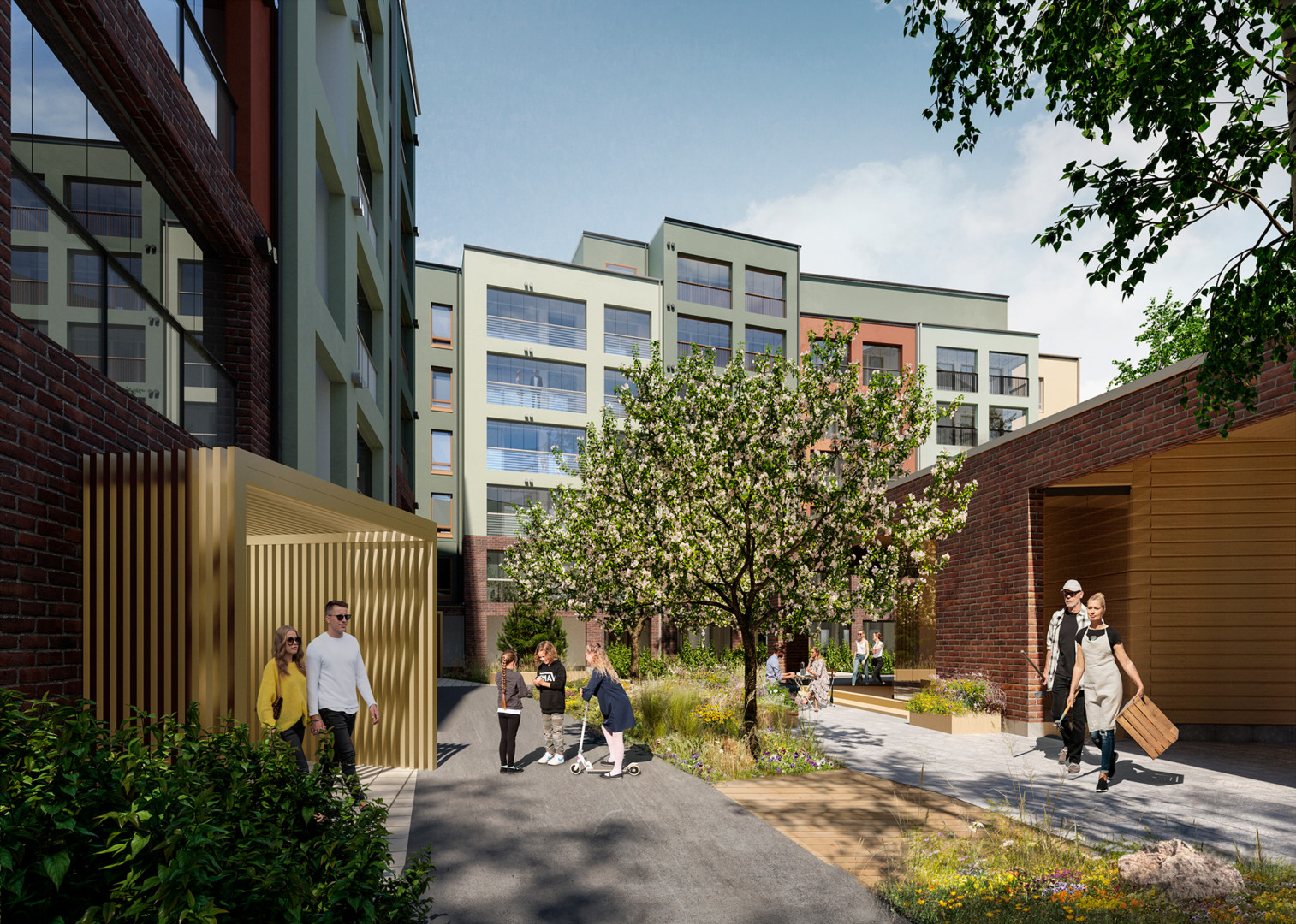 Pytinojanpuisto Housing Block
Housing block to Vantaa, Finland

2021-

Scope

Phase 1: floor area 6 580 m2 / gross area 8 090 m2

Phase 2: floor area 4 140 m2 / gross area 5 190 m2

Location

Veromies, Vantaa

Client

Toivo Group Oy

Housing cooperatives

As Oy Vantaan Nahkuri, As Oy Vantaan Räätäli

As Oy Vantaan Mestari, As Oy Vantaan Suutari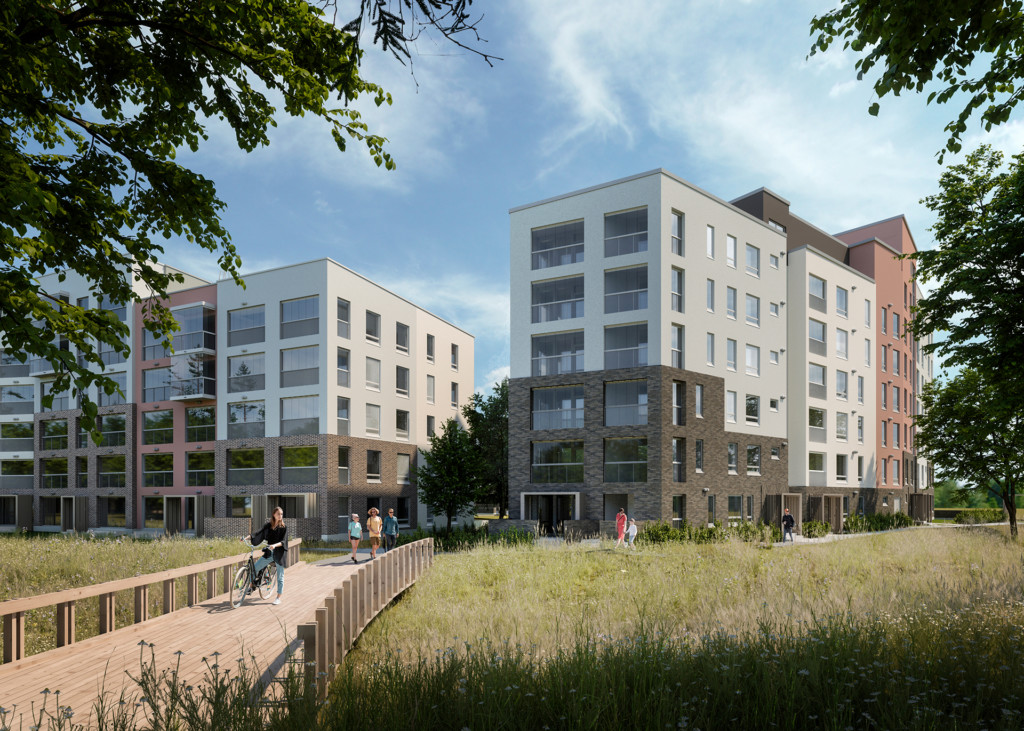 Starting point
Pytinojanpuisto Housing Block is located in a district transforming from an industrial, warehouse and workplace setting into an urban and cosy living environment. The goal was a uniform yet expressive and colourful whole where floor heights and facade treatments vary.
Location
The block is located in Vantaa's Veromies district within the greater Aviapolis area. The project will be implemented in several stages on the edge of the newly forming Pytinojanpuisto park and an existing alluvial meadow.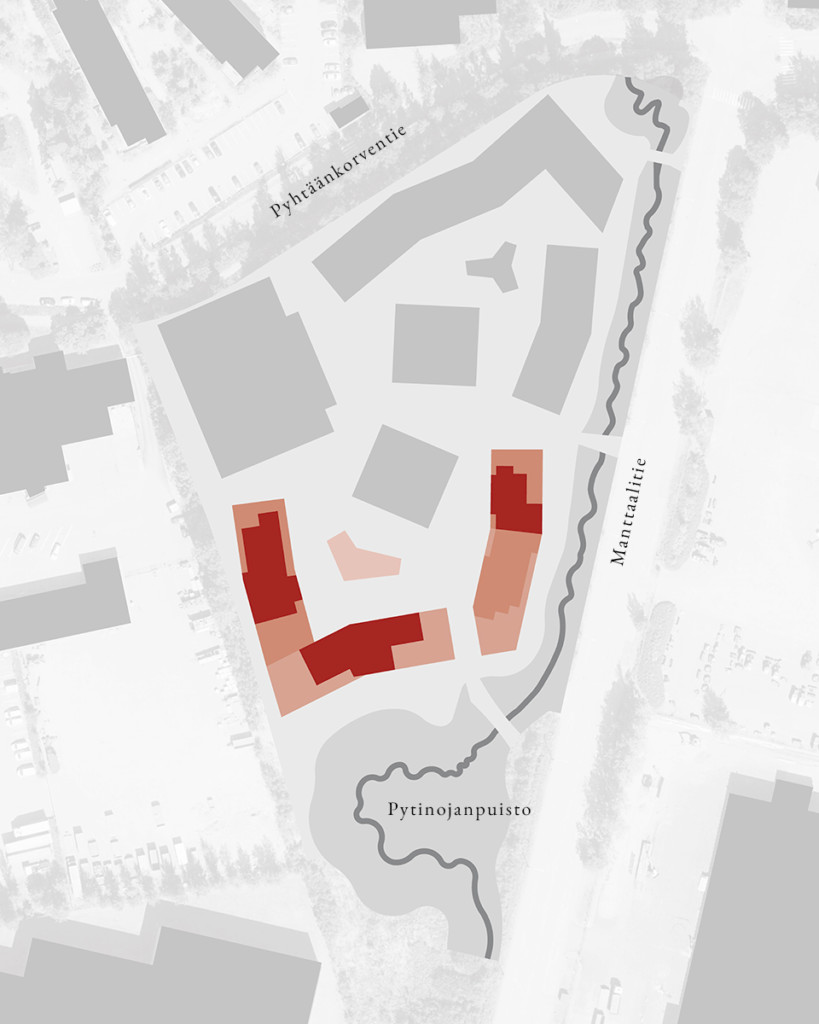 Solution
In terms of cityscape, the buildings bring diverse and rich character to the area with alternating plastering colours and a facade surface winding in depth.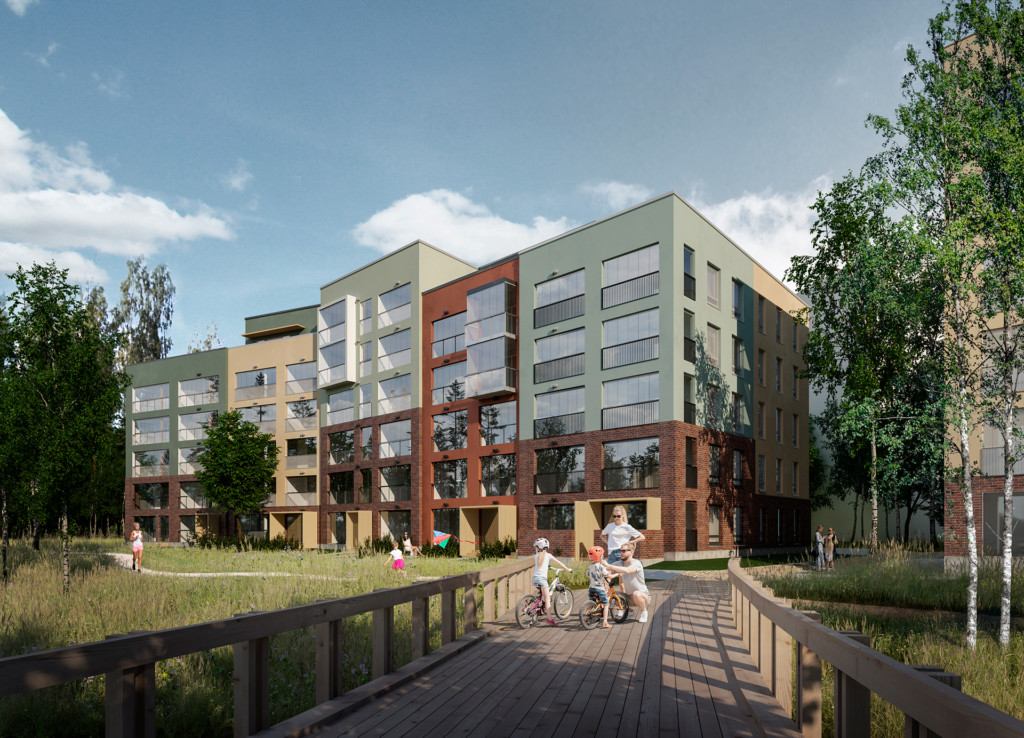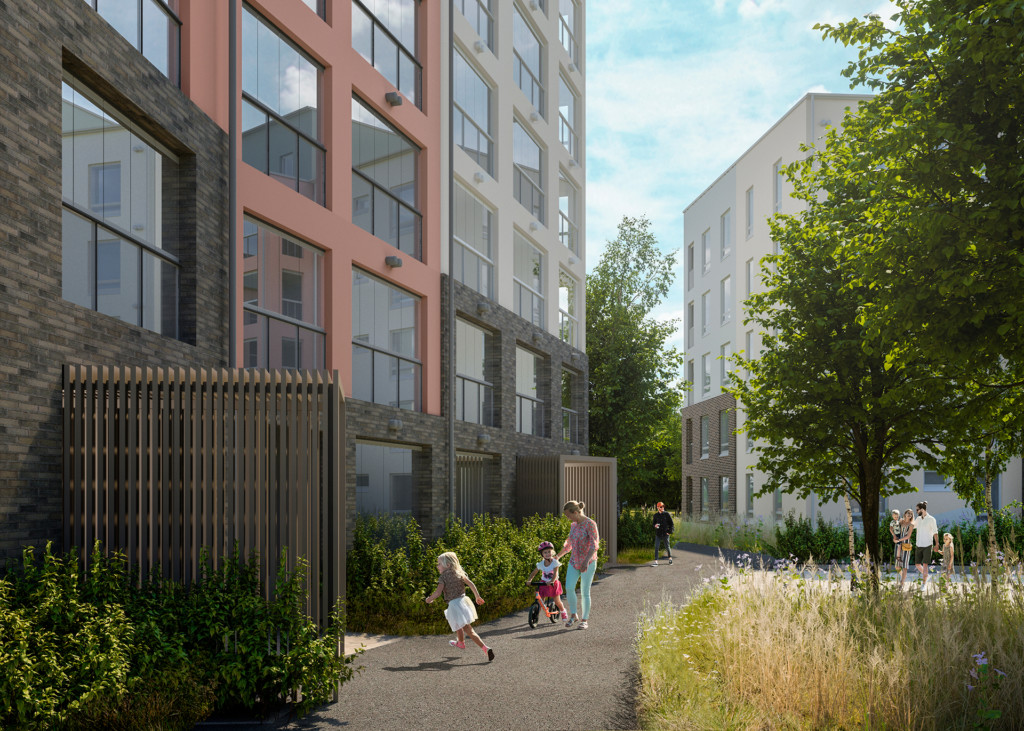 Brick masonry is used on the lower floors to enliven the facade and give a human scale.
Apartments on the ground floor have their own yards.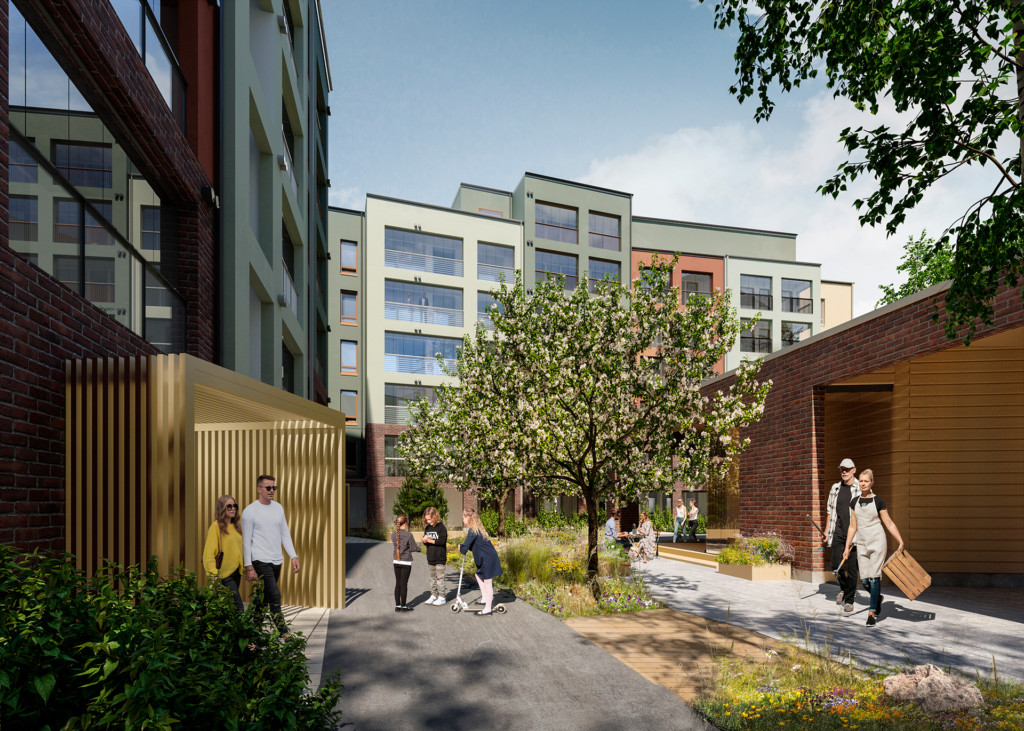 A courtyard for the residents is set in the middle of the block where play and leisure areas as well as a greenhouse and cultivation boxes can be found. Other features are a sauna and a clubhouse with a bike shelter.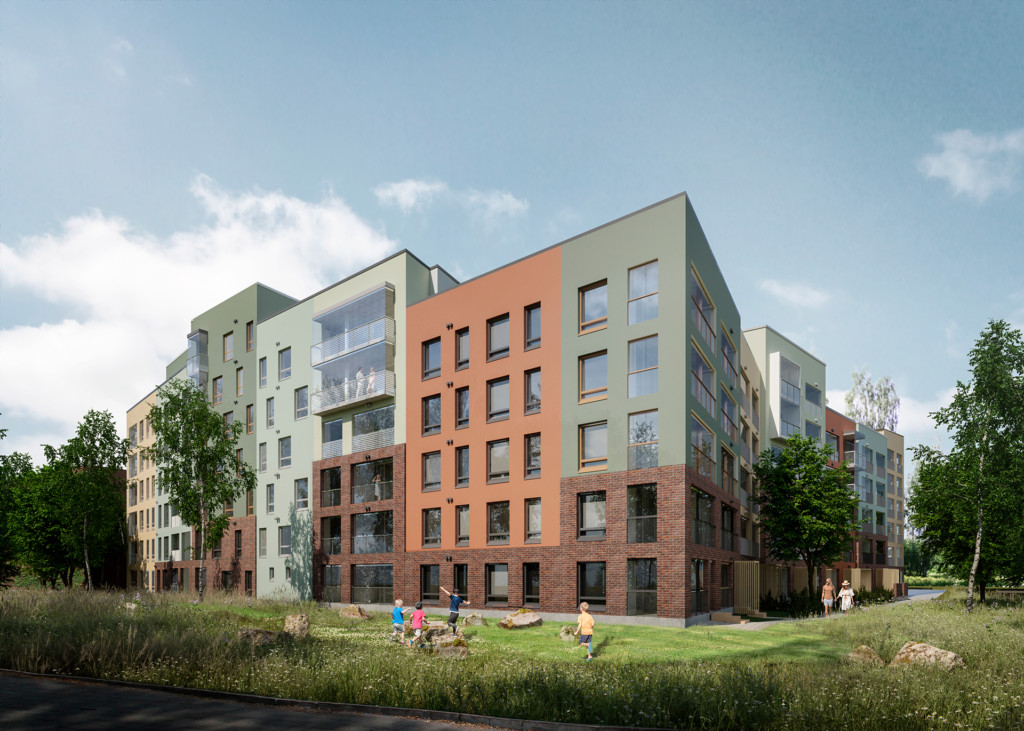 visualizations Wide Visuals