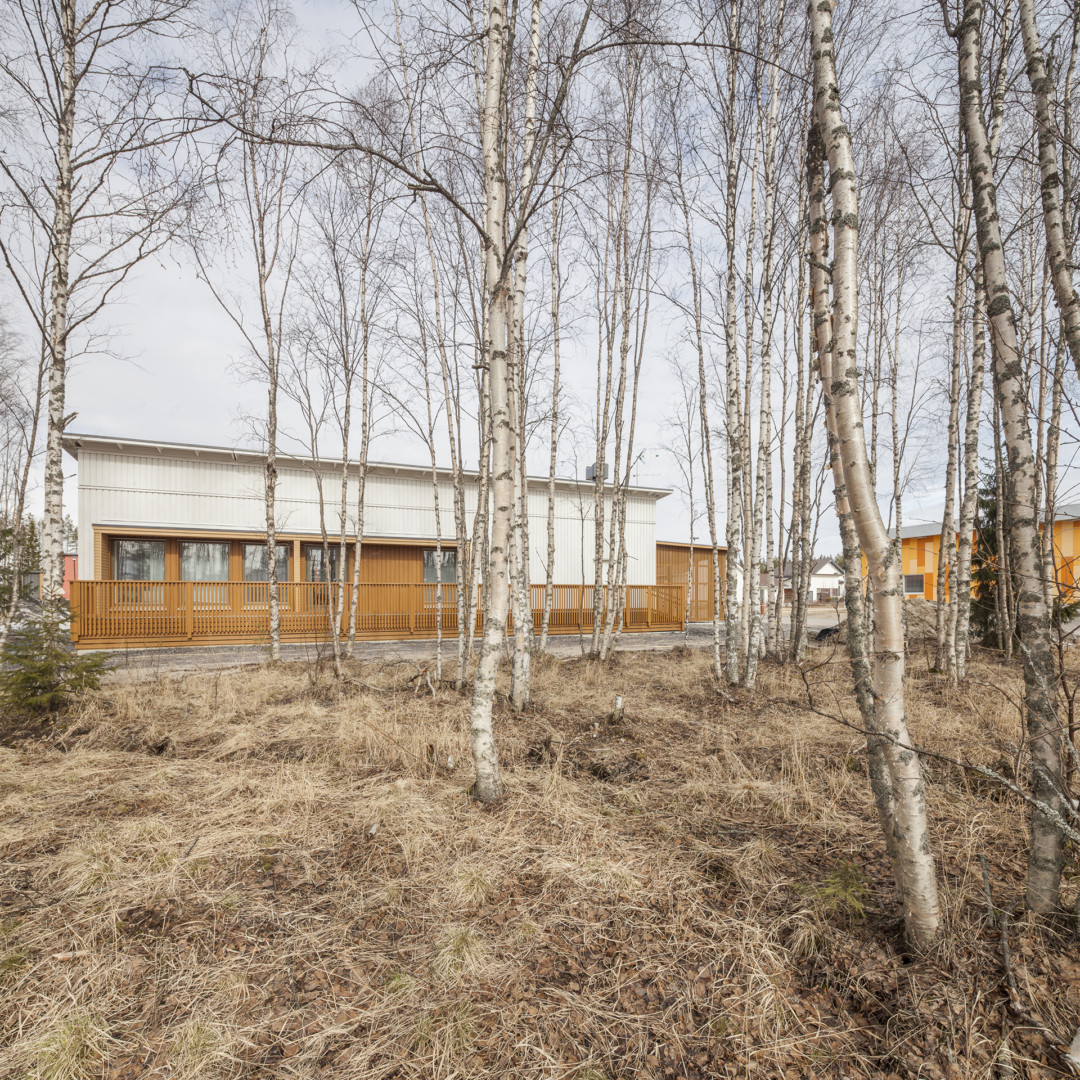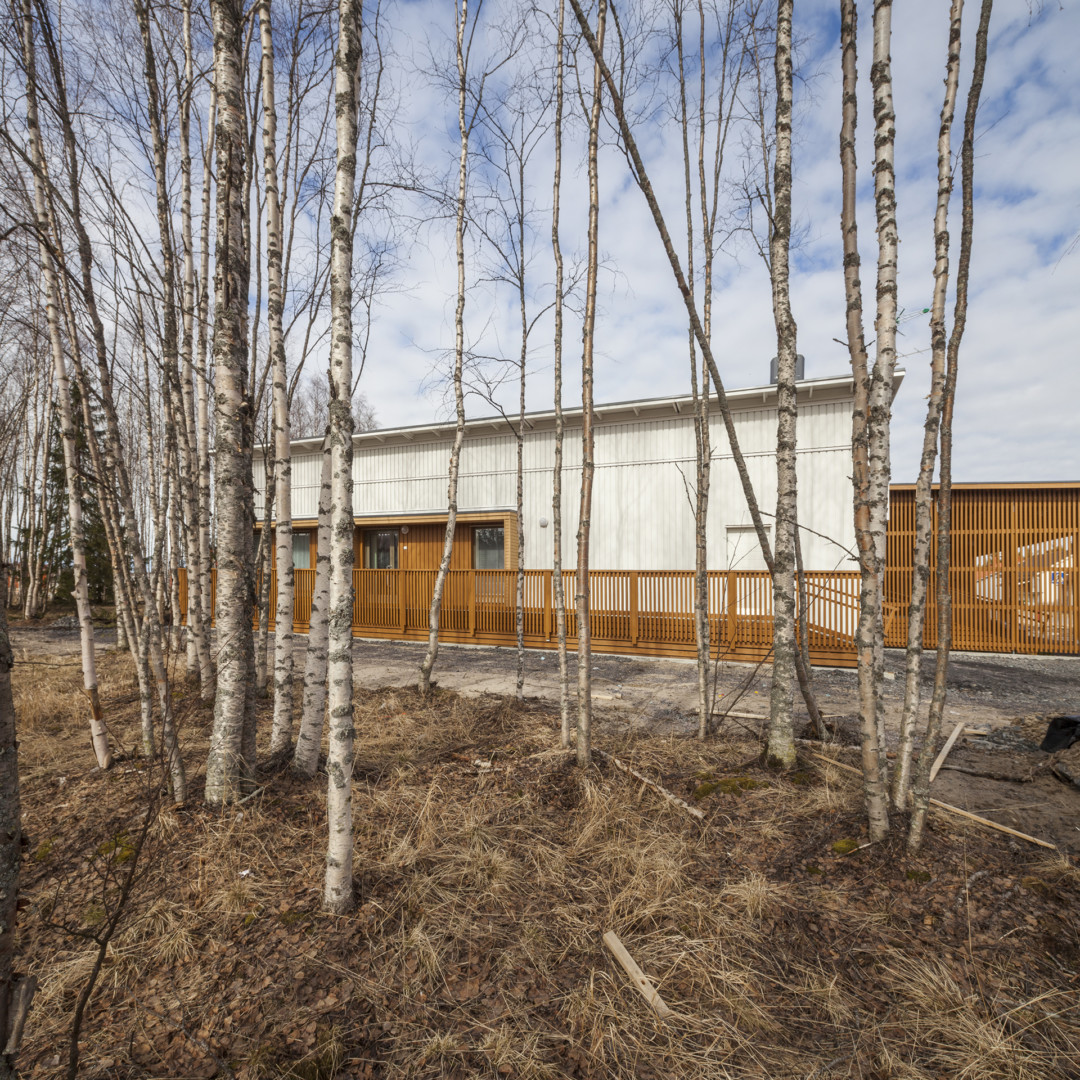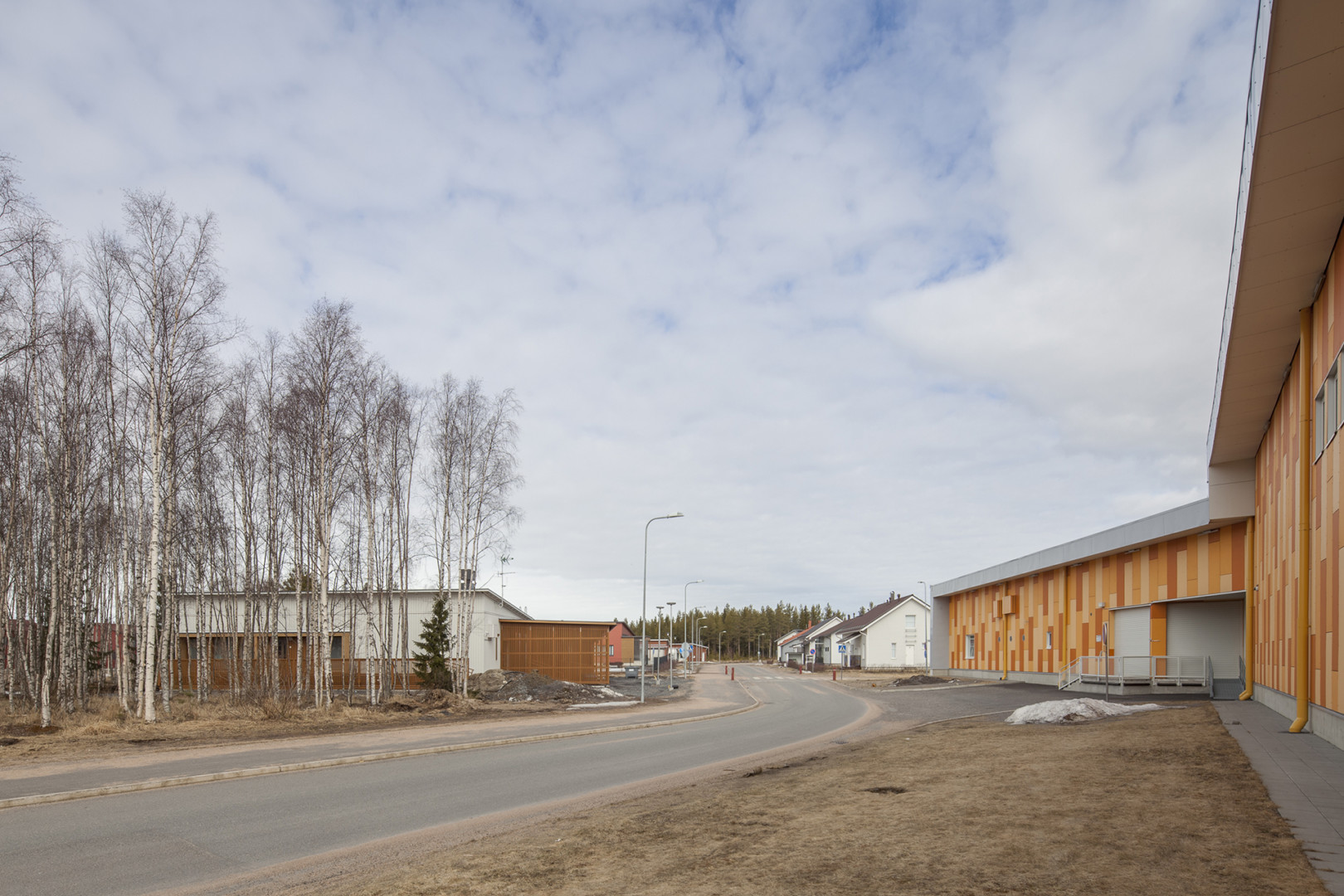 New building. Principal design, plot adjustment and modification of outer appearance to suit the plot as well as interior design

2018-2020

Scope

ca. 300 gross m2

Location

Ritaharju, Oulu

Client

Oulu Evangelical Lutheran congregations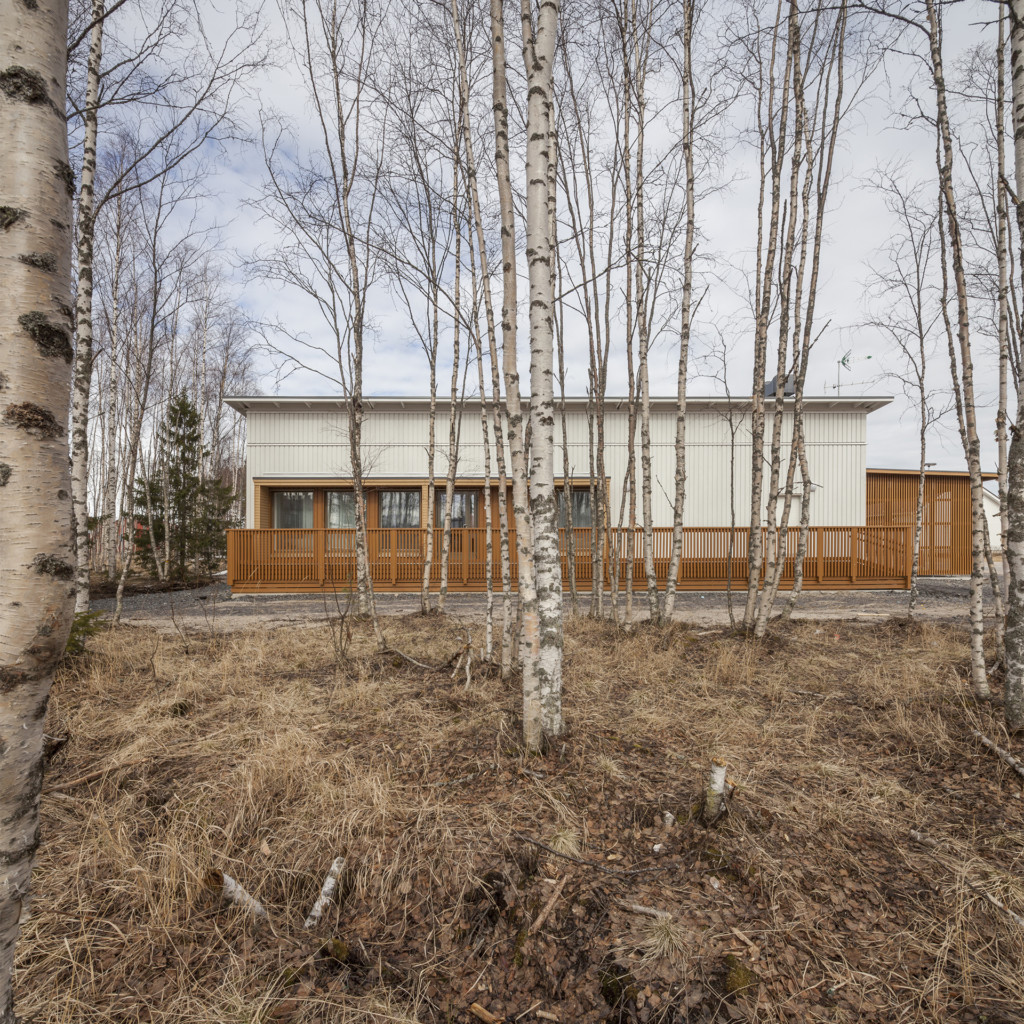 Starting point
The Oulu Evangelical Lutheran congregation had been looking for rental premises in Ritaharju for a long time. The congregation had stated that in new areas, the use of parish facilities is busy for the first 10 years and then tails off. Therefore owning the facilities isn't sensible for the parish.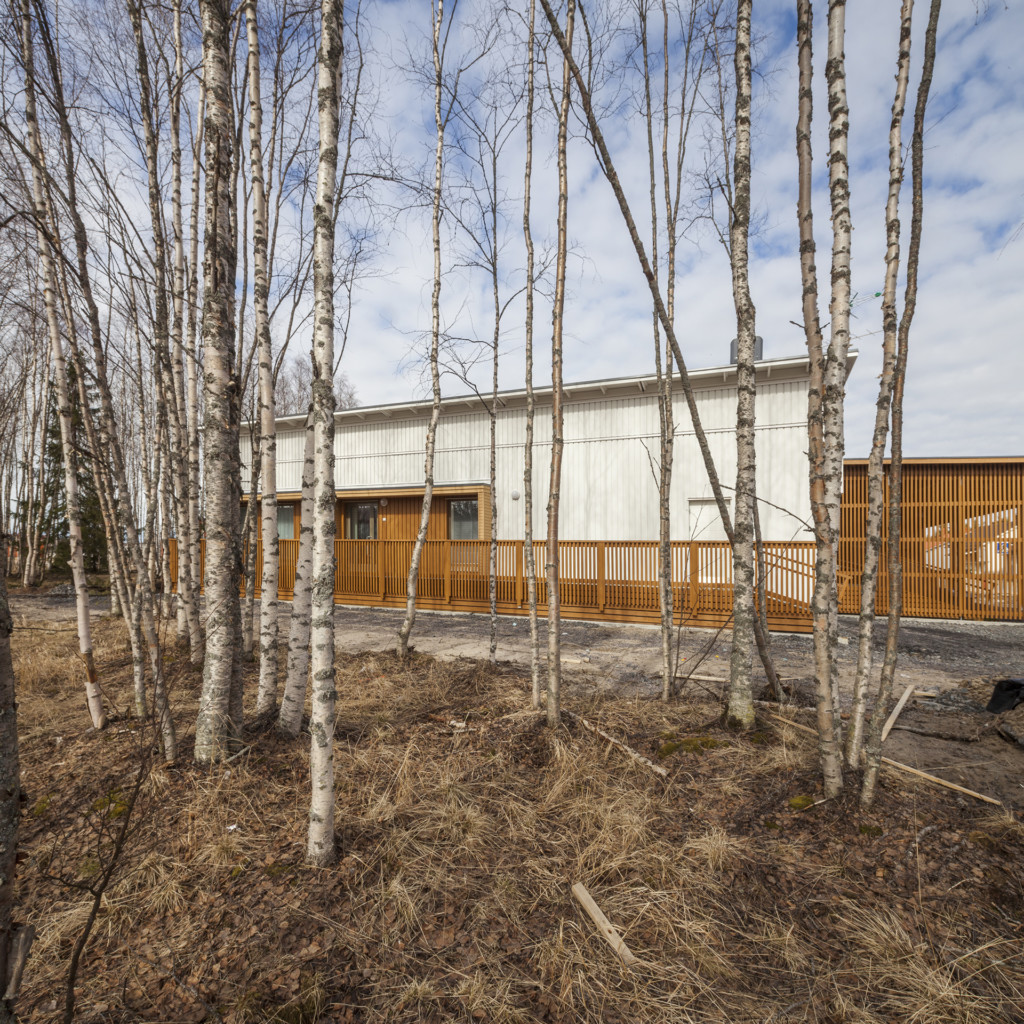 No ready rental premises could be found, so the congregation rented space elements for a rental plot, opposite the North Ritaharju school.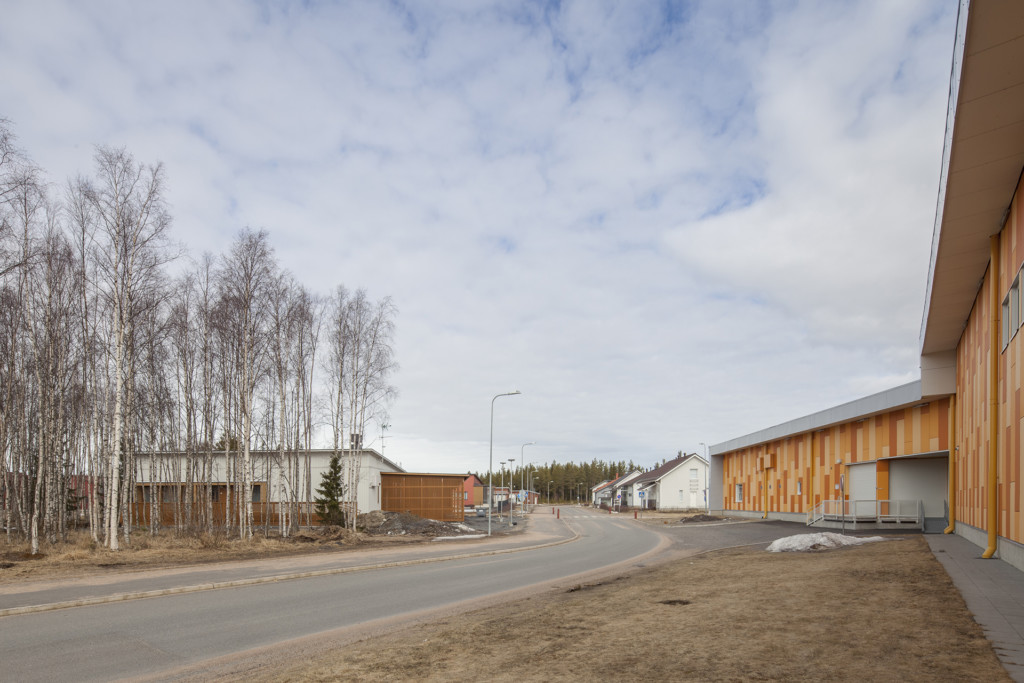 Solution
The floor plan was designed by the implementer of the space elements together with the parish. The architect was brought in to adapt the building to the site in a way that was satisfactory from an urban perspective.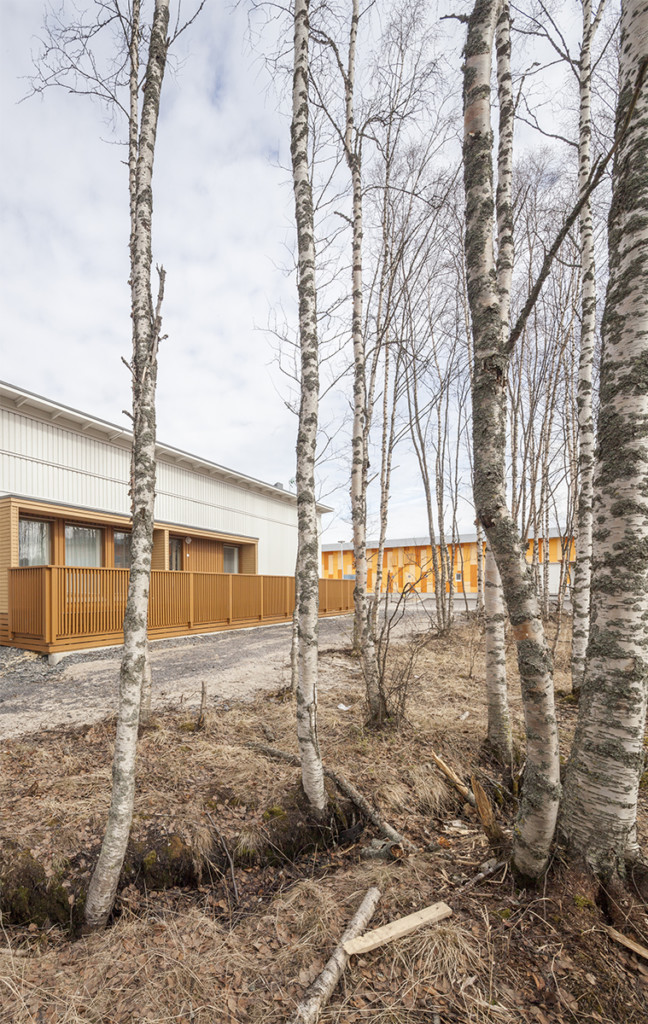 The birch grove on the plot was preserved as much as possible. The neutral parish halls get their character from the birch grove visible from the windows. The small parish house can be identified as a public building by the large entrance funnel built for the main entrance and by the as large as possible windows.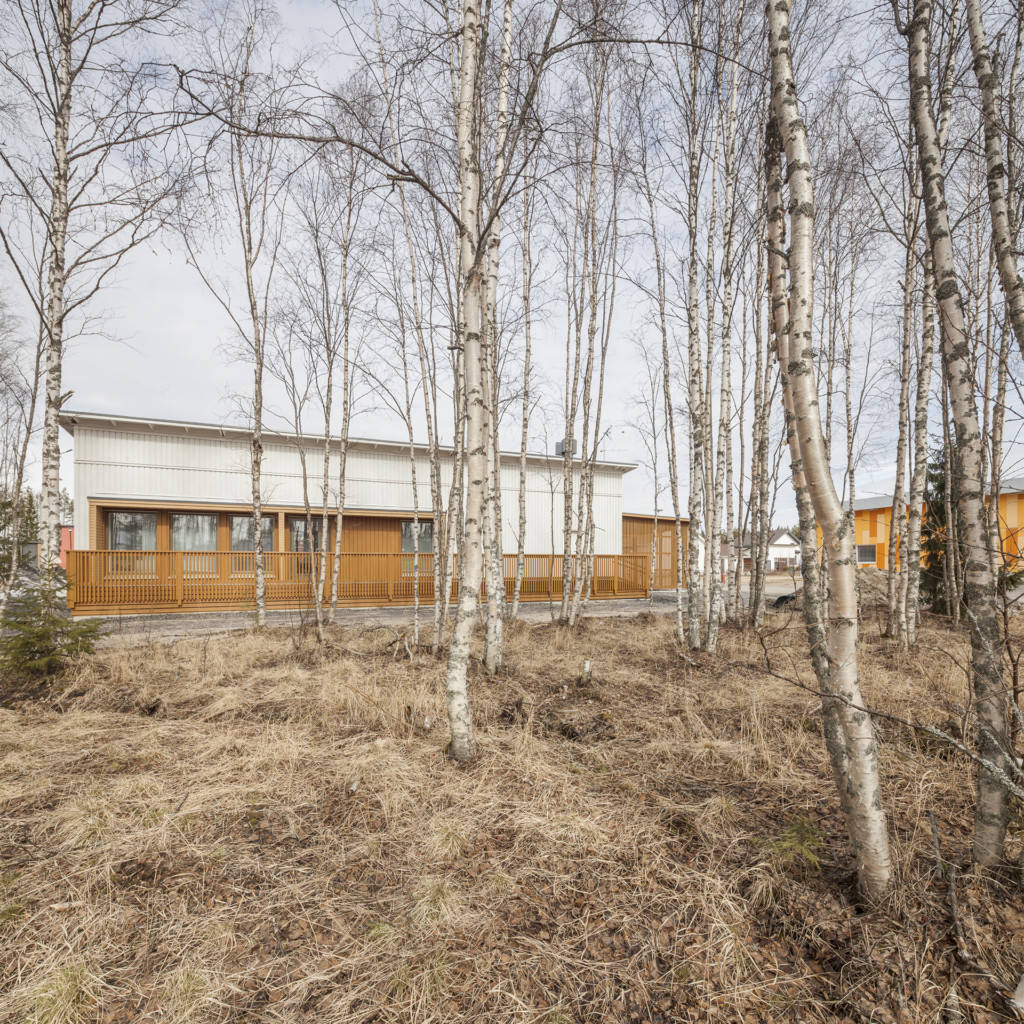 The entrance funnel is directed towards the school on the neighbouring plot. Connection with the school was also sought through colouring.
*photos Ville-Pekka Ikola