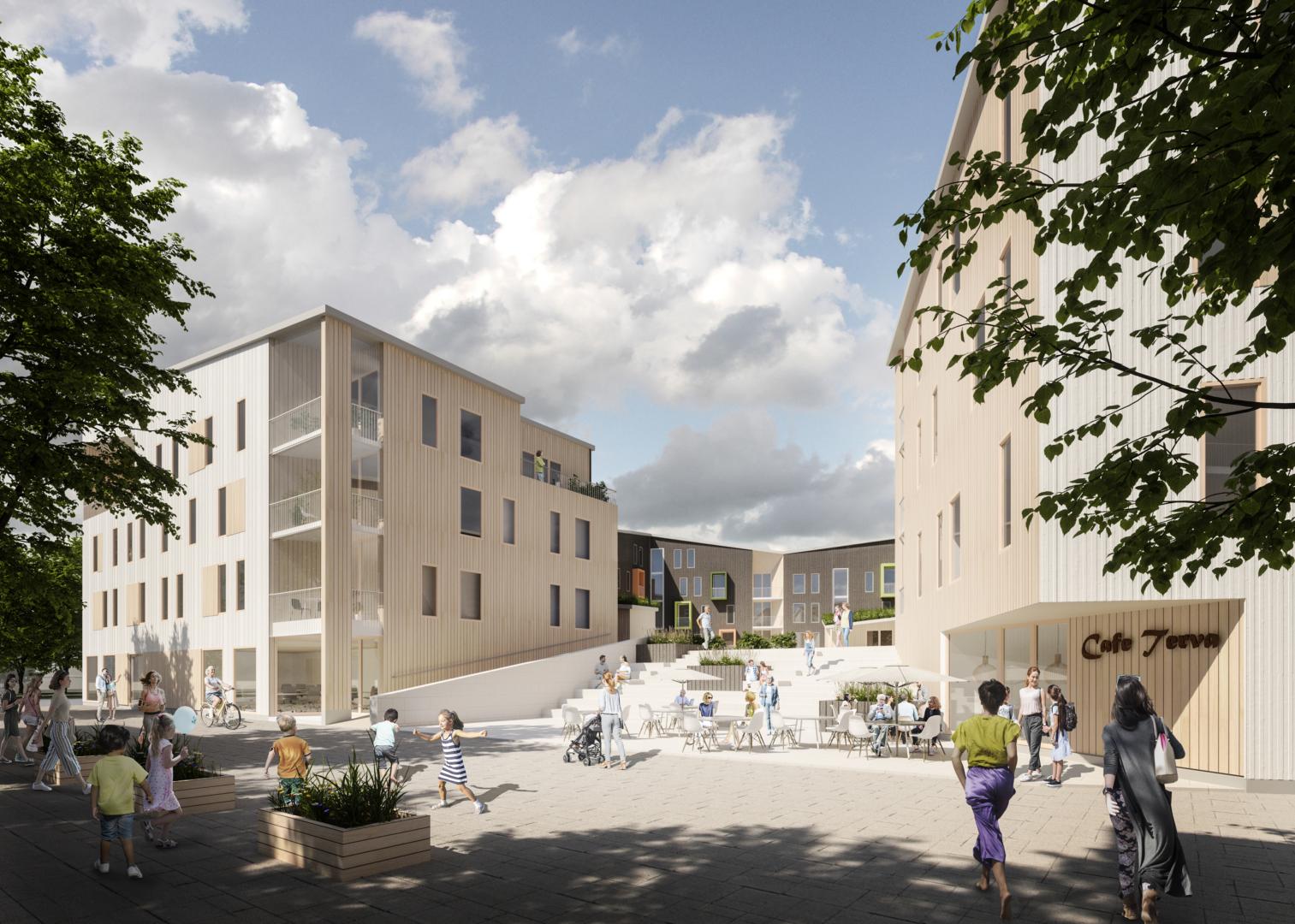 Concept design for the local detailed plan

2019

Scope

floor area 17 500 m2

Location

Kajaani city centre

Client

City of Kajaani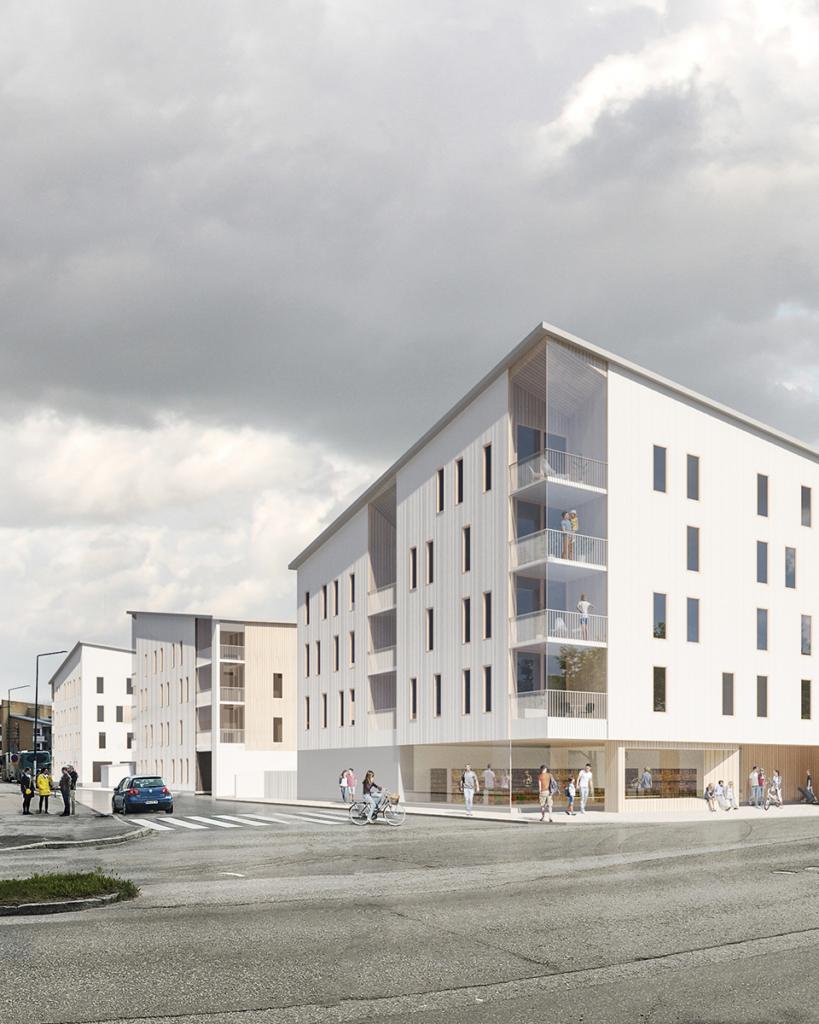 Starting point
The city of Kajaani wanted a concept to serve as a basis for the local detailed plan, in order to create a modern, energy efficient block in the city centre to provide sustainable housing for different ages and stages of life.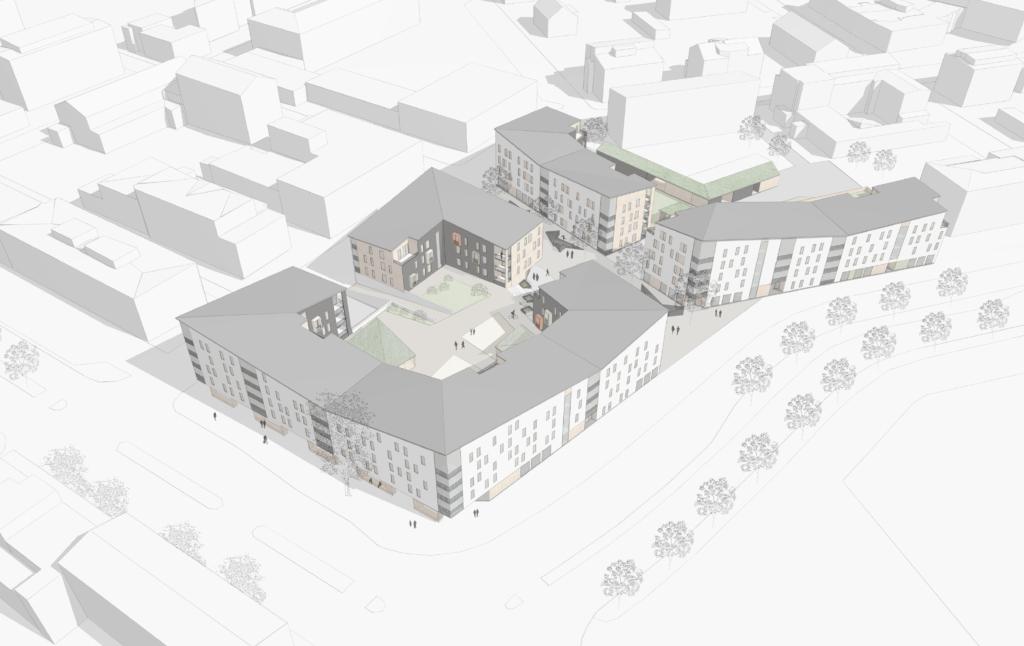 The "Life Cycle" block applies sustainable, preferably wooden architecture and provides new housing solutions and services. Furthermore, it offers a platform for new innovation and technologies for energy efficiency and the circular economy.

The former main bus station area in Kajaani city centre will be freed up for new uses when bus traffic moves to the new travel centre. The site plays a significant role in the cityscape.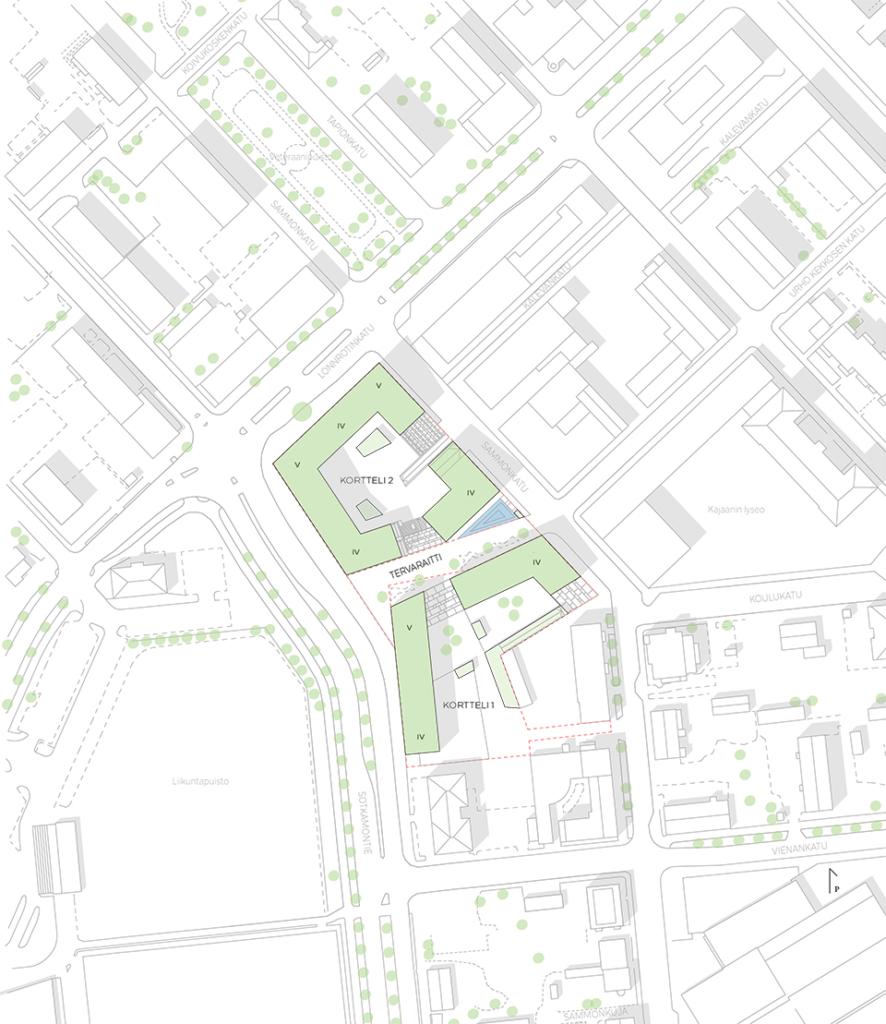 Solution
The design restores a historic street alignment from the era before bus station, and as a result, a new pedestrian street "Tervaraitti" is formed. The art work in Tervaraitti will communicate the significance of wood products in the development of Kainuu region through history.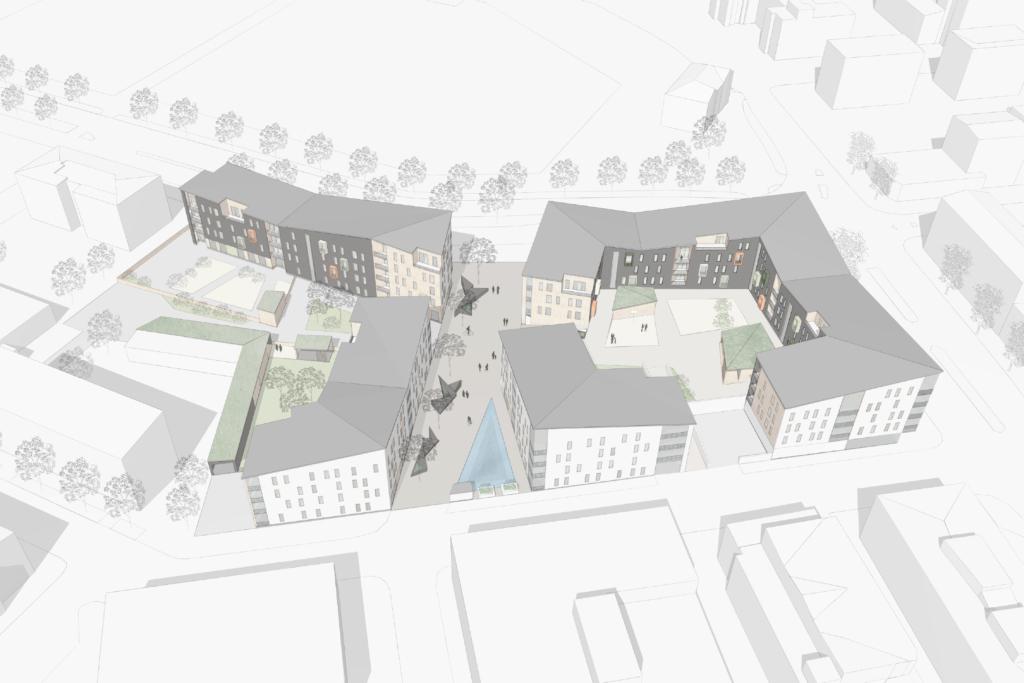 The city residents will be able to use Tervaraitti for small-scale events and gatherings.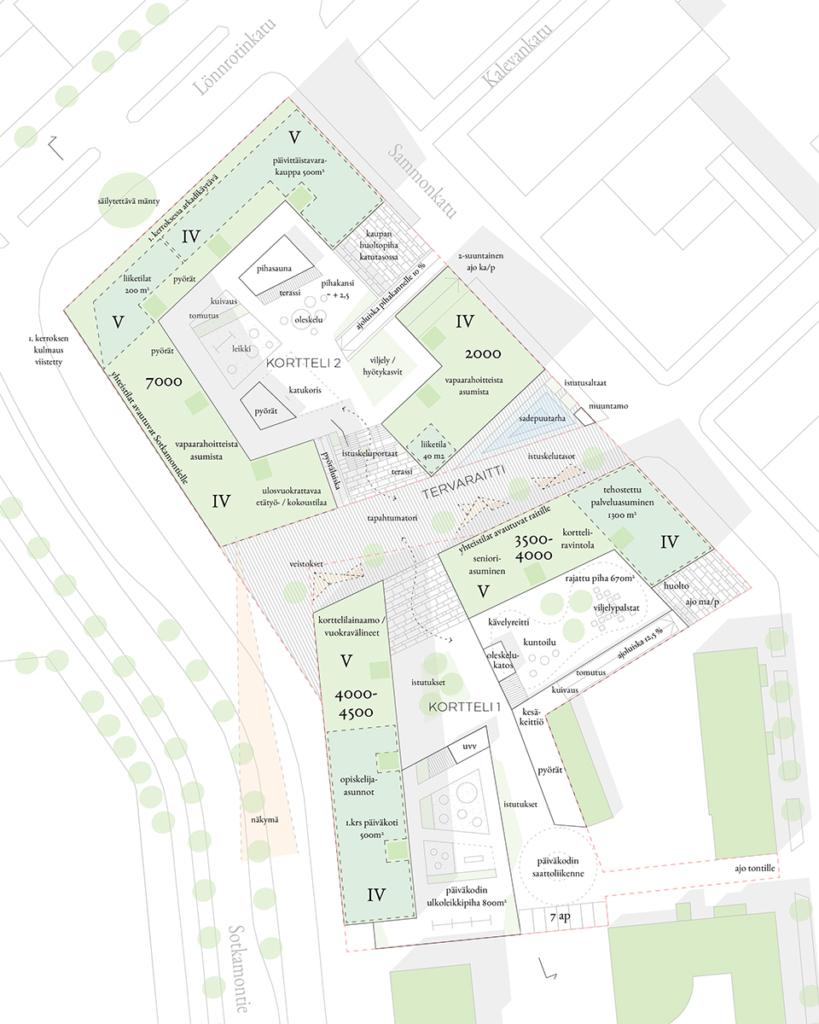 Wooden blocks around Tervaraitti mix different functions, in order to create a sense of community and to ensure a neighbourhood with a diversity of residents. The blocks may offer student housing, assisted-living, and senior housing, a daycare centre, a grocery store and different communal spaces.
The architecture is simple but elegant while clearly standing out from its urban environment with sculptural roofs.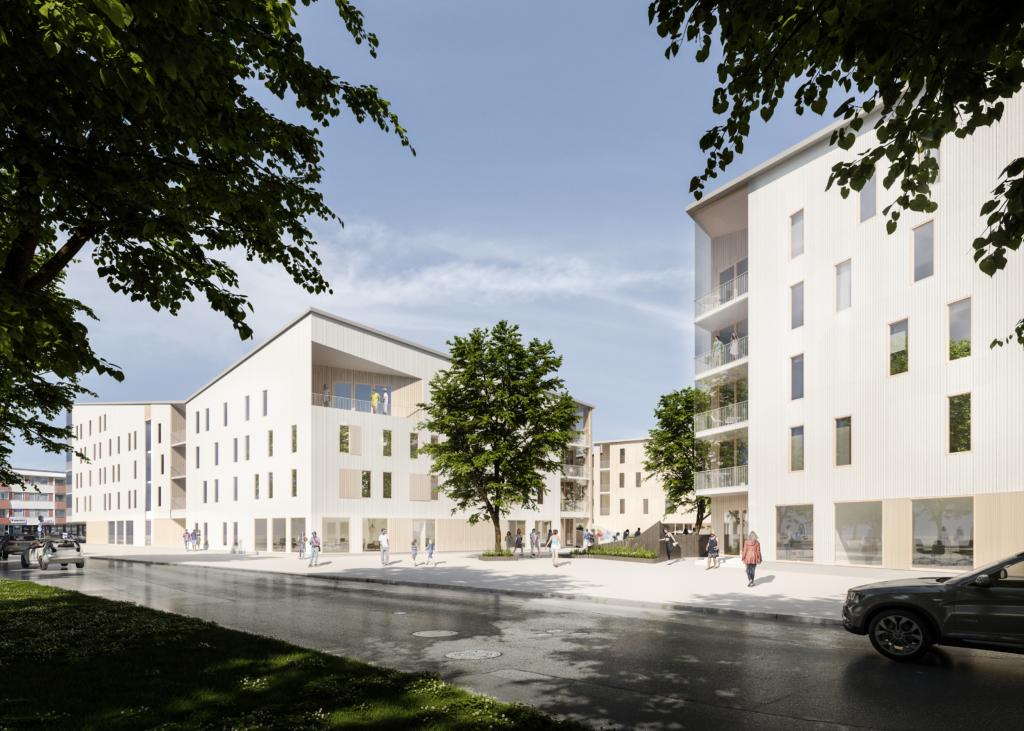 The buildings clearly separate the public street side from the enclosed courtyards, keeping them well protected from the noise coming from Sotkamontie Road.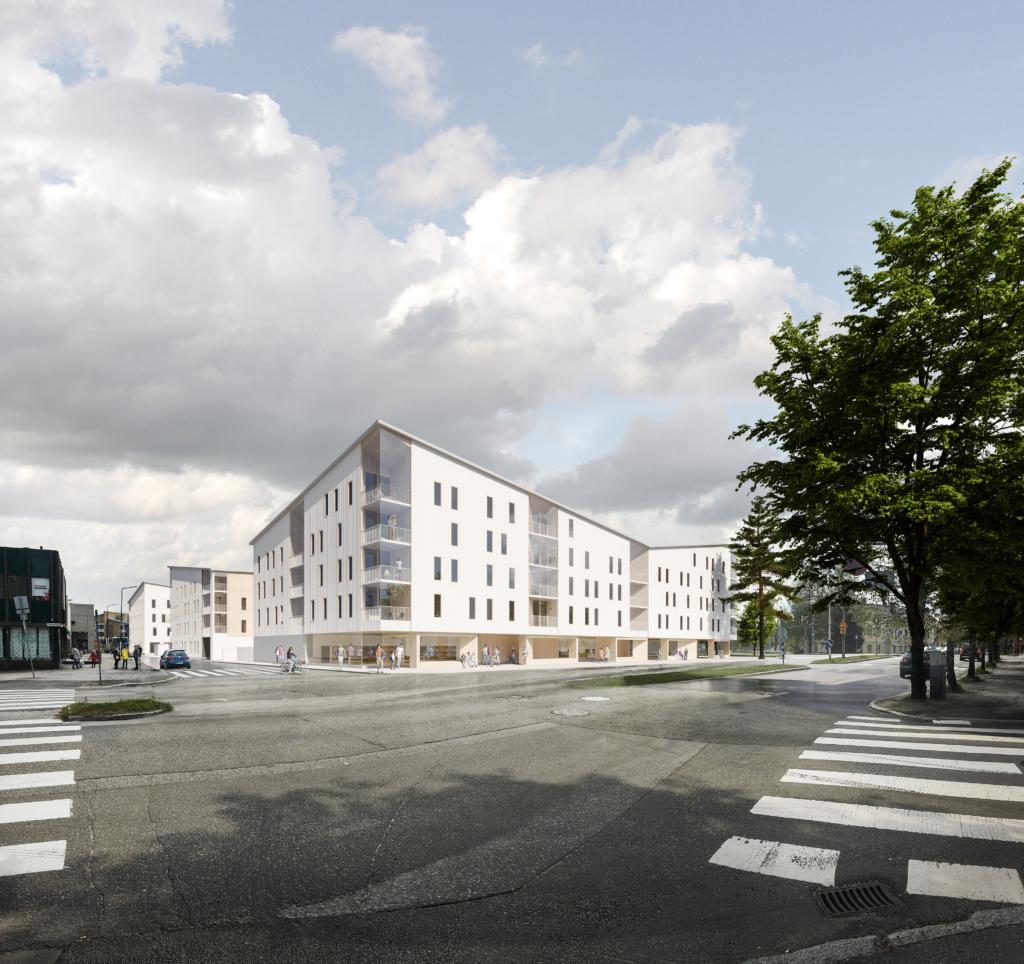 The subtle architecture of the street-side facades and the serene light colours allow the blocks to blend in with their environment. On the courtyard side, the architecture is more varied in colour, texture and composition. The objective is to build the block with wood.
Not only is wood construction in line with the low-carbon construction goals of the future, it also supports Kainuu's local economy and innovations.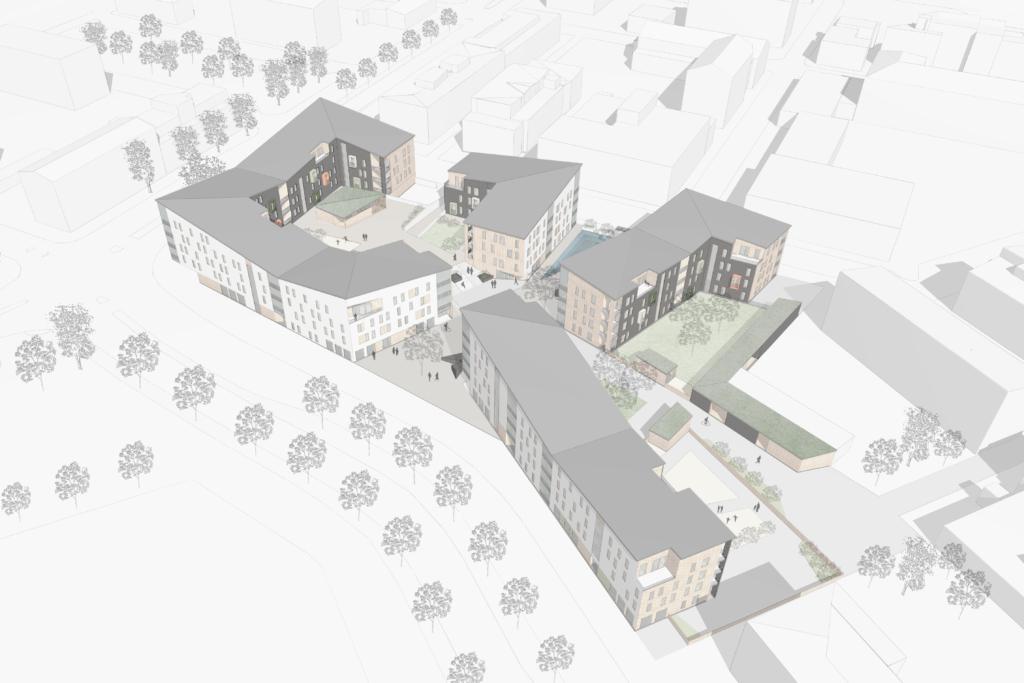 *visualizations Wide Visuals and Luo architects