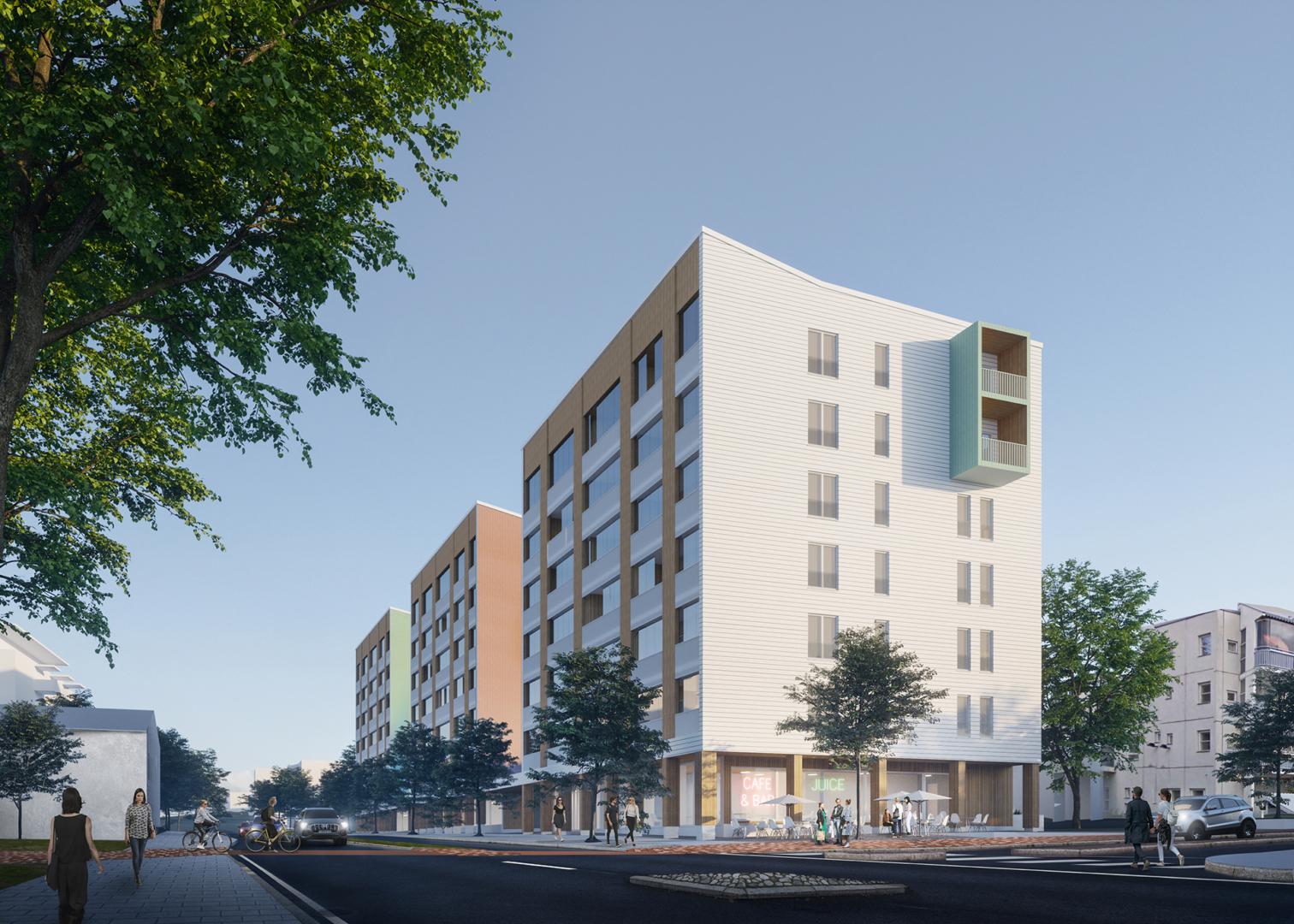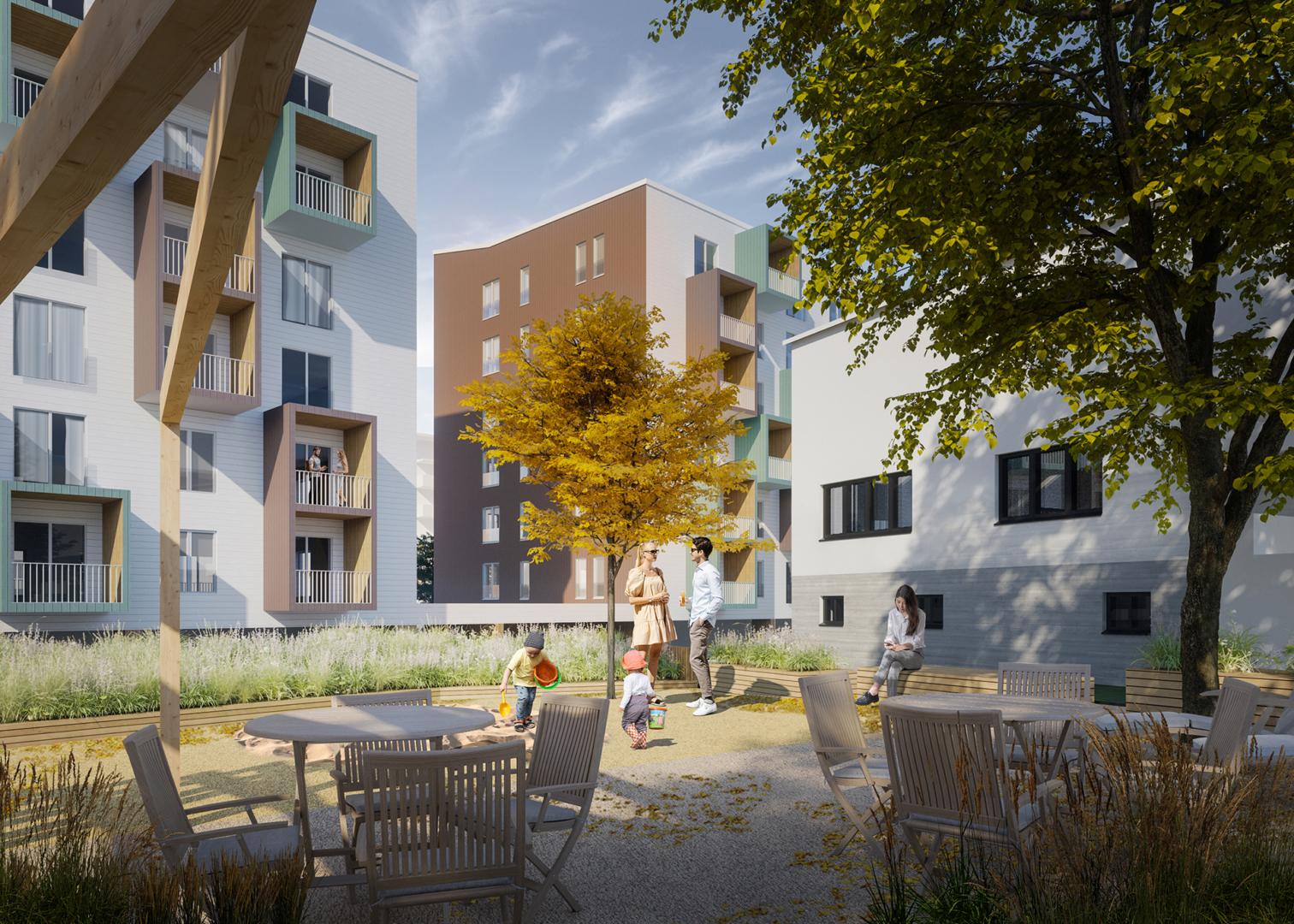 Land transfer competition in downtown Järvenpää

2020

Concept name

"TräTrio"

Scope

floor area 8 100 m2

Location

Järvenpää

Client

Lehto Asunnot Oy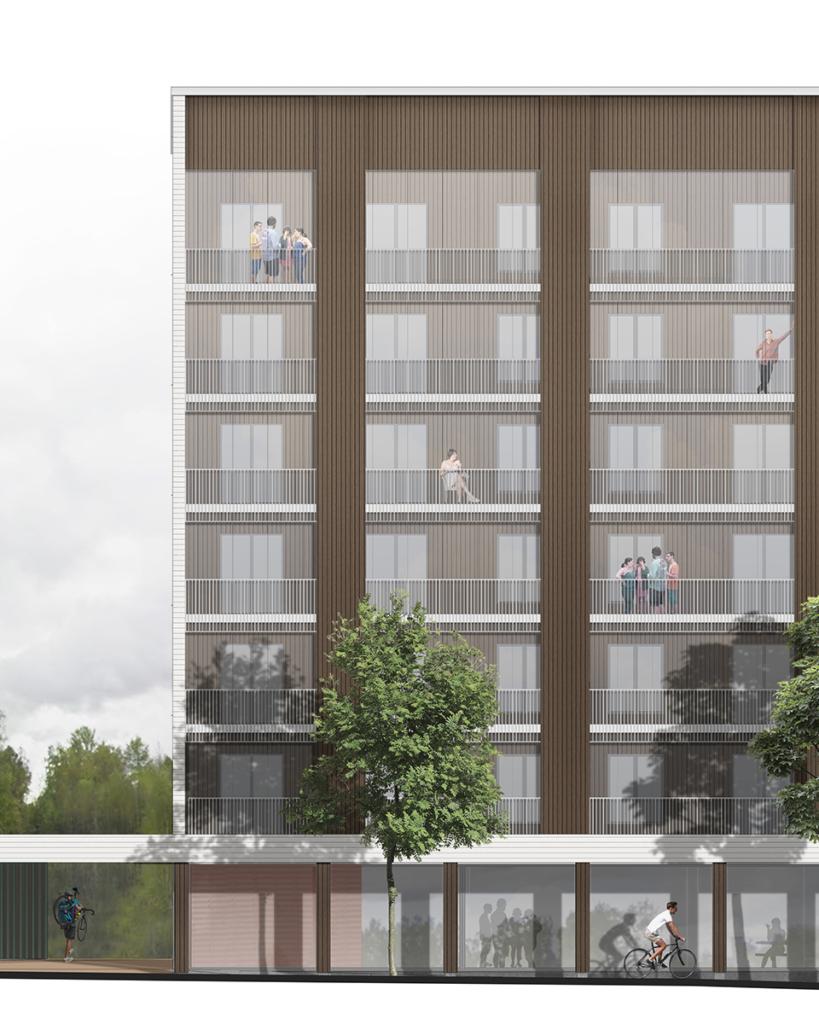 Starting point
City of Järvenpää chose the plan to be carried out from a pivotal city block development project partnership search. The goal was a high-quality cityscape, taking the old industrial and cultural environment into account and resource savviness, which the wooden structures among other solutions will support.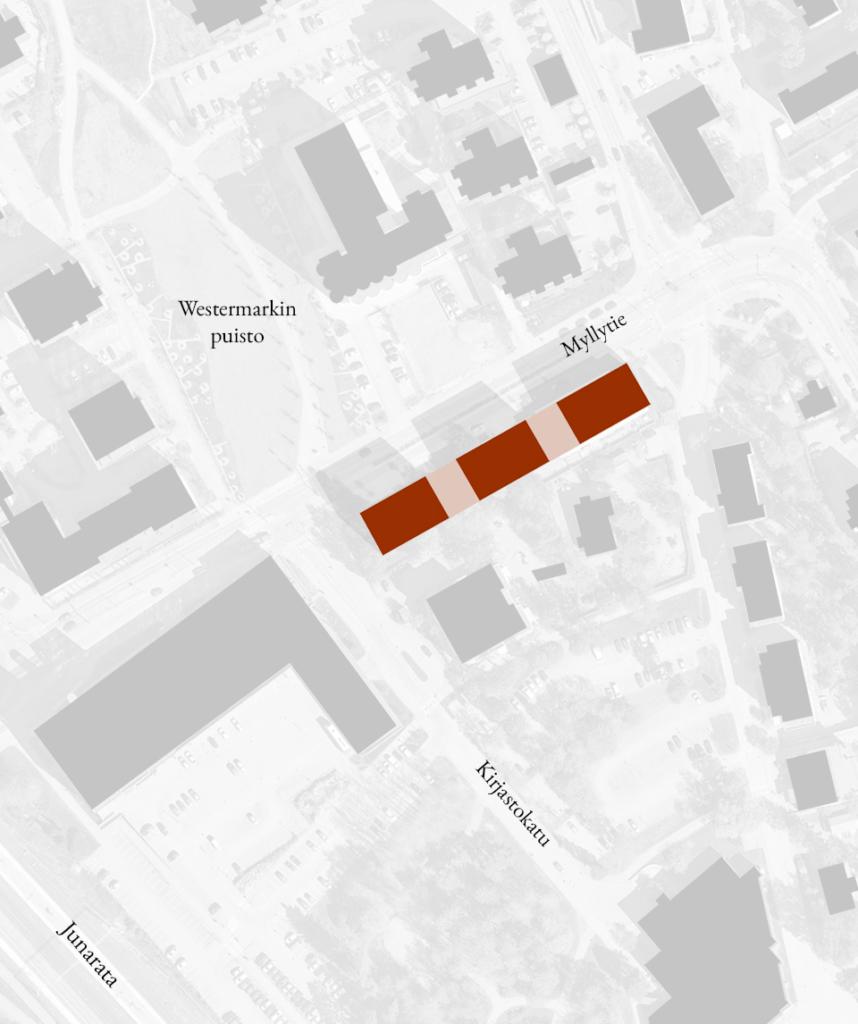 Location
The planning site is located by the busy Myllytie road near Järvenpää city centre. The area has excellent public transportation connections with the Järvenpää train station a stone's throw away and Järvenpää-talo, offering cultural services, is right next door. The building mass opens towards the Westermarck Park and forms an ending for the park connection.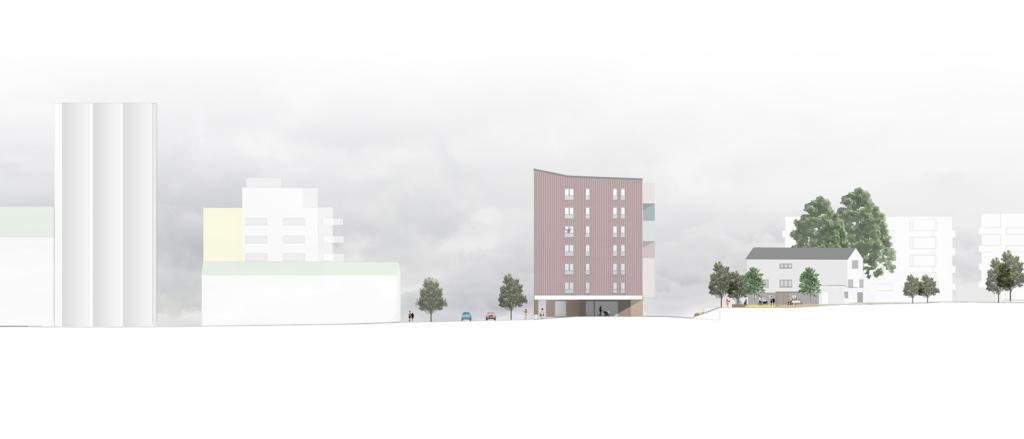 Solution
The wooden building trio has a sculptural and unique roof shape that is highlighted especially in the corners of the city block. The balcony zones opening towards the Westermarck Park and Myllytie road are subtle in architecture, with the areas between the buildings providing a surprising splash of colour.
Sheltered from the noise of roads and the railway, the communal living yard is situated in the middle of the block, with wooden jetty balconies providing the facade rhythm. The yard is prepared for possible day care centre play yard arrangements.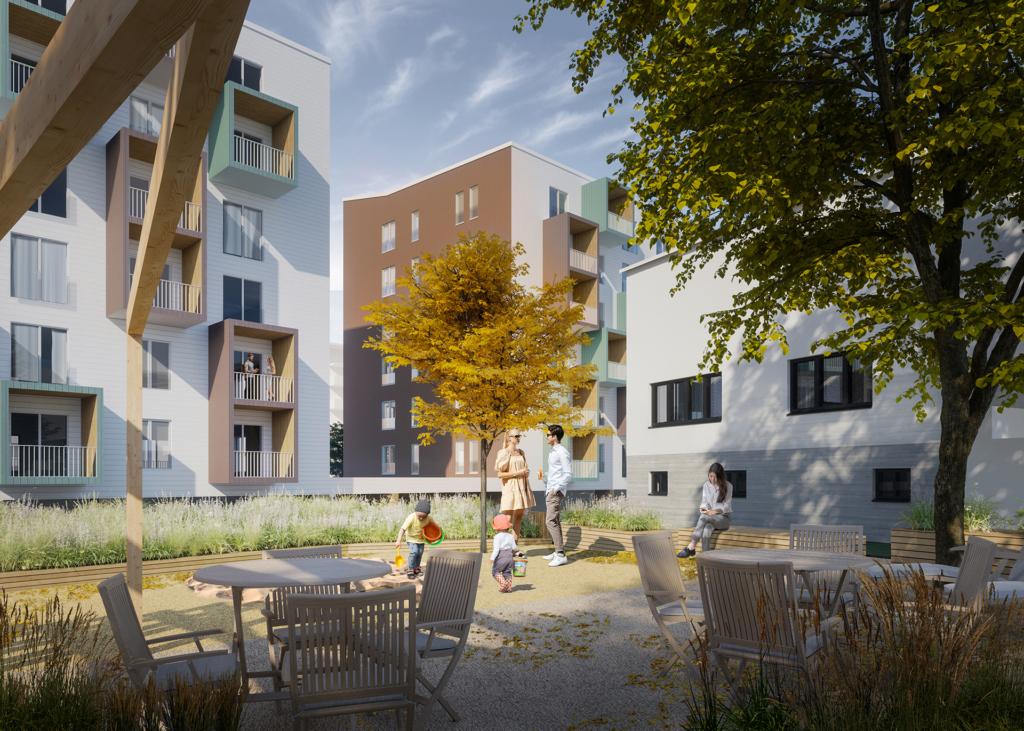 The trio of buildings are placed upon a uniform arcade on the Myllytie side bordering the street space densely, rhythmically and distinctively.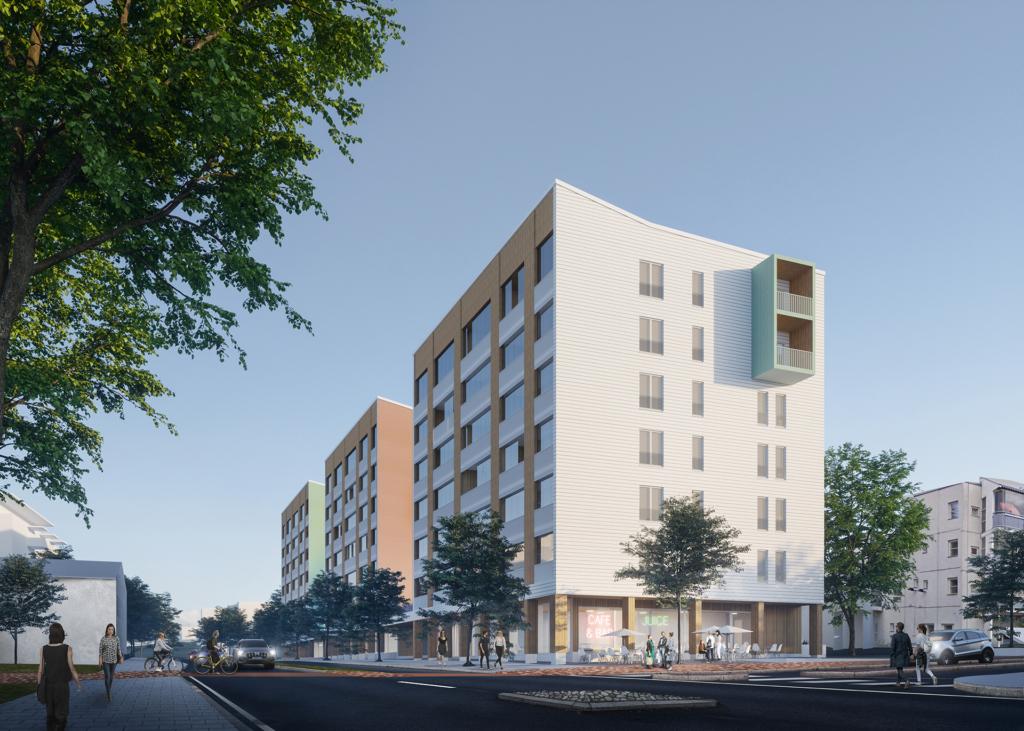 *visualizations Wide Visuals