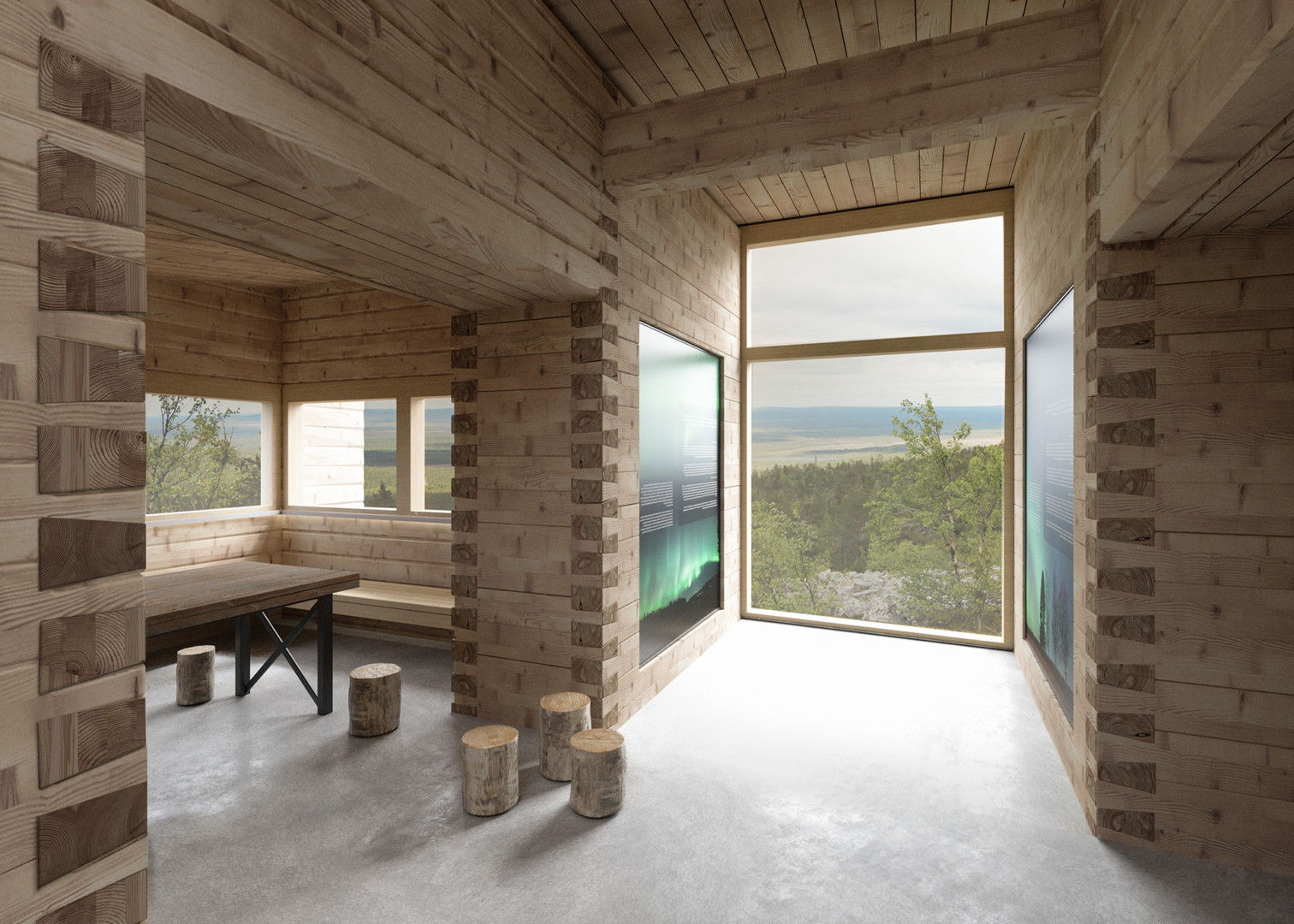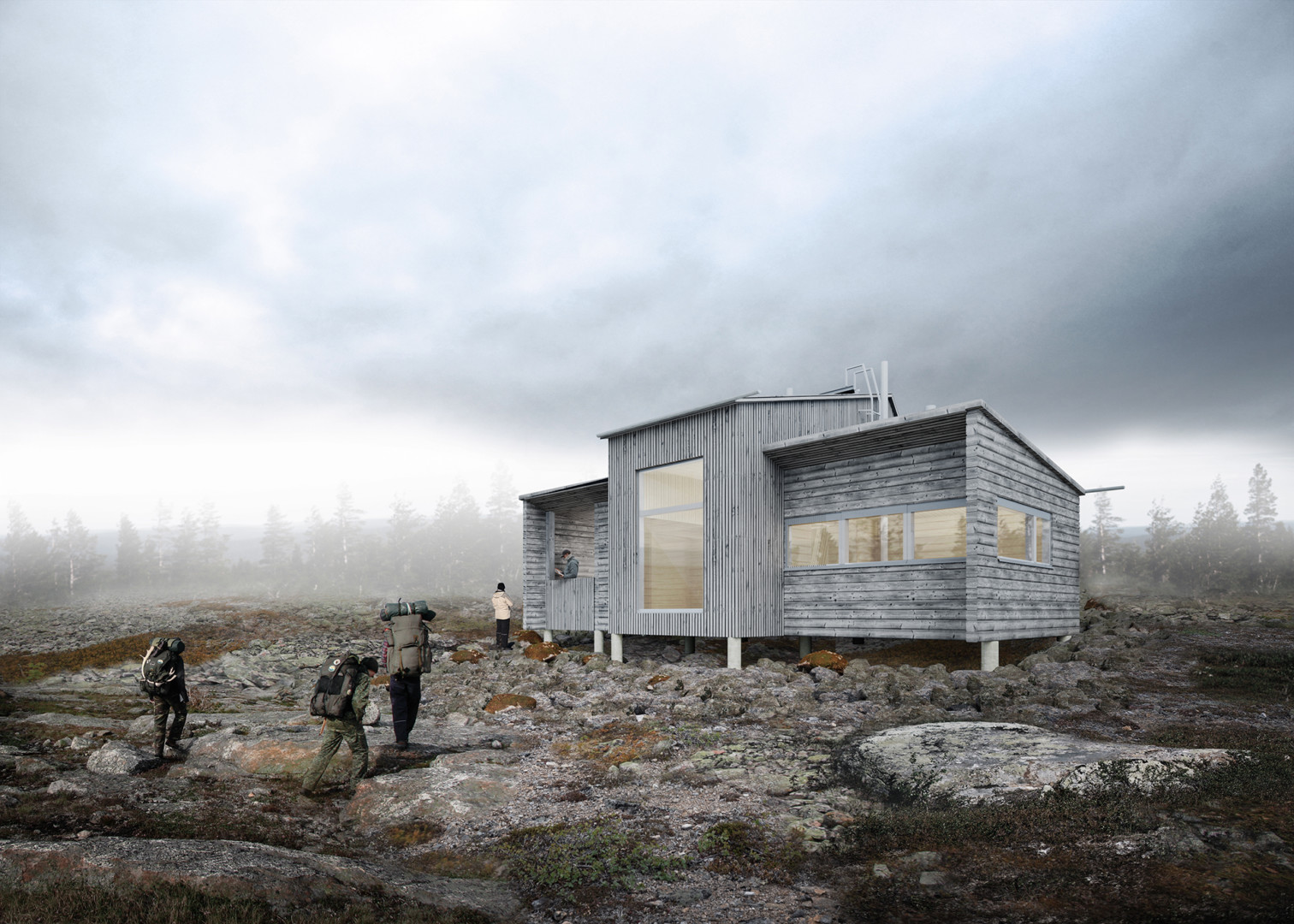 Design of a new scenic hut amidst a national park

2017-2022

Scope

100 m2

Location

Pyhä-Luosto National Park, Sodankylä

Client

Metsähallitus, National Parks Finland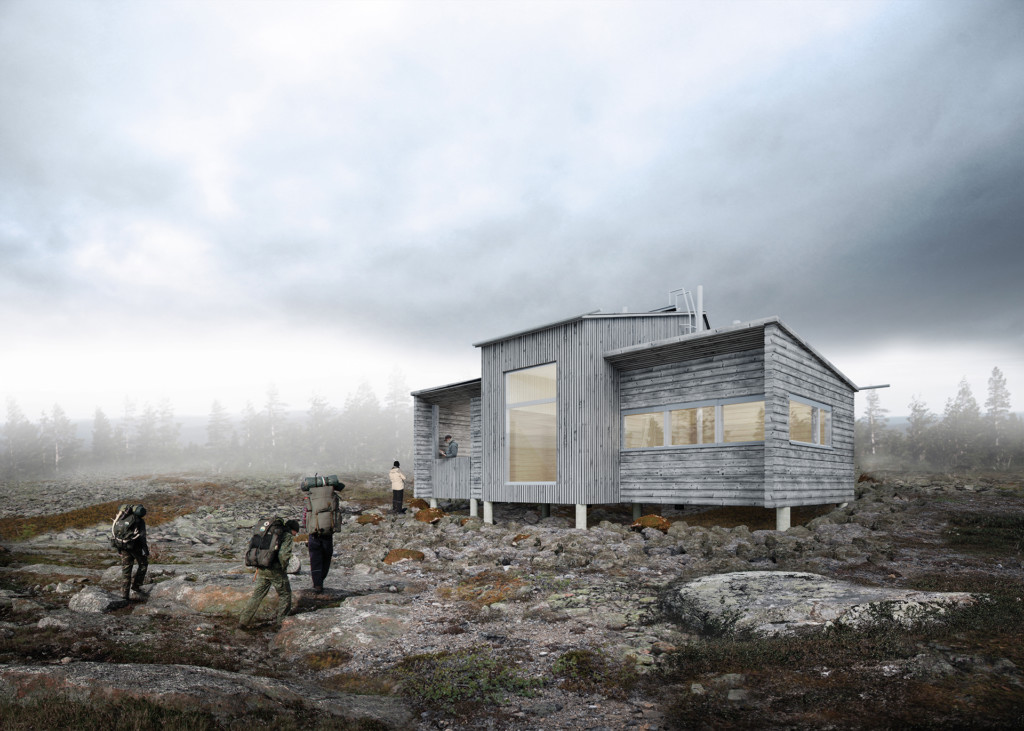 Starting point
The aim of the Ukko-Luosto scenic hut was to provide a sheltered and warm resting place for small groups, while at the same time offering an experiential place to get to know and experience the light phenomena of the surrounding nature.
Location
The Ukko-Luosto scenic hut is located in the Pyhä-Luosto National Park on the northern slope of the Ukko-Luosto fell. The scenic hut can be reached by following a path of about a kilometre, or in winter, along the snowshoe route from the Luosto parking area, or by descending from the upper station of the ski lifts of the same distance.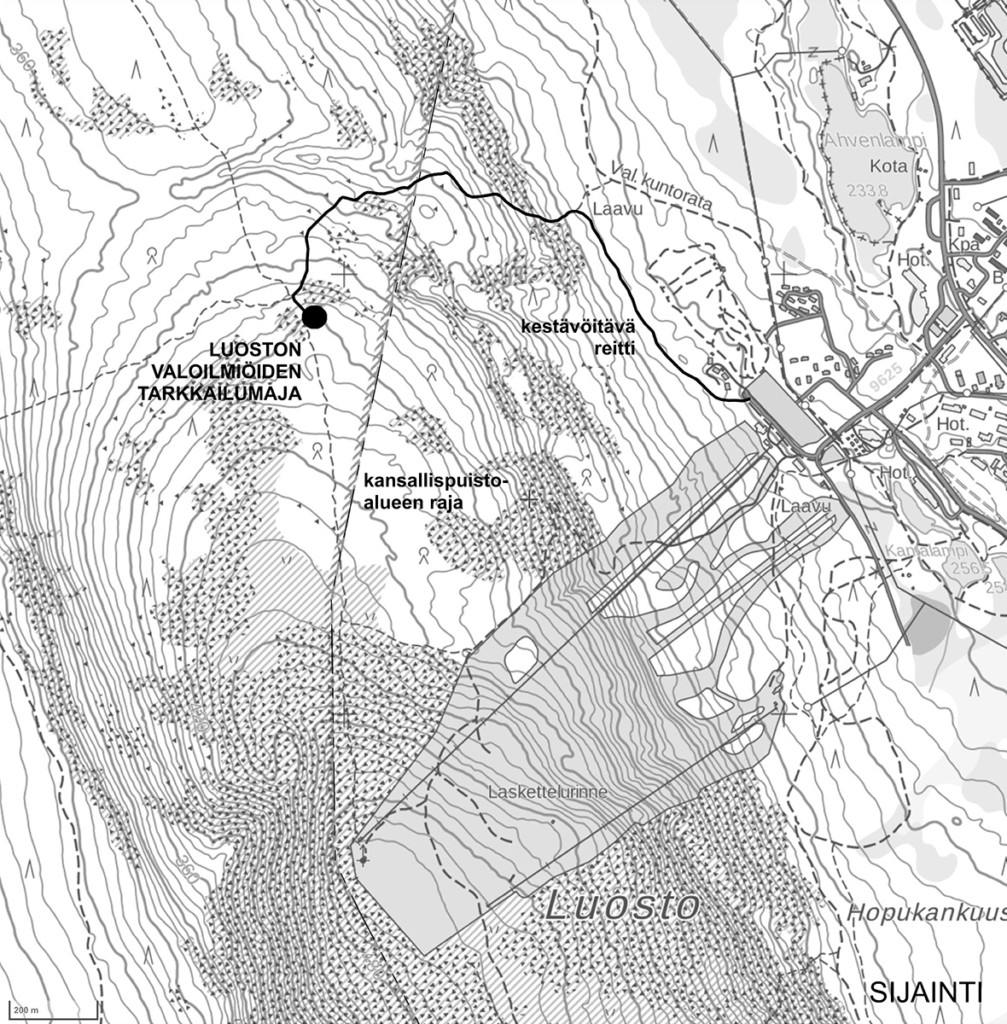 Solution
The scenic hut is mainly accessed from the lower slope on the northern side. The building peeks from between the trees on the path only when one gets quite close. The entrance to the building is on the side of the upper slope, so if necessary, accessible entry is also possible. A ramp leads to a covered porch, which offers views towards the northern landscape.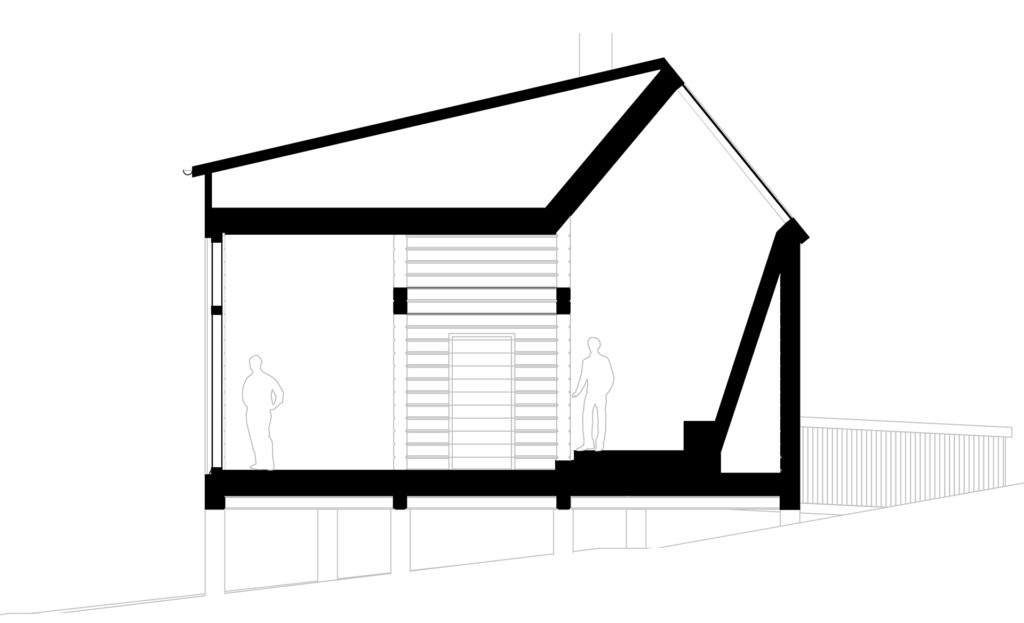 The scenic hut is entirely log structured. The character of the building is distinguished by the centrally located lantern-like exhibition section, the log structure of which has wood paneling on the outside.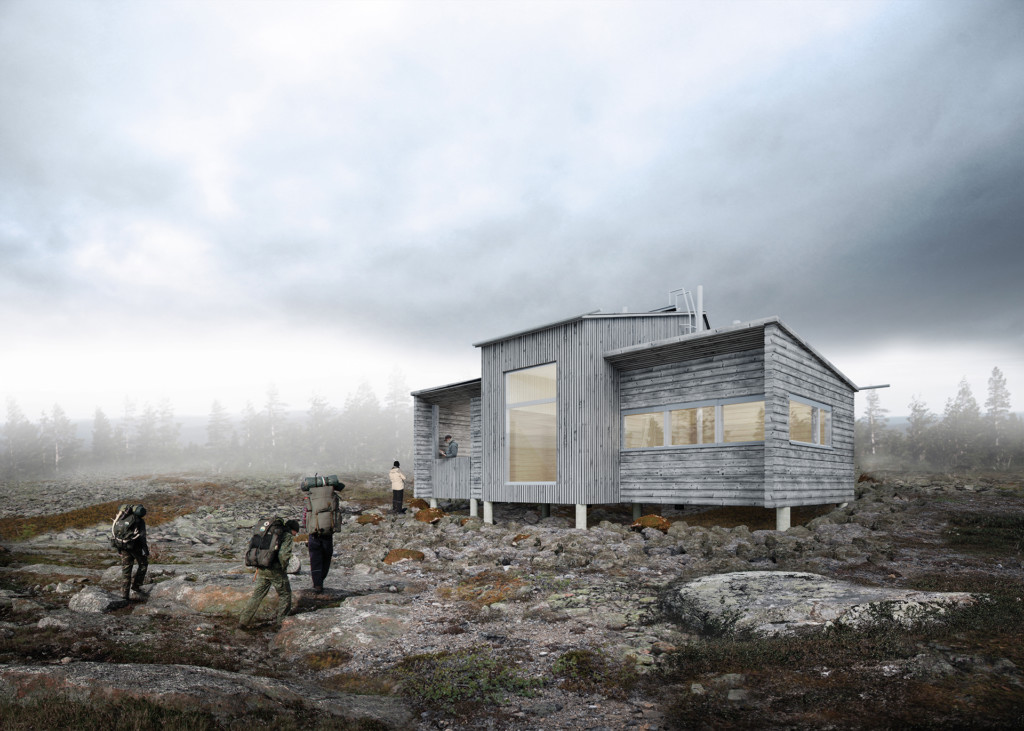 All wooden surfaces have been left untreated, so that when the building turns grey, it blends in with the block field and snag dominant slope of the fell.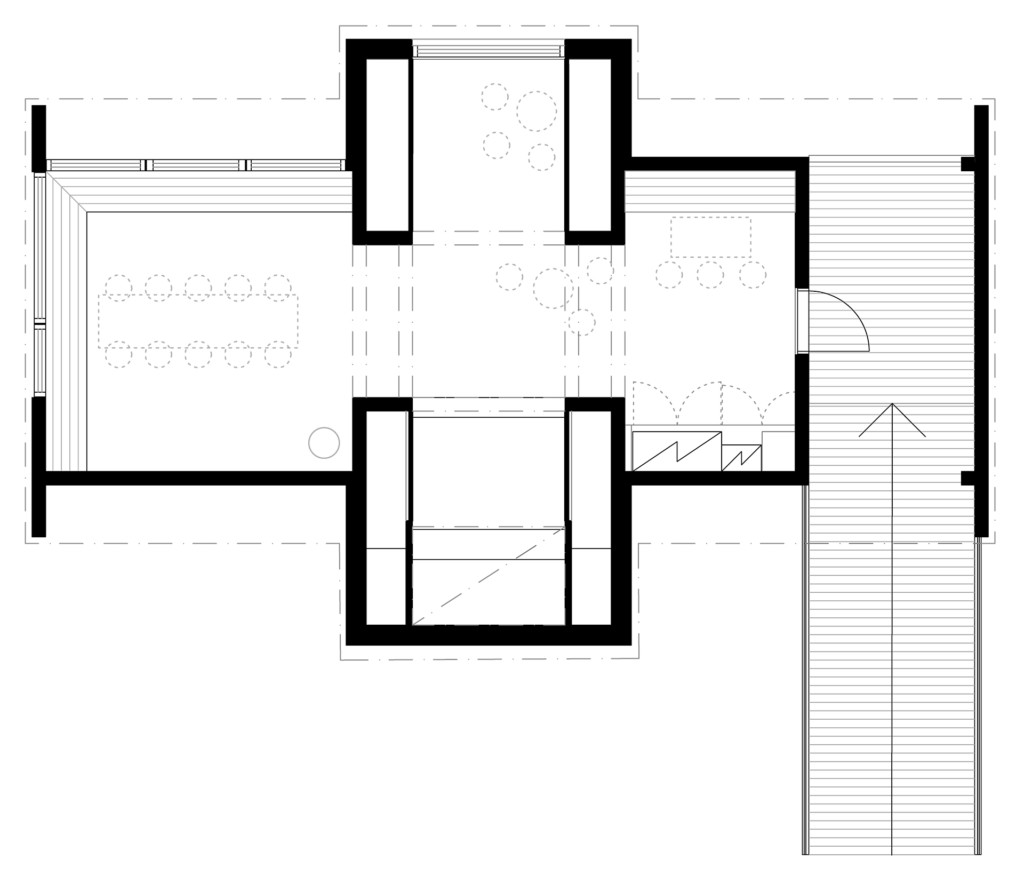 One enters the building into a vestibule-like space. The actual hut space is entered via the lantern-shaped exhibition and experience section. The exhibition section opens a large view window in the direction of the northern landscape.
The window extends from the floor to the ceiling, from one side wall to the other, and provides an atmospheric observation point for the aurora borealis glowing in the northern sky or the crown snow-load landscape. On the other side, towards the south, the exhibition part opens up a slanted skylight view and allows you to observe the starry sky or the nightless night even while lying on a bench.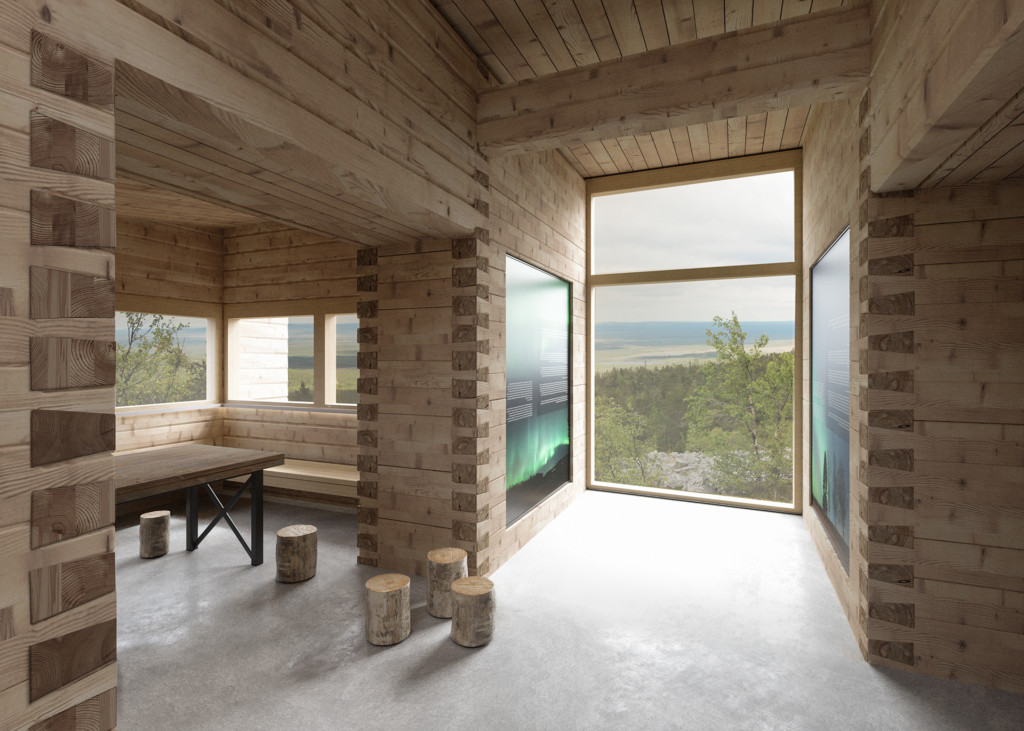 The side walls of the exhibition section are reserved for the exhibition content to inform and describe the light phenomena of the different seasons of northern nature to the visitor. The actual hut space is surrounded by ribbon-like windows and benches. A stove provides a chance for warming up and roasting sausages.
*visualisointi Wide Visuals