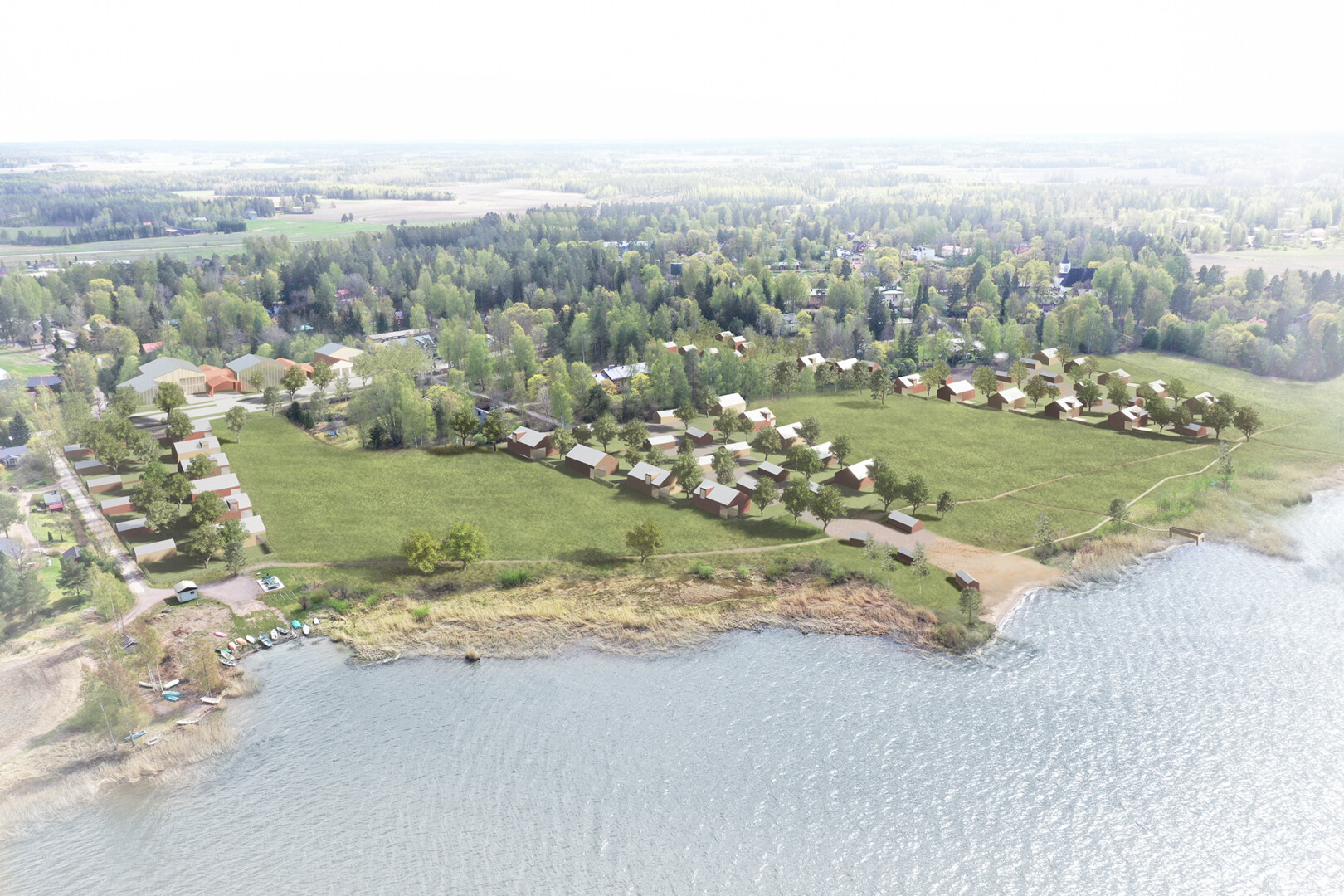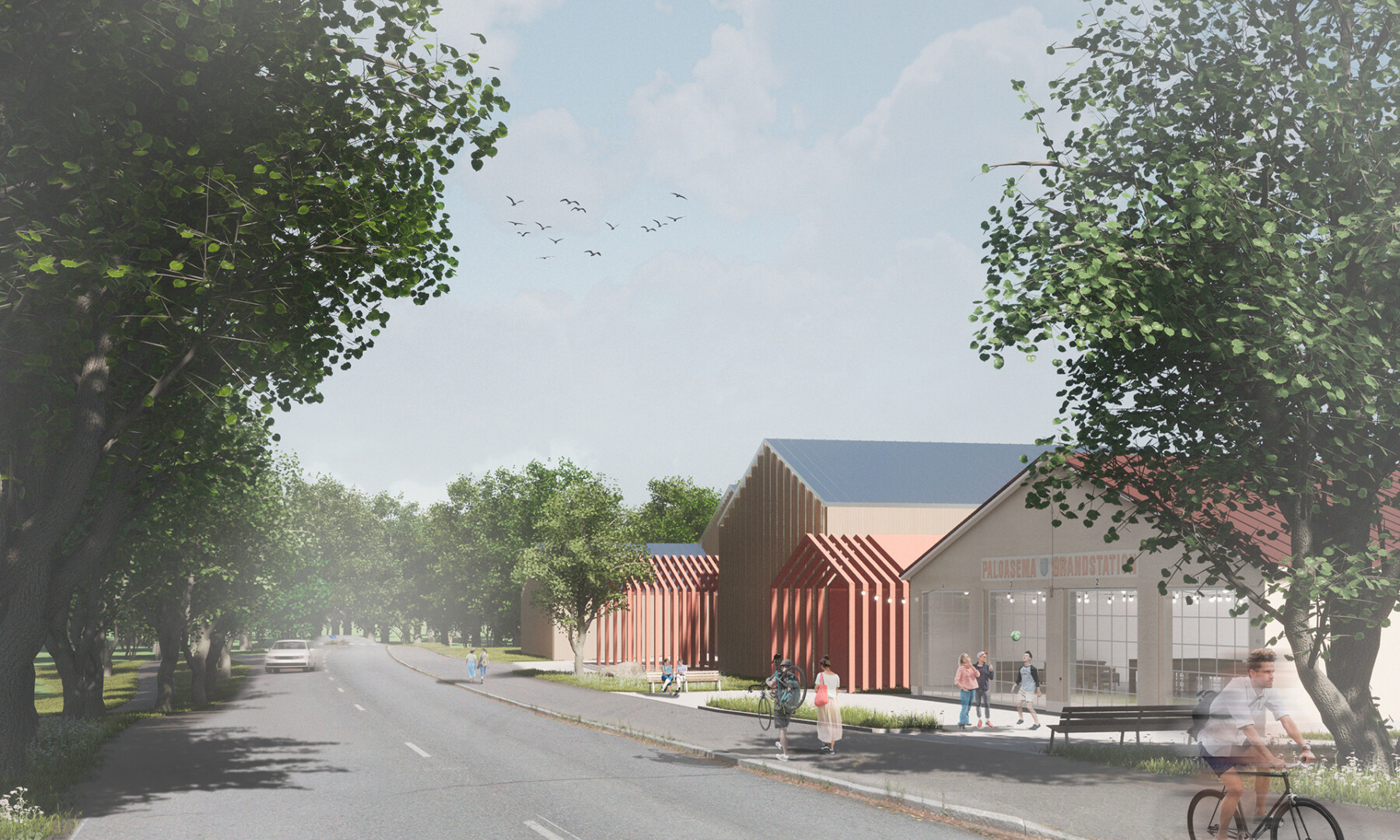 Village Dreams of Lapinjärvi
Idea competition plan

2023

Ranking

Purchase prize

Concept name

"Kyläunelmia" (Village Dreams)

Scope

ca. 3,1 ha

Location

Lapinjärvi, Finland

Client

Municipality of Lapinjärvi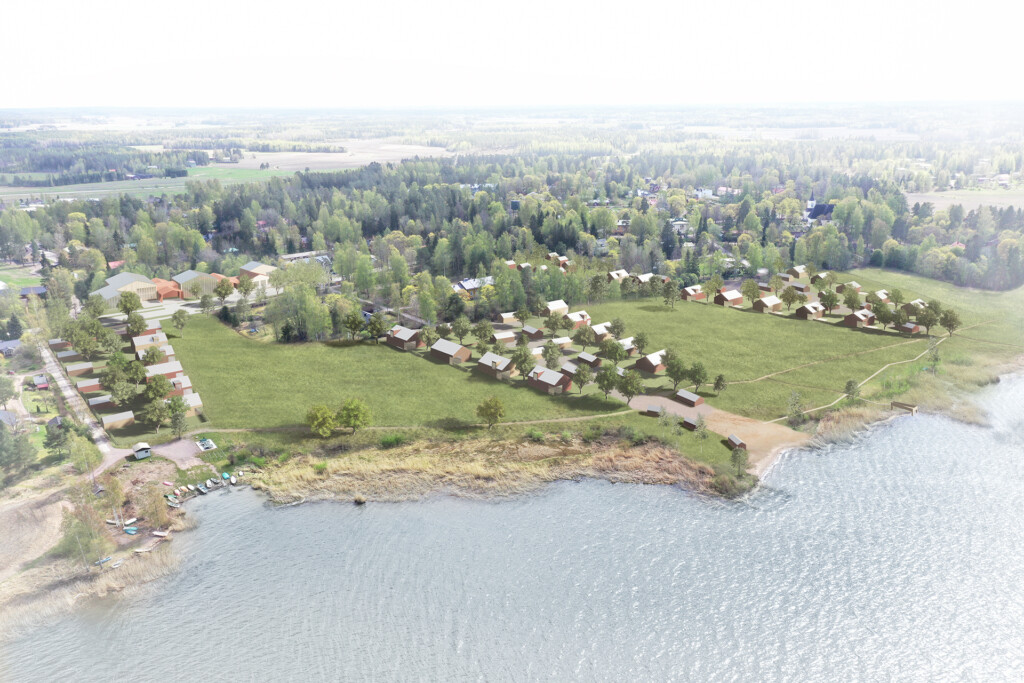 Starting point
The aim of the competition was to add to the vitality and appeal of the area, especially as a place of residence. The church village was to further reflect its beautiful location by the lake.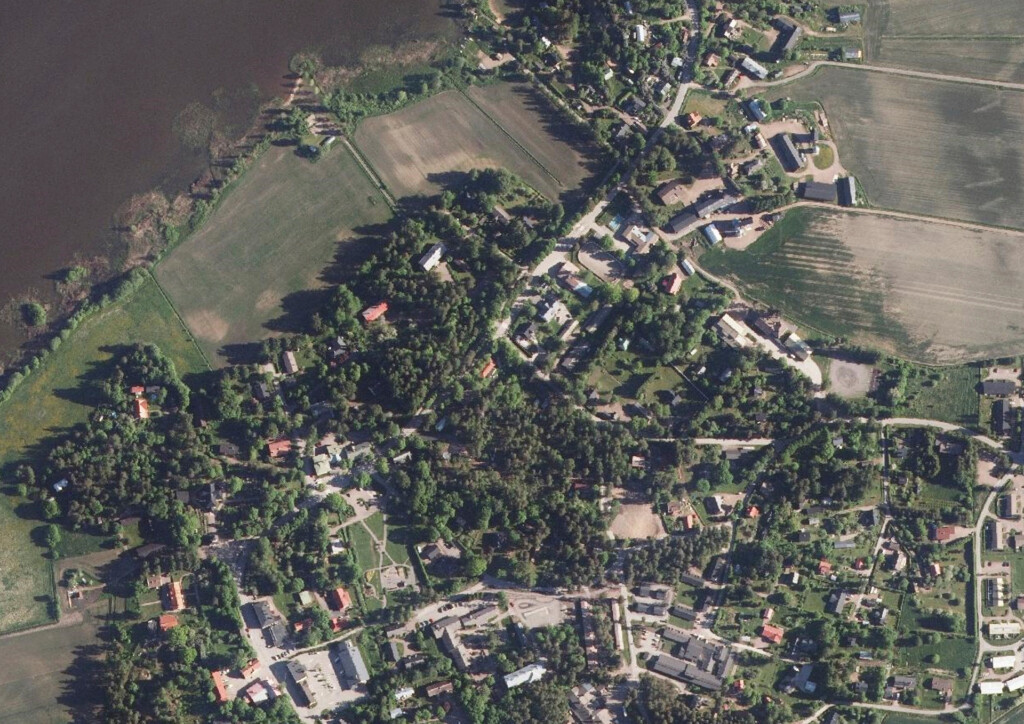 The massing and architecture were to reinforce the rural village landscape and enliven the overall appearance of the village.
Location
Lapinjärvi is a municipality of around 2600 residents on the eastern part of the Uusimaa region, just by the Kymenlaakso region border in Southern Finland. The church village of the municipality with its ca. 850 habitants is exceptionally well preserved in its historical state, and is considered as nationally valuable built culture environment. Currently, the shore area of the Lapinjärvi lake is in cultivation use.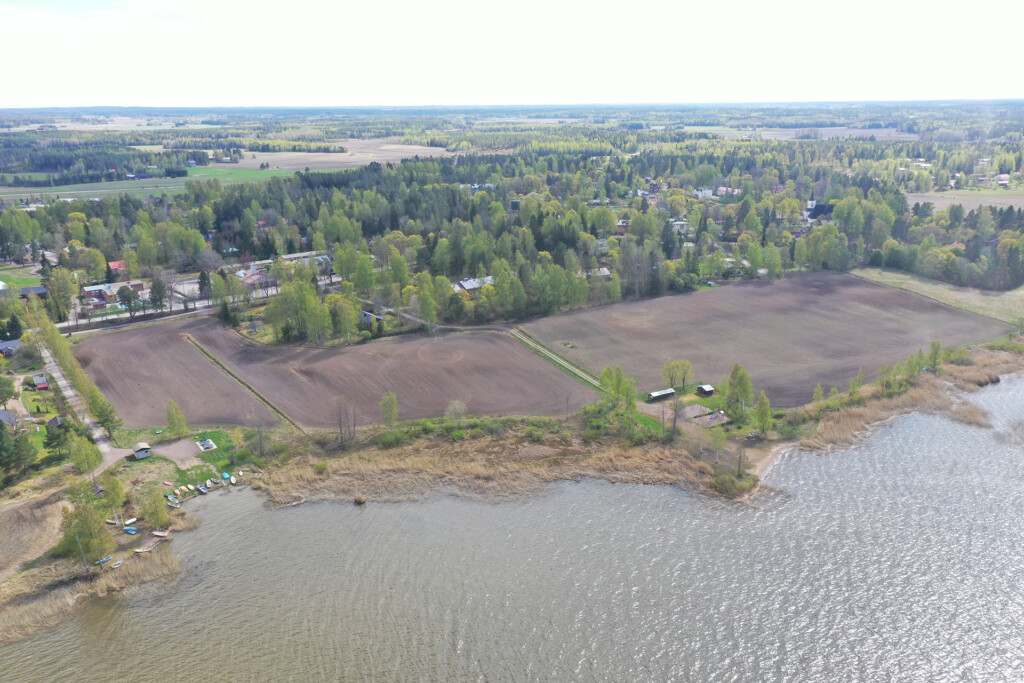 Solution
Our proposal attracts new residents by offering possibilities to implement different kinds of dreams of living. The cooperative nature of the detached house plots offer the chance to realise one's dream of a own house and yard effortlessly.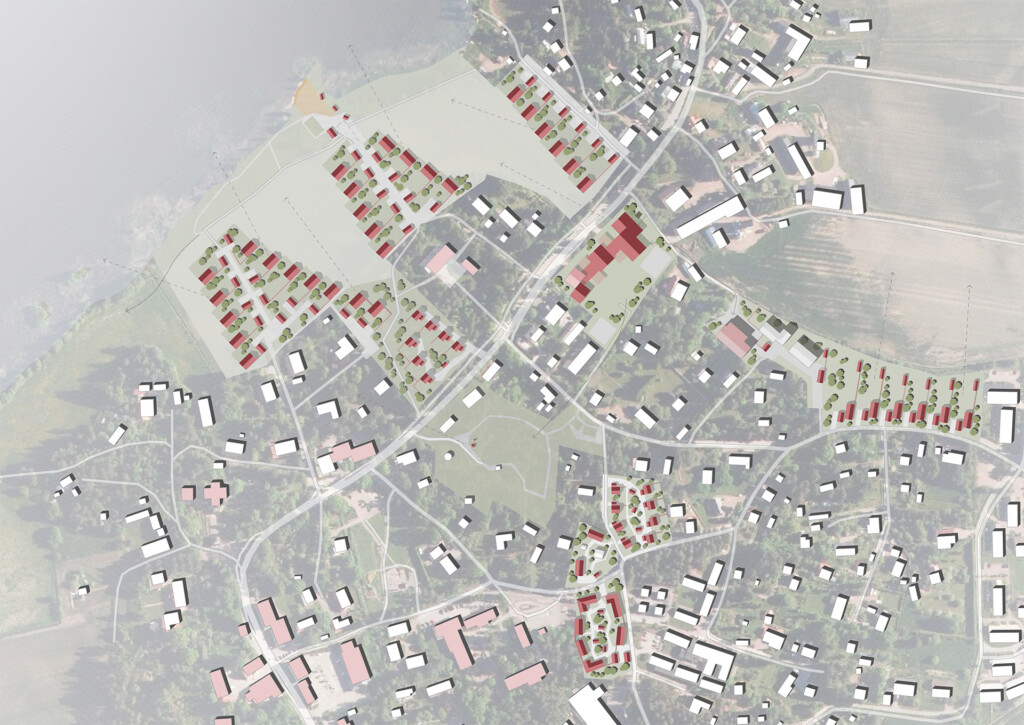 The plots of the detached houses are placed so that as many as possible can fulfil their dreams of a own house with a view of the lake and close to services.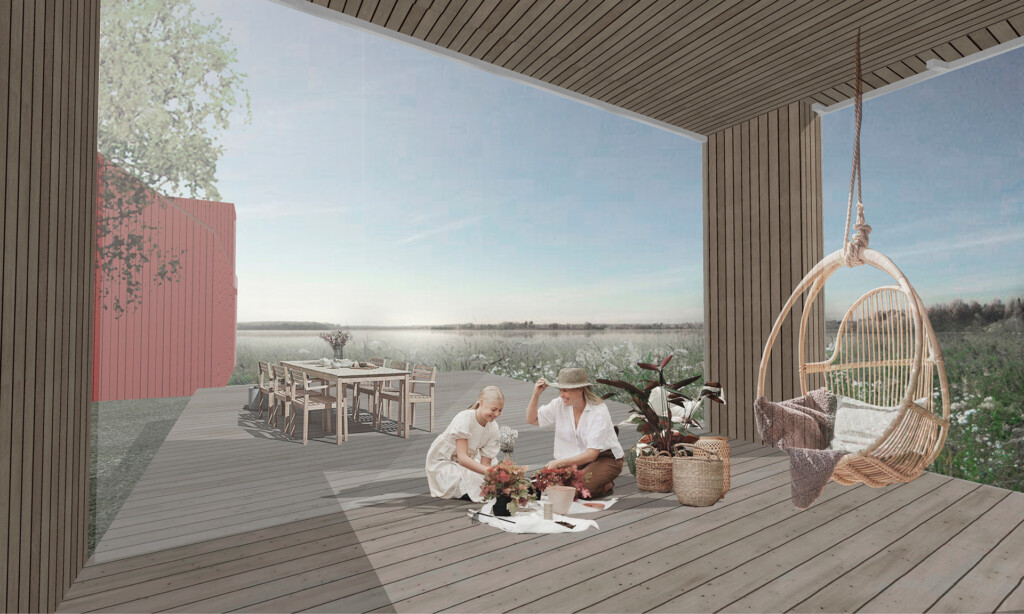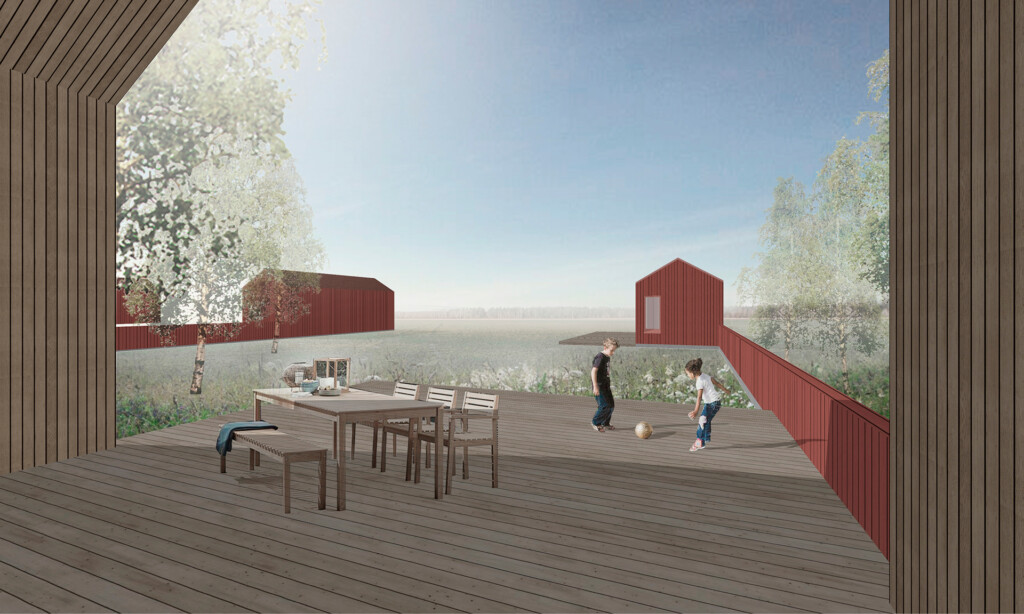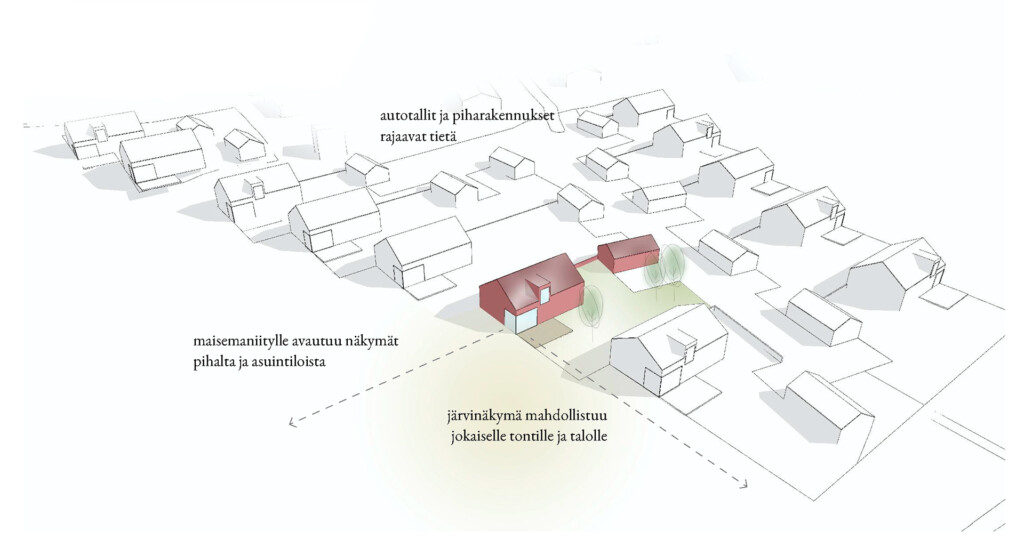 Elderly people can find forms of living where they can age safely and communally while maintaining their everyday activity.

The new school and multipurpose building forms the new cultural centre of the village with new routes connecting the existing parish hall to the new housing.