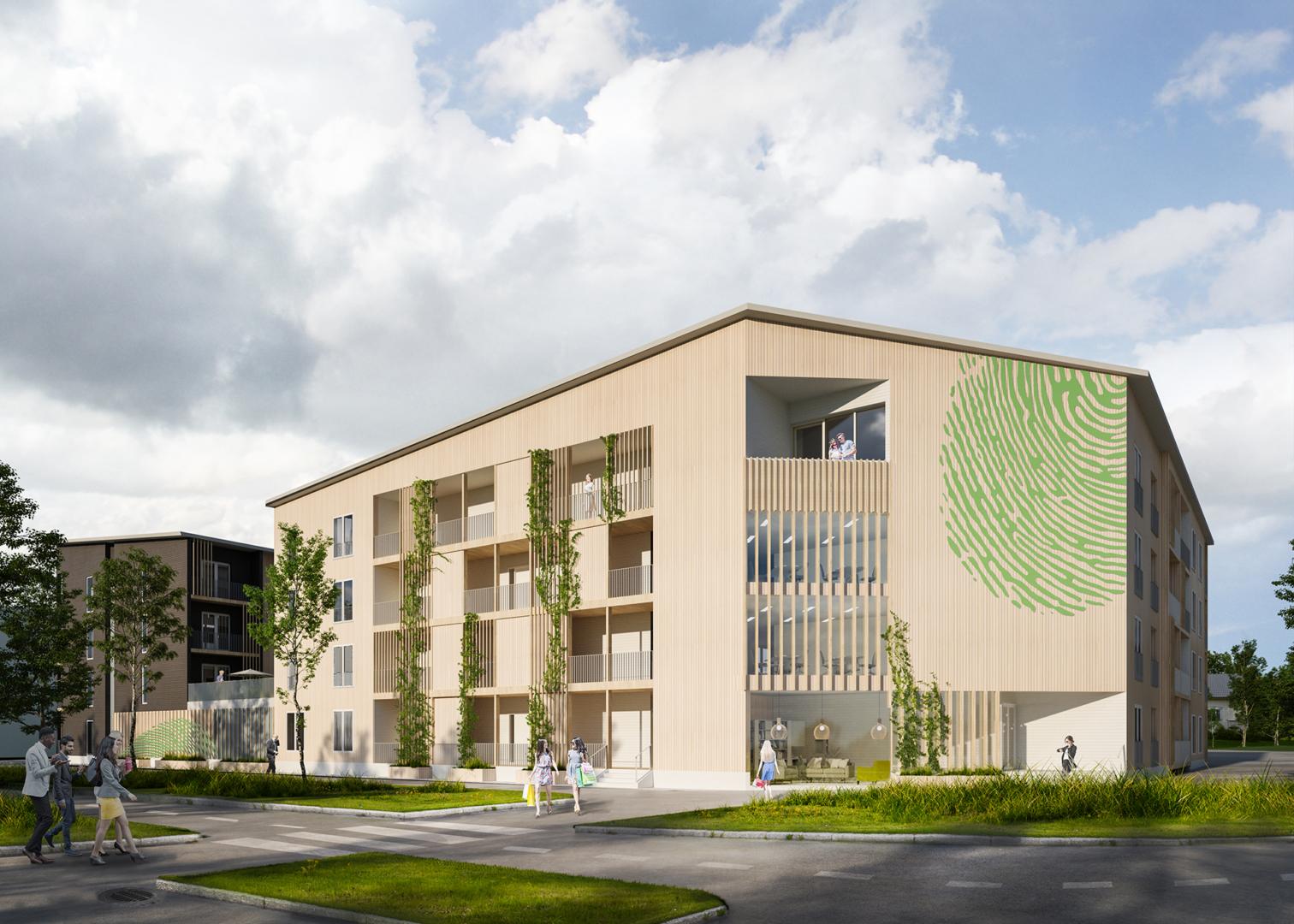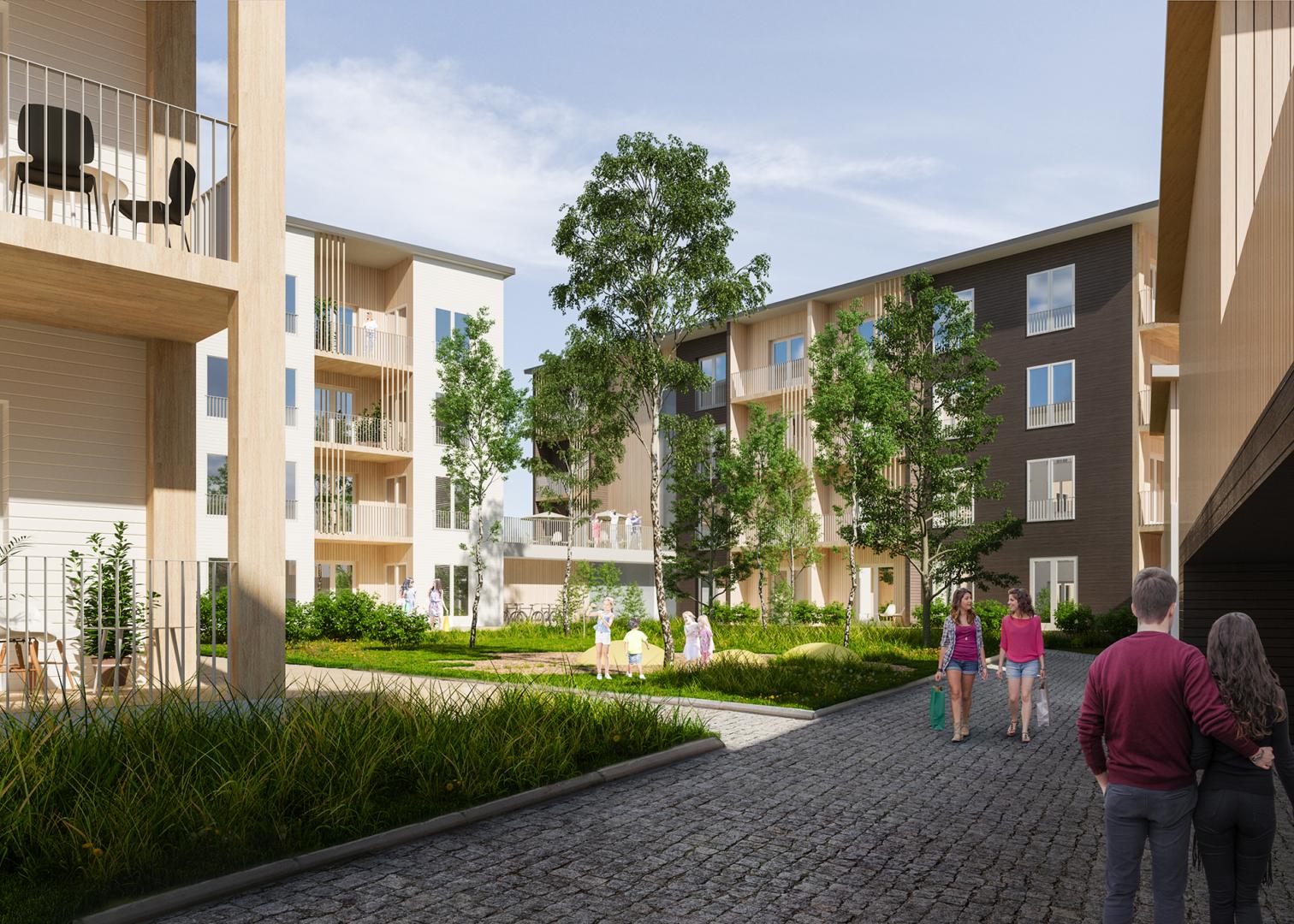 Zero Energy Block in Vuores
Site allocation competition and implementation planning

2019-

Ranking

1st prize

Concept name

"Vihreä sormenjälki" (Green fingerprint)

Scope

floor area 5 400 m2

Location

Vuores, Tampere

Client

Lehto Asunnot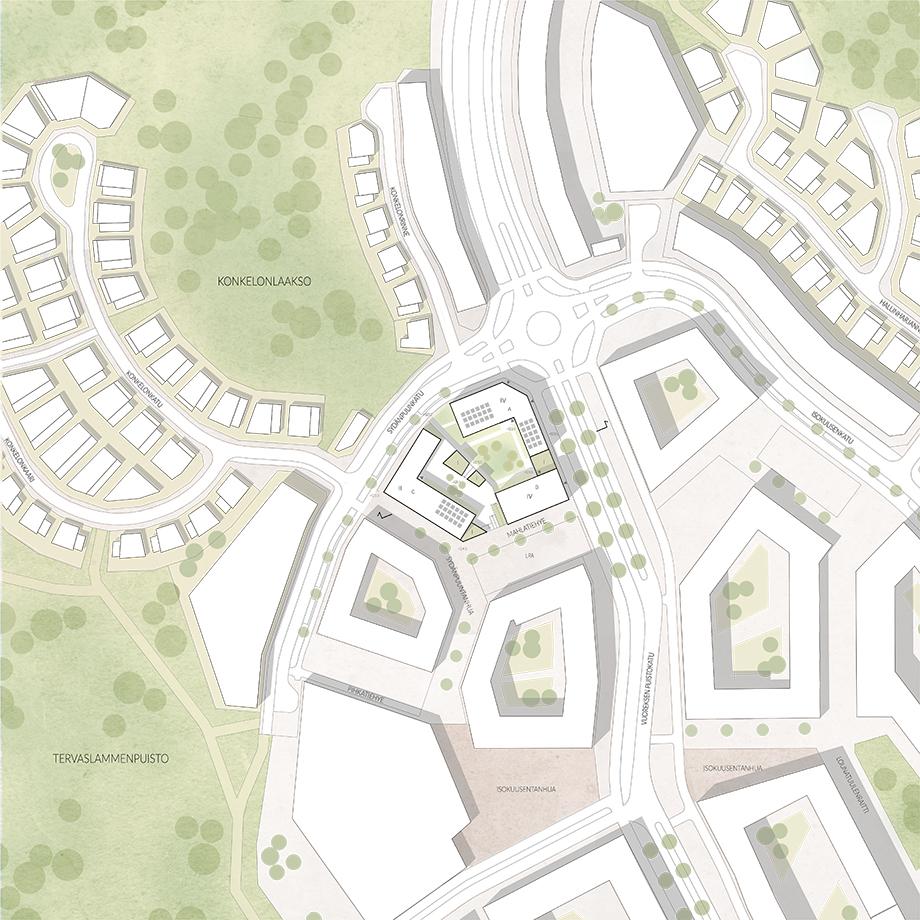 Starting point
The city arranged a site allocation competition to find new, innovative solutions for zero energy construction.
Location
Tampere's Isokuusi district has profiled itself as a pioneer area for new wood construction, renewable energy and smart city solutions. Our block is the first building one detects when arriving to Vuores and the design of "Green fingerprint" clearly communicates the area's identity.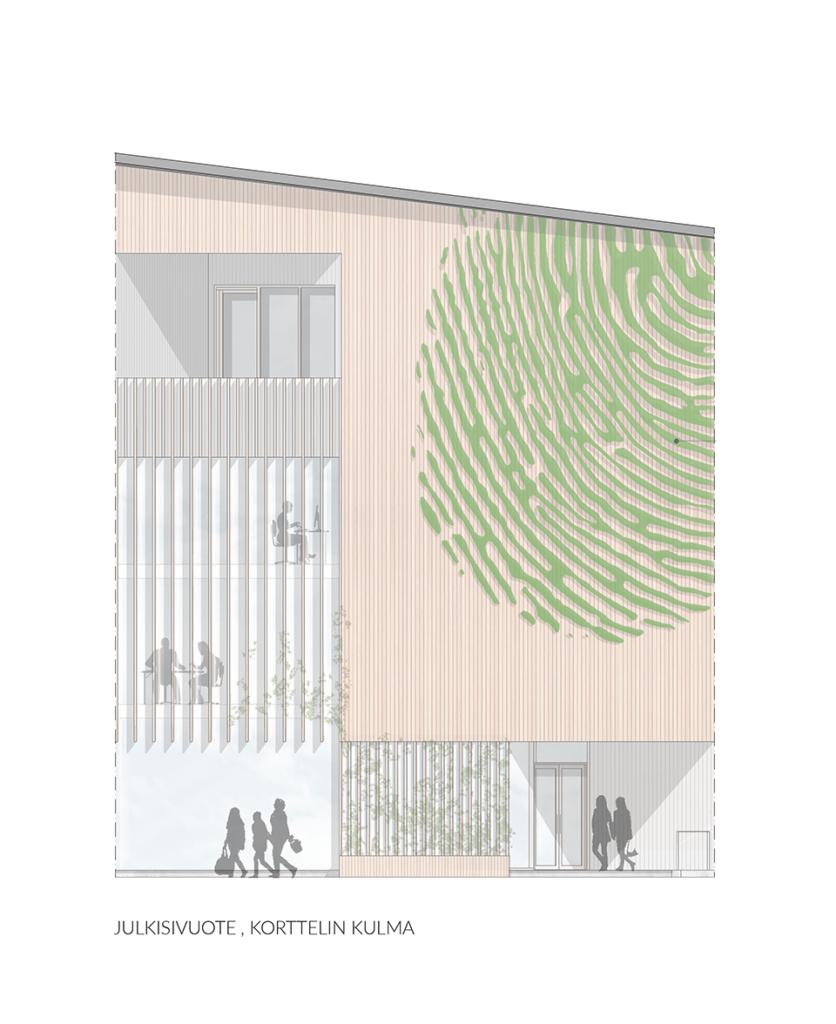 The block has a wooden, smart and green appearance. The most prominent corner of the block has artwork "Green Fingerprint" integrated on the facade, a three-storey high commercial space and on top of it all, a communal sauna.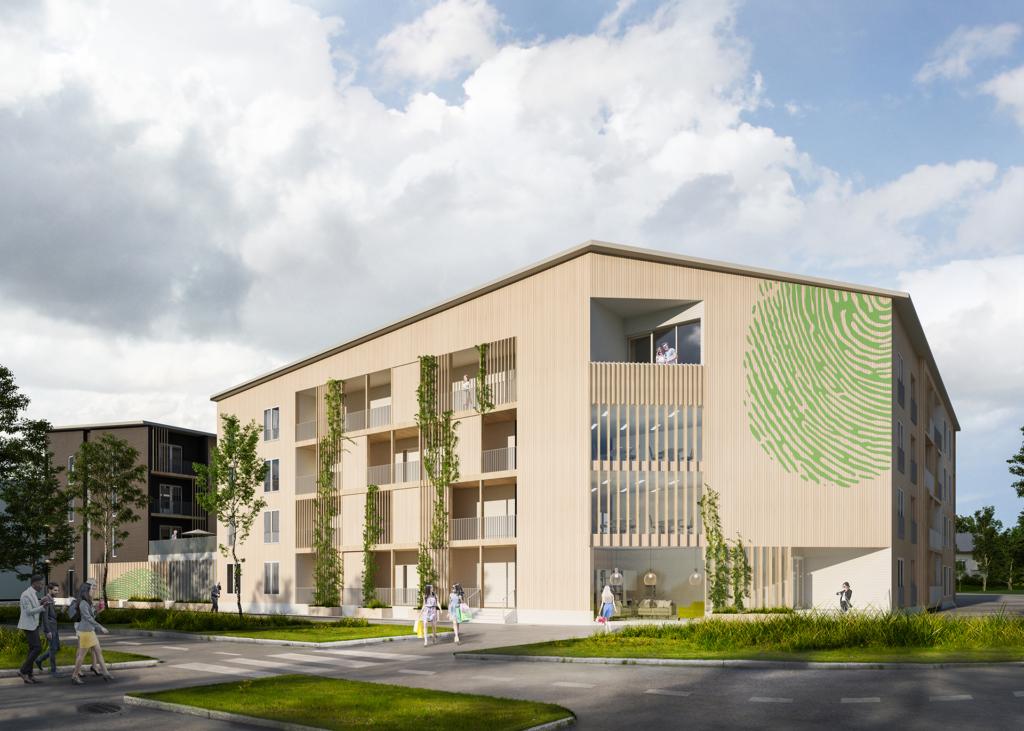 Wood construction of the block forms a carbon sink, a significant mechanism for reducing the carbon footprint and creating a carbon handprint. The housing associations of the block come together to form an energy community where heating and hot water for the properties use renewable local energy from a combination of heat pumps and solar energy.

Residents are empowered to participate as active energy producers and savers. The Internet of Things and new technologies enable residents to manage their individual energy consumption and use of common spaces.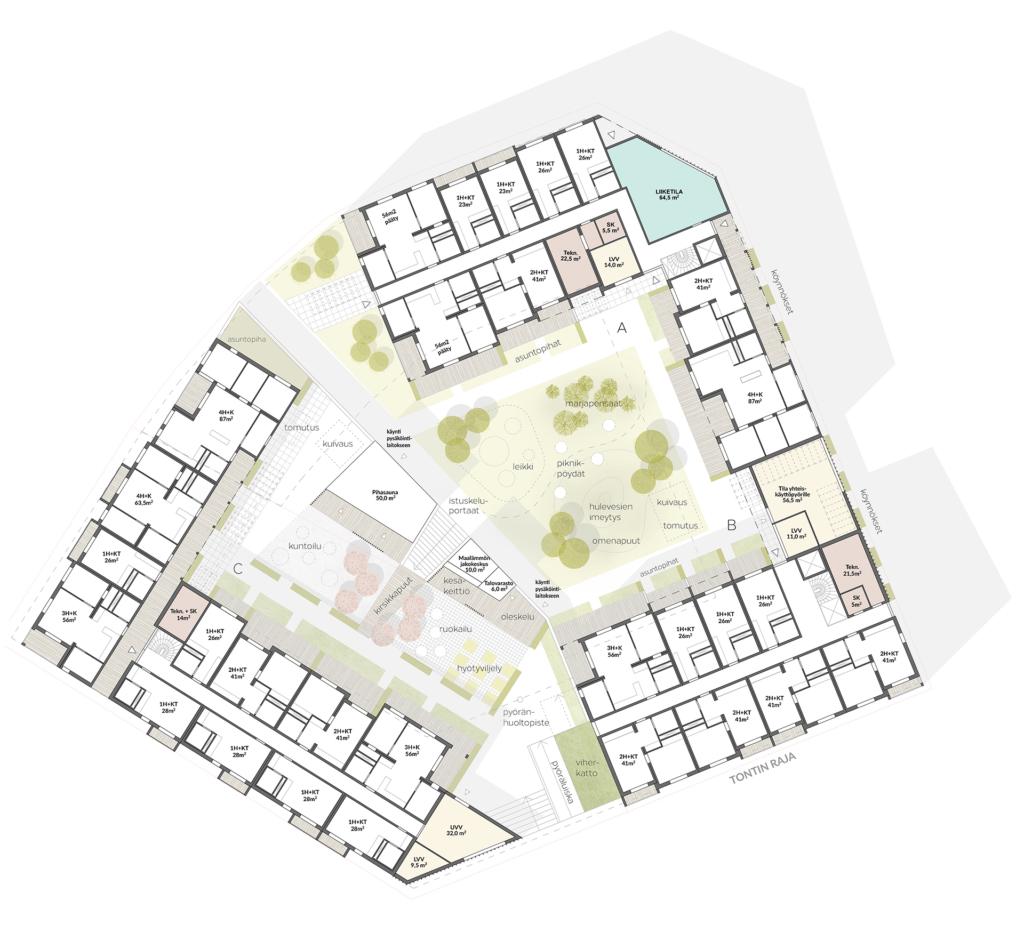 The housing block enables a sustainable lifestyle by offering parking space for electric vehicles and spacious storage space for bicycles, along with good recycling and urban gardening opportunities.

The wood cladding uses natural and dark tones. The architecture is gentle and timeless, and uses durable materials.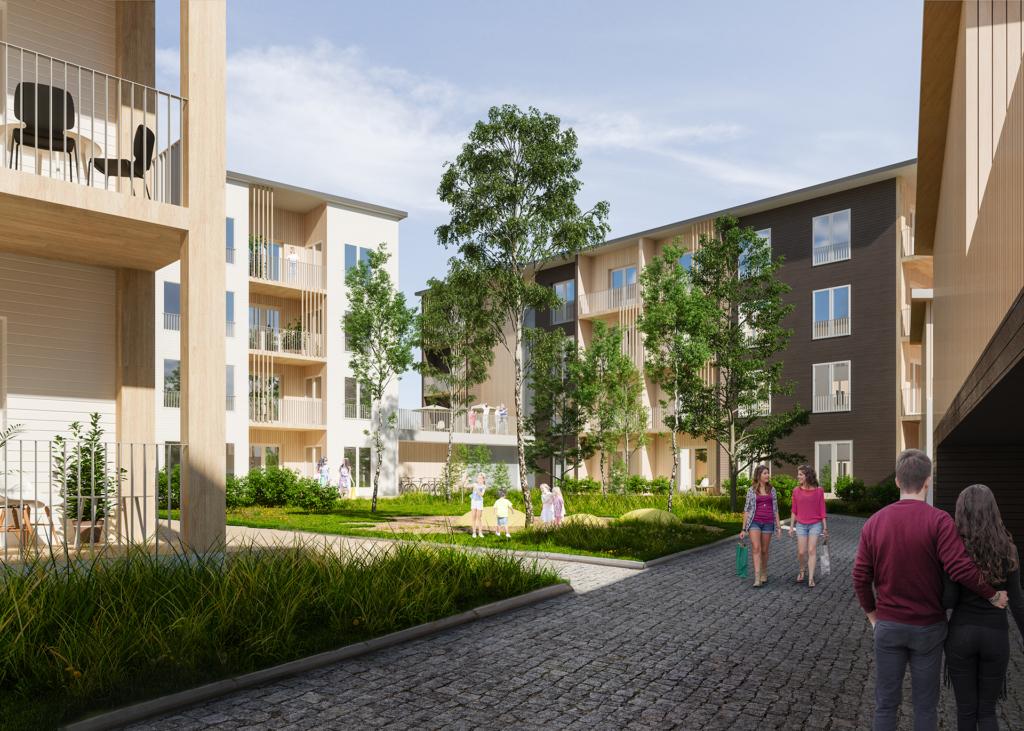 *visualizations Wide Visuals